In 1901, William Fisch and Herman Malchow, who had been operating a lunchroom in Birmingham, Ala., launched Highland Bakery and began producing breads.
Legend has it that as the company flourished during the early years, an award known as Merit-A was conferred on some of the bakery's products.
As the company consistently won the award, it began displaying the symbol Merit-A on its packages. At some point a printer's error omitted the hyphen and the name Merita was born.
The company changed hands a few times over the next century, and for decades across the Southeast the brand served as a staple of diners and home kitchens alike, many times used for the summer go-to treat of a fresh slice or two of a home-grown tomato between two pieces of bread with a little mayonnaise.
Now, more than a hundred years later, customers in Charleston will no longer find Merita on store shelves.
"Because of low demand for the brand in Charleston, the decision was made to discontinue distribution there," said Paul Baltzer, a spokesman for Thomasville, Ga.-based Flowers Foods, which bought Merita and other bread brands for $390 million in 2012 when Hostess Brands Inc., its former owner, filed for bankruptcy.
He pointed out the brand is still available in many other South Carolina cities, including Columbia, Rock Hill, Lancaster and Pageland, to name a few.
"Merita bread continues to satisfy millions of consumers throughout the Southeast," Baltzer said.
Among Flowers Foods' other bread brands are Nature's Own, Wonder Bread, Dave's Killer Bread, Canyon Bakehouse, Cobblestone Bread Co., Butternut and Home Pride, according to its website.
Merita was at one time part of American Bakeries Co. Inc., which was formed in 1912, two years after Highland Baking merged with Martin Cracker and Candy Co. and the Huston Biscuit Co. to form American Bakeries Candy Co. The candy part of the company ceased in 1912 when production of the sweet treats was halted.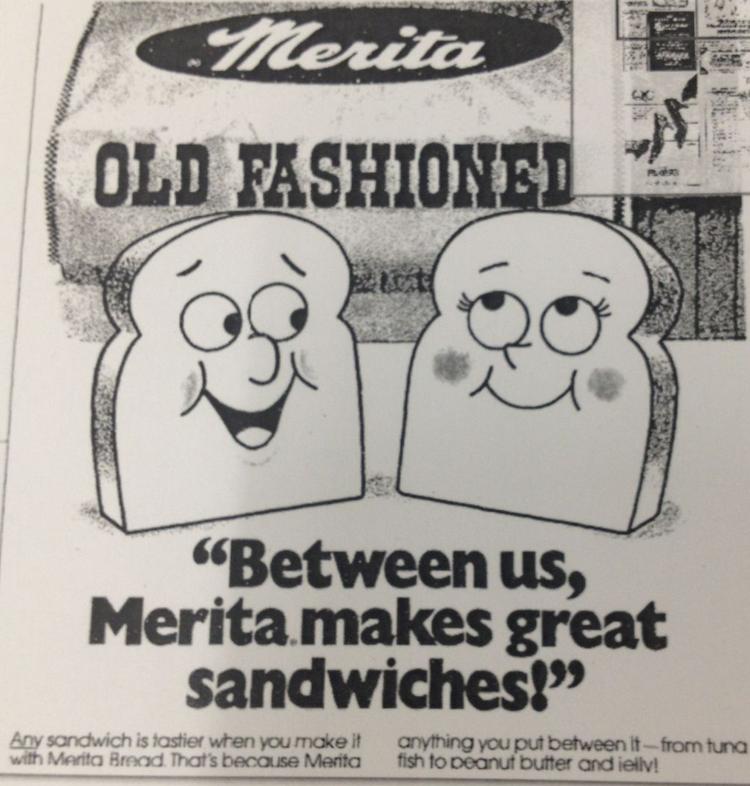 Newsaper archives show Merita was first sold in Charleston grocery stores in early 1931, when a loaf fetched about a nickel. The breadmaker later opened brick-and-mortar retail locations, including stores on Meeting Street in Charleston, on Melbourne Avenue in North Charleston and on U.S. Highway 78 in Summerville.
In 1988, Interstate Bakeries Corp. (later Hostess Brands Inc.) bought the Merita division of American Bakeries. Hostess spun the brand off after financial troubles in 2012 to Flowers Foods. The next year Hostess reformed as Hostess Brands LLC, bringing back its popular snack cakes. 
The decision to discontinue distribution in the Charleston area is disheartening to Richard Jackson, a former route salesman for Merita before Hostess went bankrupt.
It's "sad to see as Merita was an old and well-known brand," the North Charleston resident said.