One of the Charleston region's automotive manufacturers will help fund the creation of an interactive learning space in the planned International African American Museum. 
The Mercedes-Benz Vans-supported Studio Time Workshop will be a dedicated space in the peninsula museum for hands-on classes for students, families and other visitors. Activities would focus on passing down cultural traditions, such as sweetgrass basket weaving. 
Arnhelm Mittelbach, CEO of the German carmaker's van division, announced the commitment at a company-wide "Diversity Day" last week. Museum CEO Michael B. Moore and former Charleston Mayor Joe Riley joined him at the company's North Charleston manufacturing plant off Palmetto Commerce Parkway.
The company did not disclose how much money it plans to contribute to the workshop initiative. The museum says the donation will be recognized in the studio space.   
The International African American Museum has announced several major pledges this year, including a $2.5 million gift from steelmaking giant Nucor Corp. Other recent contributions have come from the Mormon Church, the Andrew W. Mellon Foundation and the founders of Spartanburg's Johnson Collection. 
Officials said last month that they hope to have final building cost estimates in June, bring plans to City Council in July and break ground on the museum sometime in October. 
Mercedes-Benz opened its new $500 million North Charleston campus last year to make Sprinter vans for the North American market. The plant is expected to create 1,300 jobs by the end of 2020.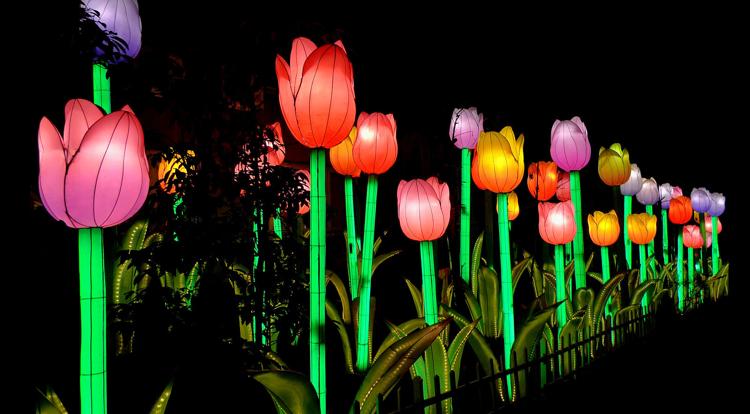 Lighting it up
One of the Charleston area's most popular attractions is hoping to boost visitor traffic in the late fall and winter with a new seasonal festival.
Magnolia Plantation and Gardens, along with the Zigong Lantern Group of China, will offer the attraction's first-ever Chinese lantern display from Nov. 15 through March 15. 
Those four months are typically some of the slowest for the attraction and for the Charleston area overall. Magnolia executive director Tom Johnson anticipates the exhibit will bring "record-breaking attendance" to the gardens during that period. 
Large-scale lanterns will be custom-designed for Magnolia and feature Chinese cultural symbols along with lanterns that represent the plants and wildlife in the gardens. The lanterns will be made in China and assembled at Magnolia. 
Visitors will able to tour the gardens at night to experience the three-dimensional illuminated displays in the dark. Lanterns will be arranged around the gardens' black cypress ponds and lakes, allowing the lights and shapes to be reflected in the attraction's water features.