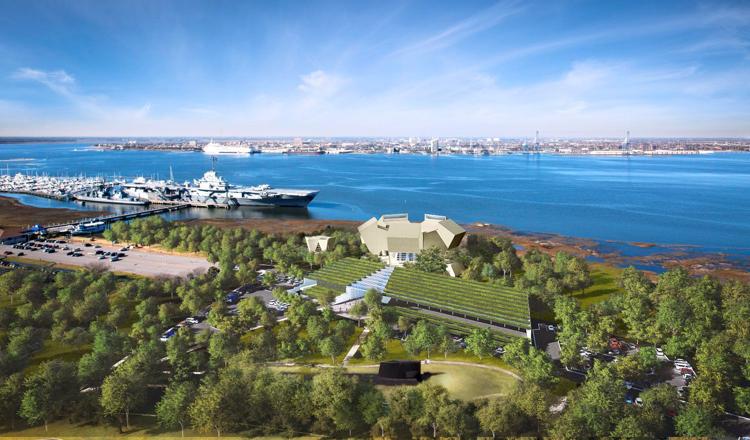 A deadline for the proposed Medal of Honor Museum is expected to come and go Friday, giving Patriots Point and the group behind the $100 million project an opportunity to terminate their real estate agreement.
Though both sides will have the right to end the $1-a-year land lease, "neither has the obligation" to do so, said Bill Craver, an attorney for the Patriots Point Development Authority, the board that oversees the state-owned site on the Mount Pleasant waterfront. 
A missed deadline won't automatically trigger any action, Craver said. What happens after Friday will be up to the Medal of Honor Museum Foundation and Patriots Point to decide. 
The deadline — which has been extended two times to Nov. 30 — sets the date for a critical land swap. The exchange is needed to relocate part of Patriots Point Road, which, in turn, would create a larger parcel for the museum.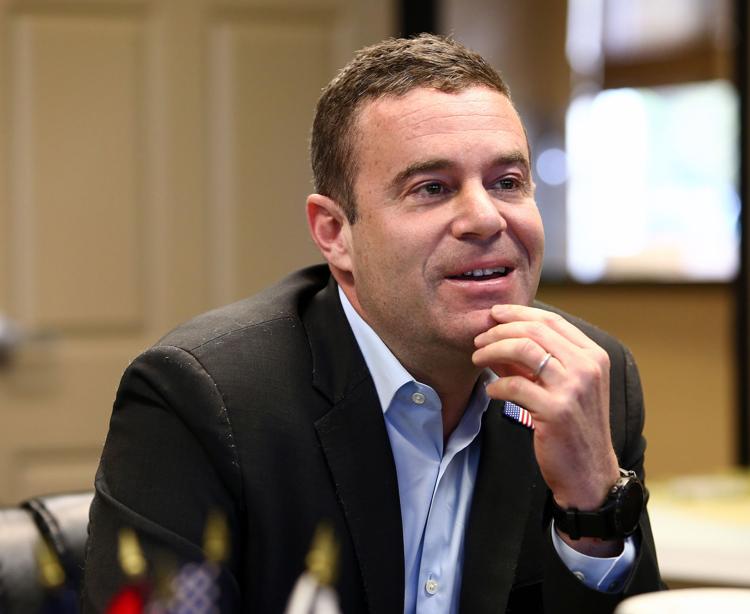 The existing Medal of Honor Museum is housed on the Yorktown aircraft carrier at Patriots Point, where the Medal of Honor Society is headquartered. 
The land swap needed to accommodate a land-based structure would require a right-of-way agreement among five groups — Patriots Point, the foundation, the town of Mount Pleasant, the College of Charleston and a private developer. All of them either own or occupy property that would be affected by the exchange.
No deal had been reached as of Thursday, and public discussion of the agreement came to a halt after the museum foundation, headed by CEO Joe Daniels, announced in September that the group was considering other sites around the country. 
In October, the nonprofit group's board voted to begin a national search.
"When we announced that we were undergoing a targeted national search, our plan was to research some specific cities, " Daniels said. 
Among those in the running, he said, are San Diego, New York City and Washington, D.C. 
One of the goals of the search is to look at markets larger than the Charleston area, Daniels said in October at a public meeting. He also said that Mount Pleasant would be encouraged to participate when the foundation issues a request for proposals. 
But this month, Town Council took a step back from the project after months of debate over the building design, funding, road construction and other details. 
After meeting with Patriots Point officials, attorneys and finance staff about the museum plans, Councilman Tom O'Rourke and Councilwoman Kathy Landing told other council members that there was "no action to be taken" by the town at this time. 
In respect to Friday's deadline, Daniels said the foundation's primary focus for now is the national site search. 
If Patriots Point decides to take any action on the lease, it would have to call a special meeting. The development authority board meets monthly. A December meeting is scheduled, but the date and other details have not been determined.