Charleston International was abuzz with excitement when the first British Airways jet touched down at South Carolina's busiest airport Thursday.
Now, marketing teams that have been working to fill the Boeing 787s with passengers are aiming to keep the momentum going. 
A number of Charleston-centric promotions have been rolling out in the U.K. market this spring, including a three-page feature in BA's in-flight magazine, High Life. The piece describes the Holy City's history and charm, giving mentions to spots like the Battery, Middleton Place and the French Quarter Inn.
The new twice-weekly round trip is also featured in a Conde Nast Traveler contest that opens this month. Readers from across the pond get the chance to win a five-night stay in Charleston with airfare from London via British Airways.
Advertisements for the nonstop service have also been posted in Heathrow Airport and in the tunnels of the London Underground.
Representatives from the U.K. carrier's social media team will be in Charleston this month to gather content for a "how to BA local" campaign, which will be distributed on its social platforms sometime in May.
And for the first time in 15 years, the British Guild of Travel Writers is sending a large contingent of U.K.-based journalists to the U.S., this time to explore Charleston and South Carolina. The 85 writers arrive later this week and represent publications like the Daily Telegraph, BBC and the Irish Daily Mail.
South Carolina's first regularly scheduled transatlantic commercial flights are scheduled through October. After that, any future air service plans will depend on the route's success. 
1st and 10 
The first airline to pick up a 787 Dreamliner now has its first 787-10 model built by Boeing Co. workers at the aerospace giant's North Charleston campus.
All Nippon Airways took delivery of the "Dash 10" about a week ago. The Osaka-based carrier has ordered two more 787-10s, which are built exclusively in North Charleston, to add to its fleet of 67 wide-body Dreamliners.
ANA took delivery of the very first 787 in 2011 and now is the first Asian airline to fly all three Dreamliner variants. The carrier will use its new 787-10 on a route between Tokyo and Singapore.
"Over the past several years, the Boeing 787 has formed the backbone of our world-class fleet," said Shinya Katanozaka, president and CEO of ANA Holdings Inc.
"The added capacity of the 787-10 provides our passengers with the most innovative and memorable flying experience, while also delivering the lowest operating cost per seat and tremendous efficiency overall," Katanozaka said.
A stretch of the midsize 787-9, the Dash 10 can carry 330 passengers in a standard two class configuration. ANA finalized its order for the three jets in 2015, which were valued at approximately $900 million at list price.
The North Charleston campus also assembles the 787-9 and 787-8, the smallest variant, along with Boeing's plant in Everett, Wash.
Boeing is one of the region's largest employers, with more than 7,000 workers and contractors at its assembly plant and other facilities in North Charleston.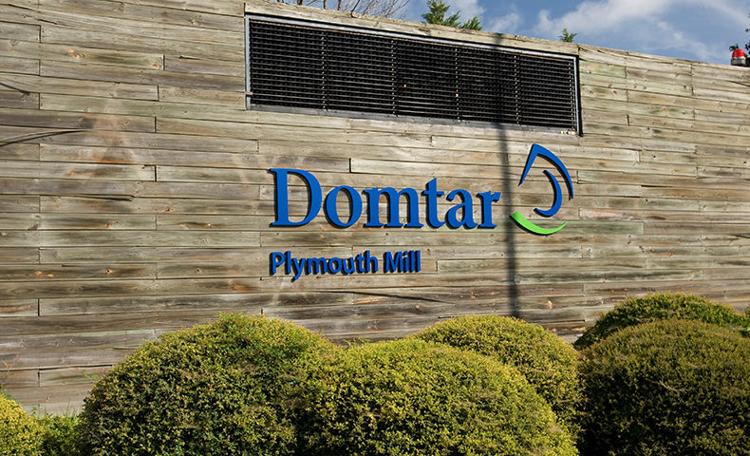 Paper profits
Shareholders of a Canadian-owned, Fort Mill-based paper maker were in the money in the first quarter of 2019, at least on paper.
Domtar Corp. led the way among the 18 publicly traded companies that either call South Carolina home or maintain their U.S. corporate headquarters in the Palmetto State. Its stock jumped 42 percent to nearly $50 over the January-March trading period, according to data from Google Finance.
Other top gainers included software developer Blackbaud Inc. and chemical maker Ingevity Corp. Shares of the two Charleston-area companies were neck and neck, climbing nearly 26 percent for the quarter.
Not far behind was Greenville-based Delta Apparel, the owner of Salt Life and other clothing brands. It stock rose 24 percent.
The average gain for the entire group of 18 South Carolina companies came in at about 12 percent for the quarter, slightly lagging the 13.1 percent increase for the broader-based benchmark S&P 500 stock index.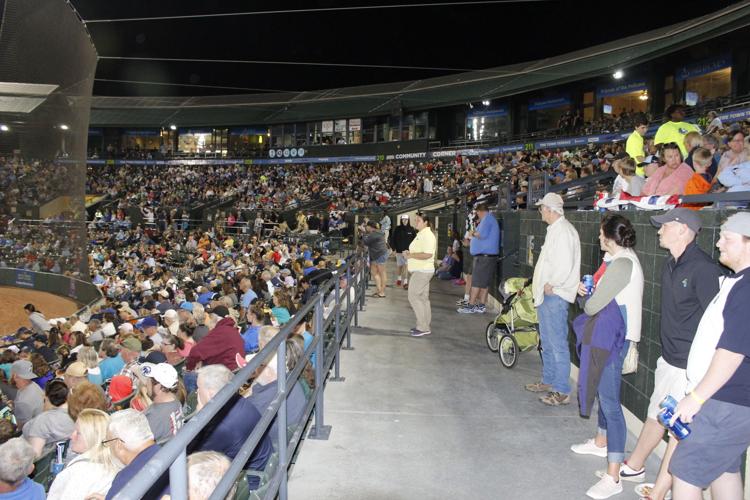 Home field advantage
Say it ain't so, Joe?
The Charleston RiverDogs and their fans may beg to disagree with a new ranking of the top 15 minor league venues in the country that omitted the club's home turf, Joseph P. Riley Jr. Park, a.k.a. The Joe.
South Carolina did earn one spot on the list that was cobbled together by the website StadiumTalk.com. It went to TicketReturn.com Field. Built in 1999, the home of the Chicago Cubs single-A affiliate Myrtle Beach Pelicans came in at No. 10.
"It's only fitting that a baseball park situated within one of the Atlantic Coast's most popular beach communities would boast a beach of its own," StadiumTalk.com said in its review of the Grand Strand venue. "Located down the left-field line, TicketReturn.com Field's 'The Beach' gives fans the opportunity to catch the game in lounge chairs underneath palm trees while sipping drinks from a private bar. No wonder that this gem has regularly ranked among the top ballparks in the minors. Among its other amenities is a handicap-accessible children's play area and, for those with a big appetite, the 'Monster Dog,' a half-pound hot dog with 15 toppings."
North Carolina, meanwhile, punched above its weight, with minor league fields in Asheville, Durham and Charlotte all making the cut.
Taking stock 
One of the region's largest technology employers is offering its CEO 50,000 new reasons to stick around.
Benefitfocus Inc. granted Ray August an extra 50,000 shares as a one-time retention incentive, according to a filing last week with the U.S. Securities and Exchange Commission. The stock award was valued at more than $2.2 million based on Friday's trading price. 
August, who has been chief executive of the Daniel Island software company for slightly more than a year, must wait until April 1, 2023, to cash in the newly issued shares. The incentive award lifts his equity ownership in the business to 508,725 shares, up from 145,000 a year ago, according to federal filings.
August's newly revised employment agreement also provides him with some extra benefits if he is terminated without cause. For instance, Benefitfocus will continue paying his base salary for 18 months in that case, plus a bonus, among other provisions.
August joined the company in 2014 as chief operations officer, after more than 16 years at Virginia-based Computer Sciences Corp.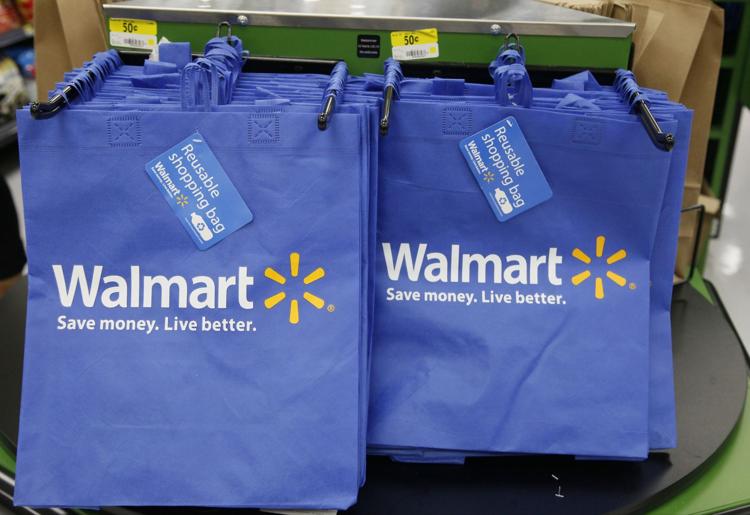 Product pitch
South Carolina entrepreneurs looking for a big break to have their products placed on the shelves of the nation's largest retailer now have a chance.
Walmart is accepting applications through April 30 for its 6th annual Open Call for products that support U.S. jobs.
Upstart firms with products that are made, sourced or grown in the U.S. can meet face to face with a Walmart buyer on June 18-19 at the retailer's headquarters in Bentonville, Ark.
If Walmart likes the product pitch, items could be placed in a handful of stores in local markets to hundreds or thousands of its namesake shops.
"Our customers tell us that products made, sourced or grown in the U.S. are important to them and we work year-round to identify local suppliers and source products that our customers are proud to buy," said Cindi Marsiglio, Walmart's vice president of merchandise services and U.S. manufacturing.
"Walmart's Annual Open Call gives us a unique opportunity to meet entrepreneurs from across the country and discover new, niche and innovative products that fill a need for our customers and support jobs right here in America," she said.
In 2013, Walmart committed to boosting job creation and U.S. manufacturing by buying an additional $250 billion in products supporting American workers by 2023. Last year, Walmart said it spent $1 billion with South Carolina suppliers, supporting 33,000 local jobs.
Space is limited for Open Call. To apply, go to walmart-jump.com.