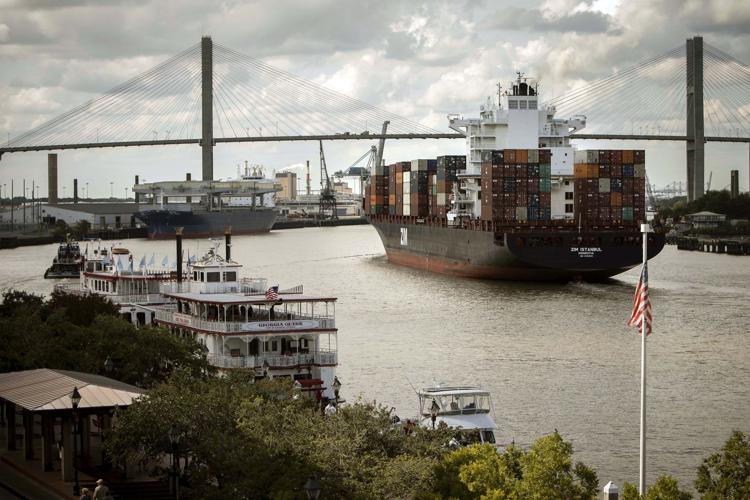 Hundreds of agreements have been filed with the Federal Maritime Commission — vessel sharing agreements; rate discussion agreements; joint service agreements; agreements between countries; marketing agreements; and marine terminal agreements, among others.
So why did the East Coast Gateway Terminal Agreement, filed a little more than a week ago by port operators in Georgia and Virginia, get so much attention?
Maybe it was the unusual step those port operators took in issuing a joint statement to announce the pact. That move spurred articles in industry trade publications that used terms such as "innovative" and "first agreement of its kind in the United States" to describe the deal.
Turns out, it's neither of those things.
There are, in fact, nearly 150 similar pacts — called marine terminal agreements — listed in the commission's online library, including a bistate deal signed in 2012 by the public ports authorities in South Carolina and Georgia.
"There are a lot of agreements, all of them a little bit different," said Jim Newsome, president and CEO of the State Ports Authority, which operates the Port of Charleston. "I don't know that I see a whole lot of value in growing these types of agreements."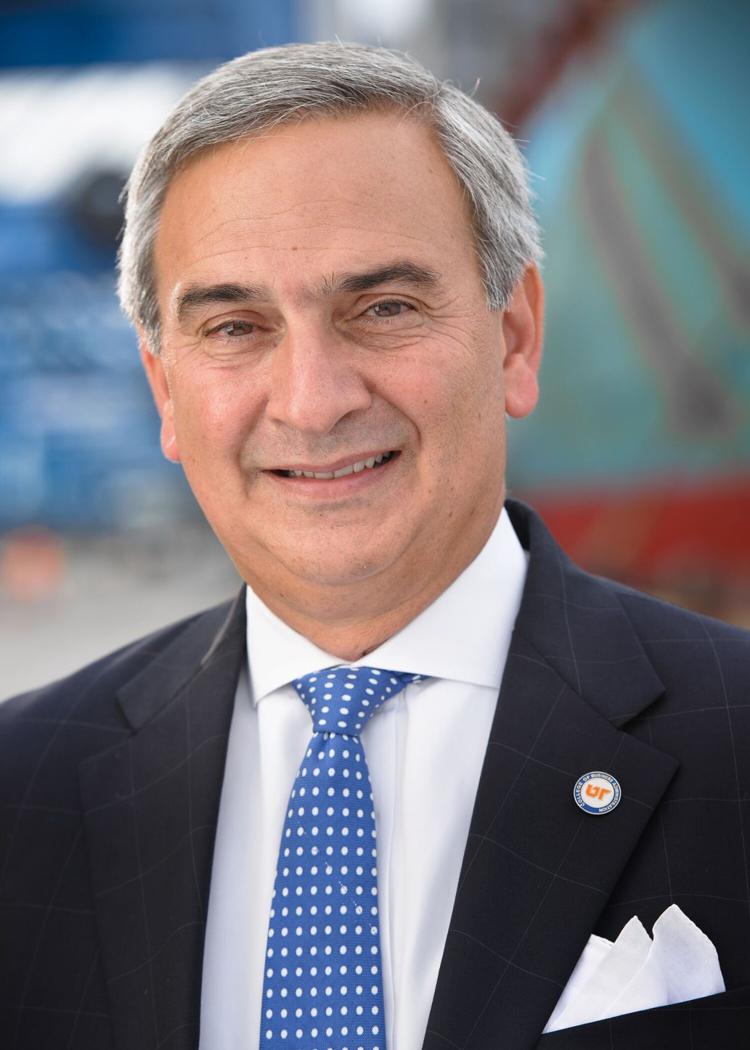 Many of the agreements aren't all that effective. The SPA and the Georgia Ports Authority — which operates the Port of Savannah — used their pact more than three years ago to create a shared container chassis pool, but the agreement hasn't yielded much fruit since then.
John Reinhart, executive director and CEO of the Virginia Ports Authority, said the deal he signed with Georgia "will allow us to find new ways to become more efficient and effective."
The agreement will benefit shippers and carriers as bigger vessels traveling through the recently expanded Panama Canal start calling on East Coast ports, Reinhart said in a joint statement with Griff Lynch, executive director of the Georgia Ports Authority.
Newsome said he prefers the less formal look-and-learn method of boosting productivity.
"Every time I go somewhere I observe what they're doing and, if I learn something, I bring it back and try to incorporate it into our operations," Newsome said. He adding that he also generates ideas through reading industry reports and trade journals.
Once their agreement takes effect in April, Reinhart and Lynch see their ports sharing information on such things as marketing, training, cargo handling, infrastructure and how to better use an operating system that's common to terminals in Savannah and Norfolk.
What the agreement doesn't allow is for Georgia and Virginia to jointly negotiate and set terminal rates and charges.
And that's the one area where such agreements could really help, Newsome said, as big shipping alliances are expected to use their dominance to drive down terminal prices in coming years.
"The agreements that we envision as being useful are those that impact our revenue and return on investment," Newsome said. "Operational procedures, we've pretty much got a handle on."
Combined, ports in Georgia and South Carolina expect to spend $10.5 billion over the next two decades on projects such as dredging, new terminals and upgrades to existing infrastructure to handle both the bigger ships and the increasing amounts of cargo they will bring.
The SPA, for its part, must double operating earnings to help pay for projects such as the new Leatherman Terminal on the former Navy base in North Charleston. It's a tough task when shipping lines are coming off a year in which they lost billions of dollars due to overcapacity.
"The main challenge in the industry today is that we're building long-cycle assets that cost a lot of money and aren't warranted on the level of throughput rates we have today in Southeast ports," Newsome said.
While the East Coast Gateway Terminal Agreement might be fine in theory, the only type of pact likely to make a difference in the post-Panamax age is one that helps ports raise enough money to pay for all the infrastructure bigger ships require.
Volvo taps brakes
Sales of Volvo automobiles in the U.S. have slowed this year compared to their breakneck pace in 2016. The Swedish automaker, in the midst of building its first North American manufacturing plant in Berkeley County, reported 4,651 cars were sold in February. That is an 11.6 percent drop from sales during the same month a year ago. Sales are down 14.5 percent for the first two months of 2017 compared with the year-ago period.
For the first time since January 2016, Volvo's redesigned XC90 SUV was not the automaker's top seller. That designation belonged to the smaller XC60 SUV, which notched 1,388 sales in February compared with 1,341 sales for its bigger sibling.
Globally, sales rose 5.7 percent in February compared to a year ago to 36,515 vehicles.
Volvo's $500 million manufacturing campus along Interstate 26 near Ridgeville will build a newly redesigned S60 sedan and another, to-be-determined vehicle. The first cars are scheduled to roll off the facility's assembly line by late 2018.