A Charleston-area craft soda maker with plans to expand is getting some help from one of the country's top food brands. 
Cannonborough Beverage Company, which is named for the Charleston neighborhood where its three founders hatched the concept, has been selected for the most recent Chobani Incubator class.  
Chobani, one of the largest yogurt manufacturers in the U.S., has offered the competitive business-building program since 2016.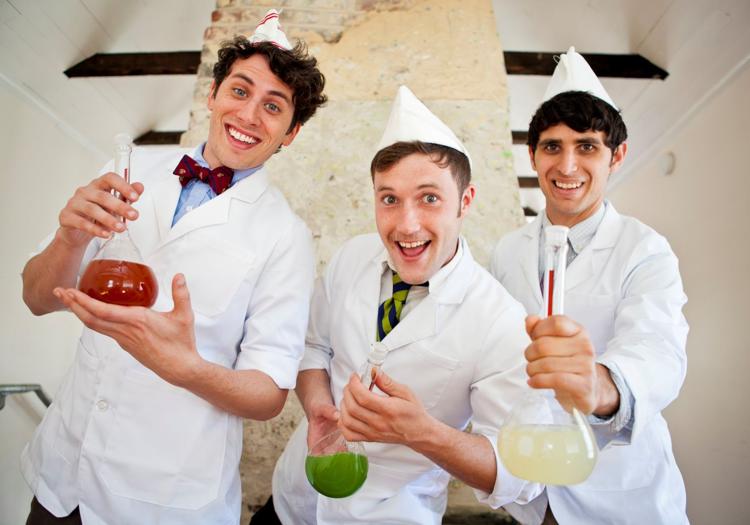 Starting in April, the soda company's founders — Summerville natives Matt Fendley, Mick Matricciano and Brandon Wogamon — will travel to New York once a month over a four-month period to participate in workshops on sales, marketing, operations and finance. 
Each of the chosen companies receive an equity-free grant of $25,000 and a travel stipend to attend the programs.
Their main goal for the incubator experience, Matricciano said, is to prepare for growth.  
"Last year, we really honed all of our processes and set the stage for it," he said. "We're at the point where we're really ready to grow outside our backyard."
Their business has already grown outside of the Charleston area, throughout South Carolina and to six other states in the southeast. One of the major accomplishments for them, they said, was securing a deal last year to sell their soda at Whole Foods.  
By the summer, they'll be expanding into the mid-Atlantic and selling products in 16 new states. 
Right now, they offer four core flavors: ginger beer, grapefruit elderflower, honey basil and raspberry mint. They also put out seasonal flavors, like a strawberry jalapeno variety they'll be selling this summer. 
The critters which decorate their bottles' colorful labels are pictured wearing traditional "soda jerk" outfits. When soda fountains reached their peak of popularity in the U.S., the term "jerk" was used to describe the people who sold soft drinks and ice cream. 
"We were jerks before we ever started making soda," the three founders, who describe themselves as "friends since forever" joke on their website. 
When they started the business in 2012, it was a very small operation, Matricciano said, just three friends selling sodas at the Charleston Farmer's Market. The next thing they knew, local restaurants started stocking their product.
They still didn't have a place to make the soda, so they found pizza shops and breweries that would let them work out of their facilities at night. Eventually, their number of accounts grew to the point where each of them could commit to the business full-time and invest in a facility of their own. 
They still make their product by hand here in the Charleston area, but they've gone from making five gallons at a time to several hundred. Every week, they're producing about 750 gallons of soda, Matricciano said.
Whenever possible, they also source ingredients from local partners, like Hickory Bluff Farm in Berkeley County.
Though the inspiration for the business was drawn, in part, out of a perceived need for higher-quality non-alcoholic drinks, the company has taken a lot of cues from the craft brewing industry. They use some of the same tanks a brewer would use, and their pasteurization process is similar to one used by a cider company.
They're looking to brewers, too, for examples of how to successfully expand production without sacrificing quality. 
The soda market also bears similarities, Fendley said, to beer before the craft boom: dominated by a few massive brands and in need of more creativity and innovation. 
Cannonborough Beverage Co. will join seven other food and beverage businesses in its incubator class, including a Texas-based business selling frozen kibbeh and falafel, a Brooklyn butcher sourcing meats from family-run farms and a company making gluten-free empanadas. Chobani says it looks for startups that fit the mission of "better food for more people."
The hundreds of companies which applied went through multiple stages before being selected, including a written application, a tasting process and a meeting with Chobani's founder and CEO, Hamdi Ulukaya.