Citing financial hardship, a longtime women's advocacy group in Charleston that attracted attention from Oprah Winfrey and Gloria Steinem over its nearly 30-year run is now shut down and dissolved.
The Charleston Center for Women officially closed its One Carriage Lane site in West Ashley on May 31.
"After much thoughtful consideration, deep exploration and strategic planning by the Center for Women board of directors, the decision has been made to dissolve," Sonya Wyatt, the center's board president, said in a written statement Monday.
The board said competition for ongoing financial support has grown over the past several years, making it impossible to sustain operations.
"The donations that the center received were not enough to cover the costs of the operating budget and allow the center to continue to offer its programming and services to the community," spokesperson Jenny Dennis said.
The center, which moved to West Ashley in 2017 after being on the Charleston peninsula for 10 years at 129 Cannon St., sold the downtown site to help support its operations at a new location.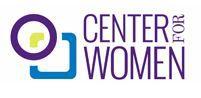 The center provided programs for personal and youth empowerment, professional development and entrepreneurship. Its annual conferences attracted high-profile speakers such as Steinem and hundreds of attendees.
Many of its programs and membership features will live on through a transition to the YWCA Greater Charleston, "whose values are in alignment with our own," Wyatt said. 
The YWCA Greater Charleston is exploring opportunities to extend some of the center's more successful programs, such as SheStrong, a program that provides opportunities for young high school-aged women of diverse backgrounds to convene for skill-building, community service and learning programs to equip them with the tools to begin advocating for themselves.
YWCA Greater Charleston is also reviewing Connect the Dots, a monthly lunch-and-learn series that features local speakers and covers a variety of topics related to personal growth, professional development and community engagement with an emphasis on networking.
"We are sorry to see the Center for Women, whom we have long considered a partner in our mission to empower women, end its three decades of service to the Charleston community," said LaVanda Brown, executive director for YWCA Greater Charleston. "At the same time, we are glad to see this exemplary organization complete its many years of service on a strong note. We look forward to continuing the Center for Women's legacy."
The Center for Women was founded in 1990 as The Center for Women in Transition and became a registered nonprofit in 1992.
Initially, it served as a counseling center to help women develop personal growth, productiveness and general well-being before it expanded its scope in 1996.
Under the direction of longtime leader Jennet Robinson Alterman, the organization developed as a hub for women, offering networking events, information sessions and referral services. Alterman led the center until 2013.
For several years, it attracted high-profile attention.
Steinem spoke at the annual Community Recognition Dinner in 1997, and Winfrey recognized the center for outstanding programming and awarded the nonprofit a $25,000 grant from Oprah's Angel Network in 2006. 
In 2015, the center published the "Charting the Course for Change" report in conjunction with a statewide task force and the Riley Center for Livable Communities at the College of Charleston.
The report provided a comprehensive look into four areas, including leadership, health and safety, education and economic security as it relates to women throughout the state of South Carolina. 
Center memberships will be transferred to the YWCA through the end of 2019.