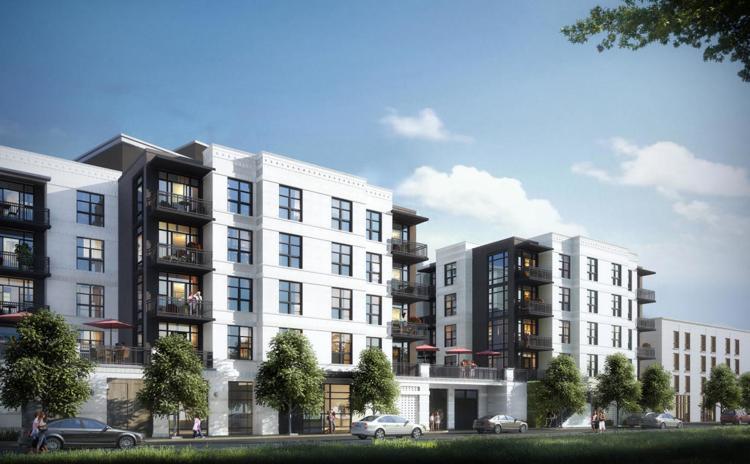 Ah, the dream of having a home whereby you simply walk out the door without all the burdens of home ownership.
Several years ago, as a first-time homebuyer, I envisioned having two lock and leave homes – one on the southern east coast and another on the northern east coast.
Though I'm still working on that dream, other buyers have done exactly that, while others opt for this type of home as their main, permanent one.
Historically, "lock and leave" buyers were mainly active adults – those over 55 who wanted less yard, less maintenance and the ability to lock up and leave a home when they wished to travel. There is a whole other market of buyers open to this type of dwelling now, especially in urban areas.
The perks of lessening the load of traditional home ownership is appealing to many. From high-end buyers to buyers purchasing a condo before settling into a single-family home, the choices are as varied as the individuals who purchase them.
According to the U.S. Census Bureau's 2019 "characteristics of new housing" report released in June 2020, of the 352,000 multifamily units completed in 2019:
• 149,000 had one bedroom and 40,000 had three bedrooms or more.
• 349,000 were conventional apartments and 3,000 were townhouses.
• 203,000 were in buildings with four floors or more.
• 304,000 had individual laundry facilities, and 29,000 had shared laundry facilities.
• 251,000 were in buildings framed in wood and 33,000 were in buildings framed in steel.
The median size of multifamily units built for rent was 1,057 square feet, while the median of those built for sale was 1,350 square feet.
Of the 13,000 multifamily buildings completed in 2019:
• 3,000 had 4 floors or more.
• 2,000 had 50 units or more.
• 6,000 were heated by a heat pump
• 10,000 had wood framing.
According to the Charleston Trident Association of Realtors (CTAR) April 2020 local market update, new listings in Charleston County for condos and townhomes have dropped about 10 percent, but closed sales are up 3.1 percent from the same time last year and the average sales prices up 7.3 percent.
Though most of think of a condo or a townhome when we think about this kind of home, in the Charleston area, this includes second or even third homes that are taken care of by property management companies.
Options for locking and leaving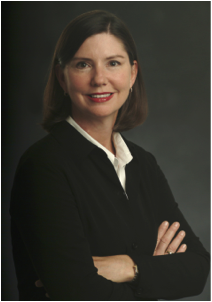 "The lock and leave product type in Charleston was once thought of as a way empty nesters inbound from other markets – often still actively engaged in their careers – staked a claim in the community," said Theresa Evans of Carolina One Real Estate. "Their intention is to spend at least a portion of their time in retirement here."
Evans said that these types of buyers are usually maintaining one or more homes in other locations that require more attention. Lock and leave type dwellings offer them a way to visit intermittently with a minimum of upkeep.
"Once here on a full-time basis, a decision is often made to settle in a more traditional home," she said.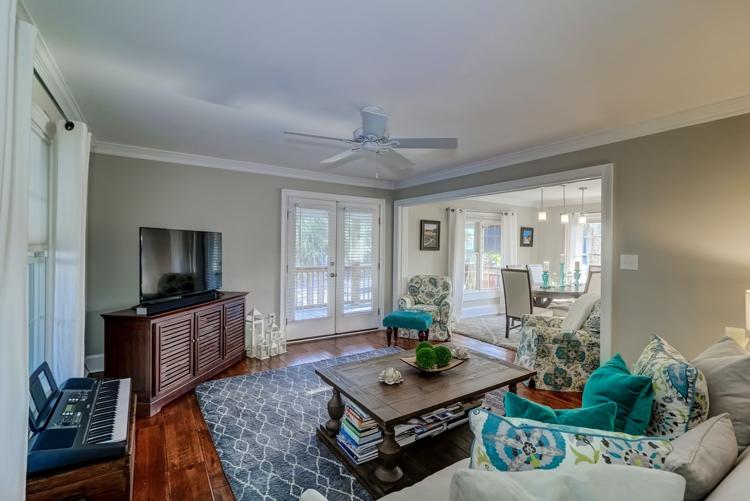 Evans' listing on Folly Beach at 303 Shadow Race Lane has piqued the interest of several potential buyers who are looking for this kind of option. "It's easily a lock and leave type property. Good property management is key for homes such as these," Evans said.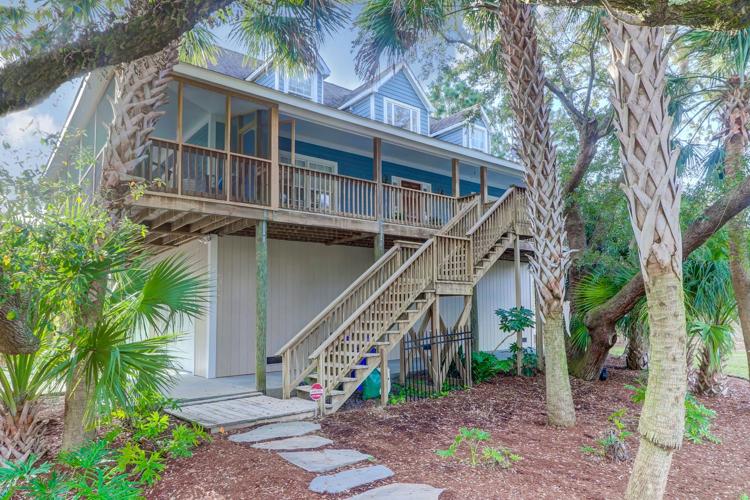 The three bed, three bath home has 1,878 square feet, lists for $800,000 and is an ideal beach cottage, completely updated with an open and airy flow to it. Located on the lower west side of Folly Beach, it's the perfect lock and leave beach property.
Evans said she sold a townhome on Elliott Street recently in downtown Charleston. The buyer was looking for a second home in Charleston and this one fit the bill with three bedrooms and three baths. It is spacious enough to allow the buyer to live on the bottom floor and rent out the top floor. Each floor has a kitchen.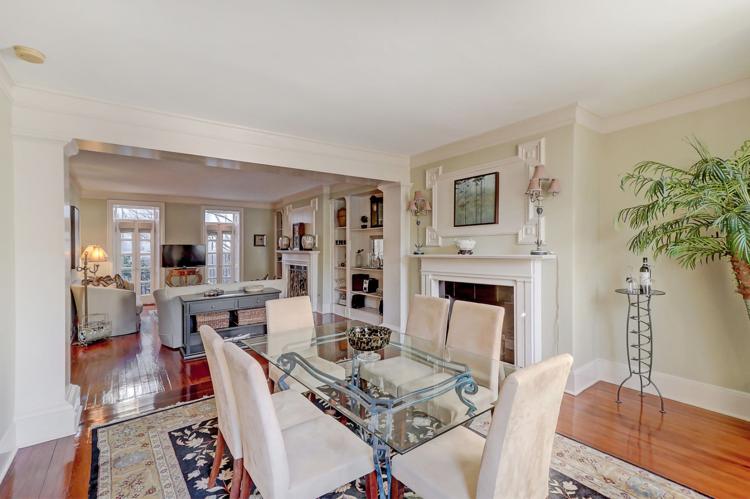 "Lorraine Perry of Perry Enterprises is one of those property managers who rides her bike past the properties she manages every day," Evans said. That (property management) is so important when purchasing this type of home.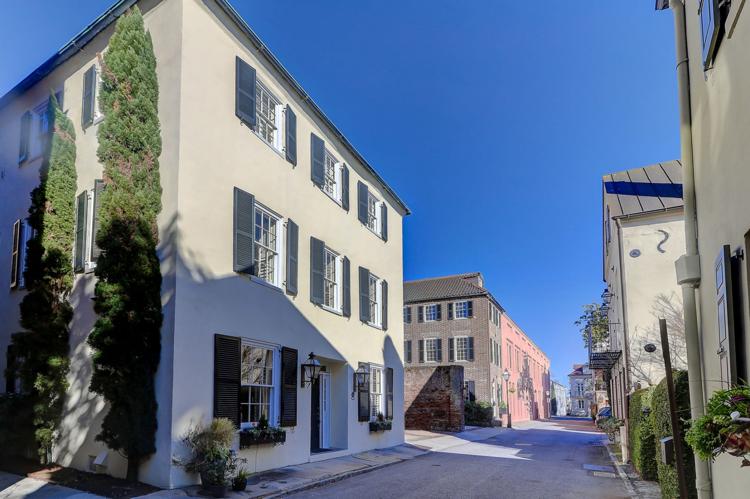 Lock and leave properties, in Evans' experience, is picking up in the millennials' buyer pool as well. "Many millennial buyers in denser, more urban living may be delaying decisions on marriage and starting families. This kind of home can be very desirable when the focus is on personal/career growth and travel. More traditional, suburban living can be perceived as burdensome for many younger buyers," she said.
The peninsula
"There is a trend towards other buyers (out-of-state) at Dockside," said Patricia Byrne of Handsome Properties. "I had a sale last year from a buyer from Southern California who lived on the beach and had never been to Charleston or South Carolina. That unit sold for $2.4 million."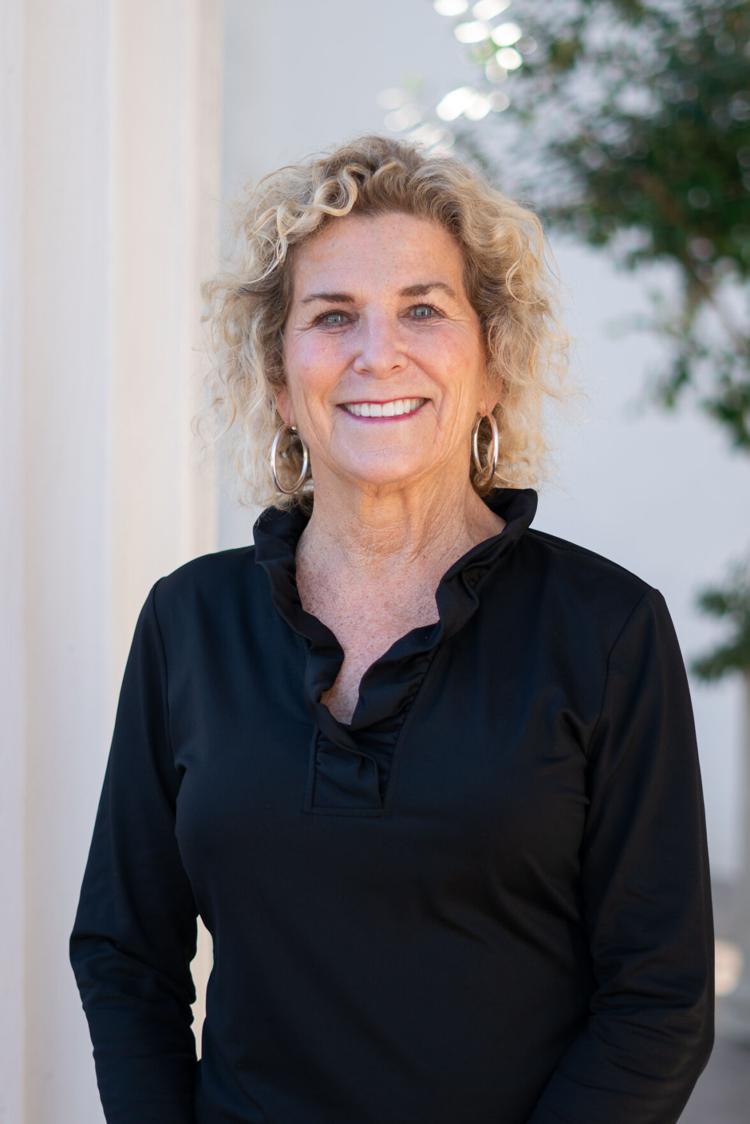 Dockside is a gated community located at 330 Concord with townhomes and condos that overlook the Charleston Harbor. It is adjacent to the aquarium and Fort Sumter Boat Tour docks. Renovations to the common spaces have taken place since its late 1970s construction and many condos have been completely renovated as well.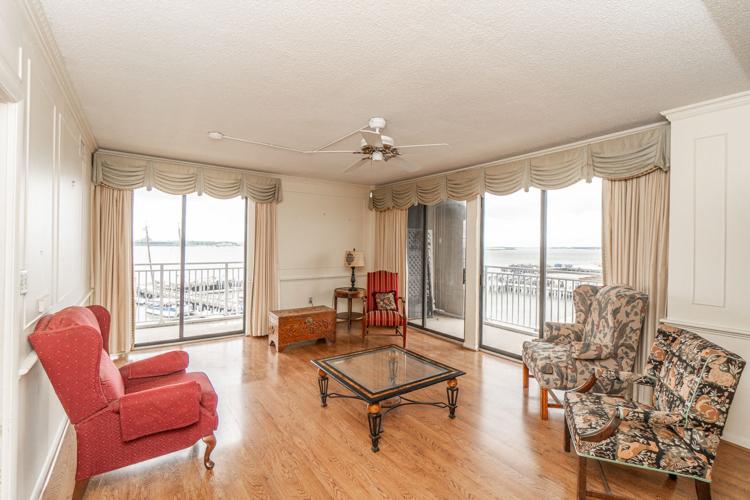 Byrnes' listing at unit 5F and G has 2,369 square feet. The potential of this unit is drawing in potential homebuyers. The advantage of putting one's personal stamp on it with an attractive price point of $1.625 million. Along with river and harbor views from its private balcony and private access to a deep-water dock, it's appealing to a buyer who wants to live on the peninsula with 24-hour security.
"The average price per square foot varies at Dockside," she explained. "Some buyers prefer the sunny southern side exposure to the city, while others love the northern exposure to the Ravenel Bridge on the shadier side."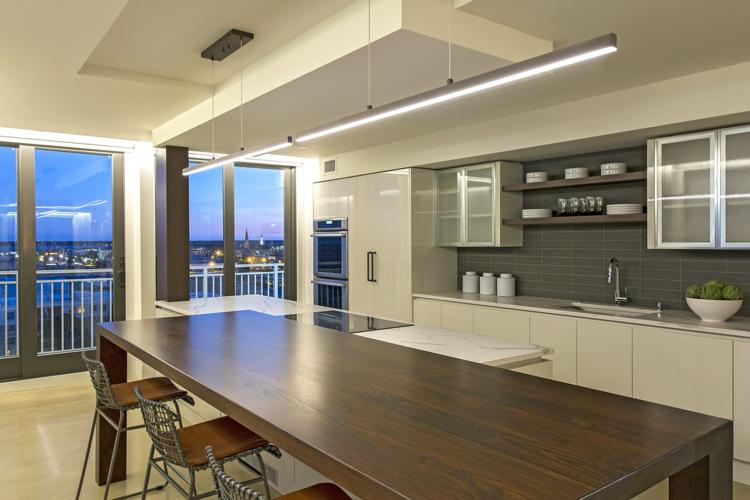 Byrne said her current listings for these kinds of dwellings start at $699,000 for 1,267 square feet and go up to $1.625 million. The average square footage price is $569. Gadsdenboro Park is outside the gates of Dockside condos. The International African American Museum is in the process of being built and is nearby. Residents also have access to an indoor pool with harbor views, club room, a deck and a fitness center.
It's a seven-minute walk to Marion Square and King Street and the ferries, as well as the Schooner Pride are right outside the gate," Byrne said.
Historic neighborhoods
Mary Lou Wertz of Maison Real Estate said the majority of her buyers who want a lock and leave type property are active adults.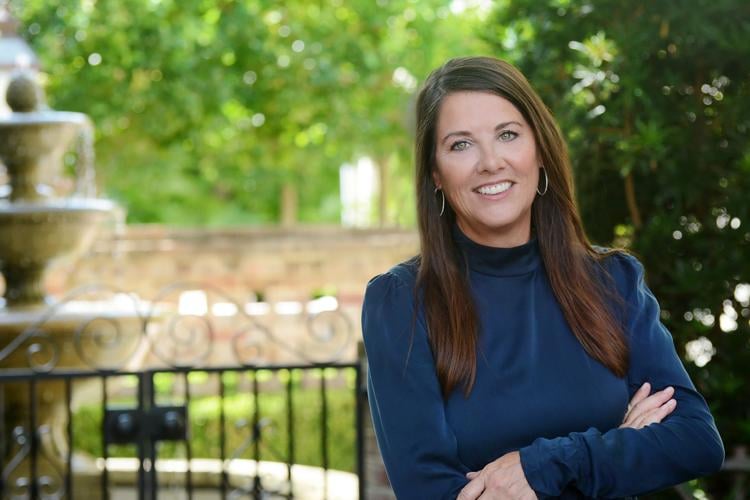 "Usually it is a second or third home and they love the lifestyle and culture of Charleston but don't want the headache of maintenance, especially of a historic home," she explained. "We are seeing out-of-town buyers but also buyers from Columbia and Greeneville."
Location is obviously an enormous factor in choosing any type of home, perhaps even more so when it's one second home or "getaway."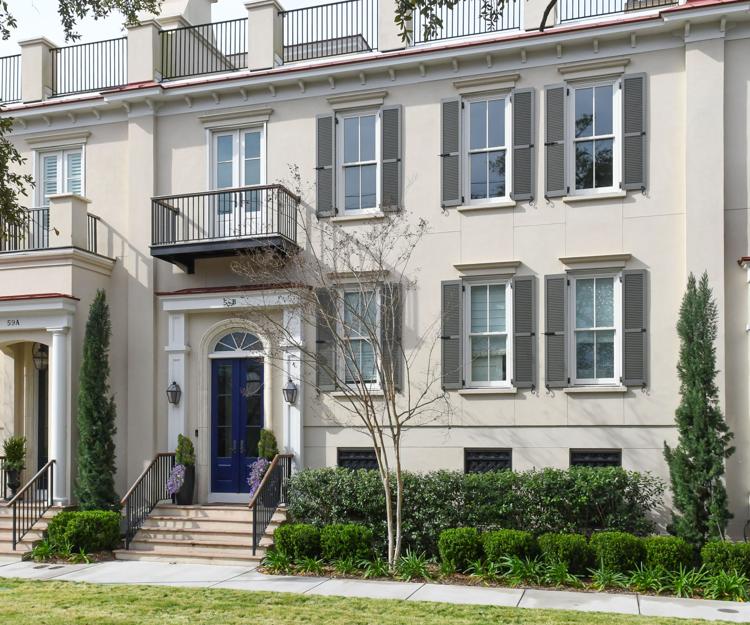 "Halsey Park townhouses have large double piazzas and rooftop gardens with fireplaces," Wertz said. "It is a well-kept secret that is getting out. With more than half the properties sold – half sold to folks that have lived somewhere else – not the peninsula – and understand the nuances of the neighborhood."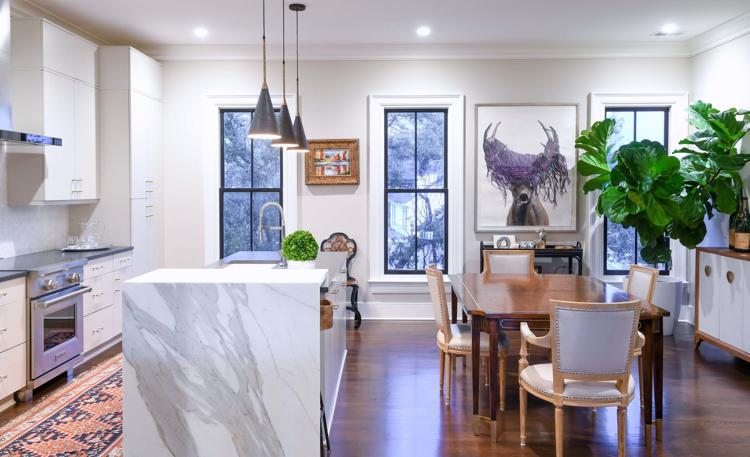 Wertz' listing at 59 Barre is in Harleston Village. With over 2,600 square feet, it was completed in 2018 and has an open floor plan and lists for $2.2 million. Its piazza overlooks Halsey Park and is within walking distance to some of Charleston's best venues.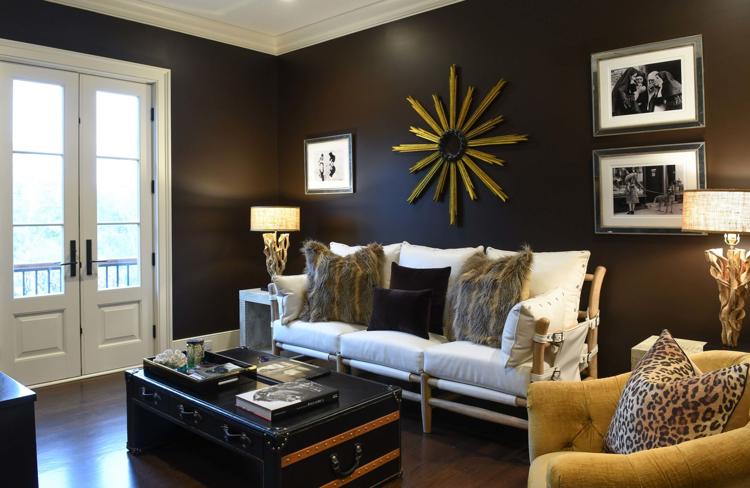 "The owner of this property has her own design firm, Charleston Luxury Interiors," Wertz said. "It shows in the finishes, colors, the style and usability."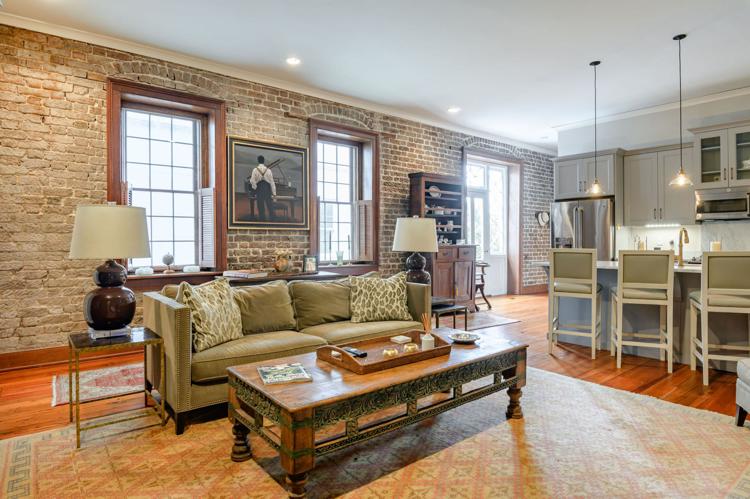 A more modestly priced lock and leave dwelling at 184 East Bay Street has 1,017 square feet. Wertz lists it for $699,000 and it is in the heart of the French Quarter – a perfect pied a terre with a private balcony. Built in 1900, it has been completely renovated to suit a modern lifestyle while keeping some of its charming original finishes.
Modern move-ins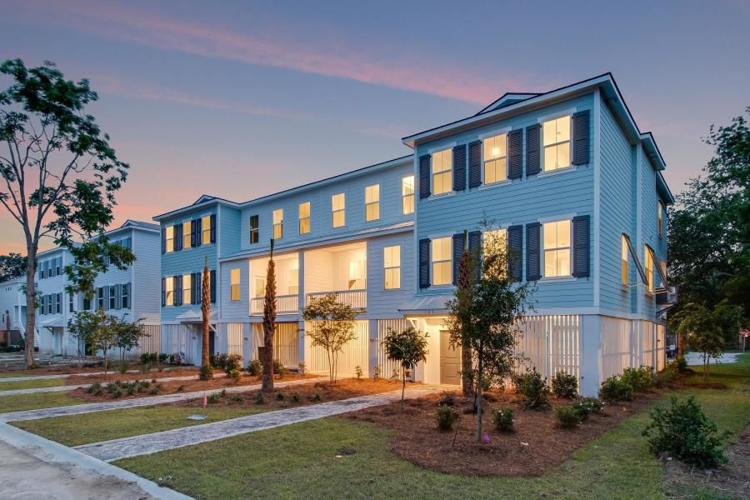 Dave Jarmin of Carolina One Real estate said the majority of his buyers of this demographic are a blend of baby boomers and Generation X.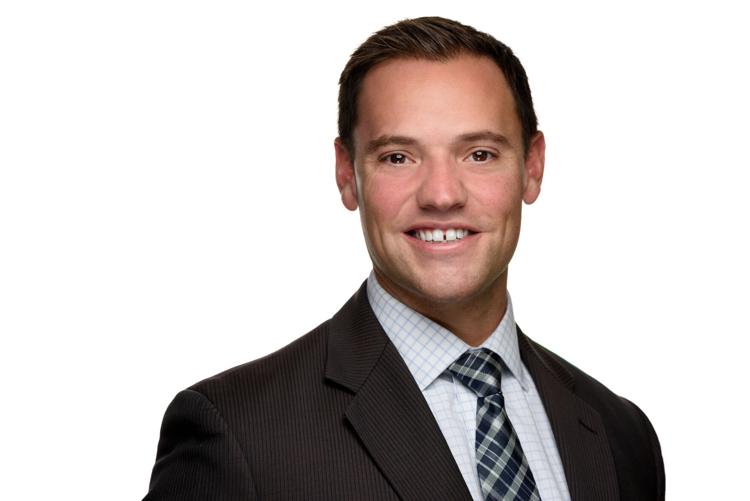 "They are toward the end of their careers thinking about retirement and where they want to spend most of their time," Jarman said. "Most have ties to another city, career, family, grandchildren, so they don't necessarily plan to make this a primary residence but want them to escape the winter months or simply escape."
He mentioned the The Gadsden condos downtown with its "all inclusive-feel" is a draw for buyers who want maintenance-free living with a host of amenities – rooftop pool, clubroom, fitness center, security and concierge services with the benefit of "true downtown living."
"With everything going on in the world that we've seen with this pandemic, some are realizing that remote work is a possibility moving forward. Several clients with young families are ready to escape large metropolitan cities in case this type of lockdown were to occur again." Jarmin said referring to clients that have contacted him from New York, Boston, Chicago and Atlanta.
"They have had a drastically different experience with the pandemic and they're looking for more square footage that offer amenities," he said. "Daniel Island and Palmetto Bluff (Bluffton) seem to be at the top of their list."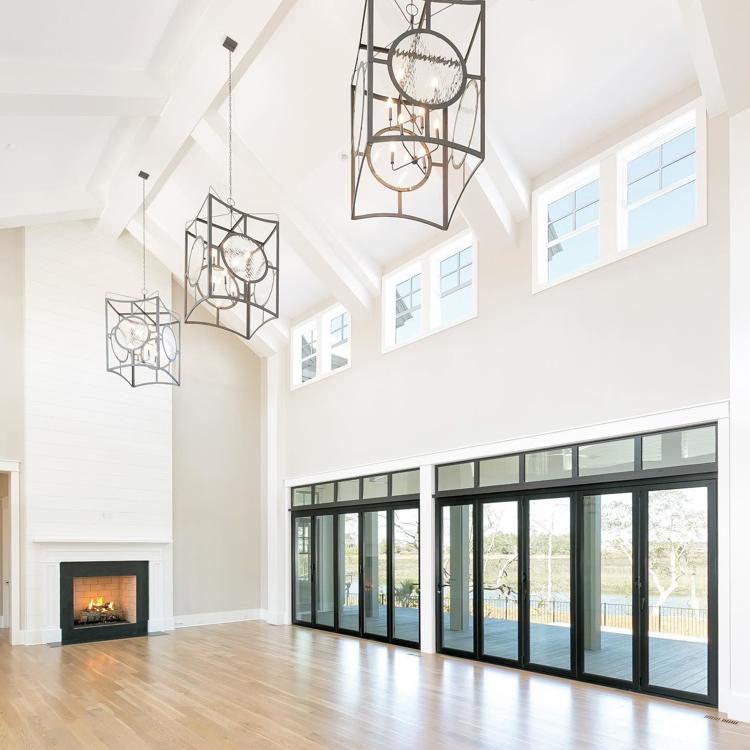 Jarmin remarked that the Tides IV condos in are very popular. The upscale condominium development by East West Partners offers owner's retreats, a marsh front pool, outdoor kitchen, fitness center – all in an ideal location – close to downtown and in the heart of Mount Pleasant. Prices range from $500,000 for a one bedroom to over $2 million for nearly 3,000 square feet.
"Townhome living in Mount Pleasant at Sea Island Hamlet is a newer development that has a range of styles – from two to four bedrooms and they're selling in the $500,000s," he said.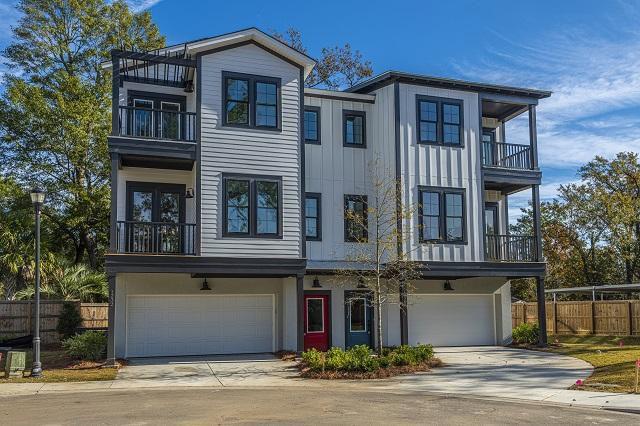 Newer construction in Mount Pleasant to answer the call of these kinds of homes is in the works with a completion date of September in a highly desirable area.
"Lennar's newest development at Midtown is in an amazing location, are three to four bedrooms and are 2,300 to 2,700 square feet with pricing in the $400 and $500,000s," he said.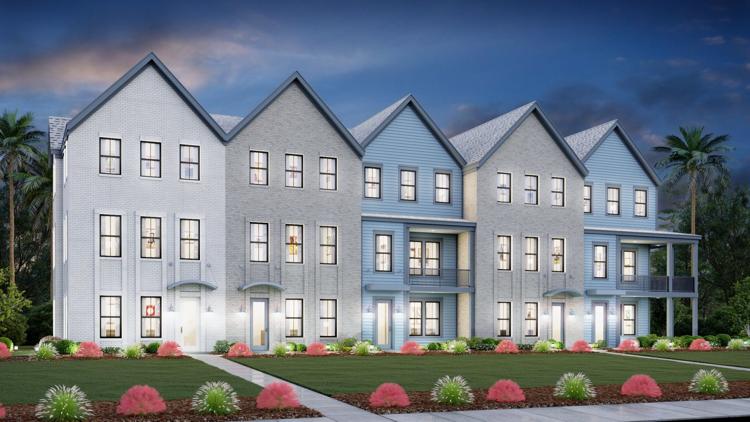 The townhomes will be located at 1527 Hancock Street and are close to Hungry Neck Boulevard, Venning Road and Highway 17.
If beach lock and leave is the goal, Jarmin said Kings Flats, a new Lennar community of townhomes and single-family homes near Folly Beach is a mixture of two to three bedroom living with prices from in the $300,000s.
Venture out to Isle of Palms and the established community of Wild Dunes has high-rise condominiums that offer ocean views with prices beginning $349,000 for small condos around 449 square feet and larger ones with over 1,600 square feet priced at $1.17 million.
"There are many active buyers for this type of home now," Jarmin said.
The must-haves to lock it and leave it
"The most enduring trend in the multifamily market is an open floor plan with high ceilings, effective use of glass to give living spaces a sense of volume, and in some many cases, shrinking in size in favor of more luxury features and finishes," Evans said. "Sleek, contemporary kitchens, upgraded baths and smart home features are on the must-have list. Outdoor spaces, site plans to maximize privacy, architectural interest and favorable walkability scores are also high on buyers' list for these types of homes."
Byrne agreed, adding, "Twenty-four security and deeded parking with plenty of amenities. An updated fitness center is important and proximity to what downtown offers."
"Most aren't willing to compromise on location because it's not a purchase out of necessity," Jarmin said referring to the majority of his clients who purchase a lock and leave type property as a second home. "Everyone's personal needs are different and price point dictates certain must-haves – the most important first step is helping buyers understand the area they want to live in and get clarification from that."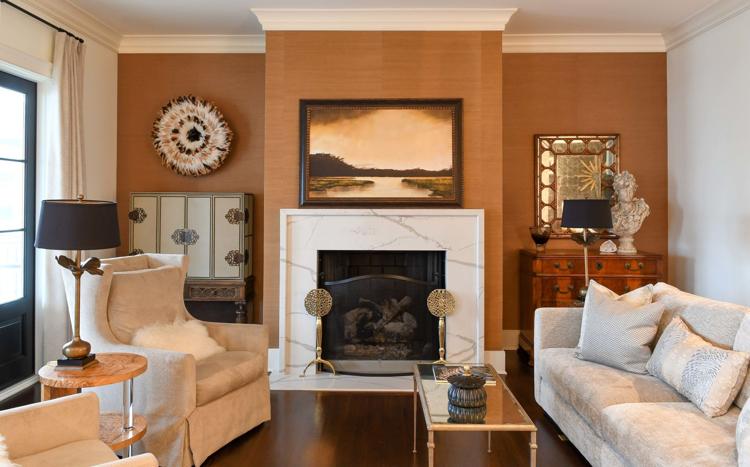 Wertz said her clients first seek out location and then quality construction and finishes. "Elevators and usable outdoor space – spaces for entertaining and enjoying sunsets, ensuite bedrooms and there is a growing demand for more community amenities – doormen and fitness centers, such as what we see in larger cities."
***
Contact Brigitte Surette at bsurette@postandcourier.com.