The city of Charleston's Tourism Commission is making some noise about tour guides who talk too loud while leading groups on public streets. Or at least one of its members is.
Rainey Evans broached the topic when the panel met in April. She suggested that guides use microphones that can transmit their voices to head phones. That way, they would't have to speak loudly and bother residents and other people who aren't taking the tour, she said.
No action was taken, and commission chairman Bob Seidler bounced the idea to a subcommittee for further study. No meetings had been scheduled as of last week to revisit the matter.
Under city rules, tour guides are not allowed to use amplification. There's nothing that regulates how loud they can shout.
But asking guides to use wireless devices and headphones might not be practical because of the cost, said Alphonzo Brown, a Gullah guide and Tourism Commission member.
Teed up for a sale
The last remnant of a former Charleston real estate investment firm is up for sale.
Pernix Therapeutics told shareholders that it's looking to unload about 118 acres it owns in the northern end of Charleston County near the Santee Delta.
The specialty drugmaker came to own the undeveloped site when it acquired the ailing Golf Trust of America Inc. in March 2010, namely to get its hands on the local company's public stock listing.
Golf Trust was formed in Charleston in 1997 to invest in courses all over the country. But within several years, the industry had become overbuilt while participation in the game stagnated. Values suddenly plummeted.
Golf Trust decided in 2001 to sell its 40 or so courses and distribute the proceeds to shareholders. But in 2007, investors repealed the liquidation to allow management to seek other opportunities, such as finding a buyer.
It found one in Pernix, then based in Dallas. The sale came with $6.7 million in cash that Golf Trust had in the bank along with the undeveloped agricultural land north of McClellanville.
"We are currently trying to sell this property ...," Pernix said in its annual report to shareholders.
The New Jersey-based company estimated its lingering Lowcountry land holding is valued at $500,000. It's listed at a $100 discount, for $499,900. Golf Trust paid $700,000 for the property, presumably for a course that it never built.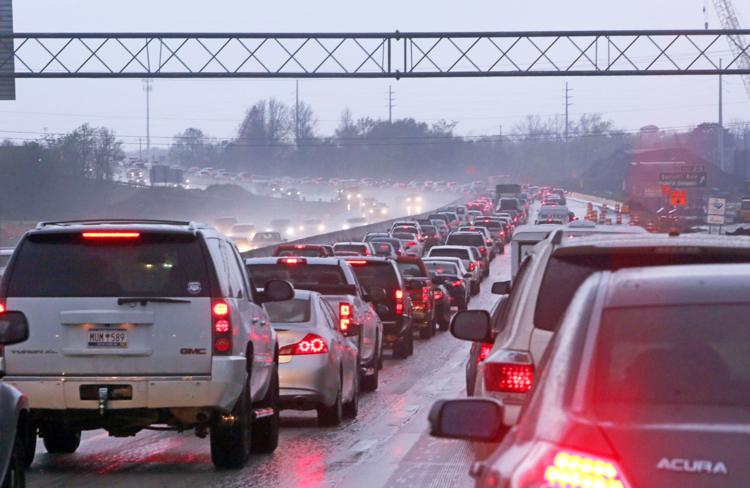 Moment of Zen
It might not seem like it during the congested commute along Interstate 26, but some motorists are finding their daily tranquility while driving, according to a survey by Volvo Cars and The Harris Poll.
Twenty percent of poll respondents say they find their sanctuary behind the wheel of an automobile. That's better than the 14 percent who say peacefulness stems from yoga exercises.
A full 33 percent of Americans say they are looking, with varying success, to find more peace on the road.
"Stress levels are undoubtedly rising, and now more than ever, Americans are looking for ways to rebalance and relax, particularly while driving," said Volvo spokesman Jim Nichols. "The daily commute is often the only 'me time' people get ..."
While 94 percent of Americans say some type of respite is important, 76 percent admit they still find commuting to and from work stressful. That's particularly true for those who spend between 30 and 60 minutes on the road.
And it's not just drivers who are feeling the pain. Seventy-two percent of passengers say they find the riding experience stressful.
The survey, titled "Finding Calm in the Commute," is part of the Swedish automaker's Volvo Reports series designed to gather insights and opinions from Americans on such topics as vehicle design, safety, technology and environment.
Locally, Volvo will be creating its own class of up to 4,000 daily commuters when it opens its first U.S. manufacturing campus in Berkeley County. Production starts this year at the $1.1 billion plant off I-26 near Ridgeville.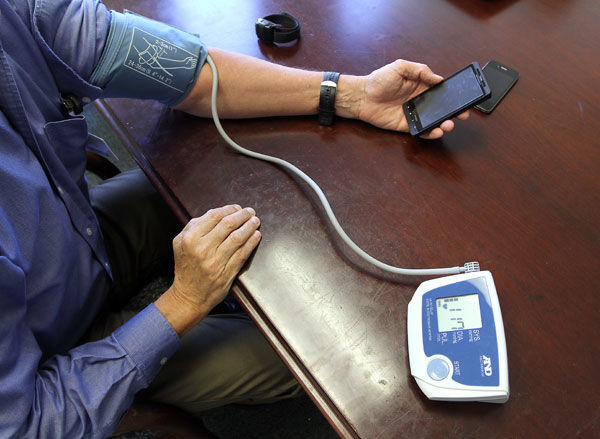 Skewering pork
With a federal debt topping $21 trillion, there's bound to be some wasteful spending now and then on Capitol Hill.
Taxpayer watchdog group Open The Books thinks it's found a few billion dollars worth in the form of dubious federal grants, including one that found its way to the Medical University of South Carolina.
The hospital's $687,989 grant to develop a meditation breathing mobile app is part of a new report the watchdog group released last week called "Where's the Pork?"
According to the report, MUSC received the six-figure grant from the U.S. Department of Health and Human Services to develop a smartphone app called "Tension Tamer" that was then tested on subjects between 21 and 50 years old to see whether it reduced hypertension.
Open the Books says it isn't opposed to lowering blood pressure, it just doesn't think taxpayers should foot the bill.
The app isn't the only example of what Open the Books sees as wasteful. Among the other grants the group uncovered: $183,750 for a virtual reality platform that teaches children in China how to cross the street; nearly $1.5 million to fund sex-education classes for prostitutes in California; and $671,522 to convince mothers that their teen-age daughters shouldn't use tanning beds.
"How can we rein in this insanity?" asks Adam Andrzejewski, the group's founder. "The people must bring the heat, so the politicians see the light on fiscal restraint." 
Franchise giveaway
The convenience store chain known for its Slurpee and Big Gulp wants to give away a franchise to a woman.
Texas-based 7-Eleven Inc. is seeking applicants for its 'W.E. Take the Lead' Women's Franchise Giveaway Contest.
The company, hoping to offer female entrepreneurs a fee-free franchise location, said it has several franchise opportunities available in four states, including South Carolina.
One deserving woman will be awarded an initial franchise fee-free at a value up to $190,000.
The multiphase contest includes submitting a detailed franchise application, meeting company franchising qualifications, preliminary interviews, a video submission, an in-store hands-on experience, and a final one-on-one interview with 7-Eleven senior leadership for the top finalists, all of which will occur over an eight-month period.
To enter, go to https://tinyurl.com/y785nxae by midnight Monday. The winner will be announced in October.
Bar tab
The cost of seeking justice is going up.
The S.C. Supreme Court last month approved a $15 hike in the annual licensing fee for attorneys who ply their trade in the Palmetto State.
The money is paid to the S.C. Bar, which requested the increase based on a recent five-year financial outlook. The last fee hike took effect in 2014.
The new rate structure starts at $190 for lawyers who have been admitted to practice in South Carolina for less than three years, and it goes up to $275 for most others who can put "Esq." after their names.