The race by developers to provide the biggest space for e-commerce retailers looking to store and ship consumer goods has a new front-runner: a cavernous 1.1 million-square-foot distribution center planned for the Crossroads Logistics Center at the Jedburg Road exit along Interstate 26.
The building will eclipse a 1 million-square-foot project under way at the Charleston Trade Center in Summerville to become the largest speculative commercial structure — meaning no tenants have been secured yet — in the Lowcountry. It is being built in a partnership between Citimark Realty and Pure Development, both from Indianapolis.
The two companies formed Citimark Pure Charleston LLC to purchase roughly 131 acres fronting I-26 for $8.75 million.
The1.1 million-square-foot building is scheduled for completion by late 2022. Plans call for three more buildings to be constructed in two phases totaling an additional 1.53 million square feet.
Adam Seger, a principal with Pure Development, declined last week to give details about the project, such as a timeline for construction, adding "we may issue a press release to answer some of these questions." The Charleston office of commercial real estate giant CBRE Inc. will be marketing the development. Bob Barrineau, senior vice president with the firm's local office, did not respond to a request for comment.
The planned Crossroads Logistics project is part of a boom in speculative industrial-grade real estate deals in the Charleston area, particularly along the I-26 corridor from North Charleston to Ridgeville, as developers build distribution centers for a growing number of e-commerce retailers importing goods through the Port of Charleston.
Roughly 10 million square feet of space without tenants on the hook is either under way or in the pipeline. That figure doesn't include custom build-to-suit projects, such as the 3 million-square-foot import distribution center being developed for Walmart in Ridgeville. That massive building will open early next year and deliver goods brought into the port to about 850 stores within a 150-mile radius.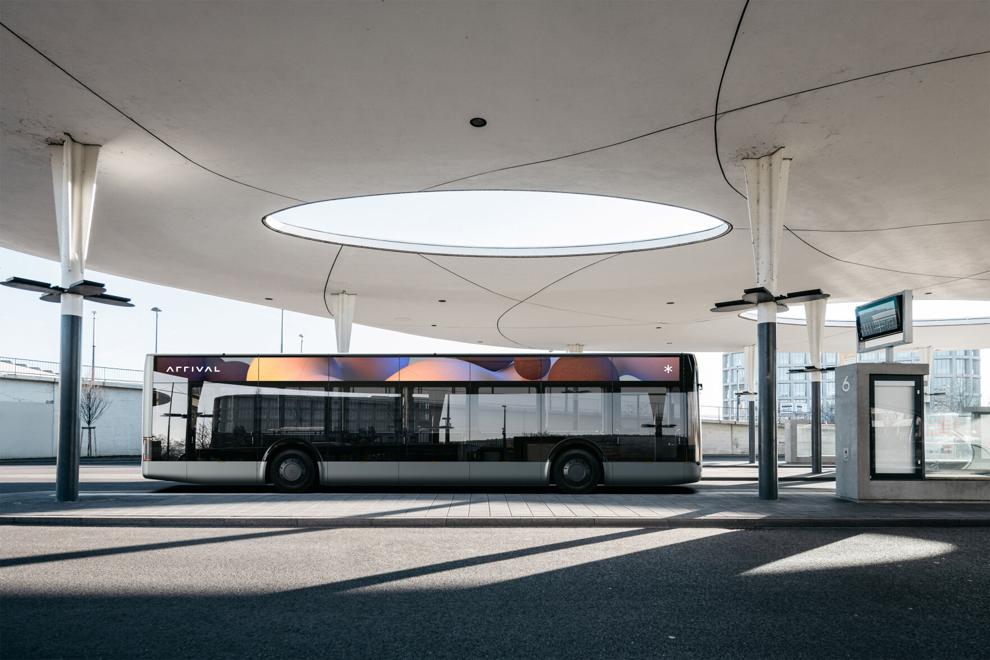 Micro bus
Electric vehicle startup Arrival said it plans to begin production of electric buses at its Rock Hill plant by the end of this year, and hopes to have 34 of its so-called microfactories worldwide by the end of 2024 to meet the growing demand for battery-powered commercial vehicles.
"We have got about 70 percent of equipment for the Rock Hill microfactory, where we intend to start production of the bus, and we will spend the rest of the year installing the equipment," Mike Ableson, Arrival's North American CEO, told investors at Deutsche Bank's Global Auto Industry Conference on June 17. "The plant is moving along well."
Instead of investing hundreds of millions of dollars into large-scale production facilities, Great Britain-based Arrival is building small-footprint, low-cost microfactories — often in existing industrial buildings — where vehicles are built in "cells" rather than on an assembly line. 
"Based on all our discussions with bus and van customers, we believe the limit to our revenue is based on how quickly we are able to put these microfactories in place," Arrival founder and CEO Denis Sverdlov said, according to a report by financial media outlet Benzinga. "Every place that we set up a microfactory, we are confident there is demand for at least 10,000 units just naturally. We may build more factories if the demand is high."
Sverdlov told investors that Arrival is trying to limit capital expenses at each factory to between $45 million and $50 million, with each site expected to achieve a gross margin of $100 million per year based on a manufacturing goal of either 10,000 vans or 1,000 buses.
Package delivery giant United Parcel Service Inc. has already agreed to buy 10,000 of Arrival's electric vans, with an option to buy 10,000 more.