Sears was once the place "Where America shops," as its one-time ad campaign touted.
Now, it's the place where America will shop for close-out bargains as one of the nation's former iconic retailers gradually fades out of existence and will soon slip out of Charleston.
Sears at Citadel Mall, the last big-box store for the Illinois-based retailer in the Lowcountry, will go dark Aug. 5. In its final days, it has drastically slashed prices to move merchandise out the door.
The company announced in May it would close the West Ashley location. Now prices have been cut 30 percent to 80 percent, depending on the item, to clear the floors of the 132,000-square-foot store, one of the anchors of the region's largest shopping mall.
Over the past couple of decades, the once-prominent retailer fell out of favor with shoppers as competition nipped into sales and the merchant lost its luster.
The owners of the interior of Citadel Mall bought the Sears space for $7.55 million in May. They have not announced plans for the site, but they should be forthcoming soon.
The region's other big-box Sears closed last year at Northwoods Mall in North Charleston.
While the retailer's large department stores are vanishing from Charleston, a couple of smaller options remain for Sears aficionados.
A Sears Outlet store can be found at 5101 Ashley Phosphate Road in North Charleston, and a Sears Hometown location is at 1013 Old U.S. Highway 52 in Moncks Corner.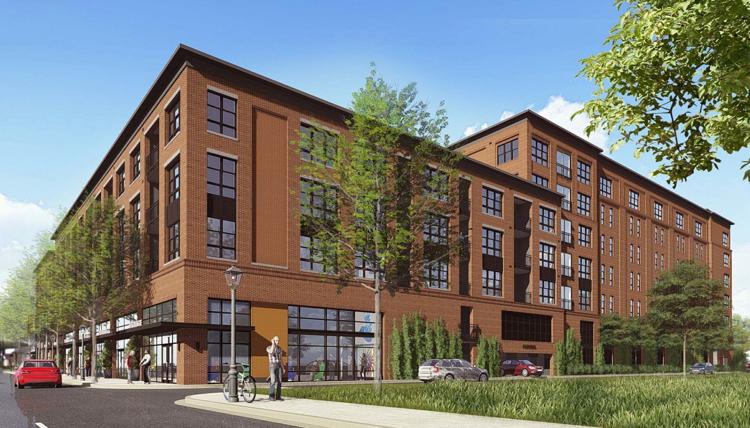 New tenants
The new Meeting Street Lofts under construction on Charleston's upper peninsula has landed three new commercial tenants at the base of the Ravenel Bridge.
Breakfast-and-lunch coffee cafe Greens & Grounds leased 1,101 square feet, Iron Tribe Fitness rented 3,411 square feet, and nail salon Nails So Dep  will take over 2,784 square feet at the 264-unit apartment building at 601 Meeting St. The first units are expected to be available in mid-August.
About 9,250 square feet of commercial space remains to be leased in the new structure, according to development partners FCP of Maryland and Kane Realty Corp. of Raleigh.
Rewarding experience
Bi-Lo parent Southeastern Grocers is rolling out a new rewards program that could provide free gasoline during July for some customers.
The Jacksonville-based supermarket firm is now offering SE Grocers rewards, a new loyalty program that allows shoppers to earn points during checkout at any of the company's branded supermarkets, including Bi-Lo, Harveys, Winn-Dixie and Fresco y Mas.
Points can be redeemed for savings on groceries or fuel at participating Shell or other select gas stations. Those with unredeemed Plenti points, the company's former rewards program, will have values transferred to the new rewards card.
By swiping SE Grocers rewards cards at participating Shell stations, members will be enrolled in the Fuel Rewards program and receive Gold Status, saving an additional 5 cents per gallon, up to 20 gallons.
The grocery chain and Shell will surprise the first 100 customers at a Shell station in select markets with up to $40 per vehicle of free fuel through July. Go to the company's individual supermarket Facebook pages for updates on free fuel events.
Bi-Lo operates 10 supermarkets in the Charleston area. Shell has more than two dozen gas stations in the region.
Now serving
A new donut shop is now offering sweet treats and other items on the outskirts of Summerville.
Dunkin' Donuts hosted its grand opening Tuesday at 4720 Ladson Road near Oakbrook Station Shopping Center.
Along with the fried rings of sweetened dough, look for coffee, tea, sandwiches and baked goods. The shop is open until 10 p.m. daily.
The new location is a product of Coastal Franchising LLC, which operates 46 Dunkin' Donuts in South Carolina and North Carolina.
The Ladson Road store is the 16th Dunkin' Donuts shop in the Greater Charleston area.
Juiced up
Goose Creek has landed another offering in the food and beverage industry.
Juiceria Smoothie Bar & Cafe will host its grand opening noon to 7:30 p.m. Thursday at 214 St. James Ave., Suite 190.
Read all about it
The Itinerant Literate bookstore is now open in North Charleston.
While keeping its store on wheels, the shop operates a stationary location at 4824 Chateau Ave. It's open 10 a.m. to 8 p.m. and will host its grand opening Saturday. The first 10 customers through the door will receive a free gift. Discounts will be offered, and special events will be held throughout the day.
Cool treat
Buy some ice cream Friday and help a child's dream come true.
Minneapolis-based Haagan-Dazs shops, including one at 43 S. Market St. in Charleston, will donate 100 percent of sales Friday to Bert's Big Adventure, a nonprofit that provides children who have chronic and terminal illnesses and their families with an all-expenses-paid, five-day trip to Walt Disney World.
Branching out
D'Allesandro's Pizza now covers both ends of the Palmetto State.
The peninsular Charleston pizzeria at 229 St. Philip St. also can now be found at 17 Mohawk Drive in Greenville.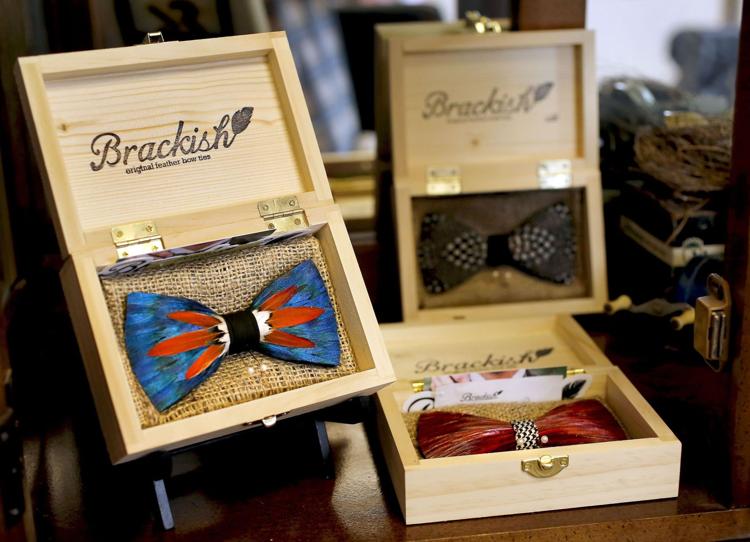 For the birds
Charleston-based bow-tie maker Brackish will donate a percentage of proceeds for one day to the Center for Birds of Prey in Awendaw to support research, environmental education and oiled bird treatment.
Brackish makes hand-crafted bow ties from feathers and is inviting people to tour its factory and showroom and meet the artisans 9 a.m. to 5 p.m. July 26 at 1854 Wallace School Road, Suite B, in West Ashley. A feathery friend from the bird center also will be on hand, when bow ties will be available for sale as well.
Walmart Wellness Day
It's the middle of the sultry summer, but it's not too early to consider school bells will begin ringing in about a month.
To get ahead of the rush, Walmart stores throughout Charleston will offer Wellness Day with free checkups for children and families 10 a.m to 2 p.m. Saturday.
Services will include immunizations, health screenings, consultations and, in some locations, free vision screenings.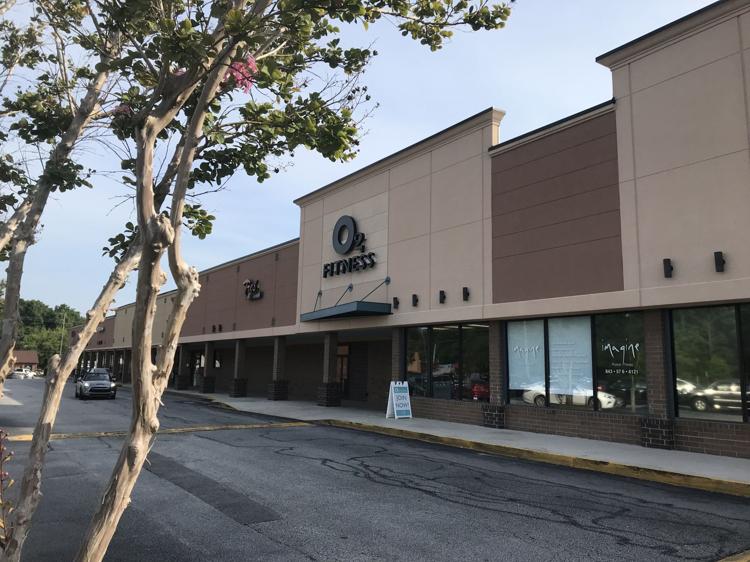 Muscling up
A North Carolina-based fitness chain will relocate three gyms in the Charleston area by year's end.
O2 Fitness will open new workout centers on Daniel Island and in Moncks Corner and West Ashley to replace existing facilities.
Opening first will be the new Moncks Corner site at 136 Rembert Dennis Blvd. It will replace the existing gym at 414 Old Moncks Corner Road in September.
In West Ashley, the Pine Point facility at 1964 Ashley River Road will be replaced by the new center at 1119 Wappoo Road in Ashley Oaks Plaza by late fall.
On Daniel Island, the new gym at Central Island Square and Island Park Drive will replace the existing site at 295 Seven Farms Drive by the holiday season.