Craft-beer pioneer Lagunitas has given up on its effort to reopen its brewery and taproom at 161 East Bay St. because of the cost of repairing the historic brick building.
The California-based brewery took over from Southend Brewery in September 2016. The iconic building at East Bay and Queen streets was built in 1880 as a store and warehouse for F.W. Wagener & Co.
Lagunitas abruptly closed in July for repairs after the city ordered scaffolding put up to protect nearby pedestrians from bricks that might fall.
It eventually became apparent that renovating the structure would cost too much to be worth it, according to company spokeswoman Karen Hamilton.
"That building seemed to be the perfect location because they were already a brewery," she said in an email. "It takes buildings with a certain infrastructure to support the weight of a brewery as well as ceiling height, etc. So it is a unique thing. You just can't set up shop anywhere."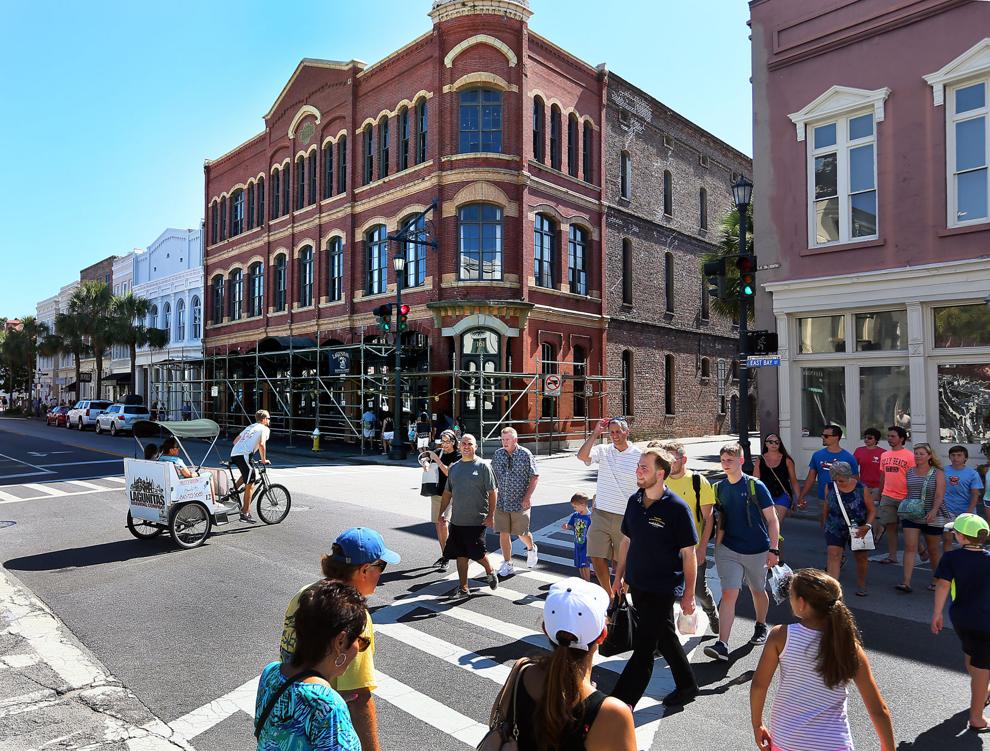 Despite the setback, the company has not given up on Charleston.
"We've got our eyes open," Hamilton said. "Or maybe not just another brewery but something else! We're a fairly creative bunch so you never know."
The building is owned by Maloof Equities S.C. LLC, a New Jersey investment firm that paid $5.5 million for the 16,300-square-foot property in 2014. Lagunitas was paying for the repairs under its lease agreement.
Southend Brewery took over the building in 1996. Before that it was the site of East Bay Trading Co., a popular night spot.
The building is what helped lure Lagunitas to open its Charleston taproom, after founder Tony Magee visited the city to attend the Brews & Blues Beer Festival in early 2016.
While in town, Magee started looking around at local real estate for a possible Southeast outpost. Nothing jumped out at him — until he left his hotel looking for a place to eat on East Bay Street. He stopped as he approached what was then Southend.
"All of the sudden right in front of me was a brewpub," Magee told The Post and Courier in 2016. "It was the last thing I was expecting to run into. What a beautiful old building. ... I was just infatuated with the place."