Chicken wraps, chicken and waffles and chicken salads will soon be offered in a former short-lived restaurant in North Charleston.
Kickin' Chicken, the Charleston-based chicken chain, is clucking into a new venue after acquiring the former Caroline's Lowcountry Kitchen restaurant site at 9800 Dorchester Road Wednesday, according to co-owner David Miller. The site was previously Triangle Char & Bar before changing names last summer. 9800 Dorchester Road LLC, registered to Miller, paid $1.9 million for the 1.2-acre site, according to Dorchester County records.
The 6,500-square-foot restaurant could open by June after a 90-day upgrade.
"The building is in good shape, but we need to update it and do some moderate renovations," Miller said. "We need to put our spin on it and not look like we put lipstick on it."
He believes the restaurant chain's name recognition and brand will add value to the location, drawing in new customers in a growing part of North Charleston and lower Dorchester County near Summerville.
The new location, with about 55 employees and seating for 200, will add a sixth site in the region for the 21-year-old restaurant chain. Other Kickin' Chickens can be found in downtown Charleston, James Island, Mount Pleasant, Summerville and West Ashley. Miller's business partners are Chip Roberts and Bobby Perry.
Going dark
A couple of longtime Mount Pleasant antiques shops sitting side by side are going out of business.
The owners of Palmetto Moon Antiques and Feather Your Nest at 1157 Chuck Dawley Blvd. in Mount Pleasant are closing to retire and put energies elsewhere.
Diane Schroder and her mother, Dana Weil, own the two businesses. Schroder will continue to have some wares at Mount Pleasant Mall on Johnnie Dodds Boulevard.
"It's been a good ride," Schroder said. "But it's time."
The property, across from Southeastern Spine Institute, is up for sale.
Sweet addition
A downtown Charleston apartment building is gaining a new retailer.
Chatime Tea & Pastries recently leased 1,600 square feet in the 10-story Skygarden student apartments at 28 Woolfe St. It's the international retailer's first location in the Charleston area, according to the commercial real estate firm Lee & Associates. Look for a fall opening.
What's cooking?
West Ashley continues to gain new restaurants.
Kairos Greek Kitchen plans to open in a 2,400-square-foot site in the Harris Teeter-anchored St. Andrews Center at 975 Savannah Highway. It's a second location for the Greek eatery. Its other is in Mount Pleasant.
On the way
Mount Pleasant is adding an organic juice bar.
Clean Juice will host its grand opening 8 a.m. to 8 p.m. March 24 at 695 Johnnie Dodds Blvd. The site is beside an Orangetheory Fitness that opened in a recently completed strip center near Firestone Complete Auto Care.
The franchise shop offers acai bowls, juices, juice cleanses, smoothies, oat bowls, custom toast products and other healthy snacks. Others are slated for downtown Charleston and West Ashley. The locations have not been announced.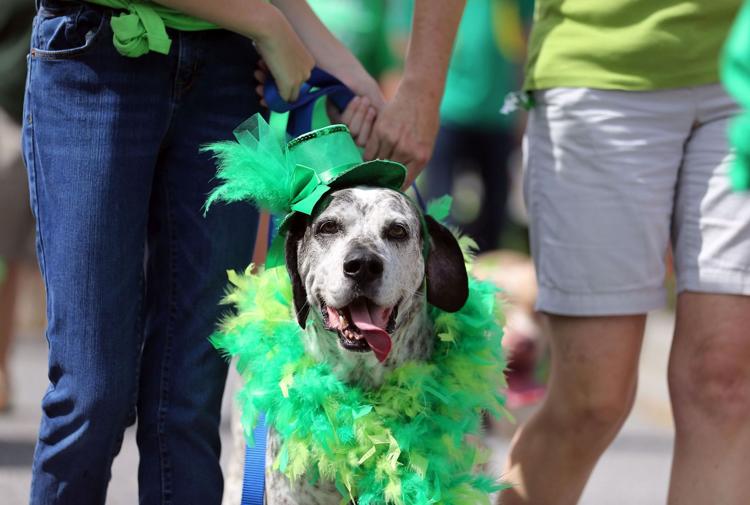 Going green
Merchants can expect a bit more green this St. Patrick's Day, which falls on Saturday this year.
Spending is expected to soar 11.3 percent to a record $5.9 billion for the March 17 holiday when celebrants turn a little bit Irish, according to the National Retail Federation.
Consumers are expected to spend on average about $40 each, about $2 more than last year, on food, beverages, apparel and decorations.
Lights out
Moon and Lola at 322 King St. closed over the weekend, five years after opening in a 1,525-square-foot space. The North Carolina-based shop's gifts and accessories can still be found online at www.moonandlola.com.
Temporarily closed
Sonic drive-in restaurant at 2868 Highway 17 in Mount Pleasant remains closed following a fire in January. A reopening date has not been announced. Eleven other Sonics can be found throughout the Greater Charleston area.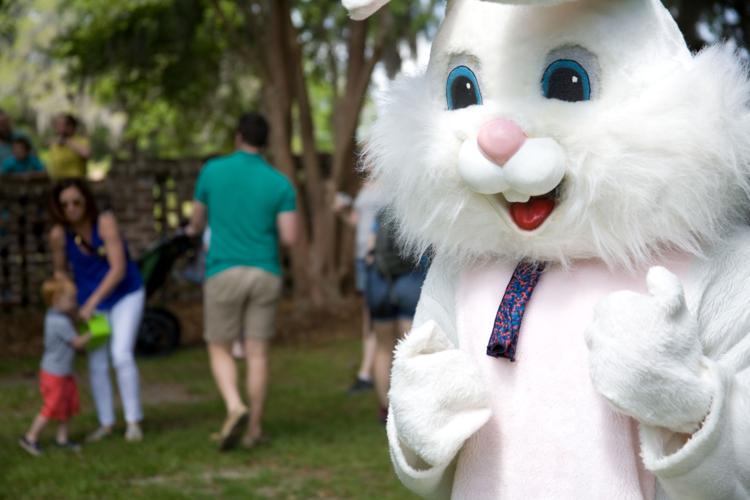 Hopping in
The cool temperatures outside might not feel like it, but spring's big Easter holiday is a little over two weeks away.
And, of course, that means the Easter Bunny will be making appearances ahead of time at Charleston-area shopping venues.
On Saturday, Citadel Mall will offer an Easter Bunny Breakfast at 9 a.m. to benefit Lowcountry Food Bank. For details, go to citadelmall.net.
The West Ashley shopping center also will offer visits and photos with the Easter Bunny in Center Court 10 a.m. to 8 p.m. Monday through Saturday and noon to 6 p.m. Sunday through March 31. A 30-minute carrot break takes place at 2:30 p.m. each day.
In North Charleston, Northwoods Mall will host a sensory-friendly event for children with special needs on Sunday before the shopping center opens.
Bunny Cares is being held in partnership with Autism Speaks. Accommodations are made to support the sensory, physical and developmental needs of the children.
Bunny visits are free from 9-11 a.m. in the Dillard's Court at 2150 Northwoods Blvd. Space is limited and reservations are encouraged by going to www.AutismSpeaks.org/Bunny2018.
Keepsake photo packages will be available for purchase during the event.