Kiawah Island residents Elaine and Jeremy Bollington recently launched Blo Blow Dry Bar and Waxing the City in Mount Pleasant, where they are franchise partners and owners. 
Jeremy Bollington also is founder and CEO of franchising operation, JB South East Enterprises.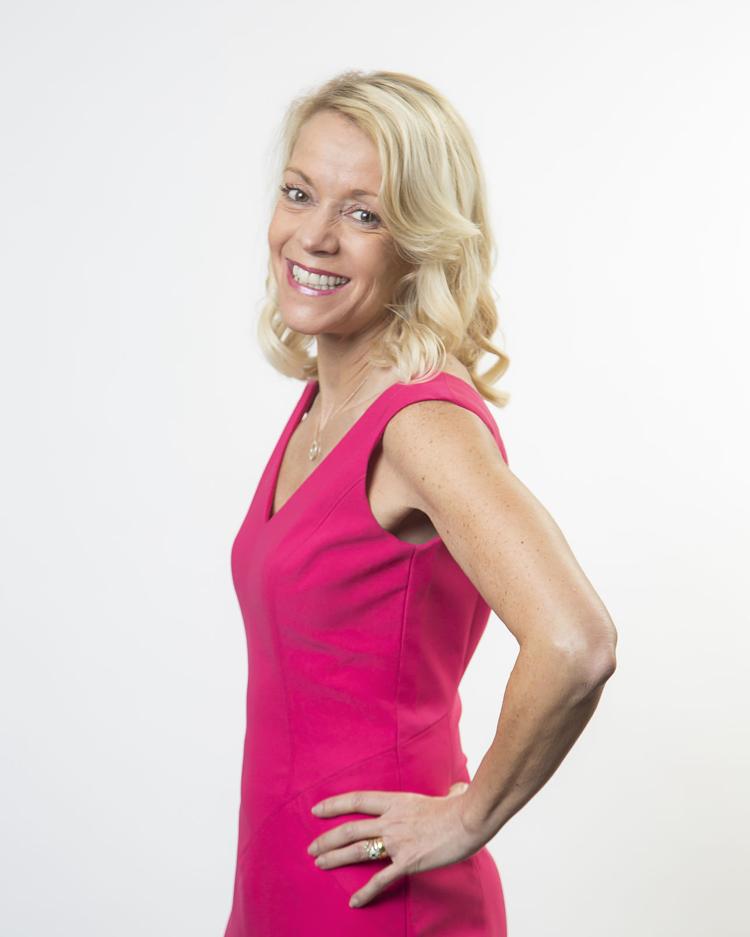 The couple recently opened side-by-side shops in the Whole Foods-anchored Patriots Plaza Shopping Center off Houston Northcutt Boulevard.
Natives of England, both have banking backgrounds.
Elaine Bollington once worked as a branch manager at HSBC Bank and was a certified corporate personal trainer. She says her experiences shaped her commitment to customer service, efficient operations and management practices.
Jeremy Bollington has more than 25 years of international business experience, mainly in banking.
Most recently, he was co-head of wholesale banking in the Americas for Standard Chartered Bank in New York, where he had full profit and loss responsibility and oversaw about 400 employees across four offices in North America and six offices in Latin America. During his four-year tenure at SCB, he grew regional revenues from $1.1 billion to $1.5 billion at a time when the bank saw global revenues decline.
Bollington also spent over 20 years with HSBC Bank, undertaking multiple roles in London, Hong Kong and New York, where he built the bank's U.S. consumer and retail industry team, ran the Asia-Pacific multinationals team and assumed responsibility for the U.S. client coverage team at the height of the global financial crisis. In the latter role, he restructured and refocused the team and drove significant growth of the business coming out of the crisis.
Throughout his career, Jeremy said he helped to build teams of experienced bankers and developed/mentored several junior bankers.
The couple, who moved to the Charleston area in April 2016, has two children, Nicol and Alex.
(Jeremy Bollington answered the following questions.)
Q: What is a brief description of your business?
A: Blo Blow Dry Bar is North America's original blow dry bar. We offer a variety of styles from which our clients can select. The blow dry segment is growing rapidly and Blo is the national leader. It's no cuts, no color — just wash, blow and go.
Waxing the City is a waxing studio devoted solely to the art of waxing, catering to both women and men. Founded in Denver in 2003, the business focuses on ensuring excellent customer experience through an extensive training program for our estheticians, or cerologists.
We acquired the franchise rights for the Charleston market for both businesses and plan to open additional locations. Additionally, we are working with Blo to develop the brand across the Southeast and, in particular, are looking for franchisee candidates in markets such as Raleigh and Nashville.
Q: Why did you choose this region to set up your new business?
A: We were drawn to Charleston after visiting for many years on vacation and building a home on Kiawah. After Jeremy left the banking industry in 2015, we decided it was time to do something different and move south. We love the city and the Lowcountry, so we have settled in quickly.
Q: What do you think of the business climate in the Charleston region and in South Carolina in general?
A: It's very vibrant. Everyone is aware of the population growth, which certainly makes for a positive backdrop. But beyond that, our experiences with the business community and environment are very positive. People have been welcoming, and we have enjoyed building a network quickly.
Q: What's your favorite thing about doing business in this region?
A: Networking. If you make the effort, it's a very positive business community. People are very willing to help however they can. And, of course, the climate. What's not to like about escaping the Northeast winters?
Q: What is your least favorite thing about doing business in this region?
A: The construction market. Given the extent of activity in the region, we found that this pushed construction costs up significantly, both relative to our forecasts and what franchisees were seeing in other markets.
Q: Name one thing government could do to help your business?
A: We have built a good relationship with the town of Mount Pleasant. I think our only request there would be for additional resources in the permitting department to cut lead times. Outside of that, we have observed great cooperation between the town and the Mount Pleasant Chamber of Commerce.
Q: Name one thing government could stop doing to help your business?
A: We are seeing firsthand the regulatory burden placed upon businesses. While this impacts all businesses, it's more extreme for small businesses, who don't have additional manpower for such functions as human resources, taxes, finance and legal.
Q: Who is your favorite business leader and why?
A: If I may, I will pick two. One is Phil Knight, founder of Nike. I did business with Nike for many years and was always struck by the culture that Phil created there. Second is Jeff Bezos, founder of Amazon. While there are many elements of the Amazon culture/values that I don't subscribe to, the one that I do admire is Bezos' total focus on the customer. For both of our businesses this is absolutely critical.
Q: What is the best leadership advice you've received?
A: Over the years I have had a couple of bosses who have been phenomenal at giving me the opportunity to run my business by setting goals, being there when required, but ultimately giving me the space to grow/build businesses.
Q: What is the best leadership advice you could give?
A: Hire great people and challenge them, but be there when they need you.
Q: What is the best book on business or leadership that you've read and why?
A: "Good to Great" by Jim Collins. It's applicable to both large and small companies and is a case study approach, which I prefer to the "list-based" management theory books.
Q: What business publications do you regularly read?
A: Barons, Financial Times and Economist. The latter was essential reading in my banking career, which was primarily focused on advising large companies on Asia and later Africa. It's less relevant now, but I still read it.
Q: What are the most important decisions you make as a leader at your business?
A: Hiring. These are people businesses. It has been critical to assemble a good management team while also hiring the right licensed professionals. Also, budgeting, particularly around marketing spending.
Q: What is the biggest challenge facing business leaders today?
A: Regulation, specifically in South Carolina. The tight labor market is also a big issue.
Q: What was your biggest mistake as a leader and what did it teach you?
A: In my early days of building/running a team, it took me some time to accept /embrace the philosophy of hiring people who were smarter than me. Once I got comfortable with that, I was able to assemble much stronger teams and focus on figuring out how to help those individuals be more successful, work together as a team, etc.
Q: What was your biggest success as a leader and what did it teach you?
A: Transforming a team at my last banking institution (Standard Chartered). One of the key elements was focusing on developing people at all levels. Aside from direct reports, I also picked a handful of people to mentor/develop throughout my team. I didn't realize the impact I had on these individuals until I left the organization.
Q: How do you define a great business?
A: One that strikes a balance between: a) providing a great product or service; b) results (growth, profitability); and c) impact (on its stakeholders, communities, etc.) As we work on building our businesses, I would like to think we will be recognized for providing an awesome service and having an impact on our employees.