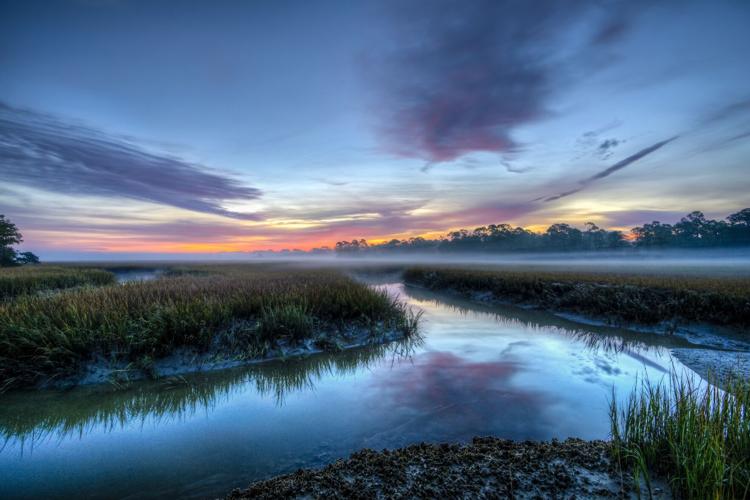 Mention Kiawah Island to anyone – locals, visitors or annual vacationers and ask them to sum up what this special place is all about. It's impossible to do so in one word, but "oasis, paradise, sanctuary and retreat" are a few descriptors. The barrier island is 25 miles southwest of Charleston.
Development of the island began in the 1950s – an oceanfront community built by C.C. Royal – was a precursor to what was to come. Royal's heirs sold Kiawah Island to the Kuwaiti Investment Company in the 1970s—this began extensive development of the island. The Kiawah Island Resort opened in 1976 and since then, it has transformed into a world-class destination and resort that draws in a host of dignitaries, celebrities, politicians, athletes and more from across the globe.
Kiawah Island and Johns Island share a zip code. The town of Kiawah has its own mayor and is a residential community with a resort, the Kiawah Island Golf Resort.
Preserving its natural resources during development was and is paramount, and when one enters the private gates of Kiawah Island's resort, it's evident. The dedication to preservation is in line with the town's plan and land development regulations. Lush landscape surrounds structures designed to be "at one" with nature.
Professor Stephen Leatherman, known as "Dr. Beach" has included Kiawah Island as one of the nation's top 10 beaches in his annual rankings for over a decade and U.S. News ranks it No. 1 in South Carolina. Town and Country magazine referred to it as "the Hamptons of the South" and Conde Nast readers voted it No. 4, beating out several international beach destinations. The Robb Report voted it in the top 12 golf resorts in the country.
I toured Kiawah Island in 2019. It's easy to understand why so many visit or live here, both part-time and full time. Its idyllic ambiance, pristine beaches and world-class accommodations, golf courses and restaurants are unparalleled. Beautifully developed and impeccably maintained, it is indeed an island paradise.
Island comradery
"There is no other place along the entire southeast coast that offers such a high quality of life in the middle of a breathtaking natural habitat that includes an expansive beach," said Steven Ellis of Akers Ellis Real Estate.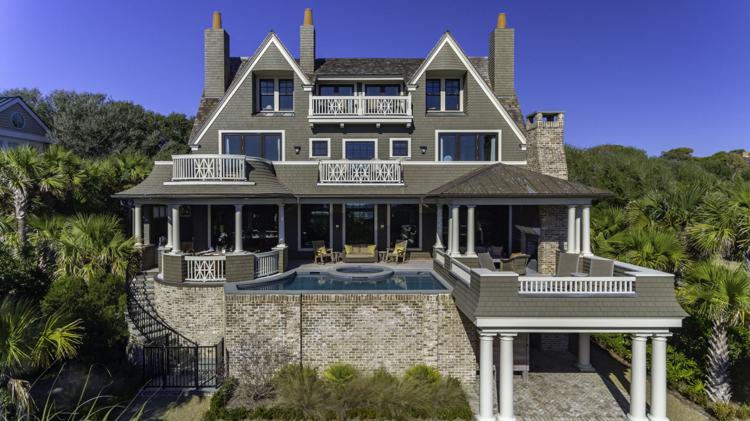 Ellis, a founding partner and South Carolina native was a key player in growing the Kiawah Island Golf Resort to one of the top resorts in the country, specifically working as director of guest services and director of rental operations right out of college. He gleaned a keen sense of the industry – in both luxury real estate and resort rentals and parlayed that expertise into founding Akers Ellis Real Estate with partner, Jeff Akers in 2007. The company specializes in vacation rentals on Kiawah Island, as well as real estate sales. The company brings a personalized approach as opposed to "some corporate blueprint," Ellis stated.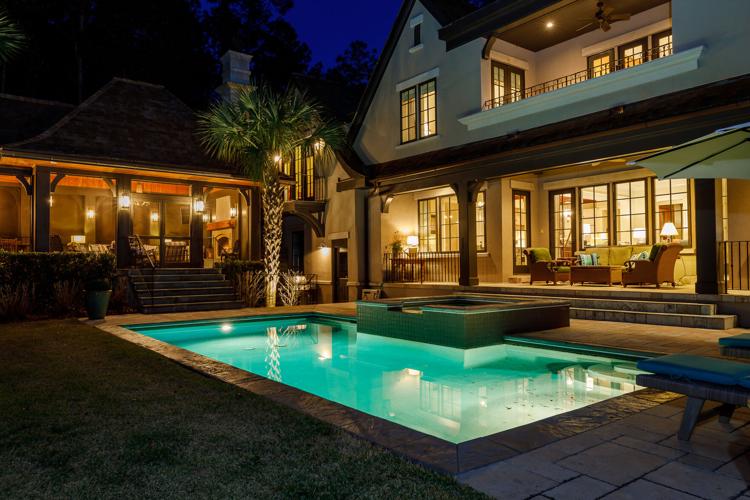 His listings at 31 Lemoyne Lane and 70 Otter Island are within two of Kiawah Island's most sought-after neighborhoods, Cassique and Ocean Park. Listing for $3.395 million and $3.895 million, respectively, both offer marshfront views. Their luxury rentals include homes with over 6,000 square feet – this is over-the-top beach vacationing.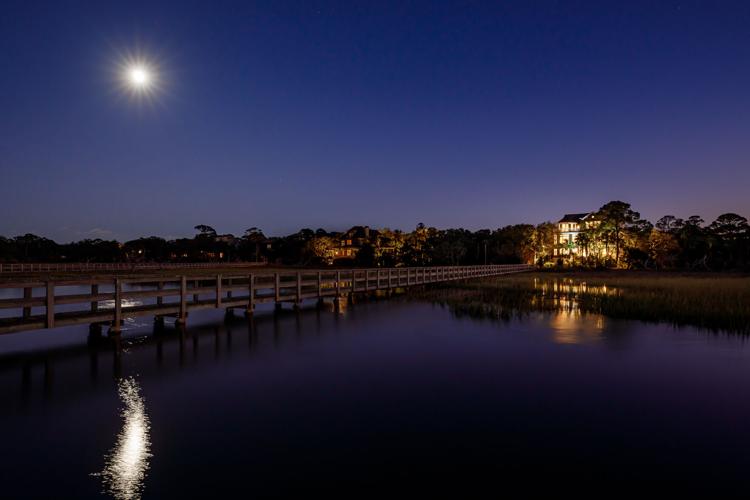 "There is a special comradery among local owners and we enjoy welcoming and sharing the island with visitors who often become future owners," he said.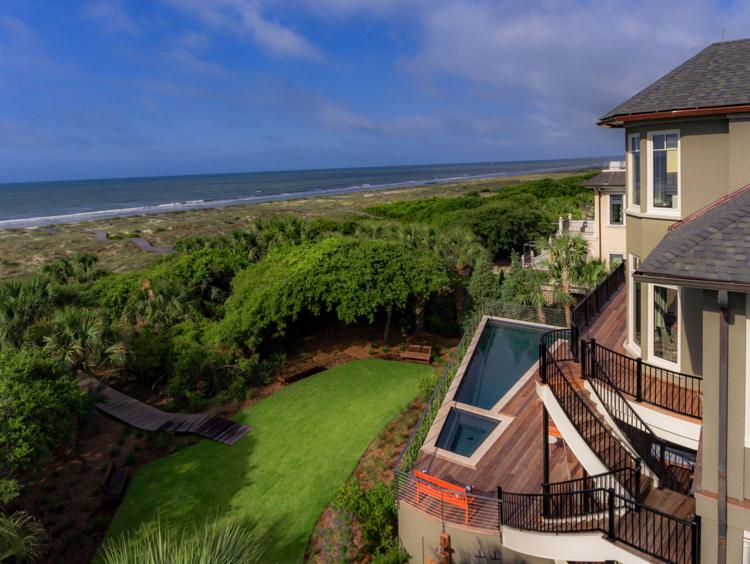 The pandemic affected their business initially – with markets coming to a standstill for about six weeks, according to Ellis. But it's picked up – significantly.
"Since mid-May, we have been busier than any time in the past," said Ellis. "With people not wanting to fly, summer camps canceled and people fleeing larger cities, Kiawah has become a safe haven for all."
June and July rentals for their company normally runs over 90 percent occupancy, but this year it was up over 20 percent in gross rental income due to higher occupancy. "In addition, our company's Kiawah Island closed real estate sales are up year to date by 79.8 percent," he said. "That number is going to increase as we have an unprecedented number of pending closings coming up."
Maraide Sullivan of Keller Williams Realty, certified in both luxury real estate, and in resort and second home properties, said that her sales have been brisk as well. Her recent listing at 71 Persimmon Court is 1.7 miles beyond the second gate on Kiawah Island, and within the quiet enclave of Marsh Island Woods. Near the Osprey Point Golf Course, biking and walking trails to the Marsh Island, it lists for $899,000 – a rare find for a home in this area for under a million.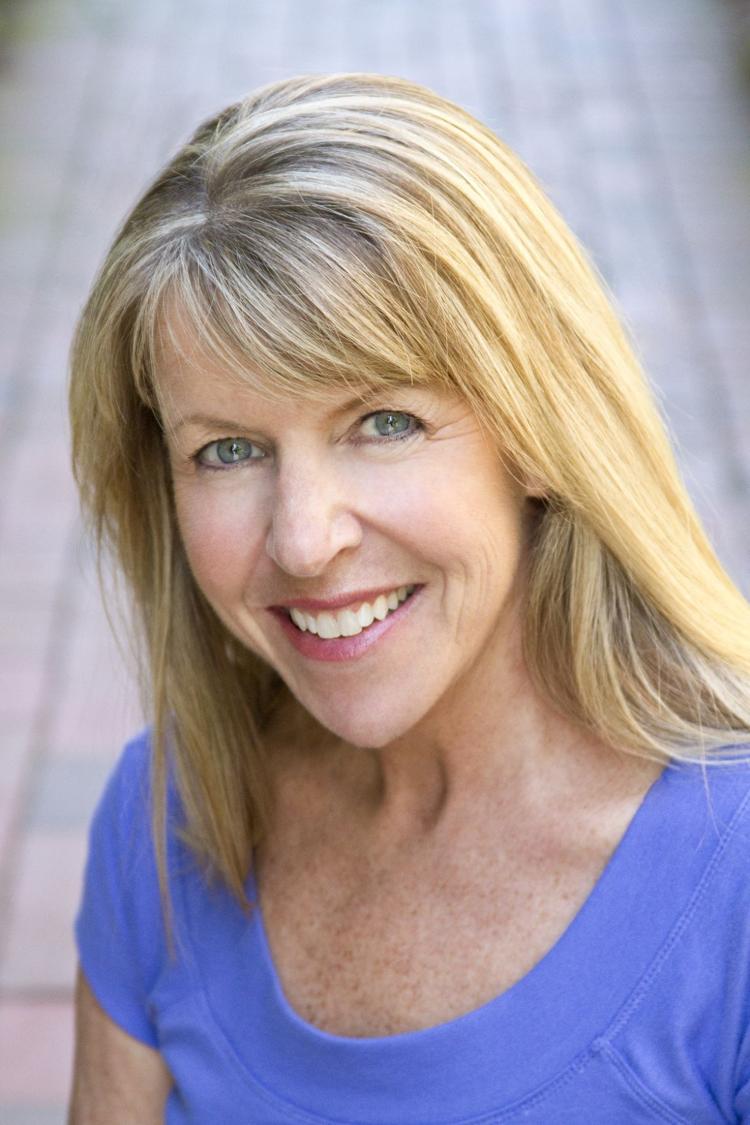 "Most residents have a story of when they first experienced Kiawah," said Sullivan. "It's a dream fulfilled to live on the island."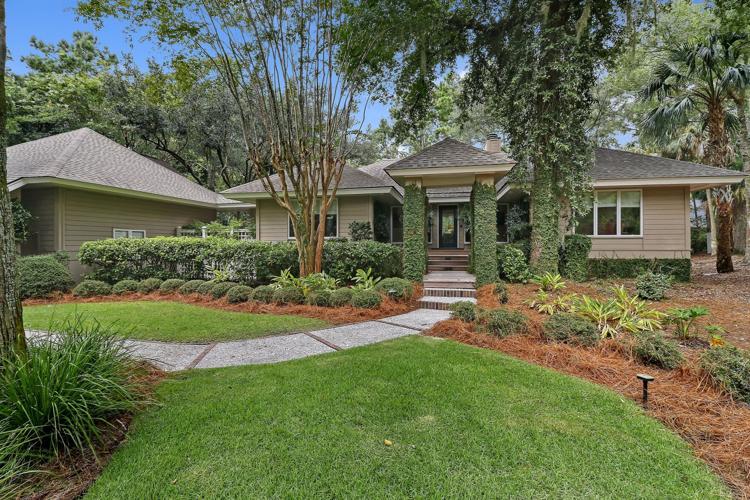 Sullivan has a special affinity for the island, especially its dedication to preservation. She received an award from the EPA for her role as lead negotiator for a premium waterfront land conservation acquisition in Massachusetts and understands the importance of pristine real estate such as Kiawah Island maintaining their natural beauty.
"The wildlife here (Kiawah Island) is amazing and includes bobcats, deer, beautiful birds, dolphins and more," she said. ""The natural beauty of the beaches, maritime forest, marshes and unbelievable sunrises and sunsets are just a few reasons why people love Kiawah. I am captivated by the changing colors throughout the day when I kayak on Kiawah River."
New neighborhoods, significant sales
"The global pandemic has made many people move up their purchase timeline," said Dan Whalen of Kiawah Island Real Estate (KIRE). "People come here seeking community and tranquility. For the first time in a while, inventory is the topic of conversation."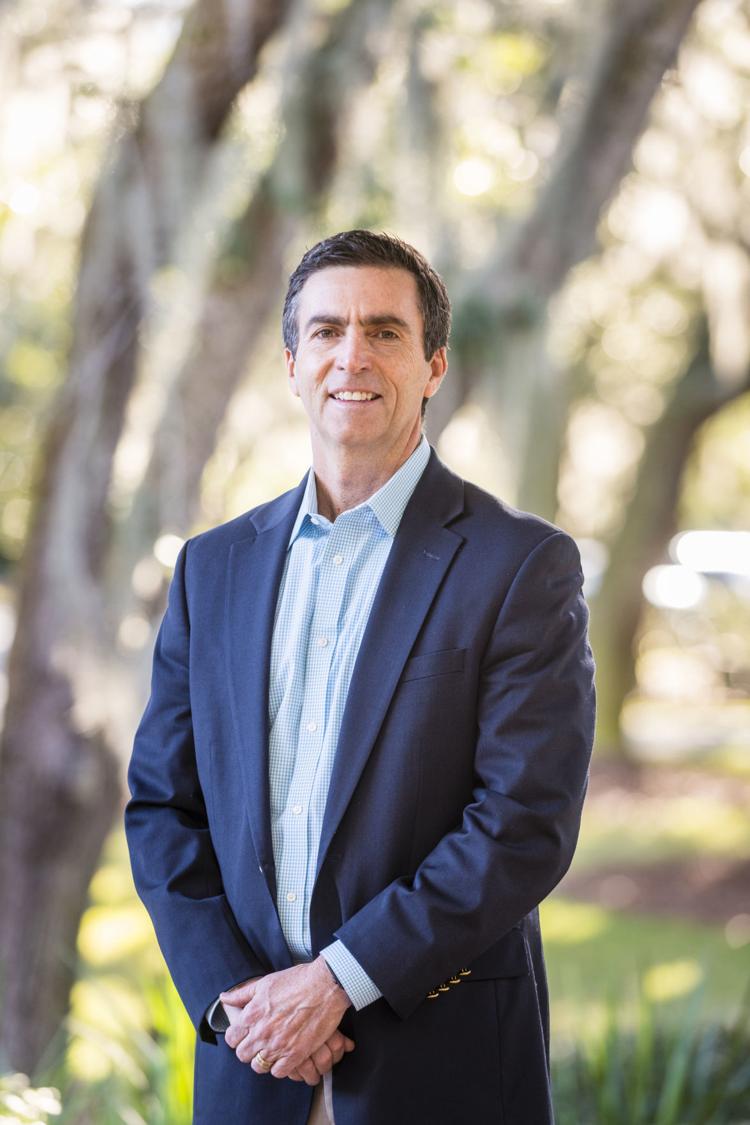 Whalen added that it's not that KIRE doesn't have enough homes to sell, but that their inventory has dropped about 40 percent over the past three months. "We typically sell 225-250 properties a year at KIRE. We've sold over 150 the last two months."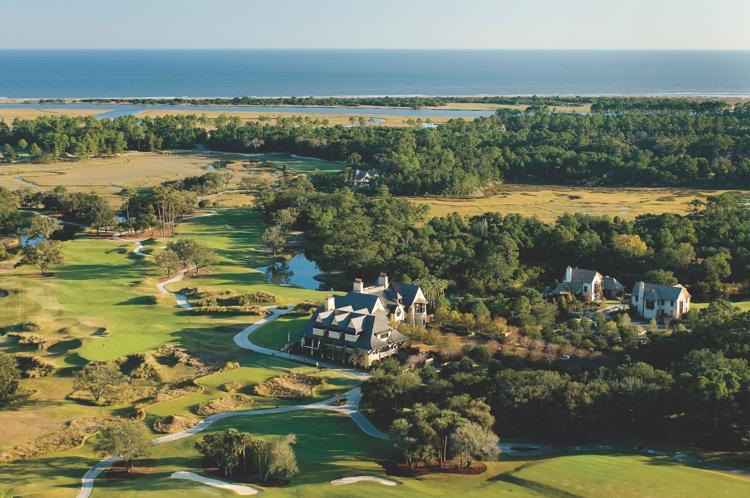 Sales have risen significantly according to KIRE's data, with a 400 percent increase (between May 1 and July 31) from the same time last year. Notable sales in July included two homesites for over $3 million.
"Our sales have been explosive," Whalen said. "In July alone, KIRE executed 88 contracts versus the same time last year when the company executed 12 contracts for July 2019. This represents an over 700 percent increase in sales year over year."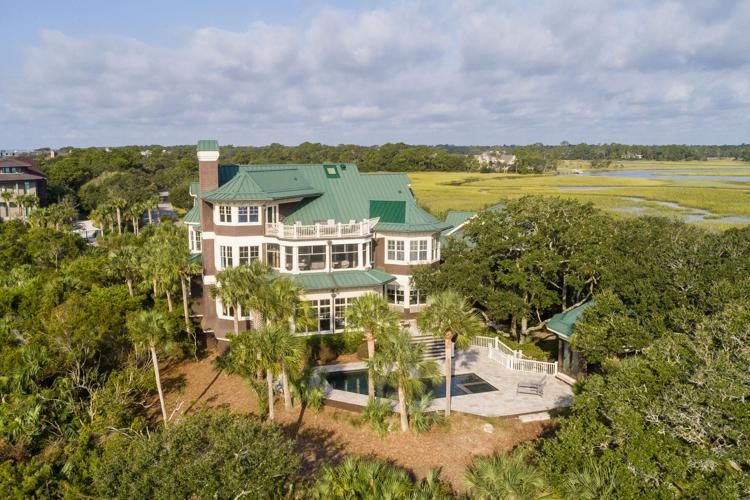 Whalen took over the reins as president of KIRE in 2019. Considering Kiawah Island one of the finest planned communities in the world, his impressive background in luxury real estate, development and commercial real estate in some of the country's most beautiful communities is a testament to just how special this area of Charleston County is to him and his family. They live on the island.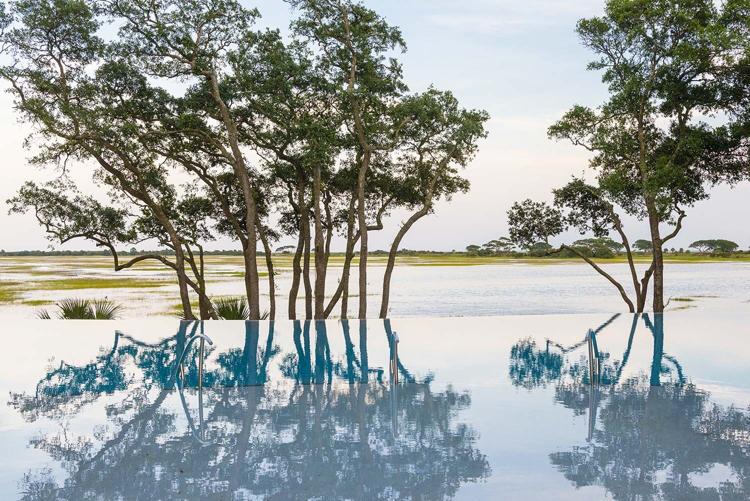 This summer, The Cottages at Marsh Walk will become a new addition to Kiawah Island. Seven homes at the entry point into the Ocean Park community, the cottages have easy access to Ocean Park's renowned Marsh House and mile-long ribbon park. Homes are just over 1,900 square feet and prices start at $1.7 million.
"Located across the street from the Pete and Alice Dye designed Ocean Course, ownership will offer a once in a lifetime chance to experience the 2021 PGA Championship from your front porch," said Whalen.
In September, KIRE will introduce Front Nine Lane. The homes are pre-designed and set along the island's most eastern tip and will be set up against the course's fairways, directly bordering the Ocean Course. The homes designed by the award-winning architectural team, Lake/Flato, take advantage of an innovative, modified horseshoe pattern – with each home sharing a green space. Prices begin at $3.3 million.
"What some people may not know is that downtown Charlestonians can purchase a homesite available with a Kiawah Island Club membership," Whalen added.
Homesites on Kiawah Island available with a Club membership begin at $250,000 and provide access to Kiawah Island Club's world-class amenities including golf, The Beach Club, Cassique Clubhouse and Voysey's restaurant and more.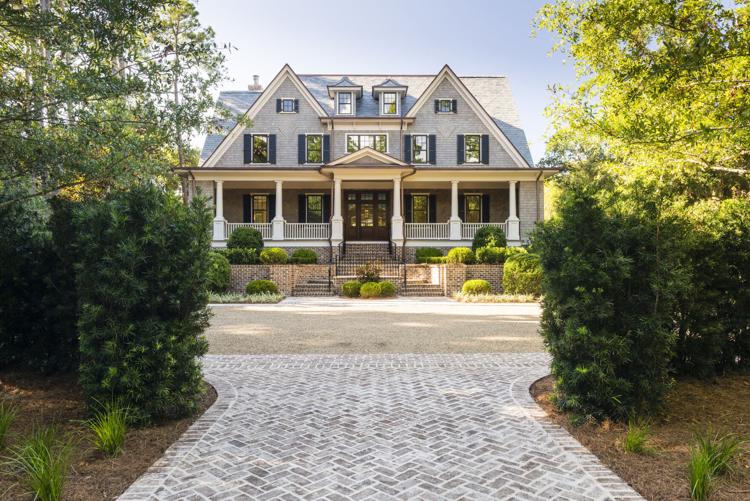 Kiawah's most enduring asset is its natural environment, Whalen said. "The Kiawah Island Club provides an opportunity for buyers to purchase a homesite which can be a tax-deductible donation back to the Island as permanent conservation land, a wonderful way to enjoy the Kiawah Island Club while helping to preserve and protect the open-space and natural beauty of the Island," he explained.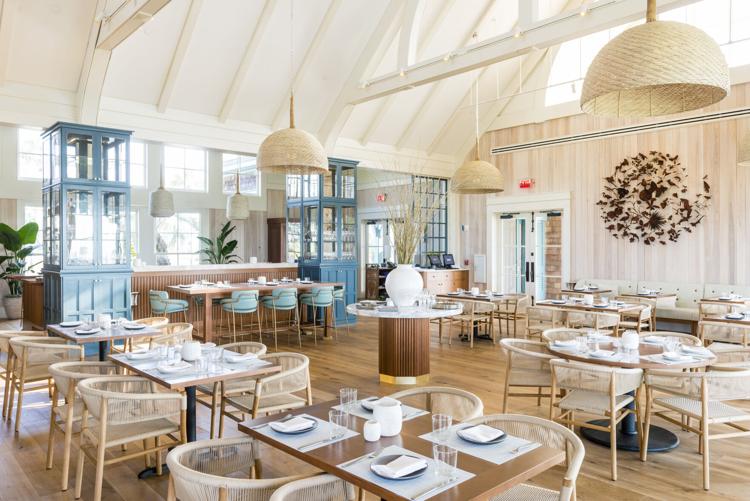 KIRE's listing at 101 Flyway Drive lists for $14.75 million and is a brand-new estate. The island's largest oceanfront property, it has direct access (by private boardwalk) to the beach. With over 3,800 square feet, four levels and the added bonus of a rooftop deck, the 360-degree views are just one of many special elements of the home. If rooftop views aren't quite enough, the heated infinity pool and spa rounds out the perfect oasis to unwind and enjoy the sea breezes.
Indigo Park brings conservation to a whole new level with its LEED-certified homes. Near the second gate within Kiawah's resort community, the River Course and Sasanqua Spa, the cottages are low-maintenance luxury. Lisa Berl of KIRE represents the listings within the community, including the home at 119 Halona Lane, the 2013 HGTV Dream Home. The three-bedroom home has 2,972 square feet, marsh views and a 600-square foot rear deck. It lists for $2.225 million.
"Indigo Park was a finalist for a 2018 Sustainable Business Award in the Community Champion Project class from the U.S. Building Council," said Berl. Homes in Indigo Park range from $1.8 to $3.16 million and are designed in harmony with the natural beauty that is Kiawah.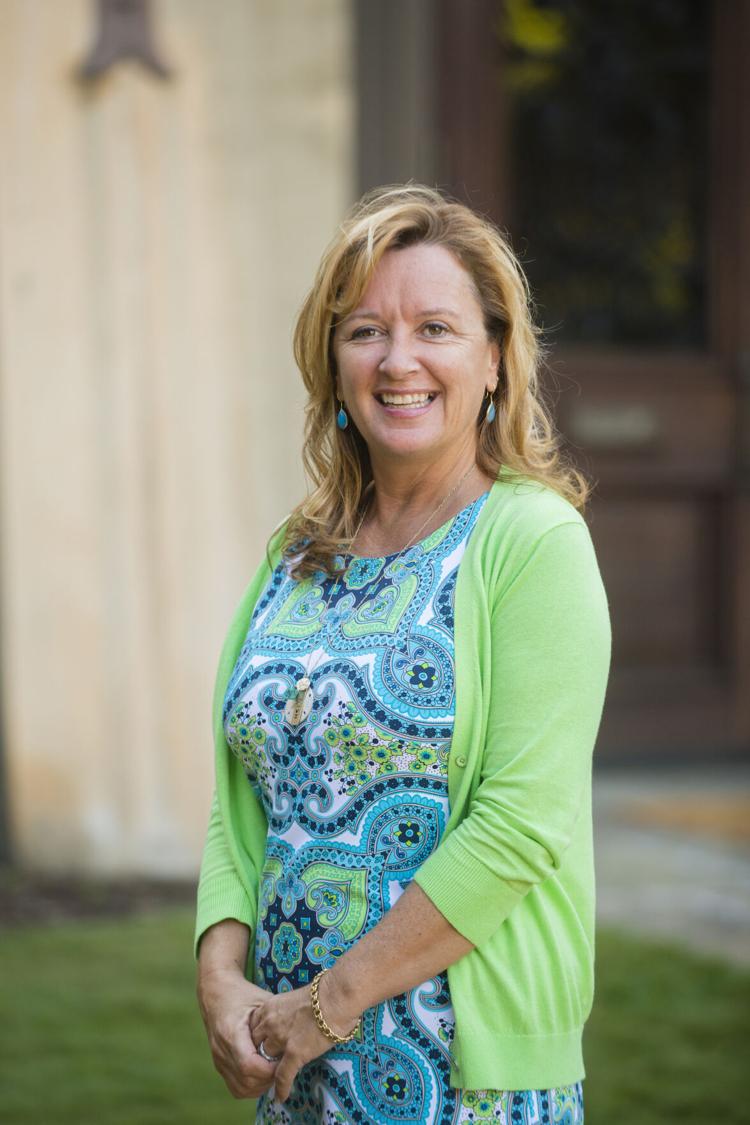 If an oceanfront penthouse villa is more your style, Olga Page, Realtor/Founder of Maison Real Estate lists one for $1.995 million at 5141 Sea Forest Drive. Page, who lives on nearby Johns Island is well-versed in the renovation process and has hands-on experience – restoring historic properties in downtown Charleston and Johns Island. An equestrienne and outdoor enthusiast, she understands the draw to settle on these sea islands.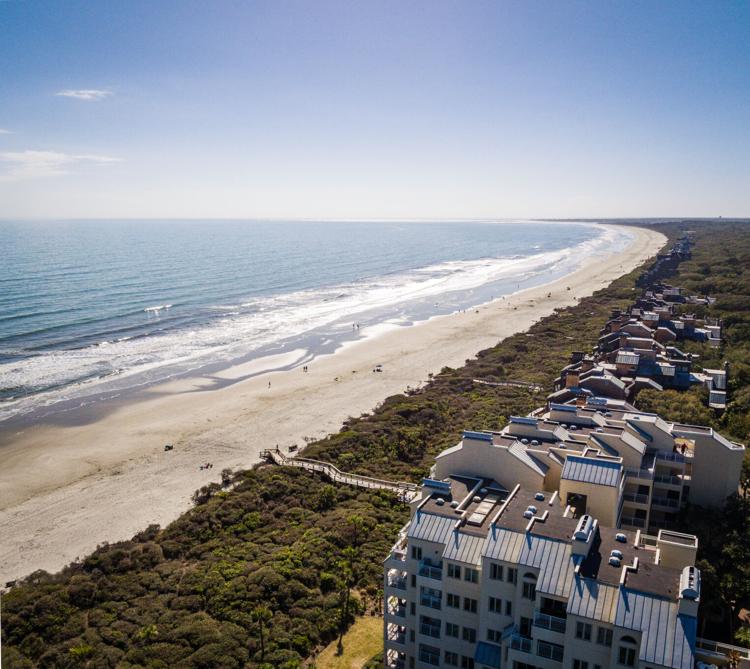 The three-bedroom home has been down-to-the studs renovated and has over 1,800 square feet. Located in Windswept, a community behind Kiawah's first gate and between the West and East beach, it's convenient to Night Park and several new amenities being developed by Kiawah Island Golf Resort. In the middle of a capital plan in excess of $100 million, most of that investment is taking place nearby. Its location is convenient to The Sanctuary, Kiawah's five start resort, Freshfields Village, Johns Island and is about 20 miles to the Charleston peninsula.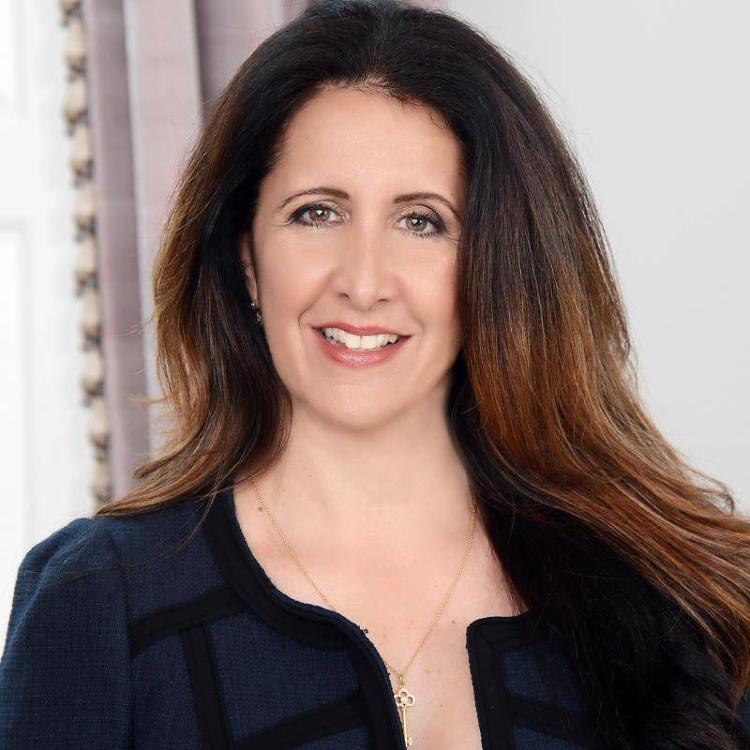 "The oceanfront balcony and expansive windows provide sweeping views of the beach and Atlantic Ocean," Page said. "This home has an impressive rental history and provides an owner with the ideal lock and leave qualities. Its gross rental income ranges from $100,000 to $130,000 annually."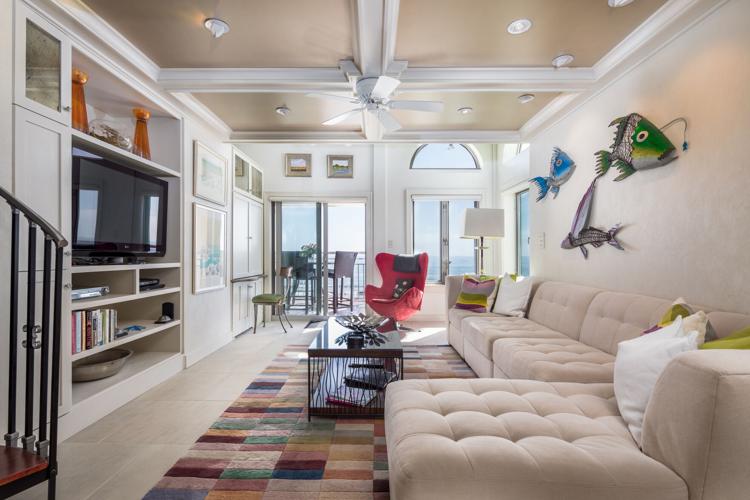 With the undergoing construction of Sea Islands Freestanding Emergency Department, the five-year partnership between Kiawah Partners – master developer of Kiawah Island, and MUSC Health, the facility will provide world-class medical care for the Sea Islands – Kiawah, Seabrook and Johns Island.
"People want a community, "Whalen said. "They want a sense of belonging. I do think more and more people who have been putting something like this on hold are now deciding this is the time."
Across the River
Across the river from Kiawah Island and minutes from Freshfields Village and the Bohicket Marina, is an intimate community of waterfront and semi-custom homes, villas and cottages that make up the Kiawah River neighborhood. With two-thousand acres and 20 miles of shoreline, the village is centered on traditional Lowcountry pastimes and sustainable lifestyles.
The Beach Company is the developer of the community. Construction began in November 2017. The Kiawah River's Builders Guild comprises an elite group of homebuilders who partnered with renowned architects and designers.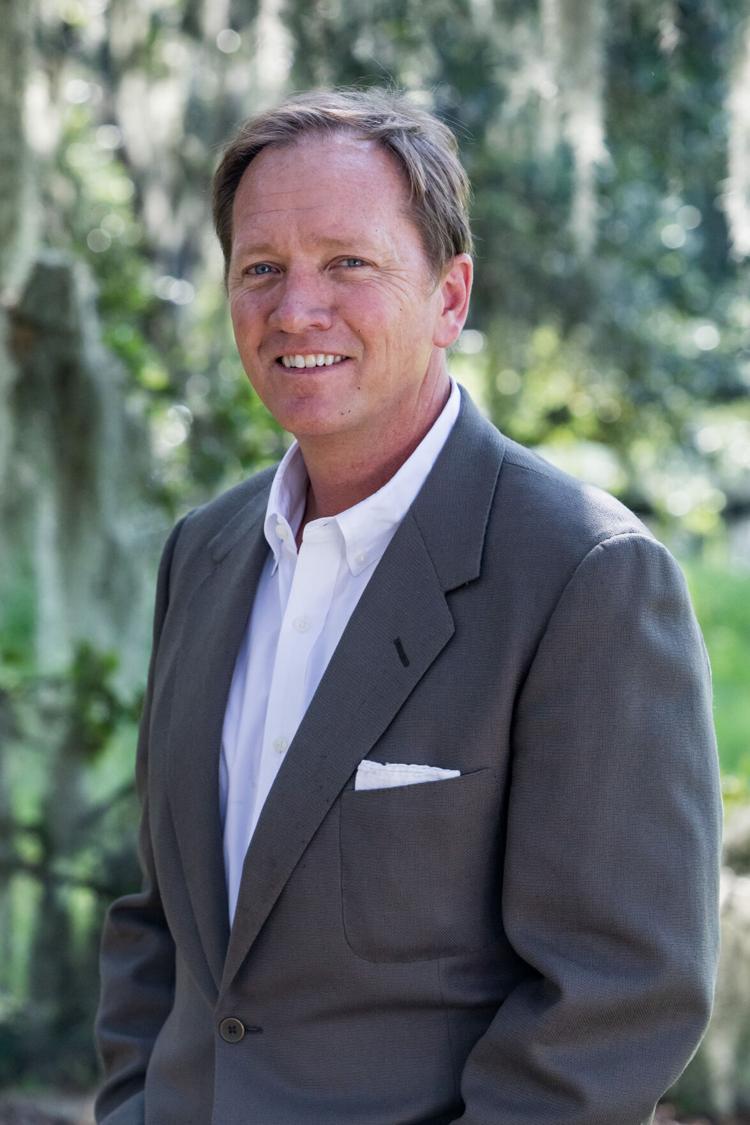 "Kiawah River is the Charleston region's first agrihood, or community -- blending working farms with sustainability initiatives," said Carter Redd, Managing Director of Kiawah River. "It features a family owned 100-acre working farm, a local pasture-raised cattle company, a goat dairy and actively maintained beehives. Residents also have access to Kiawah River's Community Supported Agriculture (CSA) program."
Redd and his family live here. "We live in a Butterfly Garden Cottage overlooking Kiawah River's Oak Park. Relaxation is a priority. We have two college-aged daughters so when all are home we cook together, have suppers on the porch and use the many shaded areas on the park. Coming from Florida and the Bahamas, we like to get wet, so launching kayaks is a daily reset for us. Best of all, are the wonderful new relationships with our neighbors."
The focus is on a neighborly-type ambiance, but Redd said it's the community's authenticity that sets it apart from others. "One of its working farms has been active since the 1700s and it's managed by a family of fourth-generation farmers. The CEO of the community is not a 'typical' CEO," he stated. "The land and wildlife are overseen by a Chief Environmental Officer – it's a blend of natural and planned amenities, with a commitment to conservation and a strong connection to nature."
Homes here begin at $650,000 and go up to $2 million. Homesites range from $200,000 to $750,000. Recent additions to the community include the "Spring House" a waterfront swim club that will serve as a gathering spot, junior Olympic pool, adult pool, full-service kitchen and shaded bar. Cabanas, children's activity spaces, an outdoor fireplace and a lower deck overlooking the Kiawah River are part of the plan, slated for completion in Summer 2021. The master planned community will include distinct neighborhoods connected by a network of trails. Planned, shared amenities, including community gardens, a lodge, guest cabins and adventures services, all have green building practices, conservation and sustainability as a guiding principle.
"The community will feature a river-focused Outfitter Shop, sports park, roadside farm stand, chapel and nature center," Redd revealed. "There will be several launch points for fishing and exploring the river and waterways."
Though the community has both full and part-time residents, don't expect Kiawah River to experience "high-season stress." Despite the popularity of Charleston's sea islands over the last decade, there are a number of considerations that limit excessive growth on Johns Island, Redd said.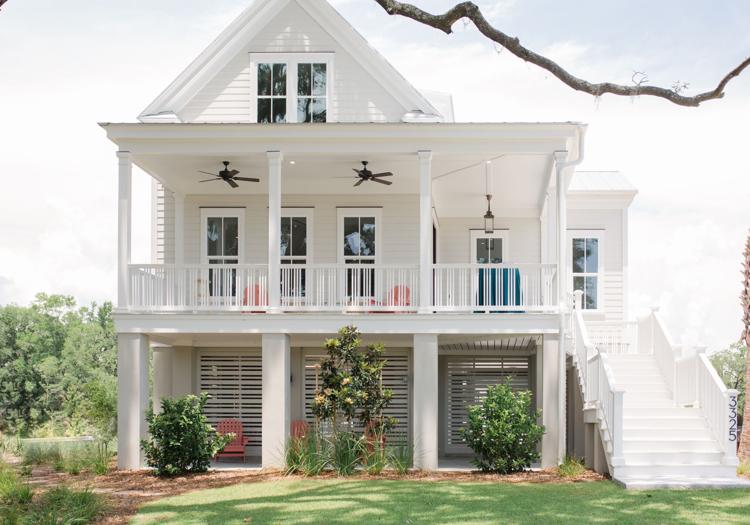 "The community experienced an influx of buyers from high-density cities from across the country in early spring," said Redd. "Though Kiawah Island's population swells with transient renters during holiday weekends, we expect Kiawah River to be predominately more full-time residents. Everyone here enjoys a sea island lifestyle and outdoor pursuits."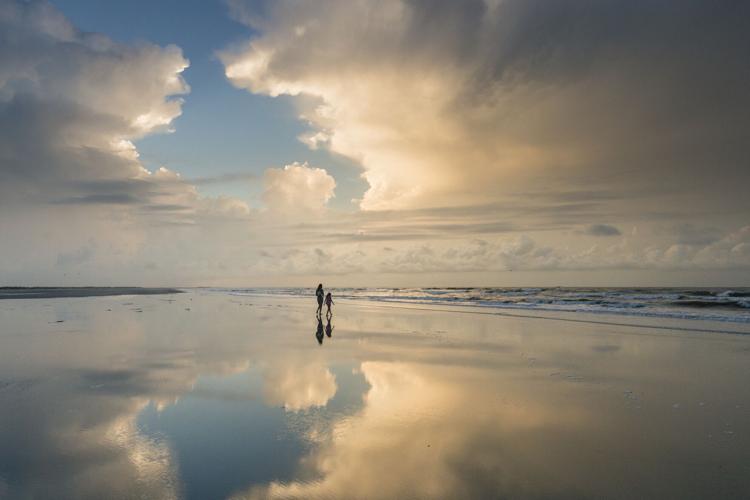 ***
Fast facts about Kiawah Island
· Kiawah Island is approximately 10,000 acres, 10 miles long (with 10 miles of beach) and 1.5 miles wide at its widest point.
· Kiawah Island boasts has over 30 miles of paved bike trails,
· Kiawah Island was home to the 1991 Ryder Cup on the Ocean Course and became known as "War on the Shore" due to the fierce competition, gamesmanship and general over exuberance of the U.S. team and their fans.
· The 2012 PGA Championship was held on the island, the upcoming 2021 PGA Championship and 2023 USGA U.S. Amateur Four-Ball Championship will be on Kiawah. The island has seven elite courses.
· The Ocean Course served as locations for many of the golf scenes in the movie, "The Legend of Bagger Vance."
· Kiawah Island is covered by a centuries-old maritime forest filled with palmettos, magnolias, and live oaks. It is home to 20 species of mammals, 250 plus species of birds and 40 species of reptiles and 1,000 plus invertebrates.
· Kiawah Island has been featured in Travel + Leisure, Southern Living, Luxe Recess, The Robb Report, Mansion Global, Conde Nast, Town and Country and Better Homes and Gardens.
Source: Kiawah Island Real Estate
***
Online
To view more photos, visit www.postandcourier.com/real_estate.
***
Contact Brigitte Surette at bsurette@postandcourier.com.