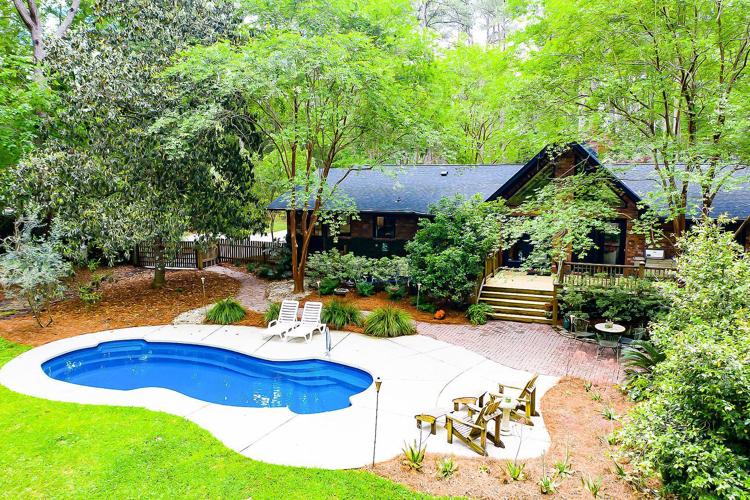 We've heard the term downsizing, which typically refers to just that -- going down from a larger home to a smaller one. Typically, empty nesters or retirees choose to do this as their lifestyle changes. But this trend is changing as well. The more apt term is "right-sizing."
Right-sizing is all about finding a home that accommodates a lifestyle. A single person who wants a 2,000 square foot home because she or he wants to entertain and have a home office. A newly married couple may "right size" in order to have more room because they're planning a family. Multi-generational homes – ones that have space for adult children or older parents.
Other variables such as budget, whether one wishes to live in a walkable, amenity-rich community or have wide open spaces all fit into the equation.
Right-sizing isn't about giving anything up – it's about gaining more.
According to the National Association of Realtors (NAR), home size over the decades has fluctuated.
• In 1981, median square footage was 1,700 and in 1985, that dipped to 1,650 square feet.
• The size went up to 1,793 square feet in 1987 and a huge jump to 2,000 square feet was realized in 1993.
• The majority of homes during the 2000s held steady between 1,920 and 1,940 square feet, then fell to 1,850 in 2010.
A better lifestyle
"My definition of right-sizing would be making a choice for a better lifestyle," said Ryan Wilks of Carolina One Real Estate. "It doesn't necessarily mean downsizing – it means sizing a house to fit a lifestyle by size and location. A right-sized home makes the most use of its space for a buyer's wants and needs."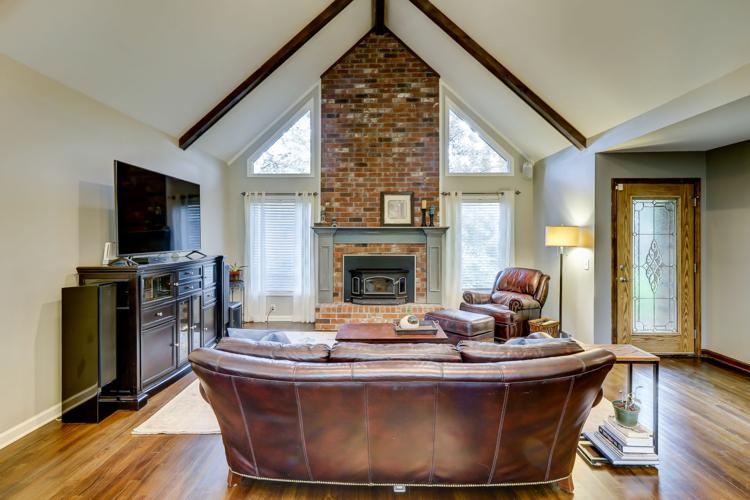 Wilks' listing at 304 Huntington Road in Summerville is a unique, four-bedroom, three bath home with 2,283 square feet. It sits on one and half acres and has a carriage house with boat storage. The completely renovated, one-level home has a brick exterior, was built in 1979 and is move in ready. Located within the Sweetbriar neighborhood, it's within walking distance from several schools including Pinewood Prep. Special features include a large soaking tub and separate glassed shower in the master bathroom, a large screened-in porch and a saltwater in-ground pool. The backyard is secluded and backs up to a wooded area.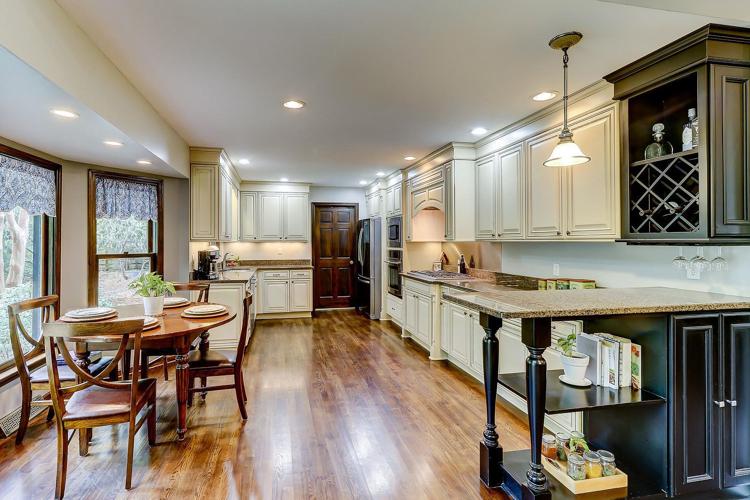 "This home makes efficient use of the space and the vaulted living space allows for many uses including dining and entertaining but it's not limited to those activities either," Wilks said. "It's the right size for a family that wants to live on one floor and have access to nature while still being very close to town."
Millenials still represent the largest share of home buyers and many want vintage-type dwellings with renovated open spaces. The trend for these buyers now is a suburban atmosphere with close proximity to a town or city.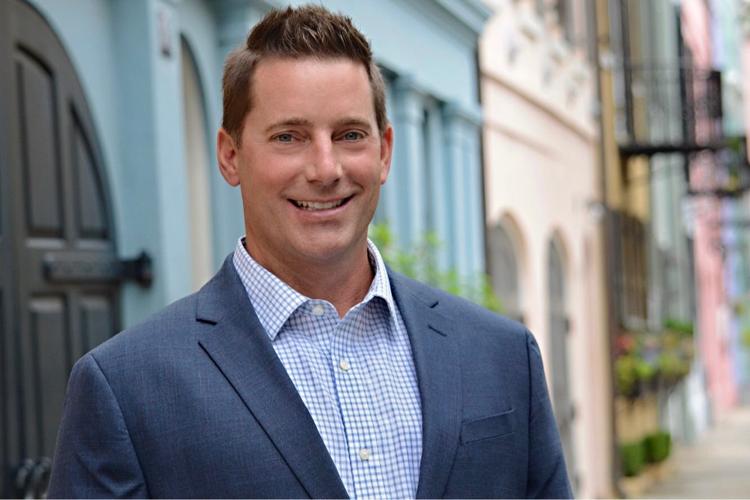 "Young families want to be close to friends, and a neighborhood or an area is most important – they're willing to pay a premium for this kind of location. Millennials seem to have an emphasis on being close to their lifestyle choices – from beaches to dog parks to nightlife and everything in between," he said.
Island vibes
Seabrook Island is the right choice for many buyers. Visitors fall in love with the island vibe here and some vacation annually.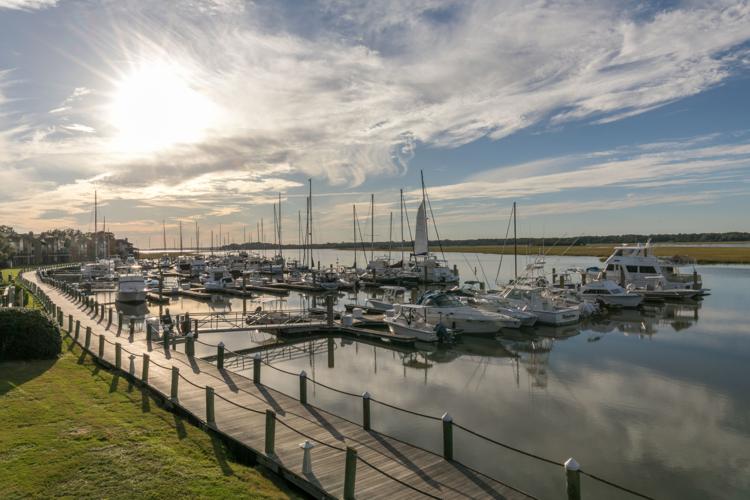 "Demographics for visitors to Seabrook are showing a large number from North Carolina, South Carolina, Ohio, Georgia, Tennessee and Pennsylvania," said Marjorie Simmons Stephenson of Seabrook Island Real Estate (SIRE). "It's 2,200 acres of the 'best of life' among the most peaceful setting. It has a nationally recognized members-only Club that overlooks the Atlantic Ocean, multiple dining options, two award-winning golf courses, a full-service equestrian center and more. Despite its private island paradise ambiance, it's close to Charleston."
Stephenson said several of her clients who are looking for that right size home want to reduce upkeep, while others seek a larger home to accommodate family. Stephenson lives on Seabrook Island and said the island is a "more residential setting" than its close neighbor, Kiawah Island.
She lists a condo at 1929 Marsh Oak Lane for $285,500, a one-level living single home at 2430 Andell Way for $609,000 and a 2,036 square foot two-level home with marsh views for $749,000 at 1133 Turtle Watch Lane.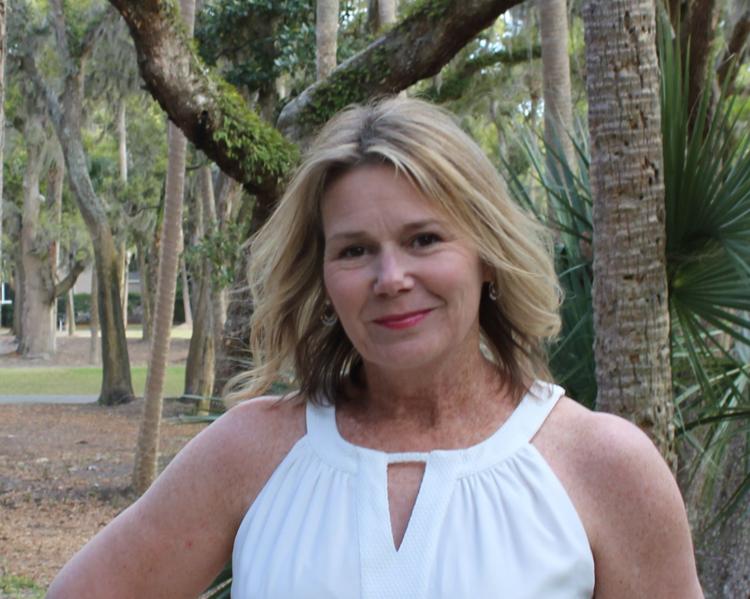 "Our decision to purchase on Seabrook was the fact we had a child at home and one in college," she revealed. "Our primary reason was to 'right-size' into a home that would accommodate that lifestyle with the flexibility to convert other spaces for other uses as our circumstances changed. Amenities and social activities were important to us. Many of our social circle here are still working and selected homes based on that same criteria."
Some buyers sell smaller homes to buy larger ones to accommodate family upon retirement, while others want a second-home getaway.
"There are buyers who want a large custom-built home as a retirement home," she said. "They can place it on a rental program for a few months of the year until they're ready to make Seabrook their permanent home. Villas allow buyers to experience the island and make it their retreat until they make Seabrook home, while other buyers seek out this type of home for their primary residence. Other buyers live closer in such as Mount Pleasant and want to have a family getaway near the beach."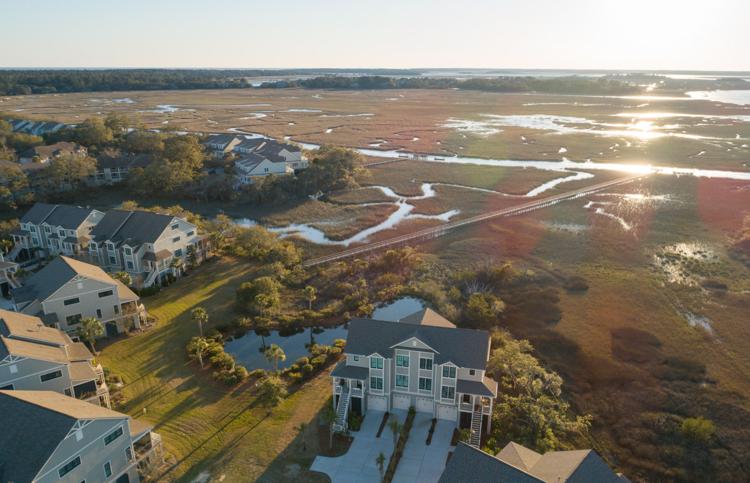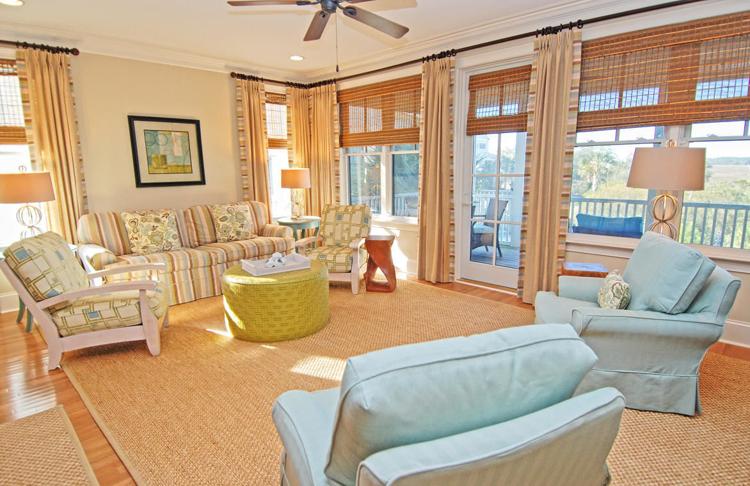 Seabrook Island has lots for $40,000, beach villa shares (a home for four weeks per year) for as low as $49,000 and beach villas for sale ranging from $200,000s and up. Single family homes can range from the $400,000s up to over $3 million.
"Buyers who find their right-sized home on Seabrook appreciate the pleasures of a slower pace of life," Stephenson said. The average square footage of all purchases on Seabrook in the past 12 months is 2,080. This includes one-bedroom villas and up to 5,700 square foot homes. Detached single homes average 2,776 square feet."
The right time for the right home
"As a single person right out of school, an apartment with roommates worked for me," Franne Schwarb of Coldwell Banker Realty said. "When I married and we had children, that of course changed and a single-family home was a better fit. When the children left, a smaller home with a smaller yard was the best. Right-sizing is about the right house, condo or even an apartment that suits your needs. I see the same thing with my clients."
Schwarb, who has been a Realtor for over 25 years and is licensed in both South and North Carolina said that having a low-maintenance home is a must-have at most any stage of life.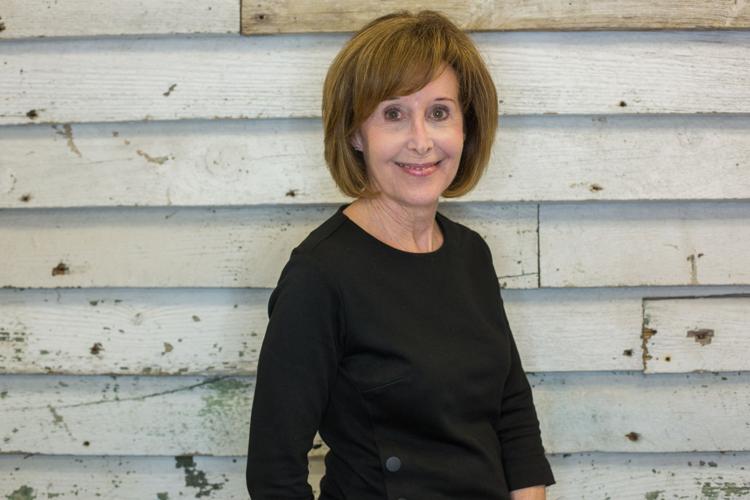 "A young couple just starting out may not want to worry about painting a home," Schwarb. The same is true for an older couple who may want a lock and leave home. Many of today's builders are taking low maintenance into consideration and that's a big plus."
Real estate needs evolve as family dynamics change. "I have worked with newly blended families and they need space for various age groups," she said. "Today's family may want a media room or yard that can accommodate an outdoor kitchen and pool. That too is right-sizing."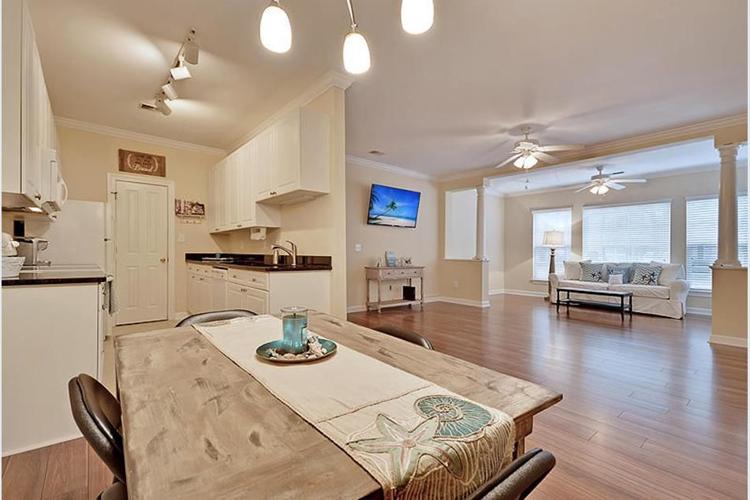 Schwarb lists a condo in Dunes West at 1743 Wyngate Circle in the Ellington Woods neighborhood. The three-bedroom, two bath dwelling is on the first floor. "It's light-filled, off street parking is right outside the door and a lovely pond is in the rear. It's close to Dunes West's amenity center with memberships available to tennis, pool, exercise classes and much more. You can ride your bike to grocery stores and restaurants."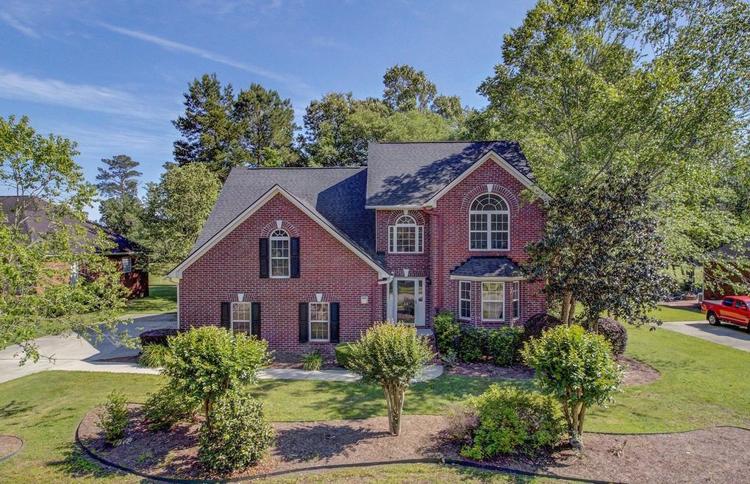 At the other end of the spectrum is a listing in Awendaw at 1929 Ronlin Farm Road Schwarb lists for $1.2 million with over 3,600 square feet which sits on over four acres and has views of the Wando River. Her listing in Goose Creek is somewhere in the middle at about 3,100 square feet and listed for $430,000 at 106 Thames Drive and is located in the prestigious Crowfield Plantation neighborhood.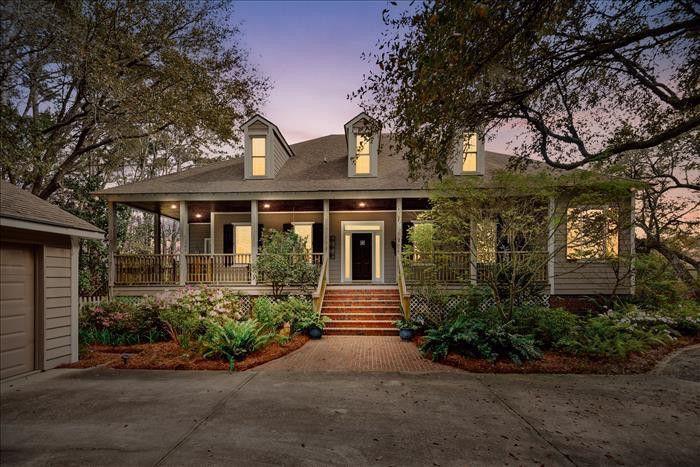 "The needs of a buyer take time and finding the right home is part of my job," Schwarb said. "The process can't be rushed and it's a team sport – an agent and their client work together to find just the right home at the right size for their lifestyle." 
The Lowcountry residential real market has limitless options for buyers and from what I'm hearing from realtors – business is good and they are very busy finding buyers their "just right" home to settle into.
***
Contact Brigitte Surette at bsurette@postandcourier.com.