It appears a onetime Charleston economist who swindled hundreds of investors out of millions of dollars won't get another day in court — unless a federal judge has a change of heart.
The self-described "Economan" Al Parish filed a lawsuit from behind bars about 18 months ago seeking to have his 24-year-plus prison sentence vacated and reconsidered. He alleged judicial misconduct during his high-profile prosecution.
Parish was a well-known business professor at Charleston Southern University until he was charged 12 years ago as the kingpin of a $66 million investment scam that claimed nearly 600 victims.
He ended up pleading guilty to two counts of mail fraud. In July 2007, two months after the scheme fell apart, many of the assets he had invested in were sold at a North Charleston auction. It featured a hodgepodge of merchandise that included vintage guitars, antique pens and garden gnomes.
Among the buyers at the two-day sale was U.S. District Court Judge David Norton, who sentenced Parish to his long stint in North Carolina's Butner Federal Correctional Institution the following year. Norton snapped up a pair of cuff links.
Parish said in a court filing that he didn't learn that fact until 2016 when he read about it online. He fired off a complaint to the Fourth Circuit Court of Appeals, saying Norton's "appearance of impropriety" was a "clear-cut violation of the code of conduct" for federal judges.
The Richmond, Va., court said the purchase "did create an appearance of impropriety" but found it to be an "inadvertent" violation and dismissed the matter.
Representing himself, Parish then filed a lawsuit in Charleston in late 2017. It was assigned to Judge Richard Gergel, who works alongside Norton.
Gergel notified Parish earlier this year that the rule of law the ex-economist was basing his case on "does not provide relief from judgment in a criminal action," and that the court planned to recharacterize his complaint. Parish was given until April 15 to make the necessary adjustments.
He didn't respond by the deadline. Gergel dismissed the lawsuit the next day.
The case isn't necessarily closed shut. Earlier this month, Parish filed a request asking Gergel to reconsider his decision. The court had not responded as of Friday.
InterTech stocks up
The investment arm of The InterTech Group wasted little time in adding to its stake in a Canadian maker of gauges and other industrial instruments.
A trust formed by the family-owned North Charleston conglomerate settled a proxy dispute at Titan Logix Corp. in 2016 partly by agreeing not to raise its ownership beyond the 30% mark for three years. The standstill deal lapsed this month, and InterTech announced last week that it shelled out the equivalent of $1.15 million to buy more stock in a single-block purchase "for investment purposes."
The Jenkins Avenue company now controls about 10 million shares of Edmonton, Alberta-based Titan Logix, or a hair above 35%, according to a statement it released last week. They're valued at $4 million.
"The trust will continue to review the performance of and prospects for this investment and investment alternatives," according to the statement. "As part of the ongoing review ... the trust may explore from time to time a variety of alternatives, including the acquisition ... or the disposition of securities of Titan in the open market or in privately negotiated transactions. The trust may also explore other alternatives .... including but not limited to an extraordinary corporate transaction involving Titan, changes in the present board of directors or management of Titan, or changes in Titan's business or corporate structure."
Founded in 1979 and listed on the TSX Venture Exchange, Titan Logix develops and manufactures gauges, meters and other measuring instruments for industries that deal in fluids, including oil companies, waste collectors and chemical makers. It announced a management change last year as part of a plan to diversify into the software-as-a-service industry and become a provider of "business control solutions."
Owned by the Zucker family and a longtime investor in Canadian business, InterTech first publicly disclosed its investment in Titan Logix in 2015. At that time, it owned 13% of the shares.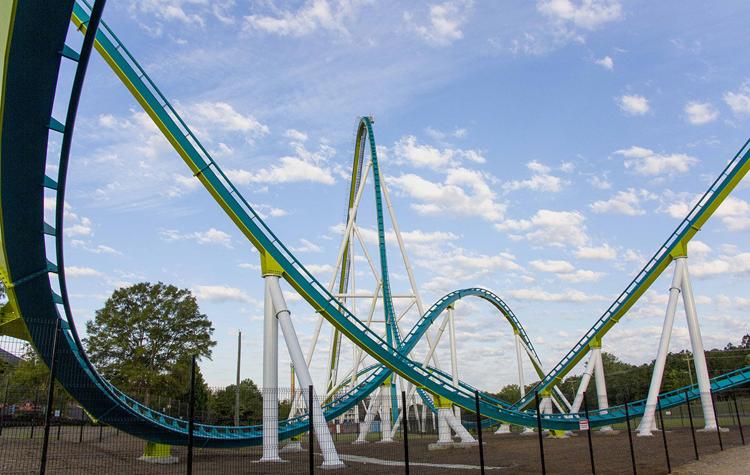 Cheap thrills
A pair of South Carolina amusement parks are riding high in a new ranking
So says HomeToGo, a vacation rental booking website that released its annual "Theme Park Price Index" last week. It said its "vertical deep dive" into 50 attractions in 29 states is based on several expense factors, such as admission, parking and food. The findings also include the accommodations rate for a group of four at properties listed on the Berlin-based company's website between April 6 and June 22.
Coming at No. 6 on the affordability meter was the long-running Family Kingdom Amusement Park on Ocean Boulevard in Myrtle Beach, with a total cost index of about $98.
The larger and better-known Carowinds near Fort Mill was next in line. It was ranked No. 7 at $103. HomeToGo also pointed out that the 400-acre S.C.-N.C.-border-straddling fun park's intimidating 325-foot-tall roller coaster Fury 325 has won Amusement Today's "Golden Ticket Award" every year since 2016.
The study found that theme park enthusiasts could get their cheapest thrills at Frontier City in Oklahoma, with a daily cost index of $79.
Universal Studios Hollywood in southern California was at the priciest end of the spectrum, at $290.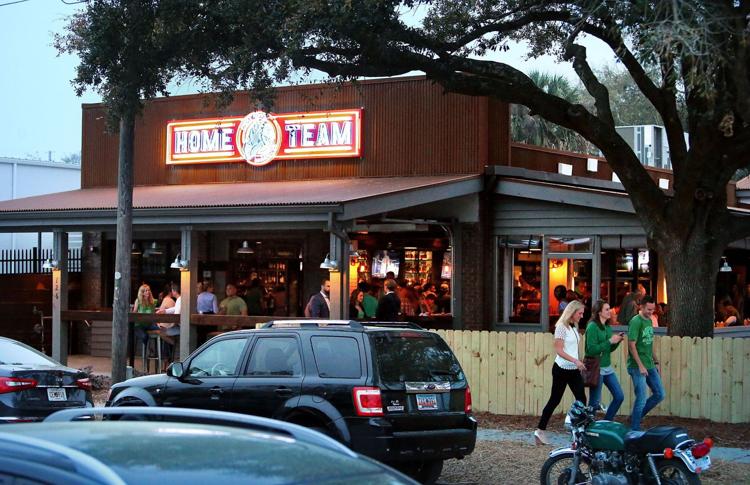 Capital-city Q
Columbia residents can get a taste of Charleston on Monday.
Lowcountry-based Home Team BBQ is bringing its slow-cooked meats and other culinary offerings to Five Points, namely the former Harper's building at 700 Harden St. with the nostalgic Blue Sky mural painted on the exterior. In addition to offerings such as barbecue, burgers, nachos, salads and smoked chicken wings, diners will find an 8-foot by 9-foot mural of Barnwell native and "Godfather of Soul" James Brown, who died in 2006.
The restaurant opens at 11 a.m. and will offer brunch, lunch, dinner and late-night items every day through 2 a.m.
Founded and operated by pitmaster Aaron Siegel and executive chef Taylor Garrigan, Home Team has opened four locations in the Charleston area and another in Aspen, Colo.