The proposed International African American Museum took a seven-figure leap forward Wednesday with a $1 million pledge from Johnson Controls, a diversified global conglomerate based in Wisconsin.
The Milwaukee-based company took an interest in the Charleston-waterfront museum in part because of its commitment to diversity and inclusion,  according to a statement.
Johnson Controls' investment will be part of the museum's Center for Family History, a leading genealogy archive that will leverage databases and DNA testing to help individuals identify their ancestors, countries of origin and even living relatives.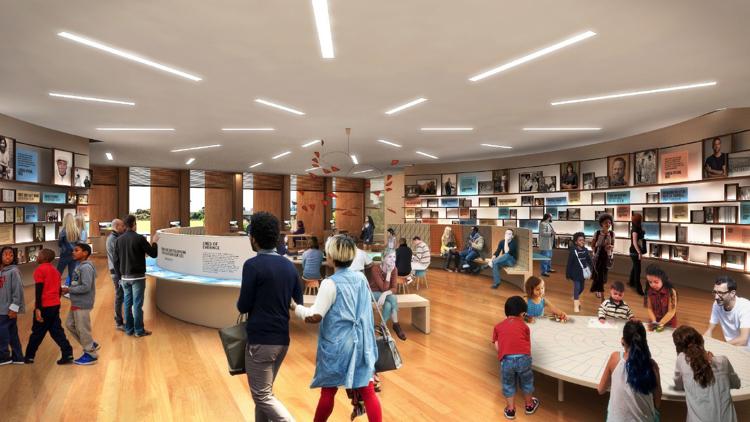 "The Johnson Controls team lives and works in a global community, and for that reason, diversity and inclusion are of paramount importance to us," said Grady Crosby, chief diversity officer and president of the Johnson Controls Foundation.
Johnson Controls serves some of South Carolina's best-known institutions, including the University of South Carolina, Clemson University and the Medical University of South Carolina.
"We strive to embrace the true value of diversity and inclusion, and we know that it is imperative that we make a concerted effort to understand diverse perspectives," Crosby said. "The IAAM will elevate under-told stories that are vital to the broader American narrative, and we look forward to seeing the institution come to life."
Former Charleston Mayor Joe Riley, who is a museum board member, said the support of a company based more than 1,000 miles away is indicative of the national and international nature of the museum. 
The $75 million waterfront project is expected to open along Concord Street in 2020 beside the city's Maritime Center, at the site where the majority of enslaved Africans entered America.
The company's gift leaves about $3 million more to be raised, according to a museum spokeswoman.