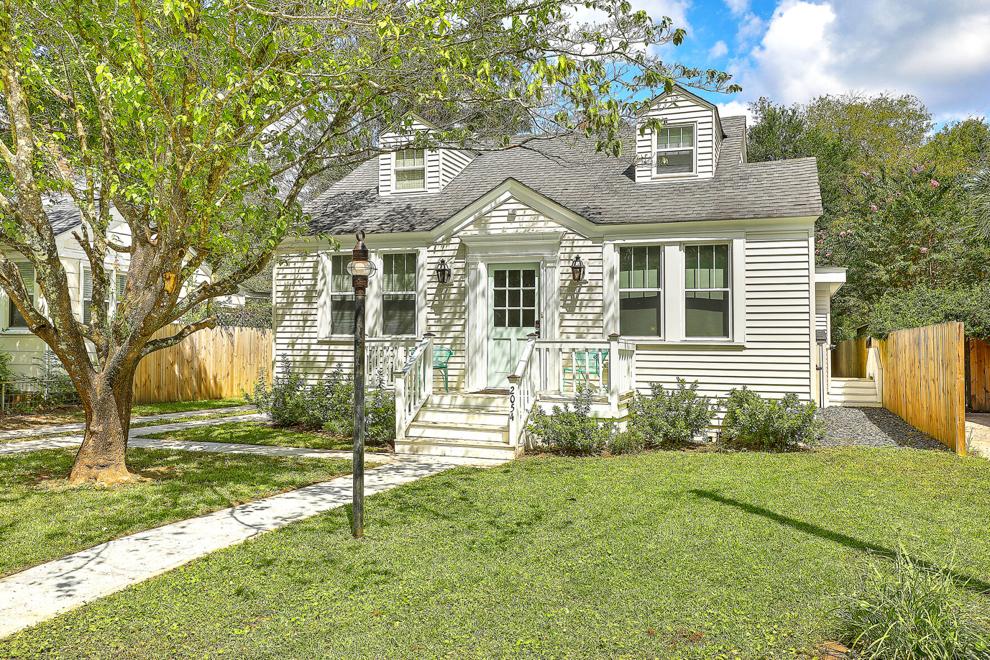 James Island and the Town of James Island have grown at a rapid pace, so much so that finding new construction homes – and space in which to build – is difficult. The Town of James Island, incorporated in the 1990s, has approximately 12,000 residents and nearly 35,000 people live on the large, triangular-shaped sea island, according to Census Bureau statistics.
The Ashley River separates James Island from downtown Charleston and Wappoo Creek and the Wappoo Cut separates it from the mainland. The Stono River divides James Island from Johns Island.
As with most communities in the Tri-County region, inventory is low, demand is high, and home sales are very good. The island where the incorporated Town of James Island is located is about 35 square miles. Its proximity to downtown Charleston makes it very a desirable place to live for commuters. A 15-minute drive along Hwy 171 takes you to Folly Beach.
A long lineage makes up the original James Islanders – the Stono Indians and settlers from the north inhabited it in the late 1600s. According to a 2016 article by historian Gretchen Stringer, half-acre lots were parceled out to settlers. Land, as it is now, was in high demand and prices rose sharply in the late 1800s due to the high price of cotton. Being close to Charleston made it even more attractive to wealthy land owners. It was the most valuable sea island during the mid-nineteenth century, according to historical data.
James Island remained predominately rural farmland into the twentieth century, but progression – construction of bridges and the rise of the auto – brought an influx of people who wanted to live in this type of landscape with city convenience nearby.
The 1950s brought a surge of development with 20 subdivisions springing up. Many of them remain, along with the charm of that era and James Island's diverse architecture – mid-century, cottages, ranchers and new builds – make the sea island's "personality" a vibrant and versatile one.
A 2008 preservation study, "Diversity of Place, by the Preservation Society of Charleston, found that its rapid growth has been challenging: ". . .preservation of open space and other planning efforts are complicated by the patchwork of governments that oversee James Island." James Island's residents share a common conviction to preserve the history of the island and its natural resources and green spaces.
Inventory challenges
Jay Costa of Carolina One Real Estate said that locating newer construction with specific needs is proving to be a challenge on James Island.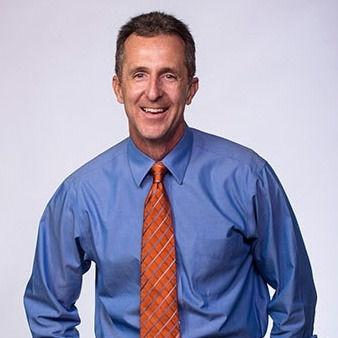 "In today's market newer construction with a master bedroom down is a challenge," he said. "Inventory is low and a number of sellers have received letters from agents with buyers or from buyers with a desire to purchase in a specific neighborhood where inventory is low or there is no inventory."
Costa said that some of these letters "can be sincere," but he encourages anyone receiving this kind of correspondence from an interested buyer or agent contact their own realtor. His sale of a newer home in Seaside Plantation earlier this year had a double master downstairs and upstairs, so it wasn't on the market for long.
"Seaside Plantation is in a very desirable location," he said. "Currently, there are only three active properties, four under contract and in the past 12 months, 47 have closed. Prices range from $311,500 to $1.6 million plus. This is a popular community with its own boat landing and dock."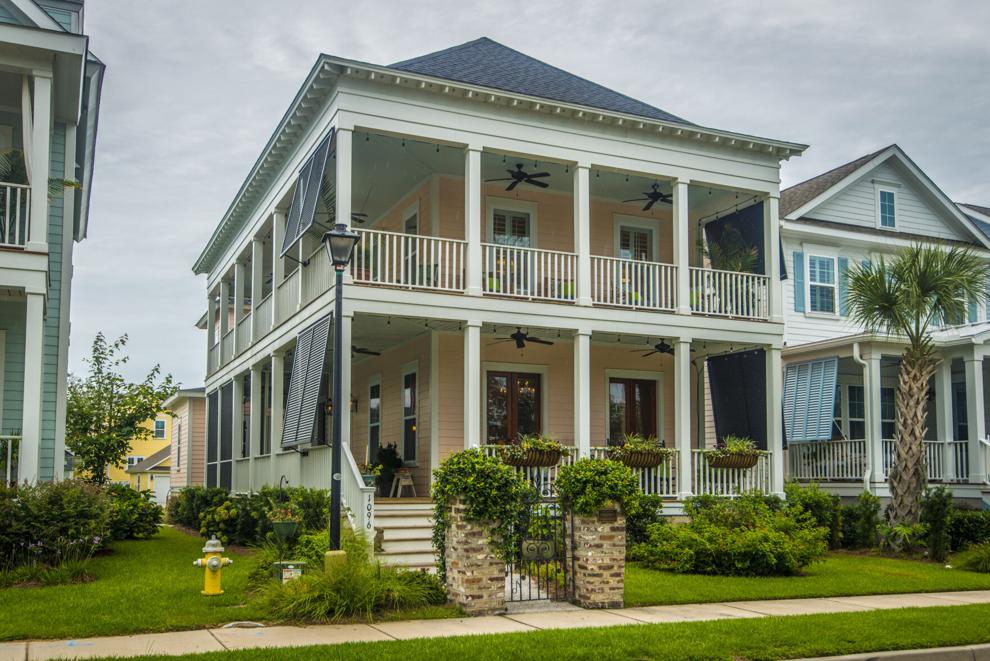 The only new construction happening in Seaside Plantation is in the Estate section where there are a few vacant lots, ranging from $190-$250,000 Costa said.
Costa grew up on James Island and understands the lure. "There are numerous creeks that run throughout the island and several established neighborhoods that appeal to buyers."
Highly sought-after neighborhoods such as Harborwoods near James Island Charter High School and Stiles Point Elementary were built in the 1980s. "Most have some level of renovation and are beautiful," Costa said. "Prices here range from $312,000 to $559,000. Currently, two are pending and three have closed in the last 12 months."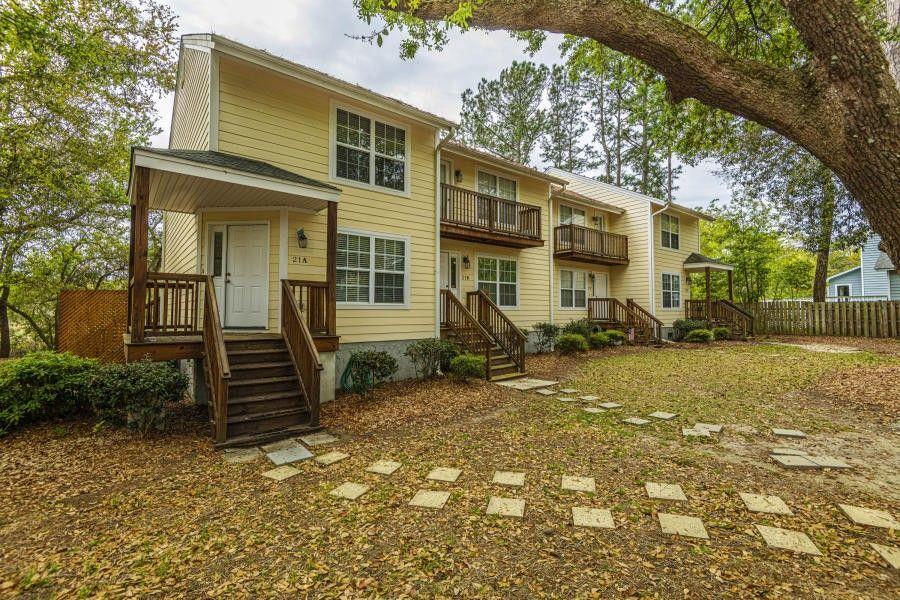 Though most of his James Island listings have sold or are under contract, he mentioned one – a townhome community, Pelican Cove that runs along one of the creeks with grand oaks that line the shoreline. Located at 21 Brockman Drive, the end unit townhome has two bedrooms and two bathrooms with over 1,100 square feet. With a deck that offers marshfront and tidal creek views, its price of $229,900 is very attractive.
"A huge benefit of townhouse living is the HOA typically maintains numerous details," he said.
History meets classic charm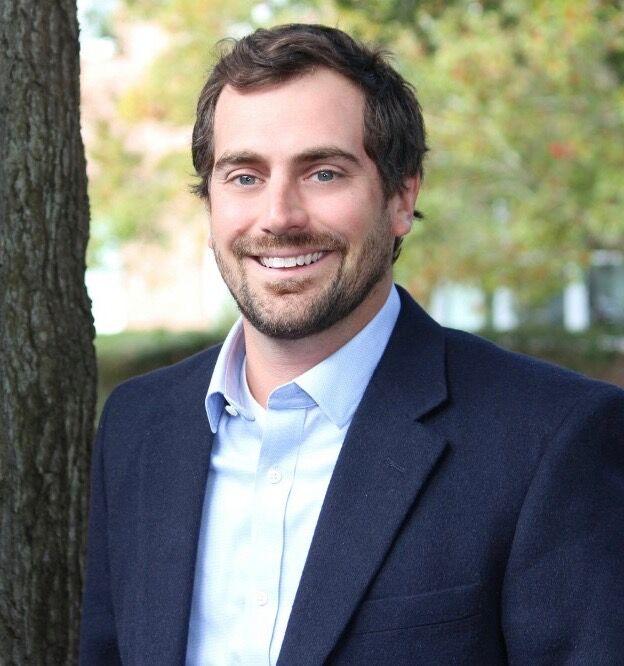 "I live on James Island and love it," said Dan Lorentz of The Boulevard Company. "The access to highly rated public schools, the beaches, parks and sports complexes make James Island an extremely desirable place to live. It has such a welcoming and local feel about it – everyone looks out for each other."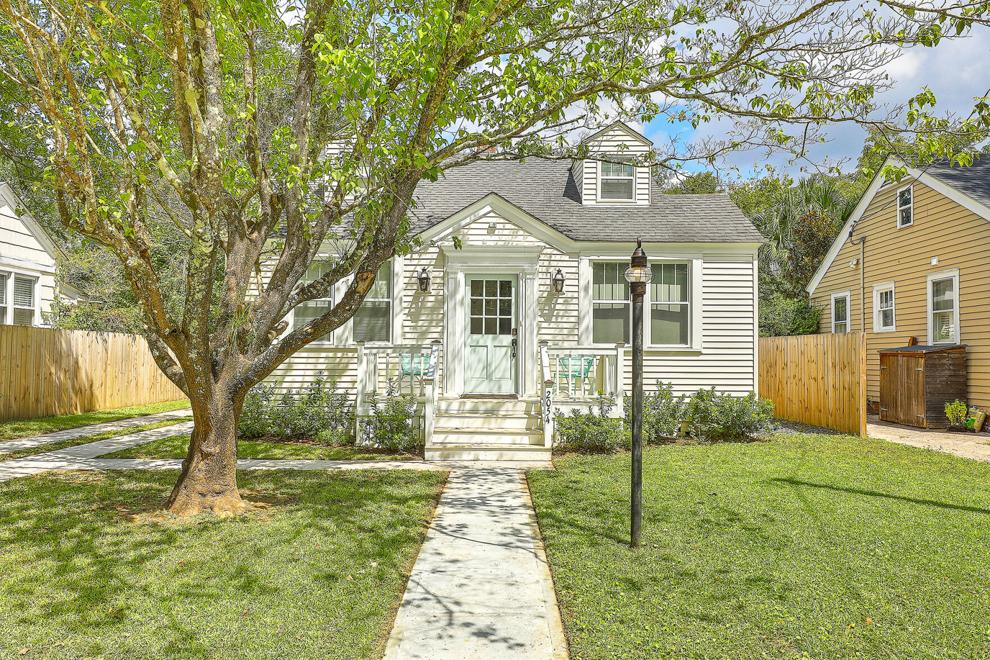 Lorentz said one of the reasons he calls it home is because he has "very active kids" and they take advantage of James Island's great sports facilities, especially the Recreation Complex. The large public facility has basketball courts, fitness classes for adults, seniors and kids. There's also an outdoor pool, educational programs, and summer camps.
"It's (James Island) not highly commercialized and most of the homes offer a classic 60-70's look with large grand trees and multiple mom and pop restaurants and storefronts," he said.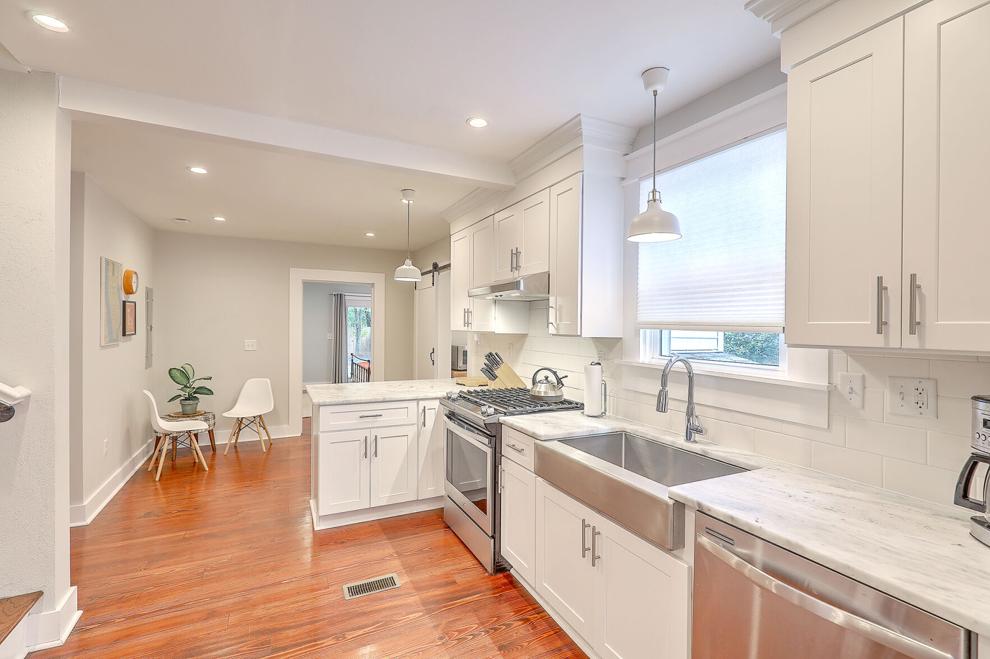 Lorentz lists one of those classic homes in what is thought to be James Island's oldest neighborhoods, Riverland Terrace. Development began in the late 1920s, but grew quickly between 1940 and 1950. There are about 800 homes here – starter homes to large estate-like ones and everything in between. The neighborhood's most predominant feature is leading into it -- the Avenue of the Oaks -- 73 of them, purportedly over a century old.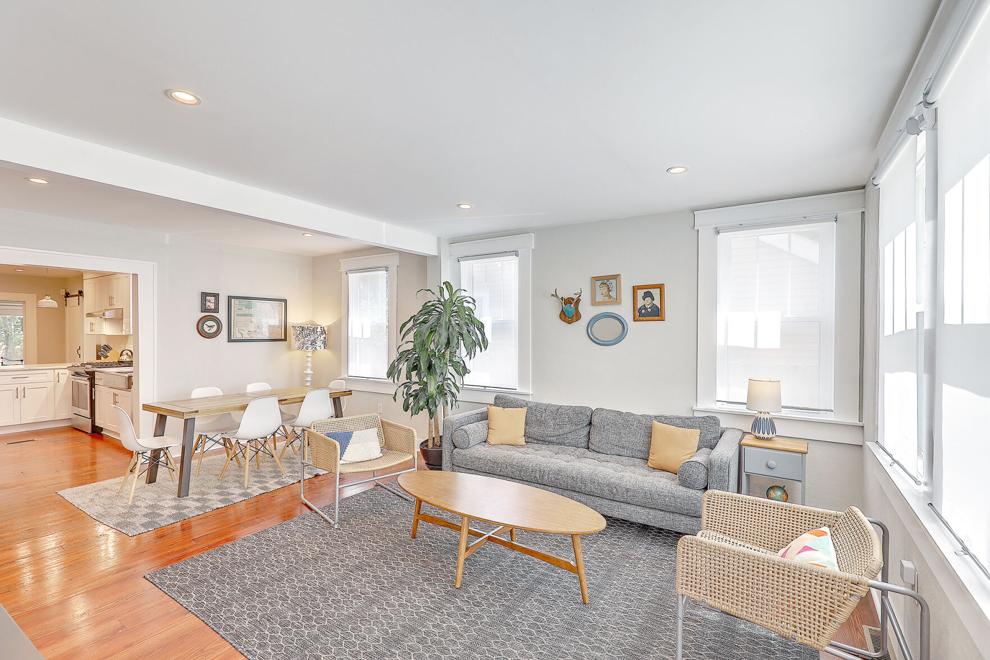 Within Riverland Terrace is a public boat landing, parks, restaurants and antique shops. The "Muni," or Charleston Municipal Golf Course is undergoing $3 million renovation throughout 2020. The 18-hole course opened in 1929 and the new renovations are designed by architect Troy Miller.
"He (Miller) is taking renowned Seth Raynor's golf architectural styles of the 20s and recreating it onto all of the holes in small ways," Lorentz stated.
Lorentz's listing at 2054 Medway Road was built in 1941 and is storybook cottage perfection. Undergoing extensive renovations a "handful of years ago," small features were added as well, he said.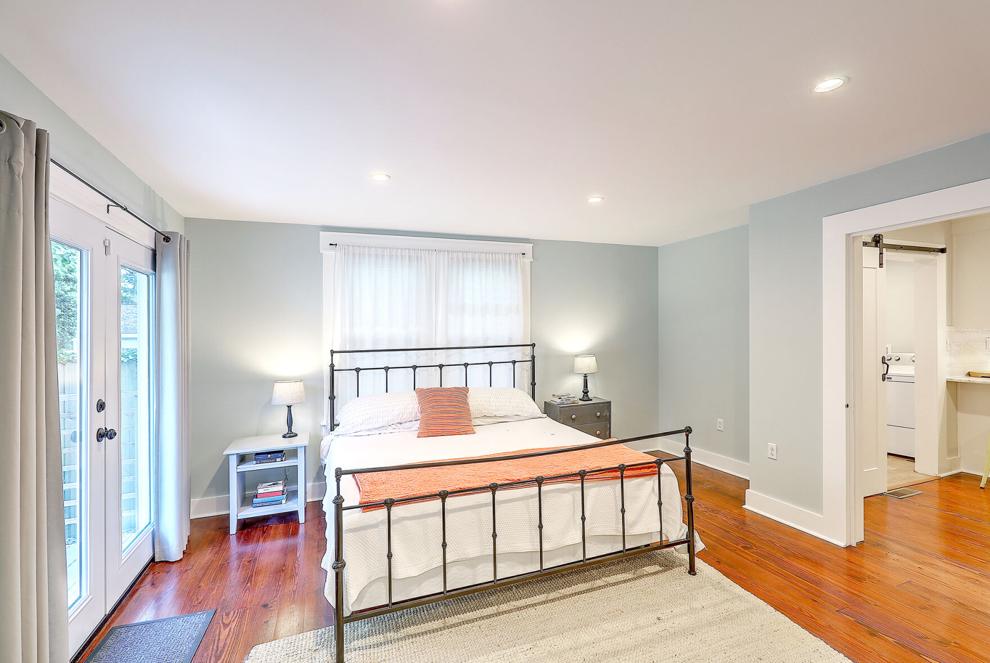 "The renovation included an addition, expanding an old attic space and keeping some of the original room flow and classic design intact," he added.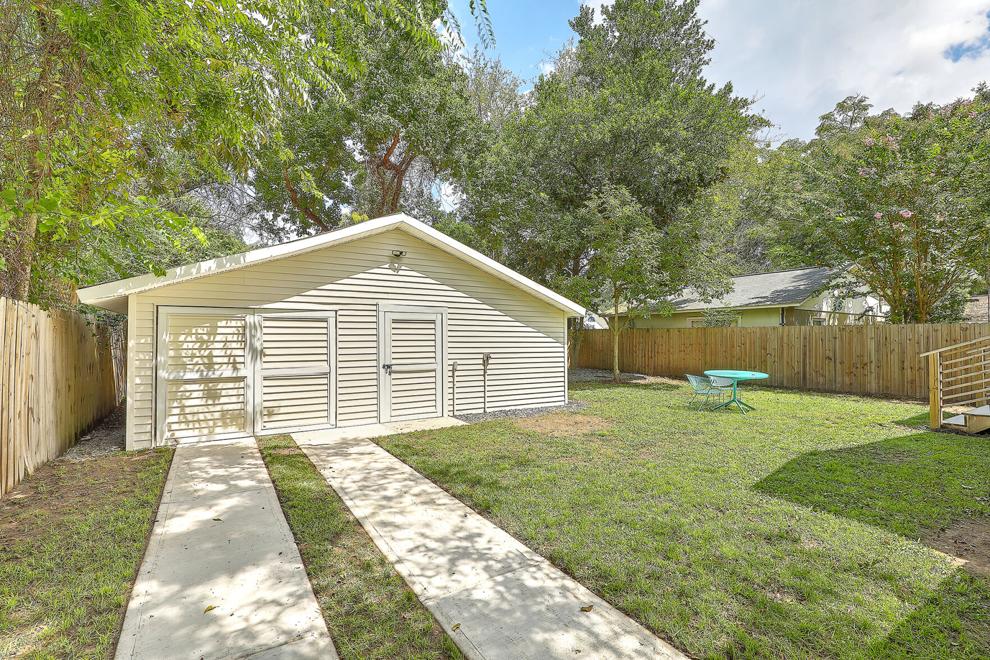 Roomy, with 1,920 square feet, it has four bedrooms, a bonus/flex space, three bathrooms and lists for $569,900. A Cape-Cod style, its white exterior with sea-foam green door, is as picturesque as it is convenient. Walk to the golf course, the boat ramp and green spaces and park overlooking Wappoo Cut. French doors lead to an ample backyard and a 600-square foot garage.
"This is going to be a very special piece of property for many years to come," said Lorentz. "Riverland Terrace is a classic community that offers so much and it draws people in for all of the right reasons.
County club living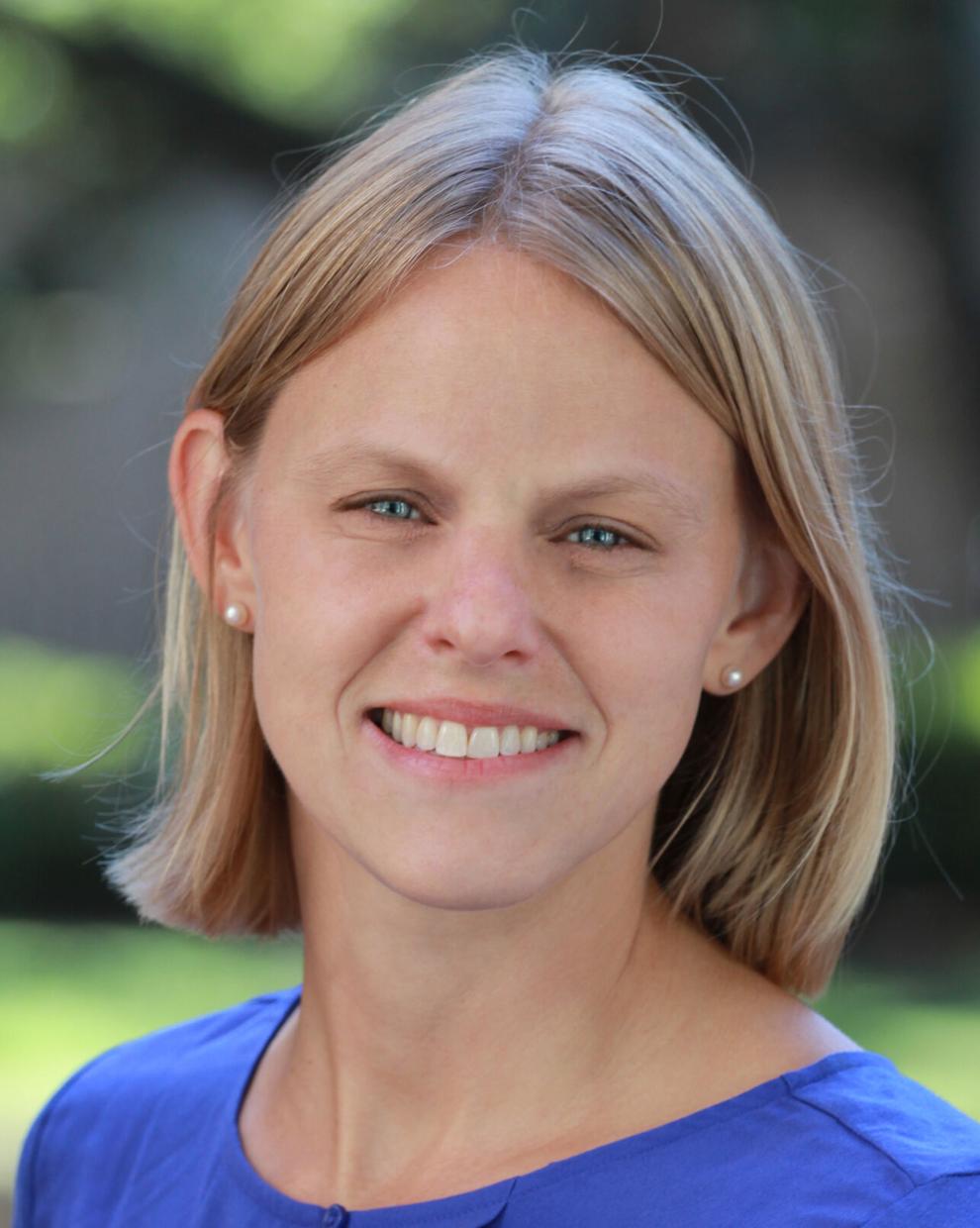 "The Country Club of Charleston, which was originally planned by the Olmstead Brothers in 1923, began with lots in 1943," said Emily Ford of Elaine Brabham & Associates.
Charlestonians have been enjoying golf since 1786 when the Country Club of Charleston had its beginnings. In the early 1900s, the Club took its present spot where the Olmstead Brothers and Seth Raynor lent their vision to the prestigious course.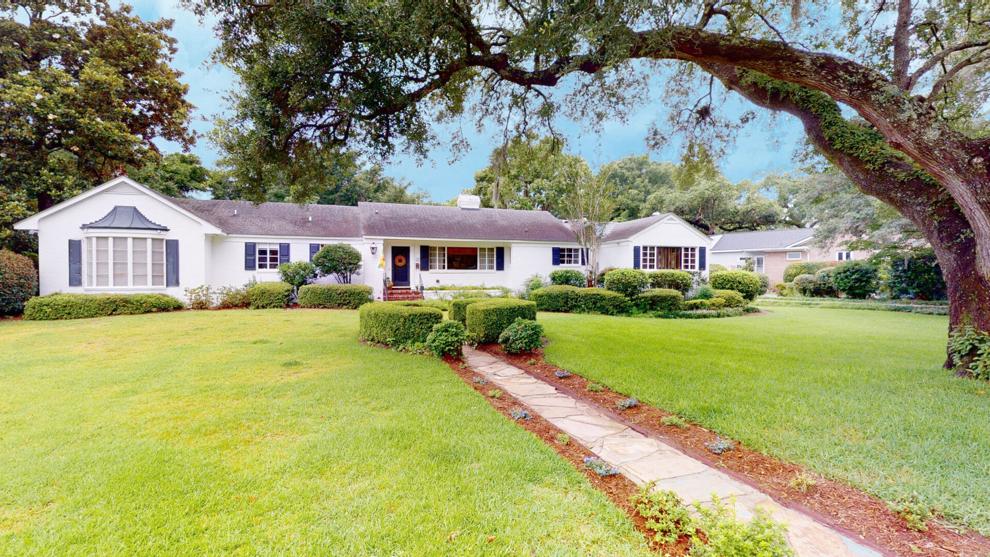 Homes for sale here don't often come on the market, and when they do, they're not on the market for very long. With golf and community amenities such as a clubhouse, pool, tennis, a three-mile drive to downtown and a 15-minute ride to Folly Beach, it is a premier place to call home on James Island. The neighborhood has two entrances – one off of Folly Road and the other off of Harbor View Road.
"Homes in The Country Club of Charleston were built starting in 1945," Ford explained. "The neighborhood features interior, waterfront and golf course lots all greater than one-half an acre."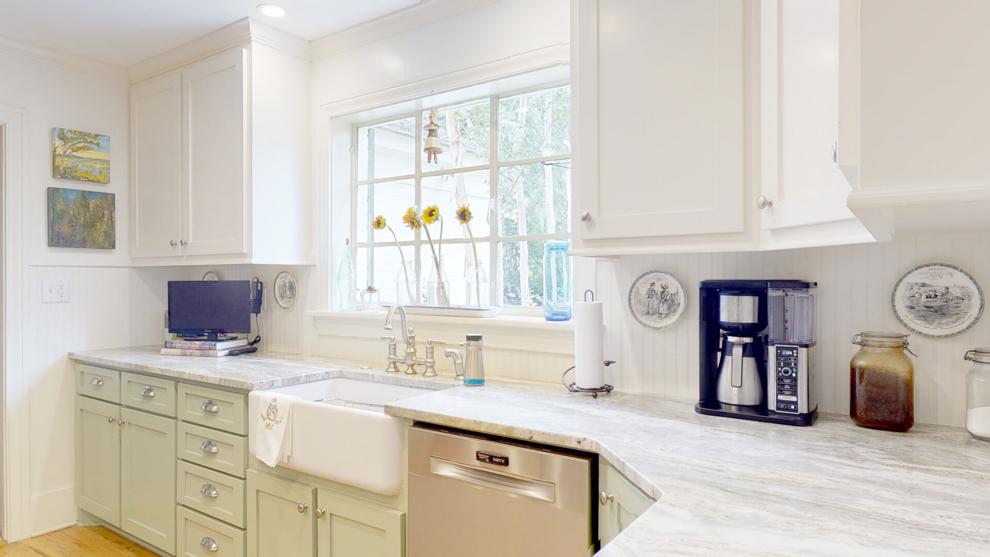 Ford said that in the 1990s, additional homes were built on Picard Way that also backs up to the golf course and are included in the Country Club of Charleston. "While many of the homes are original to the neighborhood, several new houses have been built in place of original ones, or some have undergone major renovations in recent years."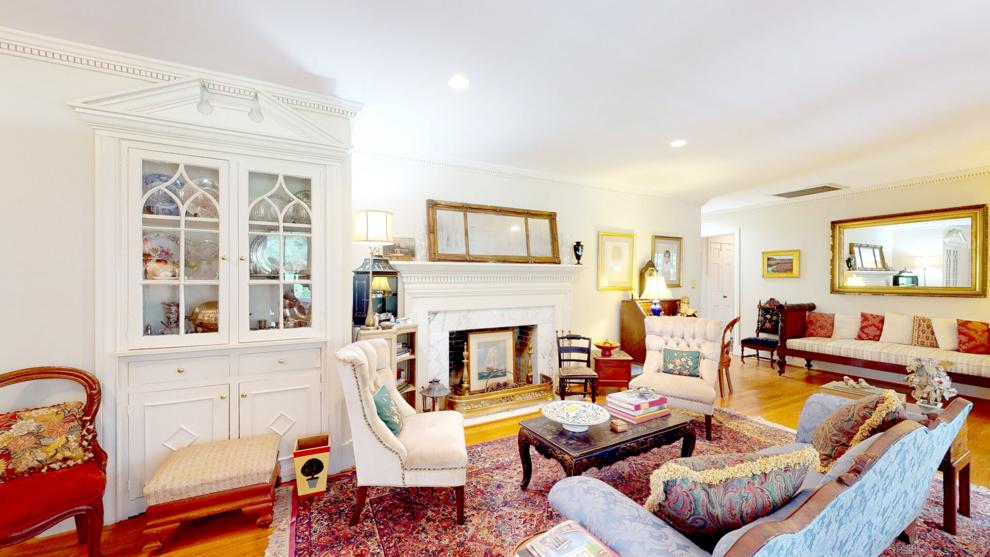 Ford's listing at 13 Country Club Drive is one of 29 homes and lists for $1.85 million. Built in 1955, it sits on one of the seven interior lots of the neighborhood and the lot is over half an acre. Original oak floors, knotty pine paneling in the den and front office, beautiful built-ins and moldings plus a classic fireplace with Carrera marble surround are part of its grandeur.
"The current owners added a large master wing, second master, laundry room and screened porch," Ford said. "More recently, the kitchen underwent a renovation."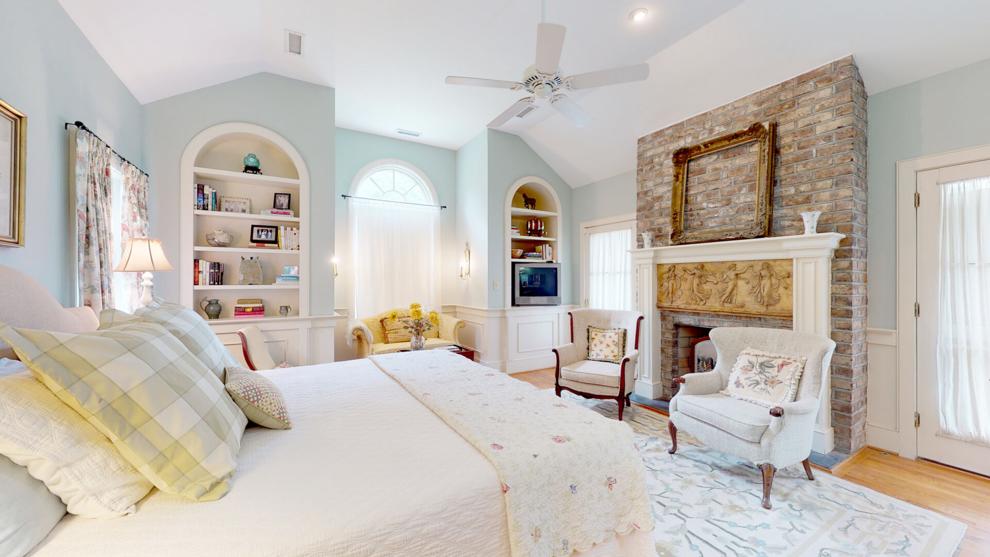 There are presently only two listings in the Country Club of Charleston, and prices begin above $1 million. Ford said that recently two waterfront homes sold for $3 million and $7 million.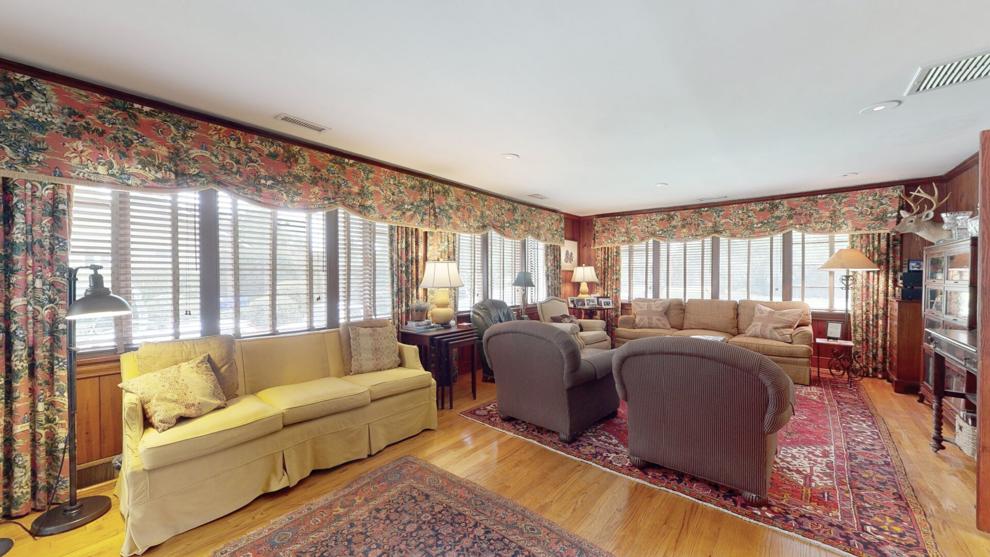 "On James Island alone, there are only 116 homes listed for sale as active," she said on September 14. "The demand for homes and the lack of available inventory, combined with low interest rates and James Island's desirability are all contributing to an increase in home values in the area."
Rare finds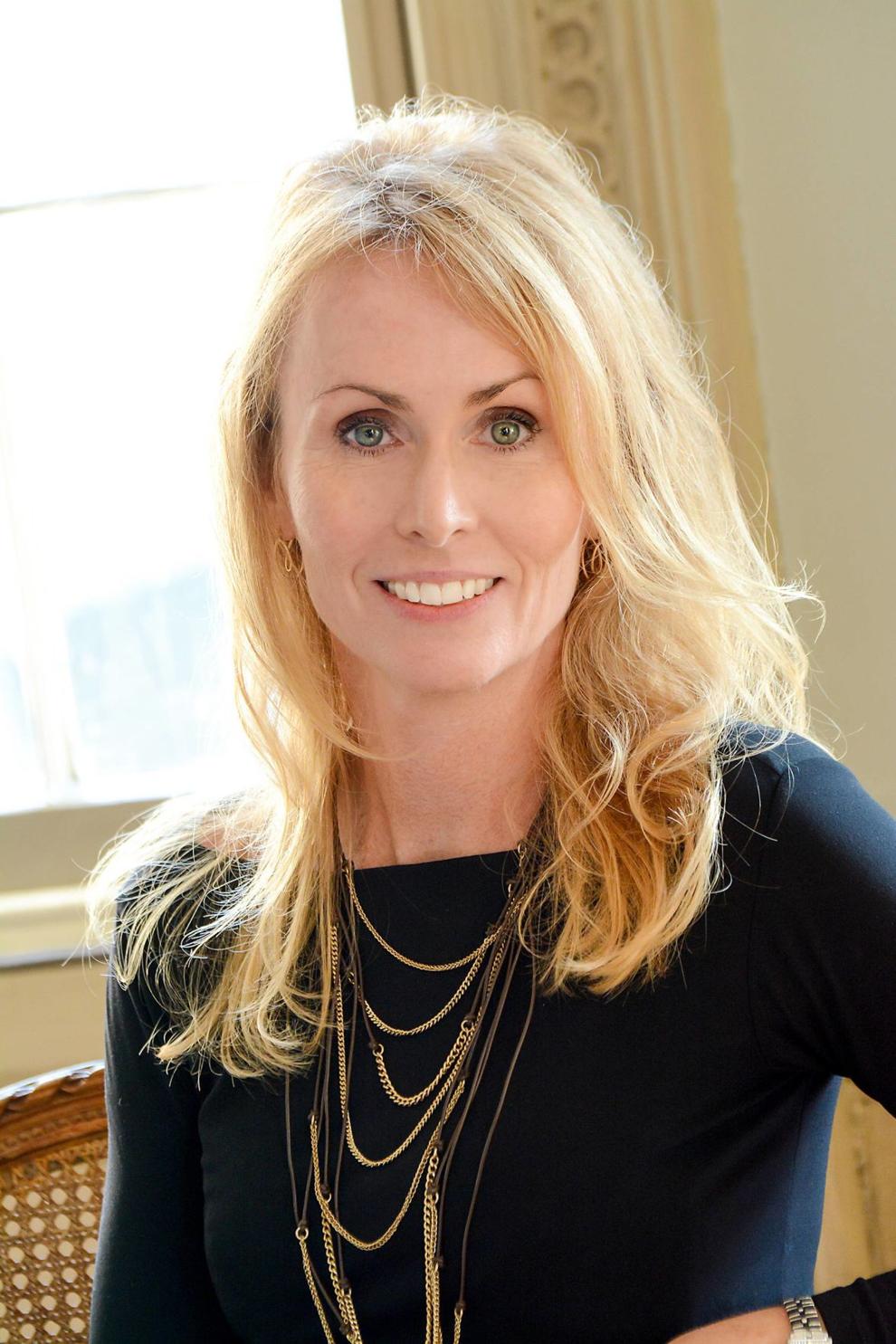 "Vacant waterfront lots are rarely on the market on James Island," said Leslie Turner of Maison Real Estate.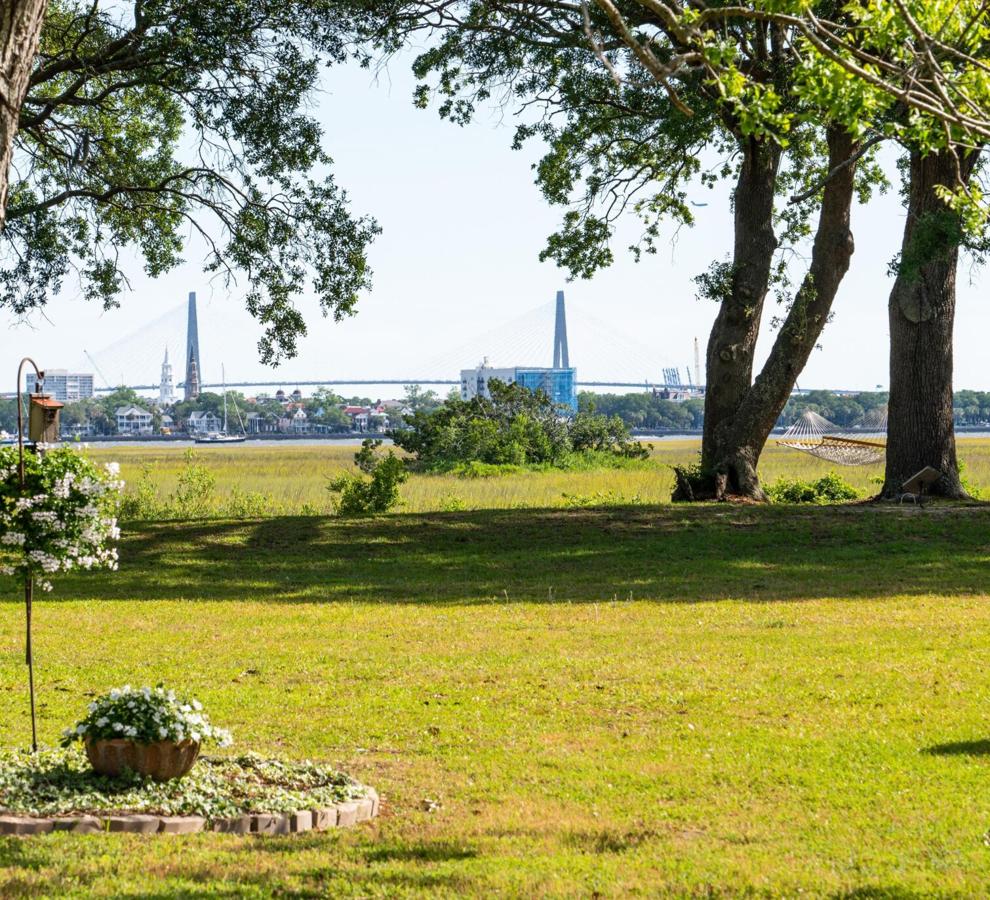 As of Wednesday, September 16, Zillow listed 26 lots for sale on the entire island, with only five of those waterfront. Interior lots can go for $49,400 while scenic river, marsh and harbor view ones list for nearly a million.
The neighborhood of Lawton Bluff is a well-established one, with a history dating back to the 1700s.
"The Lawton Bluff area dates back to the mid-1700s when Winborn Lawton owned a lot of land on a high bluff overlooking the waterfront," said Turner. "The original pre-revolutionary farmhouse is currently a private home at the entrance to Fort Sumter Drive which is thought to be the oldest house on James Island."
The single-family community has a range of styles and price points – from the low $300,000s to $1.7 million. Currently, (and contingent) there is a waterfront luxury estate new build with six acres listed at over $5 million. The most modest homes are traditional brick ranchers built in the 1960s. Lots are spacious and many homes have been renovated. New builds are interspersed throughout the neighborhood.
Turner's listing at 641 Sumter Drive is a .78 acre lot that lists for $995,000. Expansive views of the Charleston harbor and downtown and located on a tidal creek, it sets the stage for one's dream home. With Charleston's indigenous oaks and crepe myrtles abundant on the property, it's feels away from it all, yet it's a six-minute drive to downtown.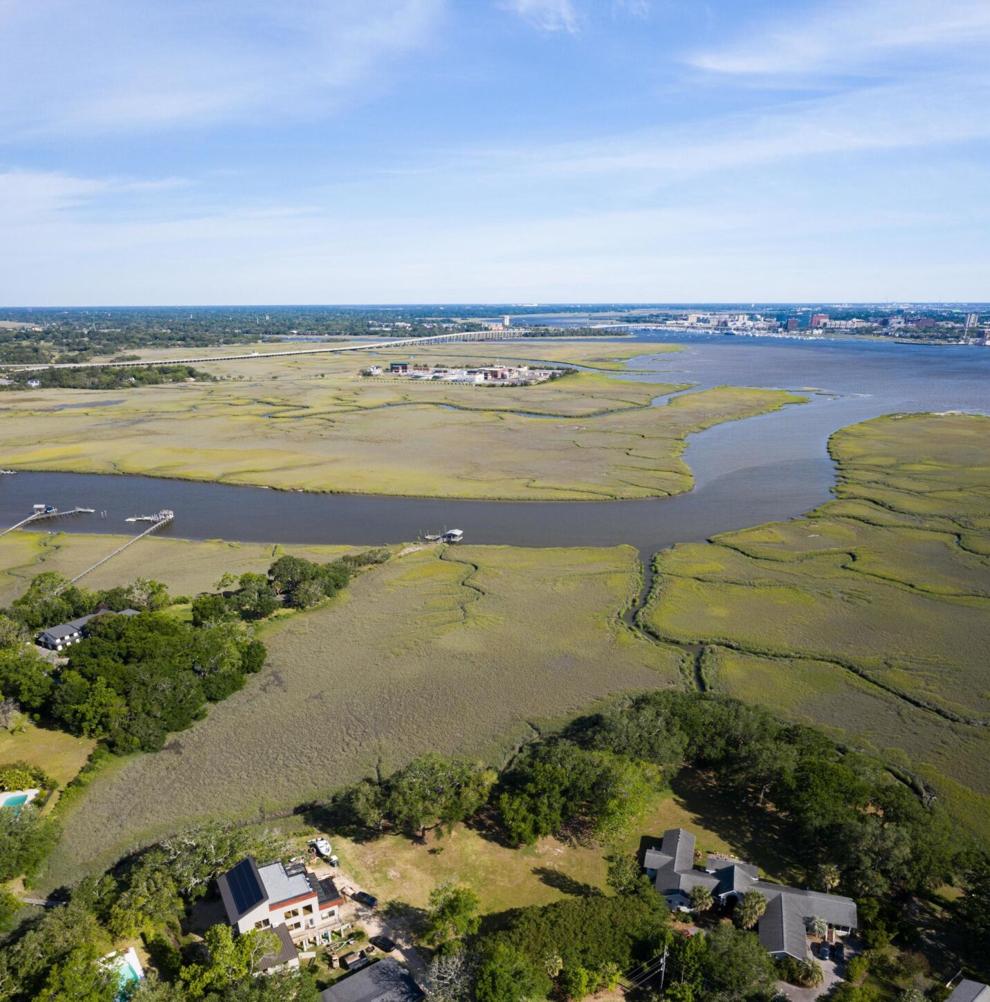 "This particular lot is very special because it's one of few vacant lots available with these kinds of Lowcountry views on James Island," Turner said. "There are no HOA rules or covenants in this neighborhood, and it is in a great public-school district. It's just a great place to call home."
The place to be
James Island home sales are on par with the entire Tri-County region. "Inventory continues to decline after record-breaking sales through spring and summer," Ford said. "Most of the homes are in established neighborhoods, but there are pockets where new-home communities have been built in recent years. Overall, James Island has a laid-back feel and it offers something for buyers in a variety of price points in a very convenient location."
Lorentz agreed, saying, "I think James Island has developed the most feasible tracts of land that are available. The most current development is Bennetts Bluff on a larger scale. There aren't a lot of areas left to develop out. James Island has a very down-to-earth vibe, and I love that."
***
JI single-family home sales
                      AUG 2019                 AUG 2020
New listings:         83                           67
Closed sales:         65                          62
Average sales price: $412,795         $596,458
Days on market:    46                         24
Inventory of homes for sale: 212         83
Source: Charleston Trident Association of REALTORS
***
ONLINE: To view more photos, visit www.postandcourier.com/real_estate.
Contact Brigitte Surette at bsurette@postandcourier.com.