If you asked a Charlestonian: "What's the best time of year here?"
You'd get a resounding, "Spring," for an answer. Flowers bloom, bringing bright bursts of color, and warm days and cool nights make the weather as close to perfect as it can possibly be. There are so many outdoor activities and wide-open spaces to enjoy, along with plenty of outdoor dining with unbelievable views.
Our subtropical climate brings humid, higher temps come mid-June. But, our peak spring season—from March to May—is when we that live here can enjoy the outdoors. It's a favorite time for visitors as well. In 2019, 7.3 million people visited Charleston and though 2020s numbers were affected by the pandemic, 2021 is seeing an influx of visitors once again.
Azaleas, wisteria and jasmine decorate the streets downtown and spill out of flower boxes. Most of the Lowcountry's neighborhoods and landscapes have the same flora and foliage. Parks and beaches allow social distancing with beautiful seascape or water views, and iconic estates have acres and acres of history, with pristine, preserved landscapes and some of the most stunning architecture in the world. It is the time of year for getting outside and enjoying all the beautiful surroundings that make Charleston and the Lowcountry a place that is becoming increasingly popular for buyers and why people come back to visit time and time again.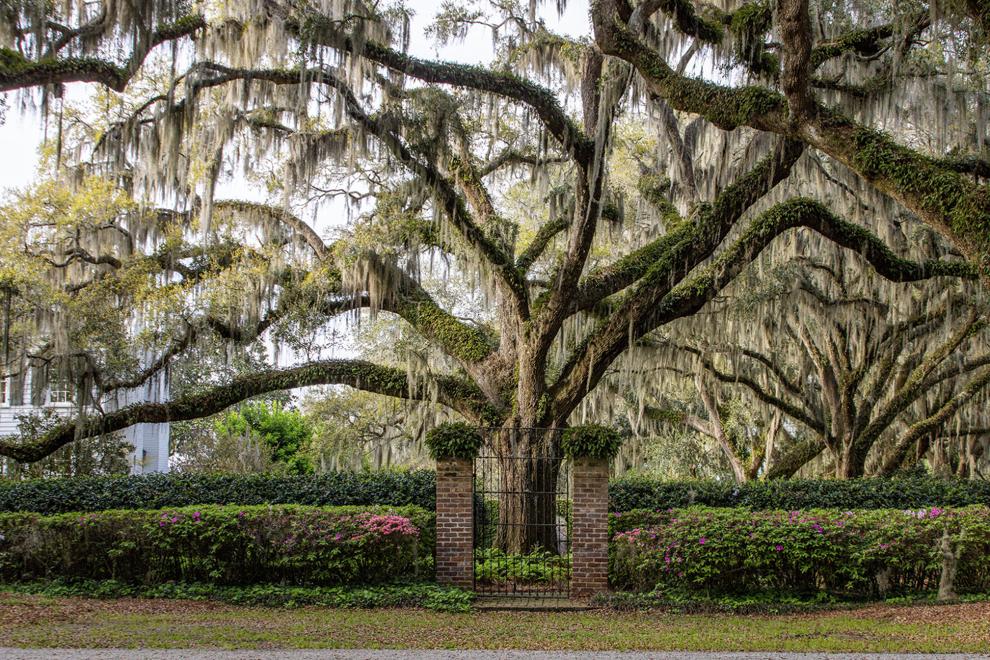 Last year, Charleston's many spring tours were cancelled, but this year, they're back with an emphasis on touring outside—the gardens and exterior—of downtown's gorgeous homes. The Charleston Symphony Orchestra League (CSOL) plans its first ever downtown Tour of Homes, opting for a shorter event this year. For 44 years, the CSOL hosted a month-long "Designer Showcase" highlighting area designers.
My "spring tour" in this issue includes four magnificent, multi-million-dollar homes. From downtown to Mount Pleasant, over to Johns Island and out to Beaufort and Hampton Counties to Yemassee, these gracious Lowcountry properties are ones we'd all love to live in, or take a peek inside them.
Let's begin downtown on one of the Lowcountry's most recognized streets and areas, South of Broad on the Battery.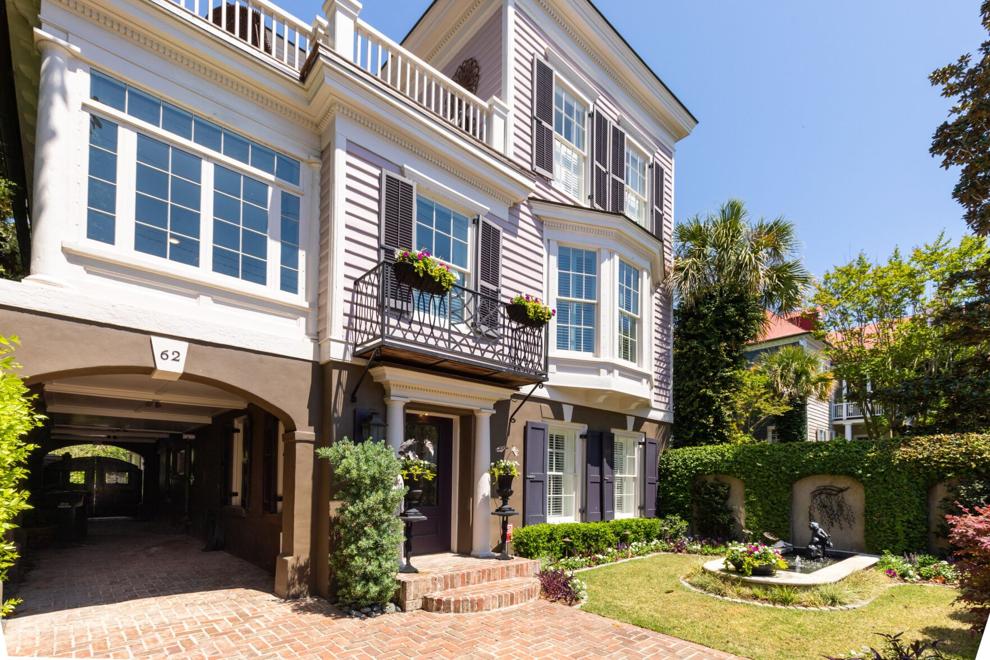 Built in 1837, this beautifully restored property is known as the Winborn Lawton House. The elegant home has over 5,800 square feet with four bedrooms and four-and-a-half bathrooms. It is steps away from White Point Gardens, the scenic park of The Battery. The park overlooks the Charleston Harbor, and is one of the city's most beloved and iconic landmarks. Large oaks, statues, cannons and memorials decorate the grounds and a promenade along the harbor allows residents and visitors to view Fort Sumter and Sullivan's Island Lighthouse in the distance.
The three-level home sits among its other historic downtown neighbors in one of downtown's most desirable neighborhoods, known as South of Broad.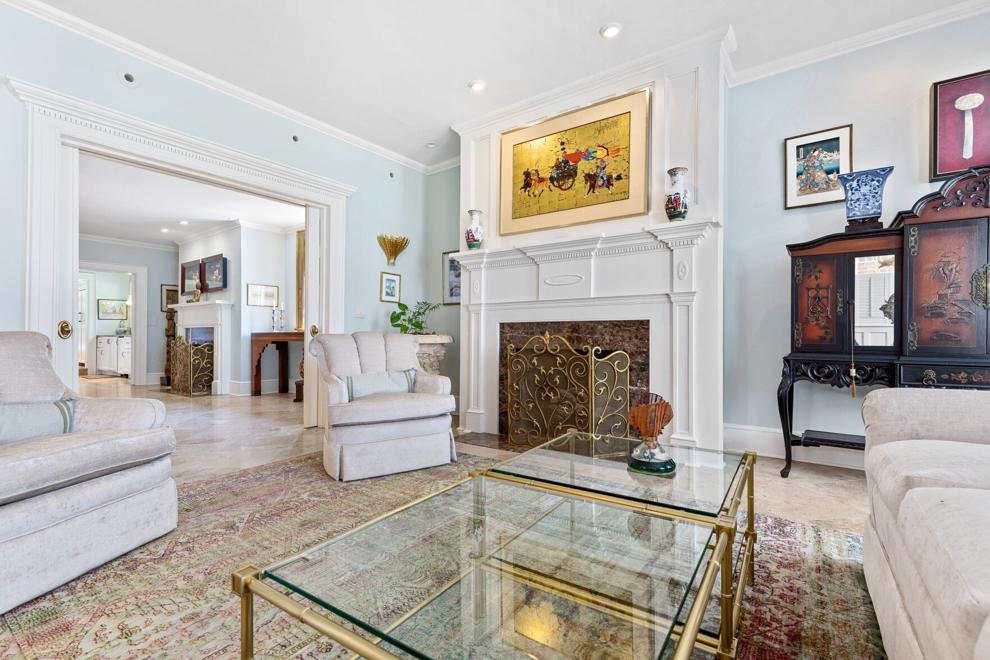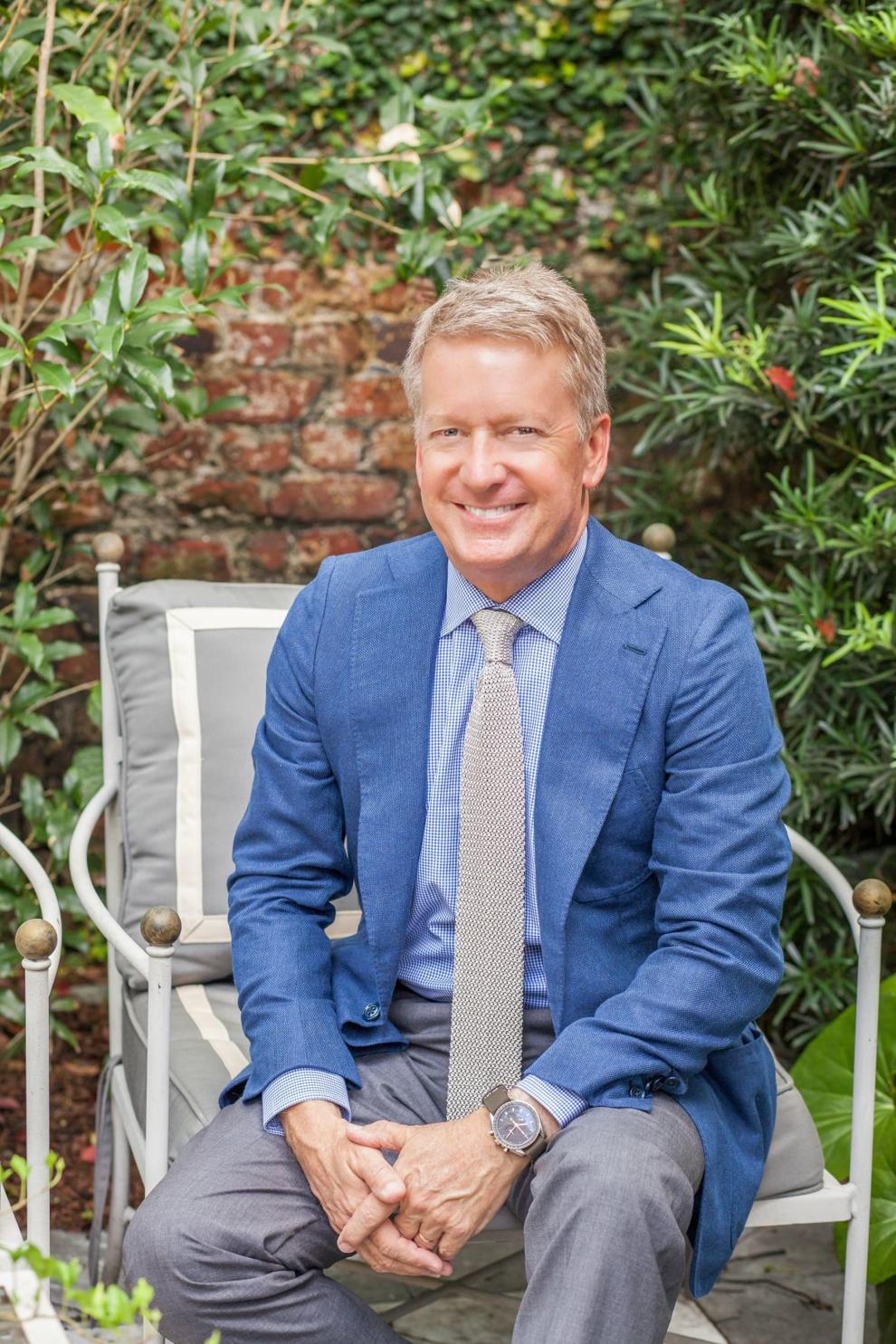 "This particular downtown property is special for many reasons, one in particular is the location with spectacular views of neighboring gardens on the east and west sides," said Charles Sullivan of Carriage Properties. "The home itself is stepped back from the street, instead of on the sidewalk, the front garden separates one from the street."
Sullivan said that the current owners put their "personal stamp" on the home, which has included carefully restoring and updating both the exterior and indoor spaces. Modern mixed with traditional results in the property being a stunning, eclectic blend of past and present.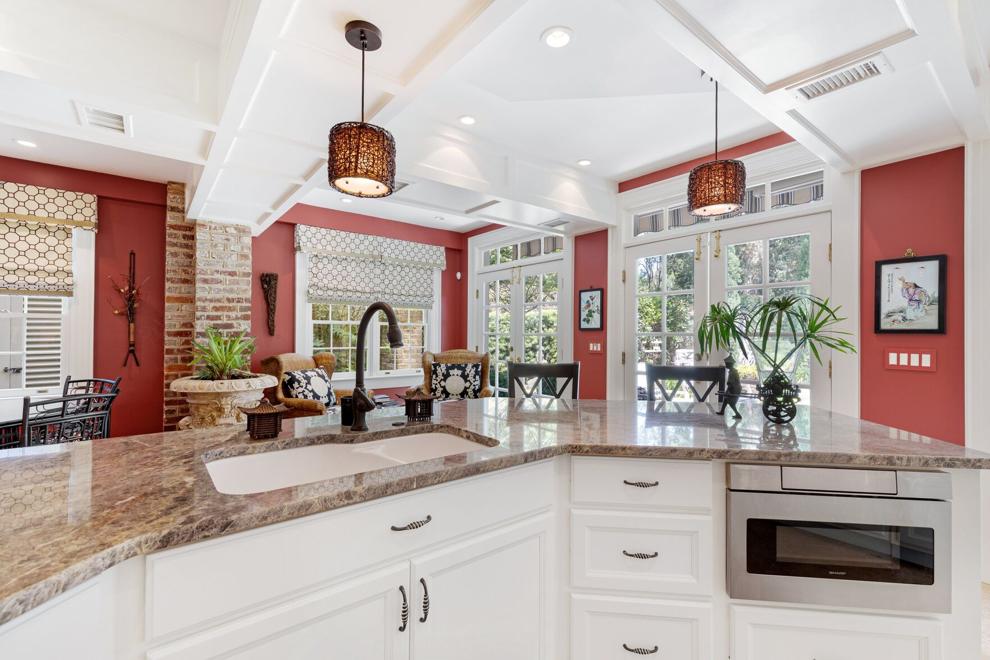 "The interior architecture leans more to the turn of the 19th to the 20th century," Sullivan explained. "The owners have used antiques and modern elements, as well as items picked up during their global travels to compliment the spaces."
Inside are spacious formal areas, along with a large kitchen and den space that is located in the rear of the home and overlooks the pool and garden area. Unique wallpaper and lighting show up in different rooms.
"This area is a very nice feature and not usually found in the historic district," said Sullivan. "Also, being able to pull into a covered parking area from the street and walk directly into the home without exposure to adverse weather is rare. Another great feature is the ability to enter from a covered side entry to the elevator within the butler's pantry, accessing all three levels of this wonderful home."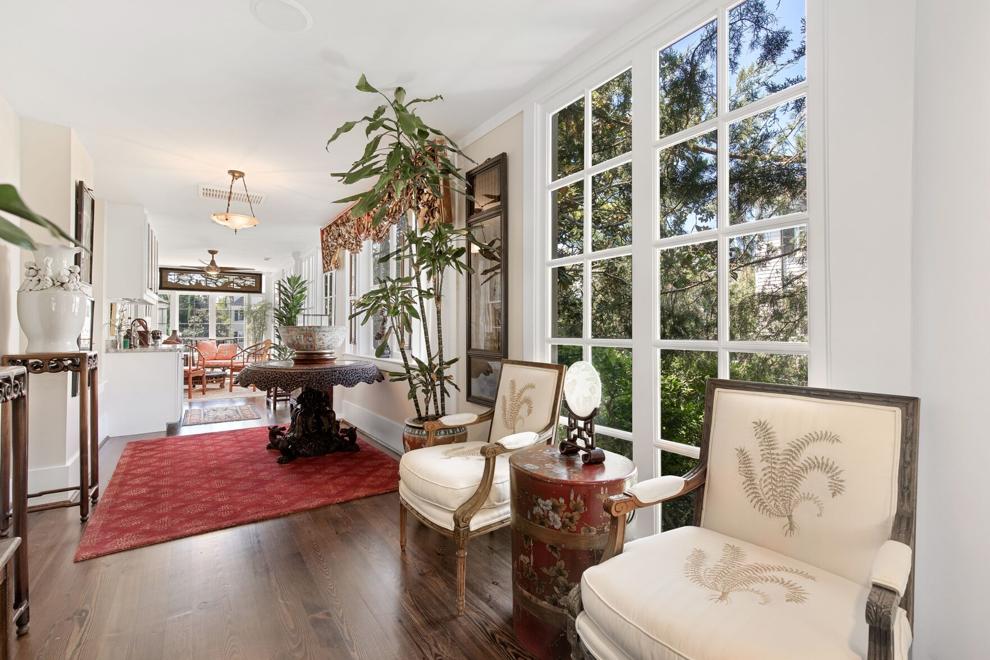 Since the pandemic, so many have switched from working inside traditional offices and buildings to home offices. Home gyms have become a top priority for many buyers. Finding a roomy, bright space to accommodate those two key areas within a historic structure can be challenging without renovations.
"Buyers are insisting on a comfortable and private area for a home office," Sullivan noted. "Currently, the master suite commands the third floor with twin baths, walks ins, plus a private outdoor terrace overlooking grand neighboring gardens. Also, on that floor is a large home office space and a nearby exercise room, both adjacent to the elevator."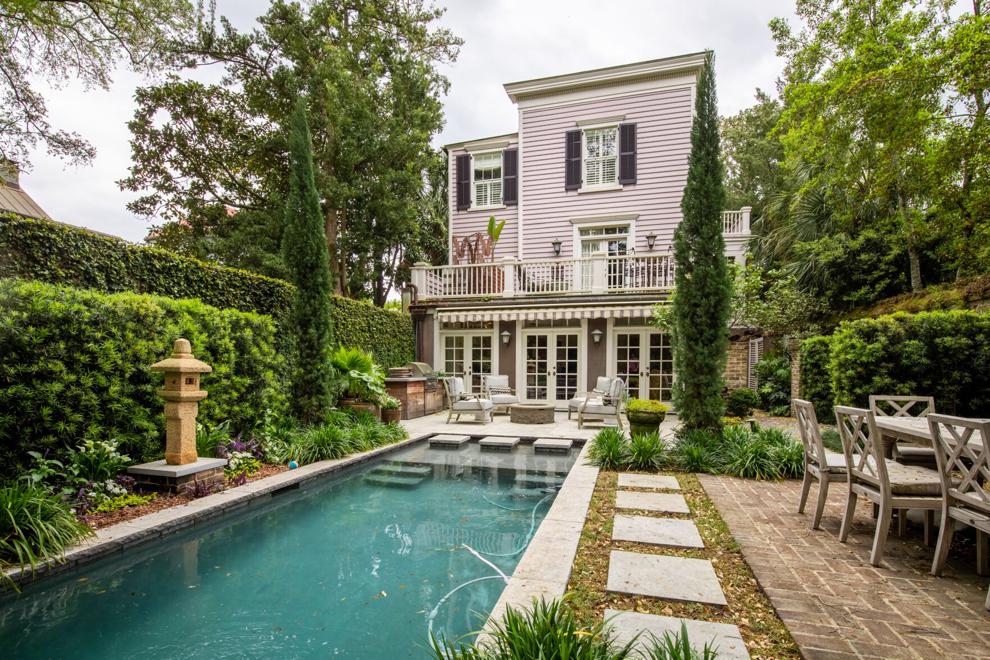 During these challenging times, finding an oasis in the middle of one of the world's most beloved cities is a dream come true. This property ticks all those boxes, and a bit more.
"This home has it all—a South of Broad locations, views of beautiful gardens, covered parking, an elevator, home office and a lush pool and garden area," Sullivan added. "All turnkey ready and ready to enjoy."
***
*Spring things–downtown
Historic Charleston Foundation's Festival of Houses & Gardens, March 11 – August 17
2021 Symphony Tour of Homes, May 23-24
Spoleto Festival USA, May 28 – June 13
Piccolo Spoleto, May 28 – June 13
Charleston Farmers Market, Marion Square, April – November
***
Drive over the Arthur Ravenel Bridge to Mount Pleasant and veer toward the Coleman Blvd. exit. Take Simmons Street from Coleman Blvd. and you'll reach the Old Village of Mount Pleasant.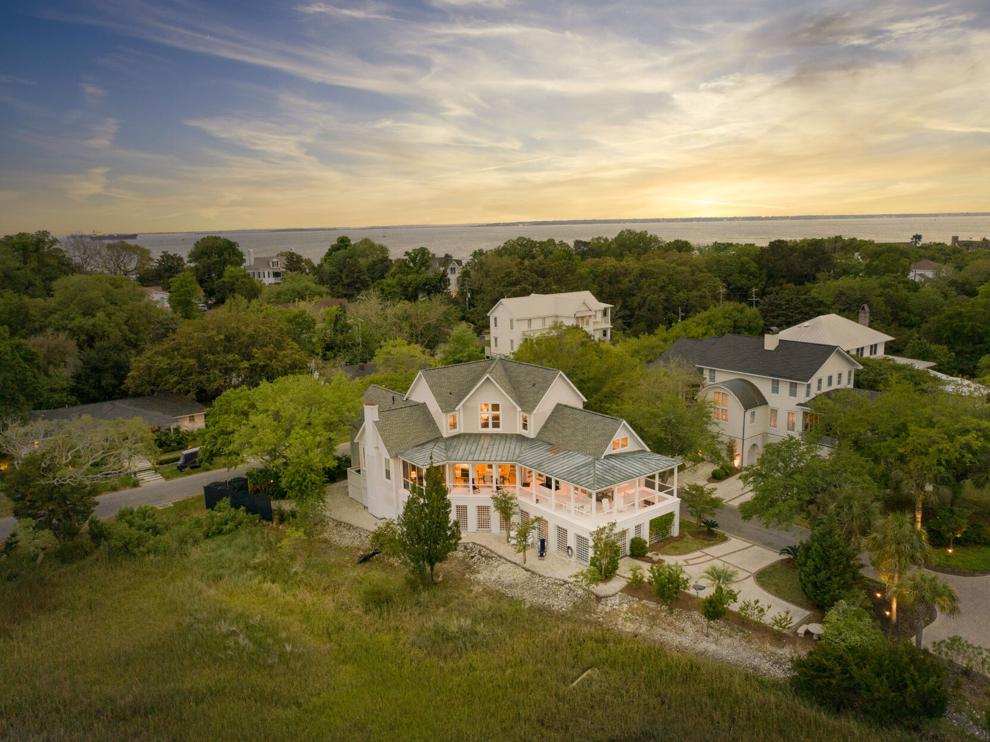 The Old Village is home to historic properties that date back to the 18th century, and Pitt Street, the Village's intimate shopping district, has upscale shops and dining. Pitt Street Park and bridge is a tranquil place with phenomenal views of the Charleston Harbor. Alhambra Hall was once a ferry terminal and is now the spot for large-scale events and gatherings. Both large and small homes make up this Instagram-photo-worthy neighborhood. Small cottages can command as much as the high $500,000s and larger homes, to nearly $5 million.
As of April 29, there were 15 homes for sale in the Old Village, with many of those listed as contingent.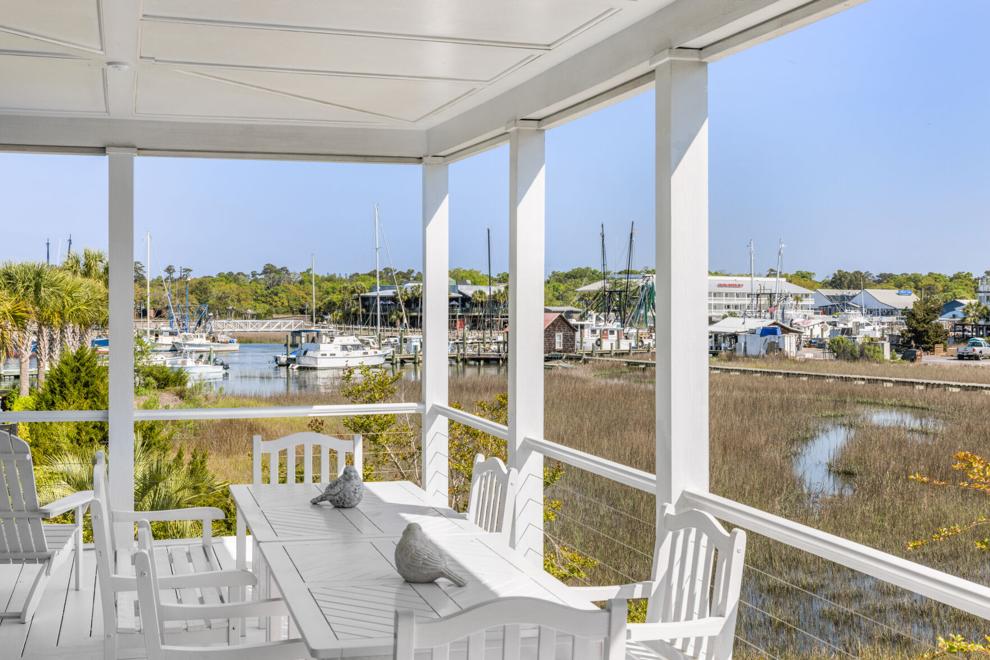 The Boatyard is a waterfront subdivision within the Old Village and this enclave is highly sought after in the Old Village. William Prendergast of The Cassina Group lists a custom-built property in the neighborhood.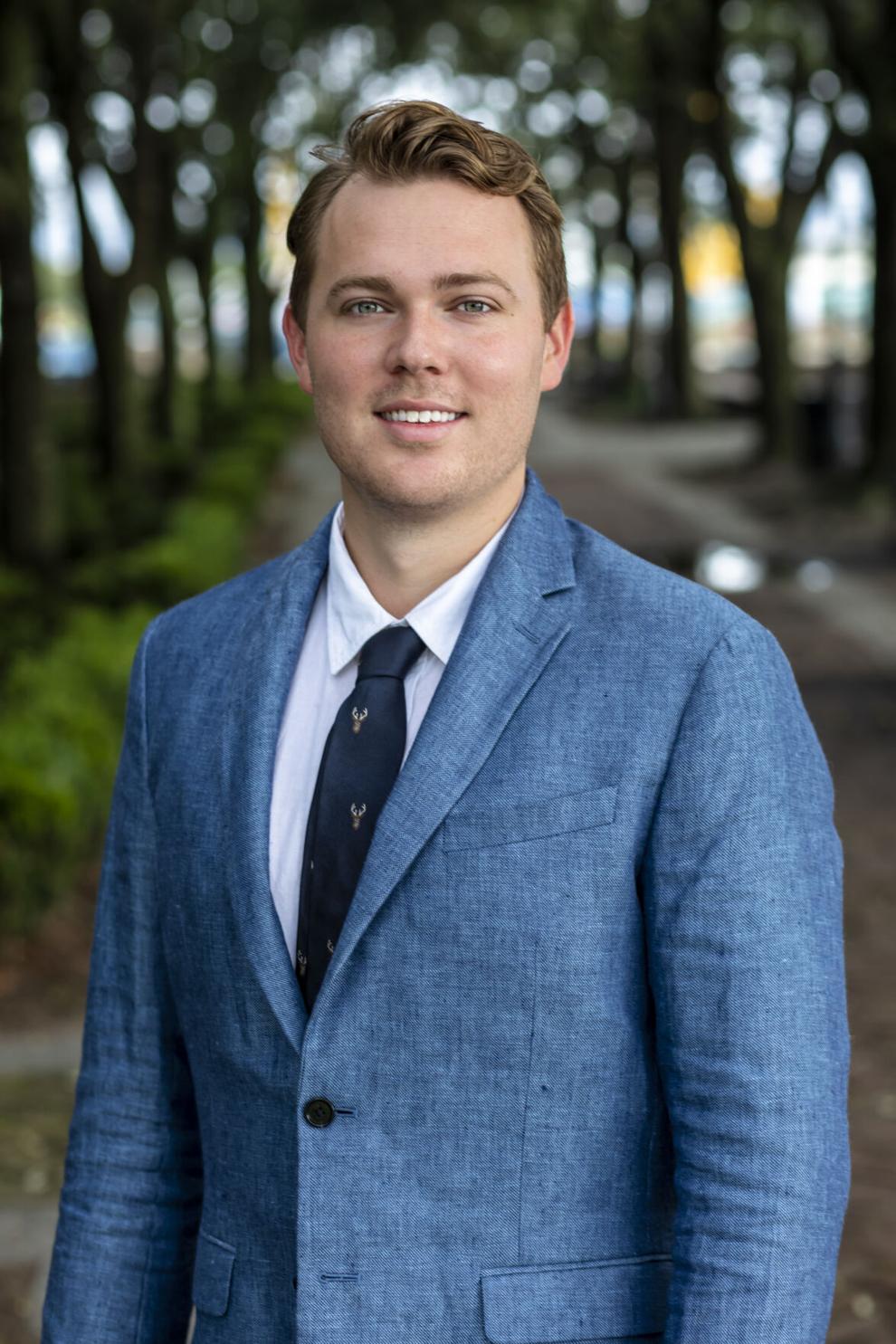 "The Old Village is one of Mount Pleasant's most coveted neighborhoods, and the lifestyle here is relaxed with easy access to restaurants, shops and parks," he said. "The Boatyard has a community dock on Shem Creek which is within walking distance to the home at 228 Haddrell and there's a deeded 40-foot deepwater boat slips that conveys with the purchase of the property."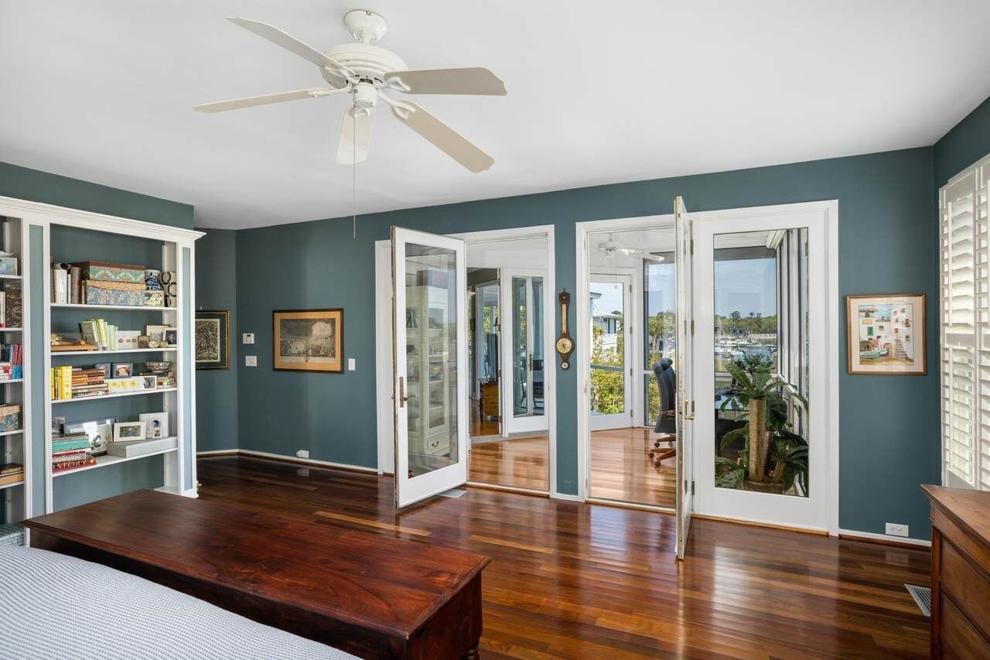 The home was built in 1992 and has a traditional floor plan. Large living spaces, a chef's kitchen with large island, tall ceilings and two gas fireplaces are part of the design, and the outdoor areas are truly a wow factor.
"The fireplaces (in the home) are back to back—one inside the living room and the other is on the porch," said Prendergast. "It has heart pine floors and was designed to make the most of its position on Shem Creek with an ample porch and large marshfront windows that flood the home with natural light."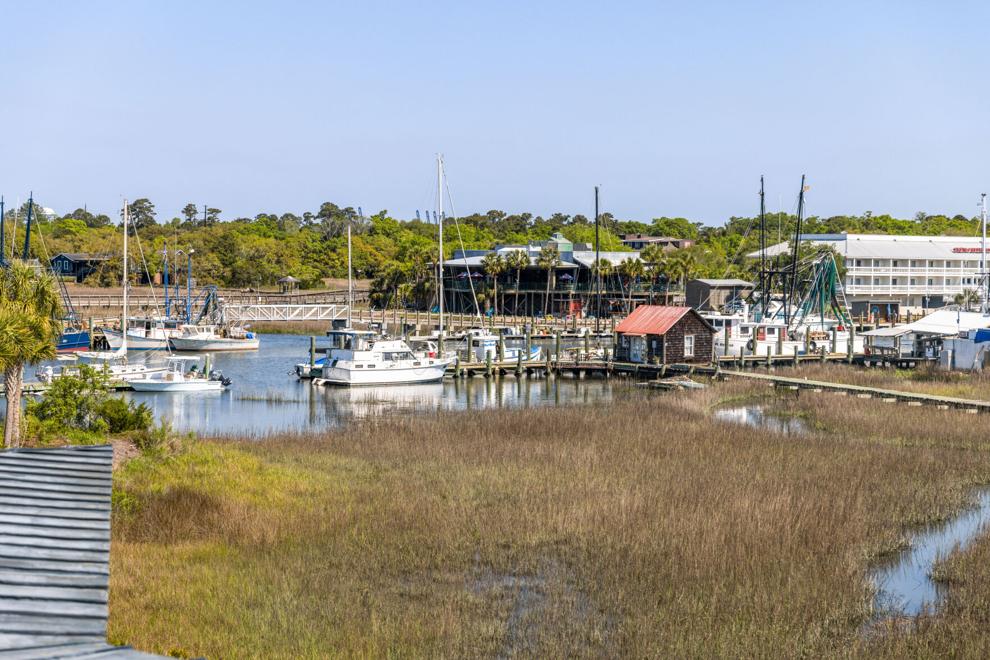 "Ample" is an understatement for the all-white screened porch, with copper roofing, that wraps most of the home. The current owners have one of the areas set up as a home office, which leads from the primary bedroom to the home office space. Right outside are water and marsh views. Bright white walls in some areas, cool grays and coastal blues in other rooms, create a neutral palette that can lend itself to traditional and contemporary. A boater's paradise, The Boatyard enclave allows instant access to Shem Creek with minutes to the ocean, intercostal harbor, and the Wando River.
"If I had to choose the top five best things about living at 22 Haddrell is would be, 1. Panoramic marsh and water views, 2. Easy access to water via boat, 3. Enchanting sunrise and sunset views from the outdoor living spaces, 4. Proximity to downtown and the beaches, and 5. Walkability of the Old Village neighborhood," Prendergast stated.
All good-weather, spring things (and the lifestyle) a Lowcountry resident could ever want.
***
*Spring things in Mount Pleasant
Mount Pleasant Farmers Market, April through November, every Tuesday
Lowcountry Strawberry Festival, Boone Hall Plantation & Gardens, April 29 – May 2
Boone Hall Roadside Market, March through November, Monday through Saturday
First annual Southern Soul Summer Outdoor Festival, May 30
5150 Chisolm, Johns Island, $5.995 million
From Mount Pleasant, drive about 15 miles west from Coleman Blvd and back over the Arthur Ravenel Bridge to Folly Road Blvd. Take Highway 171 to SC-700 and follow it to River Road in Johns Island. Take a right and in a few minutes, you'll be at "Black Pond."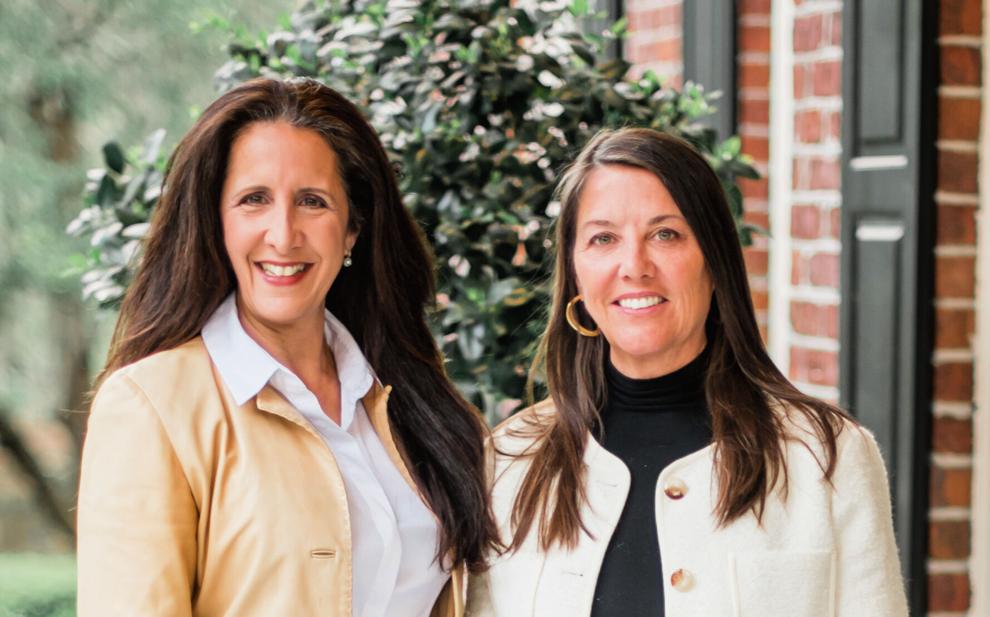 "The Black Pond estate is on Chisolm Road, a rural residential road," said Olga Page of Maison Real Estate, and a resident of Johns Island. "Chisolm Road is a loop which runs from Main Road near Maybank Highway back to Main Road at the Limehouse Bridge near Savannah Highway."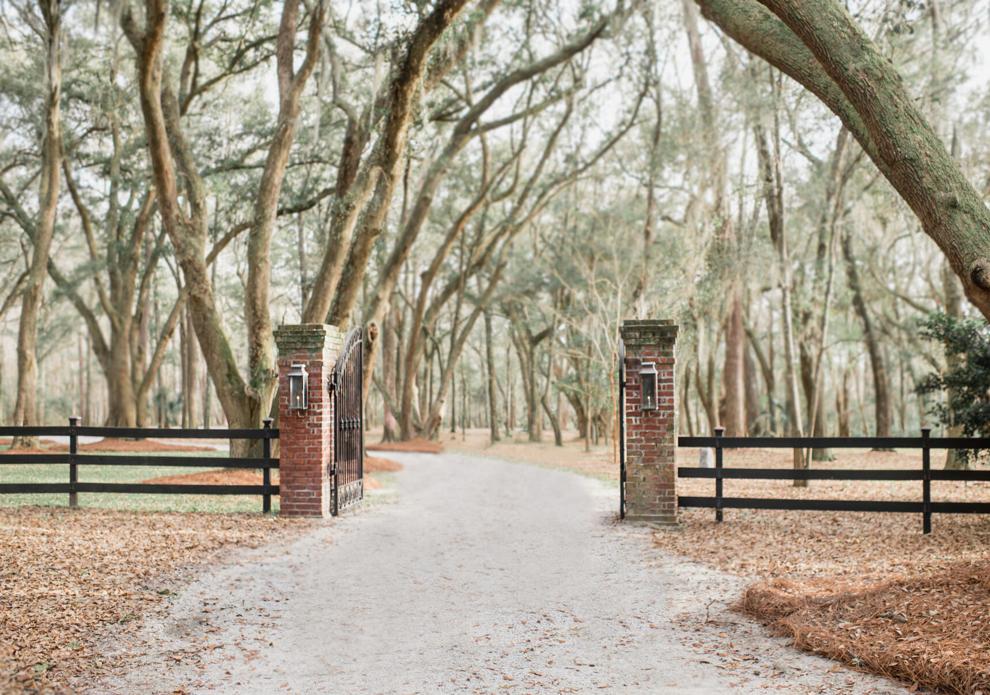 Johns Island is west of James Island, east of Wadmalaw Island and inshore of Seabrook and Kiawah Island. Separated from the mainland by the Stono River, about one-third of Johns Island is within the city limits of Charleston. The world-famous Angel Tree, named after Justus Angel, the 19th century landowner, is the massive live oak that is estimated to be between 400 – 1,500 years old.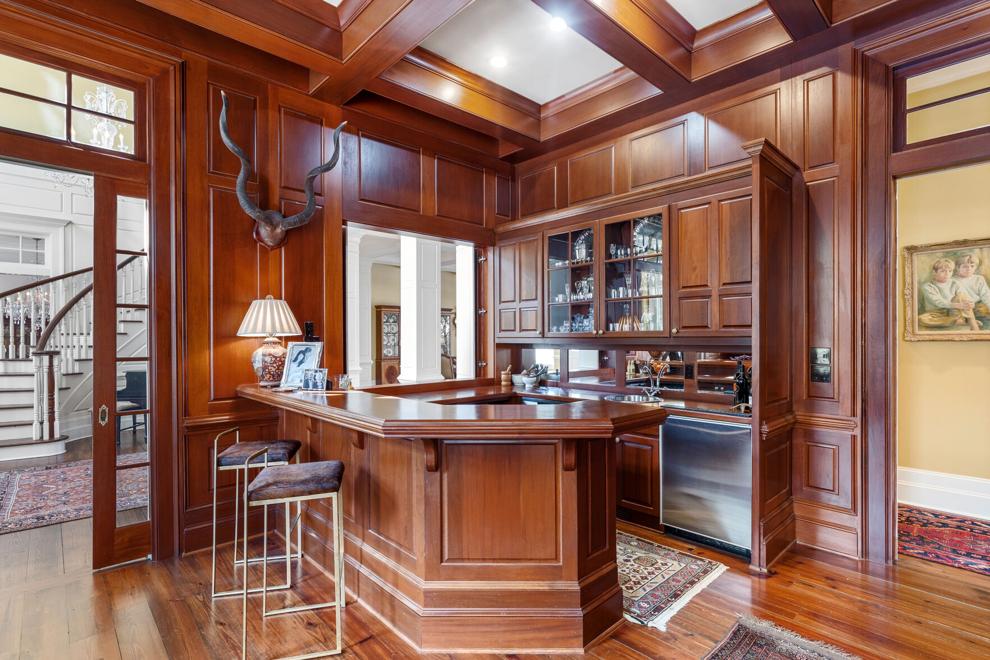 Page and founding partner Mary Lou Wertz list the 12,000 square foot Georgian-style home. Its moniker is from the fully stocked saltwater pond on one side of the property, known as Black Pond. The developers named it as such, and the current owners thought it was fitting. The home, designed by the owner, worked with builder Jack Burton and the architect, Atlelier.
"Black Pond's 14 acres is exclusive to Black Pond," Wertz explained. "The owners bought the raw land in 1999 and designed and built the home."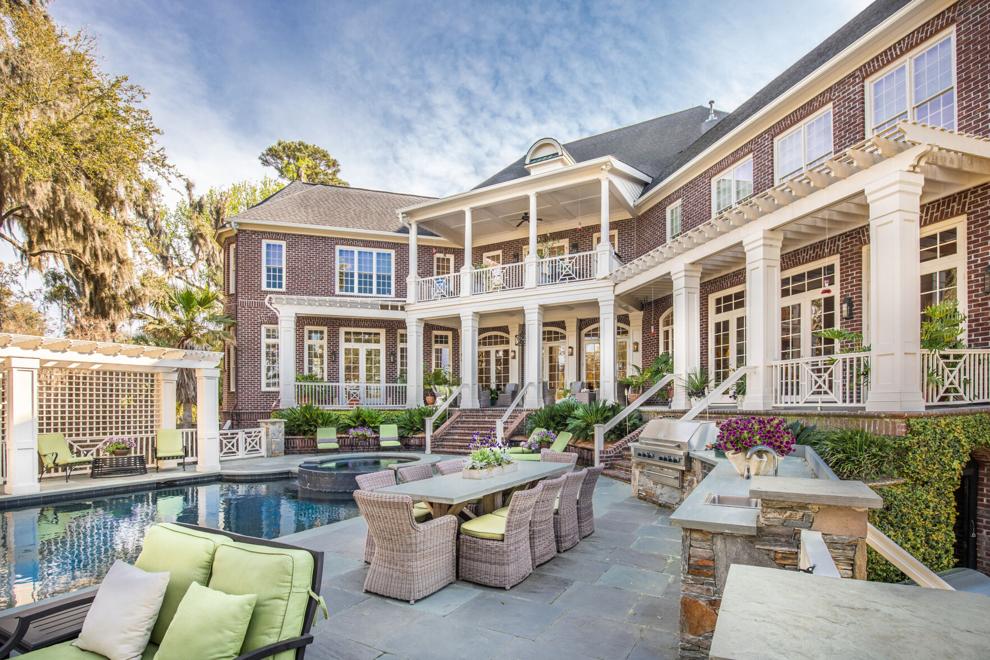 The jaw-dropping property at 5150 Chisolm Road is located near easy access points to West Ashley, James Island and downtown Charleston, and next to the waterfront neighborhood of Raven's Bluff. But the Black Pond property is like being on a private island within itself.
"The drive through the gated entrance down a winding drive, surrounded by oak groves, is transporting," Page said. "It's not so much about the length of the drive, but the exception surroundings that sets the stage for the unexpected reveal of this impressive home."
Wertz added, "While Johns Island boasts some of the most breathtaking views in Lowcountry, there are none better than those from Black Pond. The immaculate home captures those views from every window. The home was designed to provide a 270-degree panorama which takes your breath away. When you enter this home and experience those views, it has a calming effect."
Inside the six bedroom, six-and-a-half bath home is a mixture of traditional rooms adorned with period antiques, as well as causal spots for relaxing. The details and quality in each room are "unprecedented," according to Wertz. "There are too many features to list, but one of my favorite rooms is the mahogany paneled library with a fireplace and bar," she said. "I can picture a family gathered around the fireplace enjoying a beverage and playing games at the game table."
Modern features and finishes show up. Recently refinished heart pine floors sourced from an old Southern home. An elevator providing access to all three stories from the four-car garage and basement level. Two main bedroom suites on either side of the home, each with a gourmet kitchen and living rooms. A furnished basement perfect for game or movie night, has a custom-built wine cellar.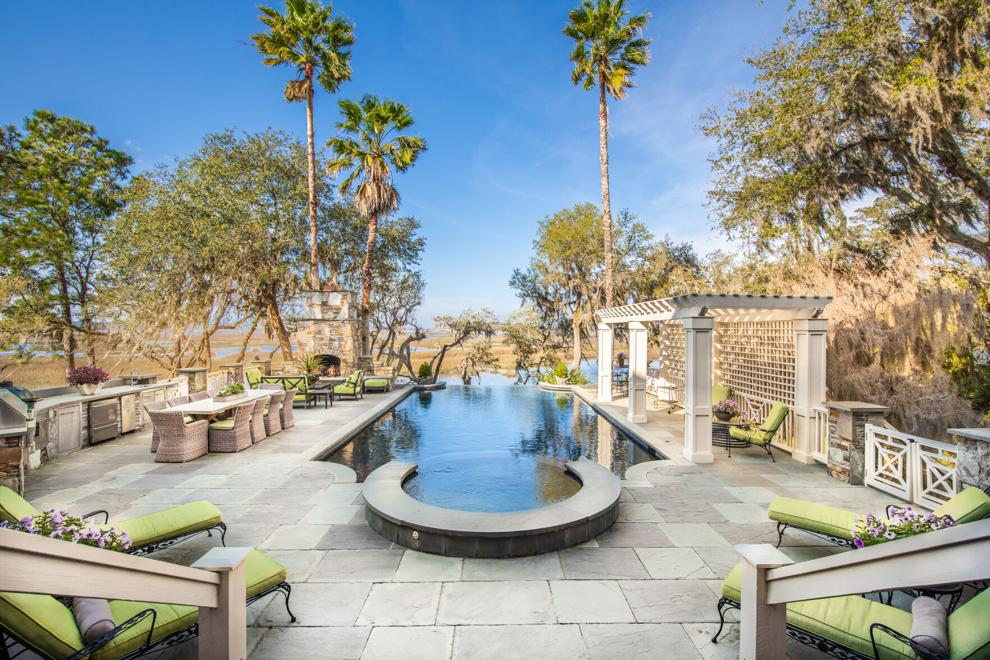 Then, there's the outdoor area. Straight out of a movie set as the ultimate in outdoor living, it has panoramic views of the vanishing pool and New Cut Creek. Gathering spaces surround the pool and spa. Beyond the pool is a full kitchen, fireplace and additional areas designed for intimate gatherings. Imagine sitting with family and friends in Adirondack chairs, with a front-row seat to the marsh and those spectacular Lowcountry sunsets. A walk on a private dock with deep water access to the Stono River completes the idyllic oasis. The last deep-water dock on the creek means little boat traffic.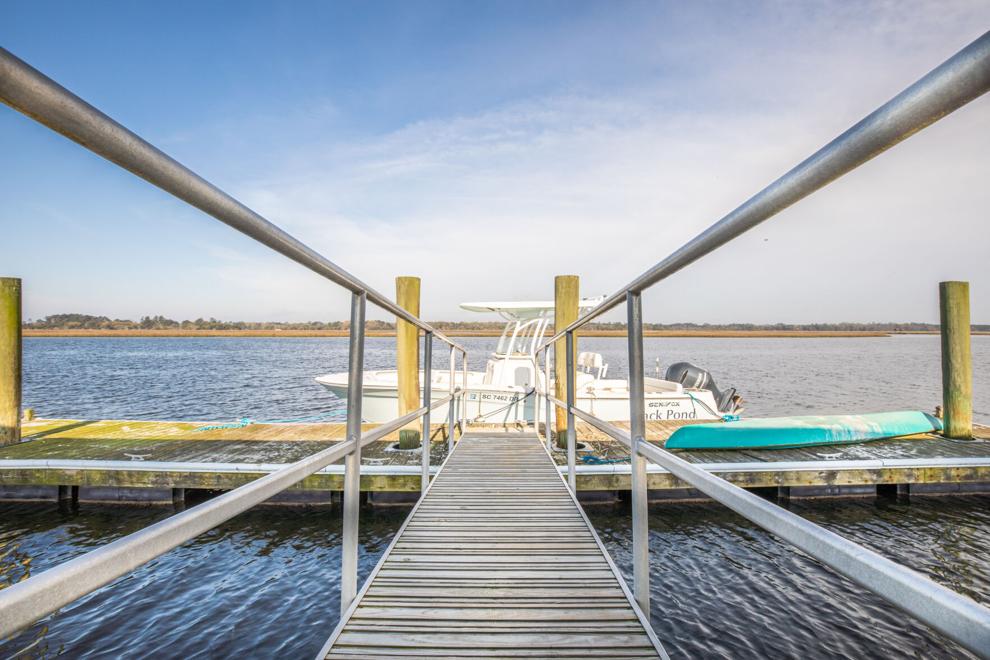 "Black Pond's intended use was for multiple generations to live and enjoy life comfortably—together," Page said. "It is spectacular, with views, beautiful architecture, incredible outdoor living spaces, rooms for both lavish entertaining and relaxed family living and access to water. It is the perfect place to live, gather and experience the beauty of the Lowcountry, at its finest."
***
*Spring things on Johns Island
Cars & Coffee - Freshfields Village: May 15 (and the third Saturday of every month)
Baaaamaste Goat Yoga - Kiawah River: May 1 (and every Saturday through June 12)
Johns Island Concert Series - Beginning May 1
Angel Oak Tree - Mondays - Saturdays 9 AM - 5 PM, Sundays 1 PM - 5 PM
Paint and Sip @ The Woodruff — May 19
***
For those who want to live in an even more rural setting, Yemassee is about an hour's drive from downtown Charleston, 25 miles from Beaufort, 45 miles from Hilton Head Island and 50 miles from Savannah.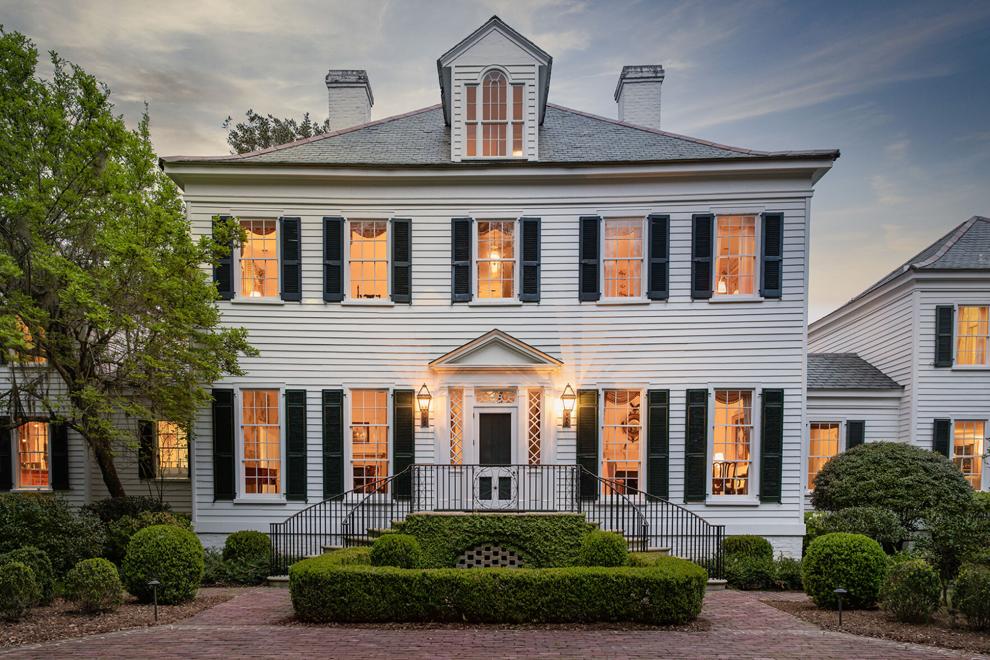 The grand Georgian-style estate at 1305 River Road sits on 86 acres with pecan groves, waterways and marshlands. Known as Bonny Hall Plantation, the compound comprises a 6,000 square foot main home, 2,633 square foot guest house and a 759 square foot cottage. This is the property for those who want the epitome of Lowcountry luxury living—away from it all.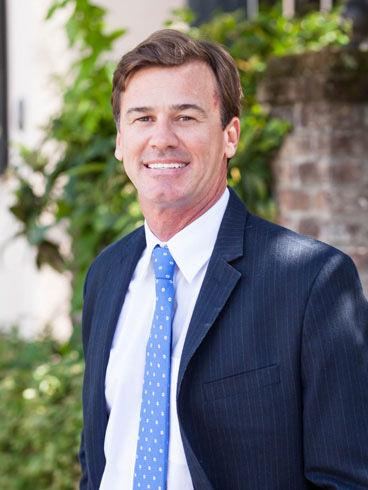 "Bonny Hall Plantation is located in Beaufort County on the Combahee River at the edge of the ACE Basin National Wildlife Refuge and is southern living at its finest," said Middleton Rutledge of Daniel Ravenel Sotheby's. "It is the perfect place to host small gatherings or larger parties."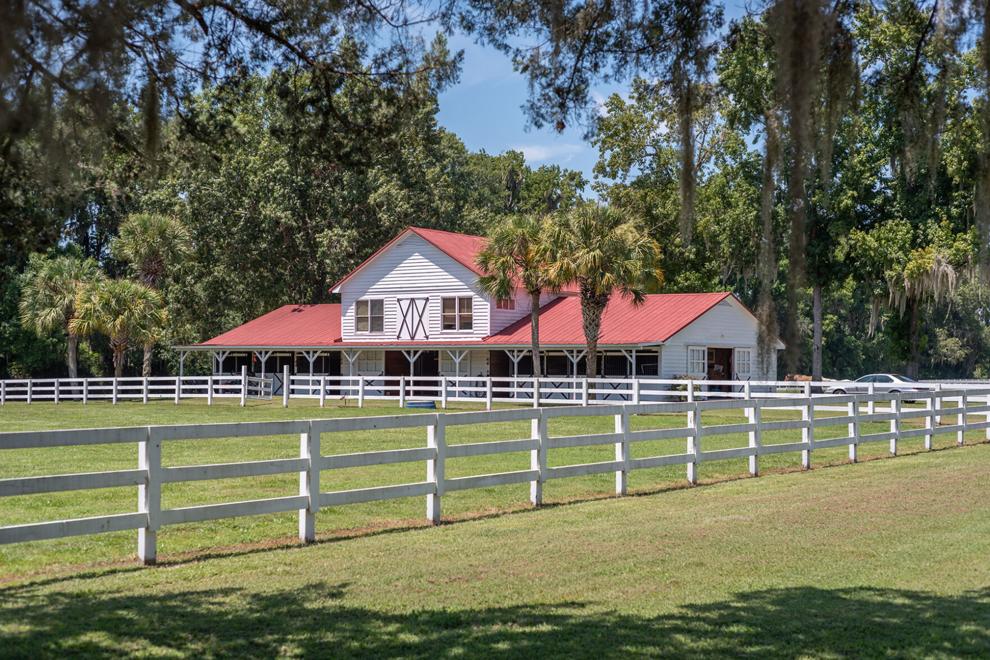 The historic home, built in 1897, is set back, one enters the property through a private gate to an exposed brick courtyard. Oaks abound, nature surrounds, and the lushly landscaped grounds are breathtaking.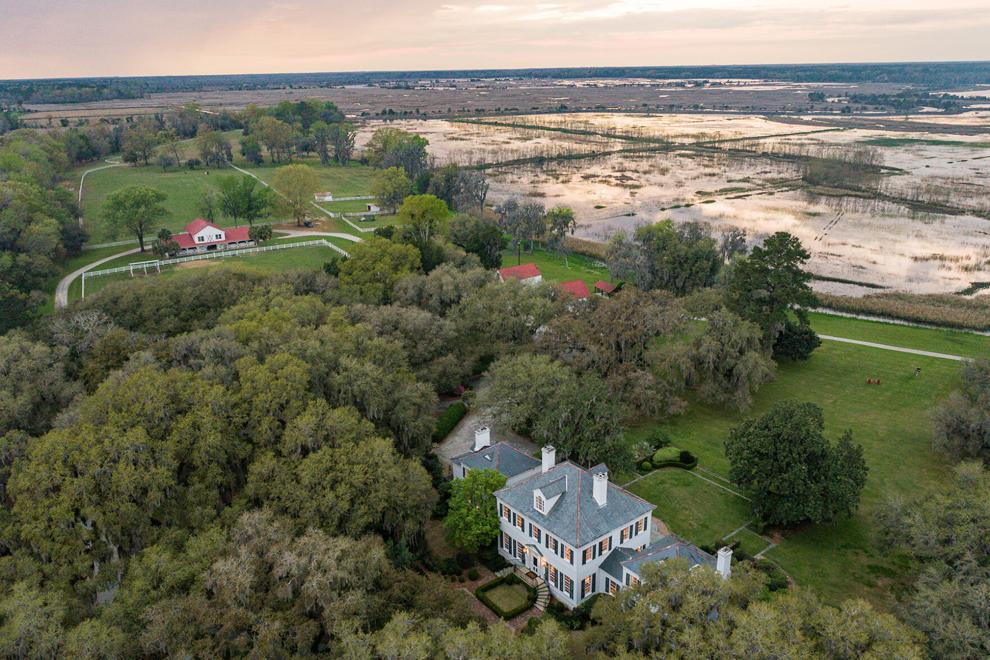 "The gardens were designed by famed Long Island landscape architect Umberto Innocenti," Rutledge said. "There's also a pecan orchard, boating, horseback riding and world-class bird hunting in the surrounding area."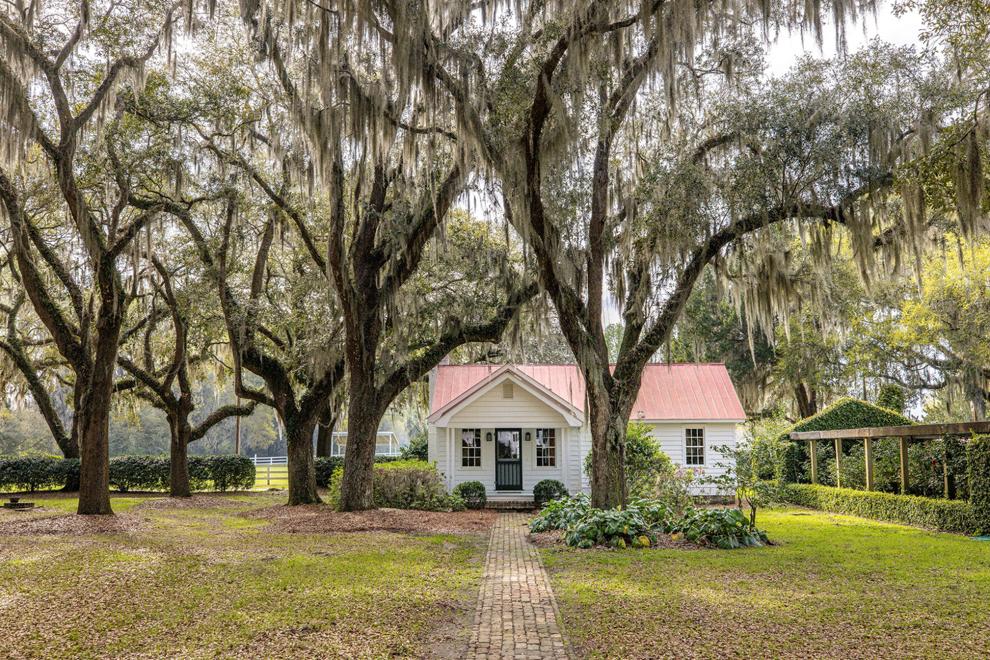 Inside, the home has been expertly renovated by architect Glenn Keys in 2007. Dual stone staircase, original millwork and original fireplaces are a few of the restored elements, paired with modern living in mind—from the light-filled kitchen to the billiards room to formal living and dining rooms. Outside, along with guest quarters, are a six-stall barn, fenced horse paddock, custom bird dog kennel, and a custom-built tree house with views of the National Wildlife Refuge.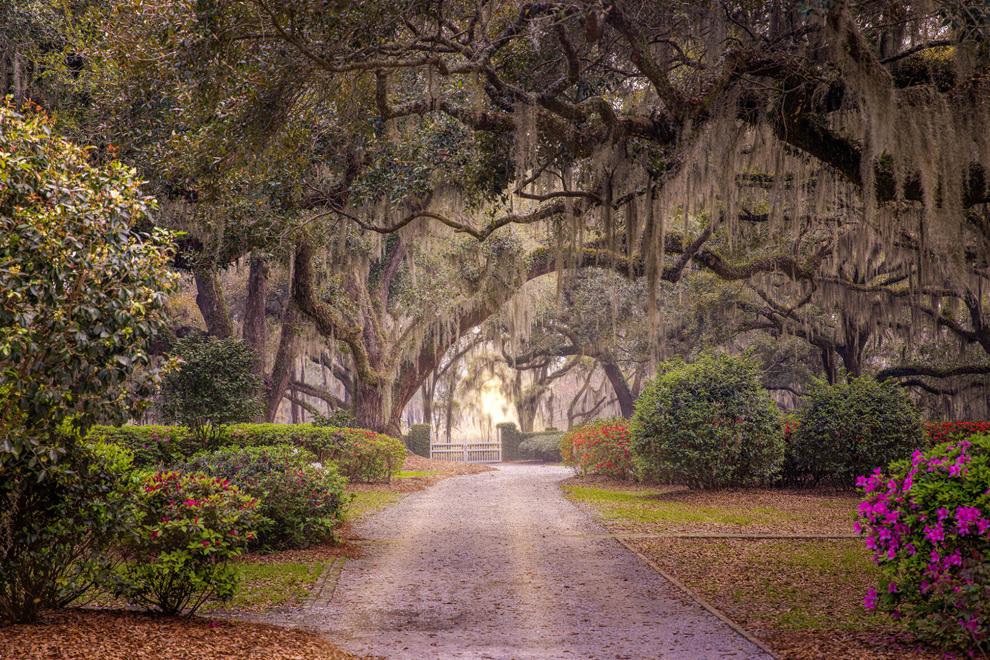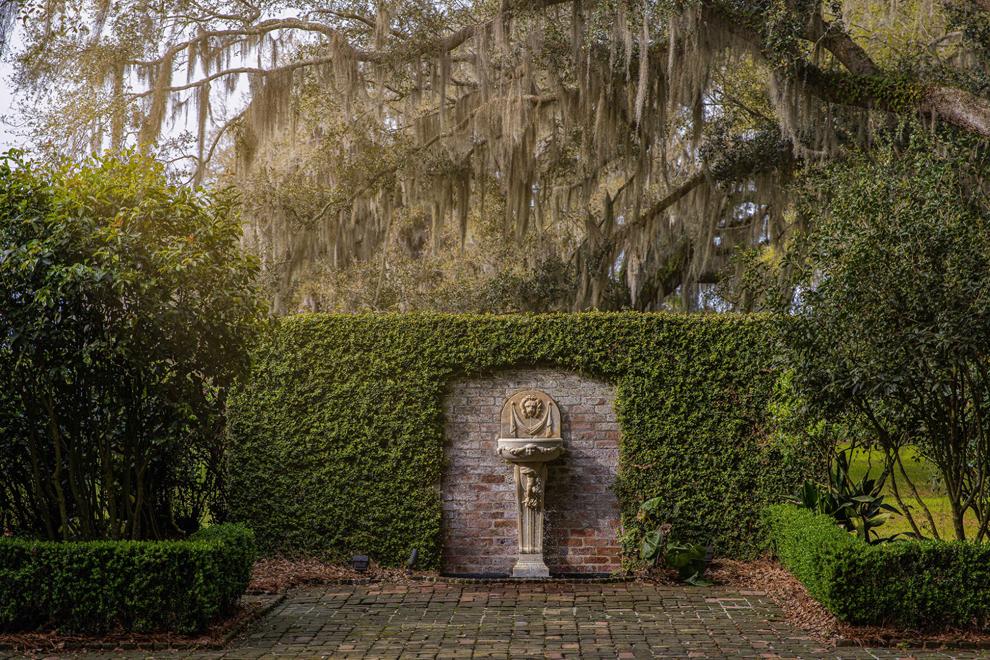 The property has a sublimely peaceful ambiance. Encompassing vista views across rice fields and the river to the 1930s walled garden with 12-foot gates with camellias, towering oaks, terracotta sculptures, lemon and grapefruit trees to the large bricked patio toward the back of the home, its regal presence reflects old-world grandeur, with ideal Lowcountry living.
"The sunsets and the spaces to enjoy them are breathtaking," said Rutledge.
***
*Spring things near Yemassee
Skillet & Jordan Feliz Concert, Beaufort, May 4
Savannah Music Festival, Savannah, May 18-May 30, 7 p.m.
Live After 5 Third Thursday, 5 to 8 p.m., downtown Beaufort, May 20
Original Gullah Festival, Henry C. Chambers Waterfront Park, Beaufort, May 28-30
Beaufort & Bluffton Farmers Market, Saturdays and Thursdays, respectively. April through October.
*** 
*Event listings scheduled to change due to COVID-19. Please check event sites prior to attending.
Contact Brigitte Surette at bsurette@postandcourier.com.