Investors in the company that owns and operates Charleston's biggest hotel will decide on Valentine's Day whether they're smitten with a proposal to sell the business.
Belmond Ltd. is putting the question to a shareholder vote on Feb. 14 at a meeting in London.
The Bermuda-based owner of leisure properties — from hotels to cruises to luxury trains — agreed to be sold to the house of Christian Dior, TagHeuer and Sephora and other high-end brands in a tie-up that will bring upscale travel and upscale shopping under one umbrella.
The buyout by LVMH Louis Vuitton Moet Hennessy was announced late last year. It's expected to be finalized by June 1, assuming the majority of shareholders say they're in love with the idea.
Belmond struck the $3.2 billion deal with the French buyer after conducting a strategic review of its business. Board chairman Roland Hernandez said the sale process "attracted broad and deep interest" from real estate investors, hoteliers, sovereign wealth funds and other prospective buyers.
The winning offer "provides compelling and certain value for our shareholders as well as an exciting path forward with a group that appreciates Belmond's irreplaceable assets and strong management team," he said in a December statement.
LVHM, which already owns two small luxury lodging flags, is making a bigger push into what it describes as the upper crust of the "experiential" travel phenomena.
This latest acquisition would give it more than 40 trophy assets, including the famed Cipriani in Venice, the Copacabana Palace in Rio and Belmond Charleston Place in the Holy City.
Belmond's involvement in the 440-room lodging and retail property dates back to 1995, when, operating as Orient-Express Hotels, it became an investor and the management firm.
LVHM said it expected to retain and "optimize" the Belmond name and to fold it into its portfolio of pricey brands, which also includes Dom Perignon and Moet & Chandon. Its Louis Vuitton retail chain has had a store off the lobby of the Charleston property for about a decade.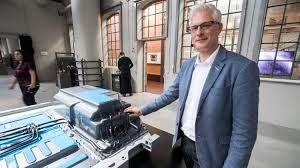 Taking the wheel
Mercedes-Benz Vans is getting a new boss.
Arnhelm Mittelbach, director of assembly in the German vehicle maker's car division in Bremen, will take over in March as CEO of the $500 million North Charleston plant, which builds Sprinter commercial vehicles.
Mittelbach, a former officer with the German Armed Forces, has been with Mercedes-Benz parent Daimler AG for nearly 17 years. He previously ran the company's South Africa car plant.
He succeeds Michael Balke, who took the North Charleston job in 2016 after serving as Daimler's director of E-Class vehicle production. Most of the German executives who travel to plants in foreign countries sign up for a roughly two-year tour of duty before returning to Germany.
"Most ex-pat positions have an expiration date," said Mercedes-Benz Vans spokeswoman Alyssa Bean. "Michael really helped us build up a successful plant over the last 2½ years."
Mercedes-Benz Vans had been reassembling German-made Sprinters imported in parts for more than a decade when the company announced in 2015 that it would expand its Palmetto Commerce Park site to build the vehicles part-by-part. 
The van maker is currently hiring for a third shift as it continues to ramp up production. The company now has about 1,000 employees, and it recently opened a worker training center at the old American LaFrance building in Summerville, where Trident Technical College will teach automotive skills to prospective hires.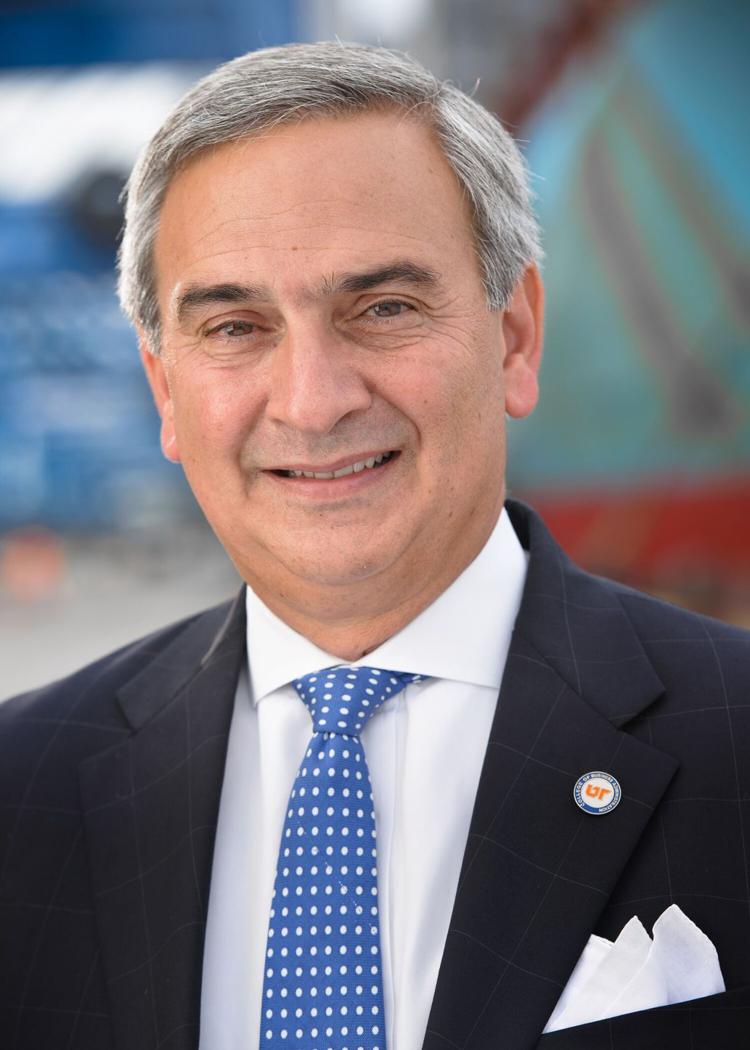 Trade: How tweet it is
He practically grew up on the docks of Savannah's port, where his father was director of operations. He earned advanced degrees in logistics and transportation from the University of Tennessee. He's a believer in economist David Ricardo's law of comparative advantage governing international trade.
And this year he'll mark his 10th anniversary as president and CEO of the State Ports Authority.
So where does Jim Newsome develop his views on global trade?
"I learn about our trade policy like you — from Twitter every morning," Newsome joked recently while speaking at the Daniel Island Club. 
Newsome's reference to President Donald Trump's obsessive tweeting about one of his favorite topics — the trade war with China — was, of course, in jest.
In reality, Newsome might find room to differ with Trump's hard-line stance on China, South Carolina's biggest trading partner with roughly $13 billion worth of goods moving between the two nations.
"The reality of life is that China is 60 percent of Asian trade today," Newsome told the crowd, according to a report in the Daniel Island News. "So, anything that diminishes volume in China will hurt trade, if it doesn't go somewhere else."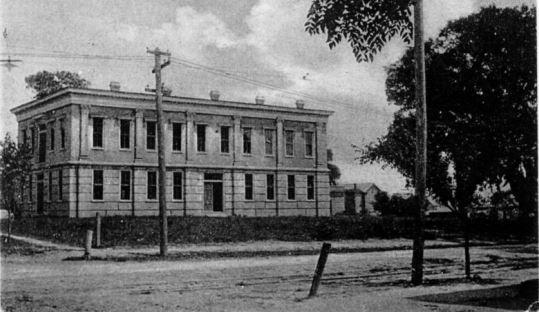 Fueling the fire
After learning that former longtime Berkeley County supervisor Jim Rozier died last week, ex-Mount Pleasant Mayor Cheryll Novak Woods-Flowers thought back to some minor political mischief the two cooked up together.
It was at a time when Mount Pleasant felt it wasn't getting the attention it deserved from Charleston County. That sparked a rumor that the once-sleepy East Cooper town was thinking about seceding and returning to Rozier's neck of the woods. While not widely known, Mount Pleasant was part of Berkeley County back in the day, and it even served the government seat for a short spell in the late 1800s.
Rozier and Woods-Flowers didn't exactly discourage the secession speculation.
"Jim and I intentionally spent time together in very popular places to add fuel to the fire (in places such as) The Dock restaurant," she said, referring to a Moncks Corner seafood establishment now owned by Gilligan's. "Of course, the town never seriously considered a move, but we may have gotten a little more attention."
Mount Pleasant went to Berkeley when Charleston County was divided in 1883. The town even constructed a courthouse in 1884 at Pitt and King streets in the Old Village.
But the relationship was short-lived. Charleston County took Mount Pleasant back through annexation in 1895.
As for that new courthouse, neither side would pay the overdue bill for the bricks that were used to build it, according to the town's website.
Tech exit
Not only is The Harbor Entrepreneur Center on the move: So too is the business accelerator's co-founder and executive director.
John Osborne, who has been with the nonprofit for five-and-a-half years, said in an announcement that's he's stepping down. He will remain with Charleston Angel Partners, a local investment group, and plans to stay on The Harbor's board.
The Harbor is leaving its office at the Pacific Box & Crate development on upper King Street, making way for a solar firm to take its place. Osborne said in late January he does not know yet where The Harbor will be housed next. Its lease at Pacific Box & Crate is up in July.
The Harbor is looking to hire a new executive director, a job that pays a $50,000 salary. Apply at www.harborec.com/apply.