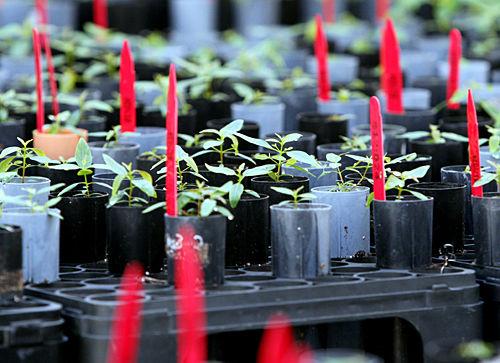 Just after the turn of the century, three paper-making giants decided to pool their forestry research teams and set up a biotechnology firm in the Lowcountry, tasking it with developing new varieties of fast-growing trees.
Seventeen years later, two of the founding partners are out, deciding last week to cut Ridgeville-based ArborGen from their portfolios.
International Paper and WestRock closed a deal Thursday to sell their roughly two-thirds stake in the Dorchester County company for $29 million, handing full ownership to New Zealand-based Rubicon Ltd., the descendant of a onetime corporate behemoth on the island nation.
ArborGen has become a prominent player in the business of breeding fast-growing tree varieties and selling them to timber companies in hopes of shaving a few years off a forest's life cycle. The company produces about 350 million saplings a year, mostly pine trees grown in 15 nurseries on three continents, and it now employs 160 workers globally.
International Paper and WestRock didn't respond to requests for comment Monday. Rubicon chairman Steve Kasnet said in a statement that the companies are no longer as interested in forestry research as they once were.
"Much has changed with our partners in terms of their own strategic agendas, which has now delivered this acquisition opportunity for us," he said. "We fully understand that ArborGen is no longer within each of their core mandates."
Kasnet added that the Ridgeville firm's "strategic positioning and operational execution are second to none."
ArborGen appears to begun turning a profit, but the three partners were still contributing millions of dollars each year to fund its operations, financial disclosures show. In a report to investors last year, Rubicon said that while the company's operations were in the black, it was "not currently self funding." Rubicon said it had poured $91 million into the company, including $4 million last year.
ArborGen earned $3 million in profits last year on $37 million in revenue, according to a disclosure filed with New Zealand regulators.
That's an improvement from the financial picture ArborGen disclosed seven years ago when it filed for an initial public offering, a plan it later scuttled in favor of taking funds from its founding partners. At the time, it said it lost $14.7 million on $21.6 million in sales.
It wasn't immediately clear how ArborGen's operations would be affected by its sale to Rubicon, which was spun off in 2001 from what was then the largest industrial company in New Zealand, Fletcher Challenge. ArborGen couldn't be reached for comment.
But the Ridgeville firm will be a central focus for Rubicon, which financed the deal by selling $12.5 million in new shares of its stock. The company has only one other firm in its portfolio, the New Zealand timber company Tenon Clearwood, in which it reduced its stake earlier this year.
"ArborGen has always been core for us," Kasnet said. "We are a founding partner of the business, and we have for some time been keen to extend our involvement to help the company realize its full promise."