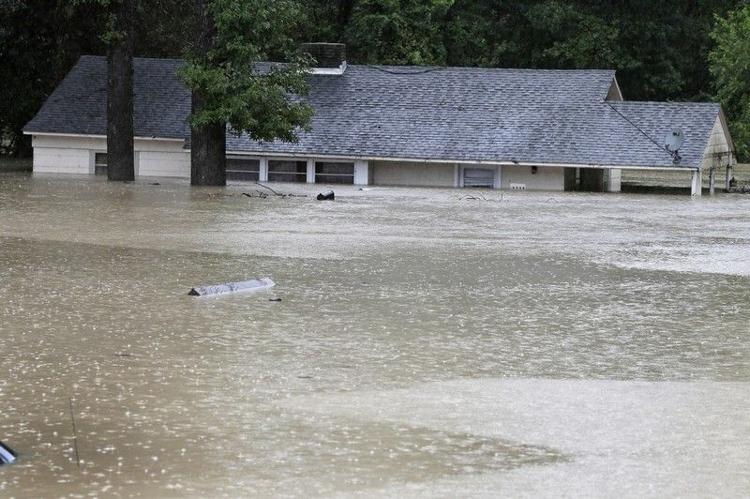 A rising tide floats all boats, the old saying goes.
A notable exception is the leaky government program that provides the bulk of the flood insurance in South Carolina and the rest of the country.
Financially speaking, it's underwater and sinking fast, even as demand for the service increases. Congress has about six months to salvage it, a blink of an eye in D.C. time.
At issue is the National Flood Insurance Program, which is part of the Federal Emergency Management Agency and covers more than 200,000 homes and other properties across the Palmetto State.
It was created in 1968 to provide affordable policies that private carriers couldn't or wouldn't underwrite at that time. It's due to expire Sept. 30 unless lawmakers and President Donald Trump can agree on an extension.
"We ... and many others support extending that program for a long time, as long as we can get it," said Tom Santos, vice president for federal affairs at the American Insurance Association in Washington, D.C.
The alternative, he added, "could be quite disruptive."
Hearings on how to rescue and reform the program began this month on Capitol Hill.
"I think momentum is building," Santos said. 
Roy Wright, who heads the federal flood carrier, told a Senate banking committee that the stakes are high. The program he oversees covers more than than 5 million properties valued at more than $1.2 trillion. One of the big worries about a disruption is that banks won't loan money for properties in high-risk areas without flood coverage, which is not included in a standard policy.
"The stability of the real estate and mortgage markets depends on this," Wright said earlier this month. 
Insurance sure isn't the sexiest legislative issue, but it's likely to resonate with property owners in South Carolina, where major flooding over the past two years caused widespread destruction and financial pain.
The federal program is itself in a tight money bind as it struggles to remain afloat. It's more than $24.6 billion in the red from claims paid out for past storms, such as Sandy and Katrina.
The nearly insolvent program also has been blasted as a federal subsidy and an incentive to build and rebuild in flood-prone areas, in part because its rates "do not fully reflect" the risk, as the Government Accountability Office noted in a recent report.
Adding fuel to the fire is that some policyholders "have been bailed out repeatedly," said University of South Carolina risk expert Robert Hartwig, a former Insurance Information Institute president and chief economist who joined the Moore School of Business finance faculty in Columbia last year.
"This situation can't continue forever," he said.
By most accounts, it won't. While Congress has tried before, it's widely agreed that the time is ripe to overhaul and stabilize the flood program.
The most talked-about solution is to inject some competition into a market that's been all but monopolized by Uncle Sam for almost half a century, Hartwig said.
"What seems very likely now is that we are going to see some greater private-sector participation in the National Flood Insurance Program. .... To some degree it can be done," he said.
The industry is more comfortable about wading into this line of business again, partly because of the data and technology that are now available. 
"Our understanding of flood risk has become much more sophisticated," Hartwig said,
It's also a potential money maker.
"The insurers themselves are looking for areas of growth to deploy capital to," he said. "There is capacity there for insurers."
The key to making this free-market fix work will depend on how lawmakers write the ground rules. Hartwig said private-sector players won't want to be "second-guessed and overruled" as they assess risks and set prices. 
"Insurers will never get into this market if they believe regulators will step in and force them to push down rates," he said. "Insurers will need assurances and guarantees that will not happen."
They'll also need banks and other real estate lenders to accept their coverage just as they would a flood policy with the backing of the U.S. Treasury.
No one is calling to end the federal program, which could serve as a carrier of last resort for high-risk situations.
Congress has been down this road before. It tried to phase out the subsidies and underpriced policies as part of a reform act in 2012, but those changes were watered down after property owners howled about a sharp jump in rates.   
U.S. Sen. Jon Tester, a Montana Democrat, and Sen. Dean Heller, a Republican from Nevada, are leading the effort this time. They have introduced a bill to encourage private carriers to step into the market.
"We have to take steps this year to give consumers more flood insurance options," Tester told The Wall Street Journal this month.