"In the middle of difficulty lies opportunity." Albert Einstein.
Last year, December 2019, most of us were thinking about the holidays. We geared up for celebrations near and far. Getting on a plane or driving over the river and through the woods wasn't something we had to think about. It was a given.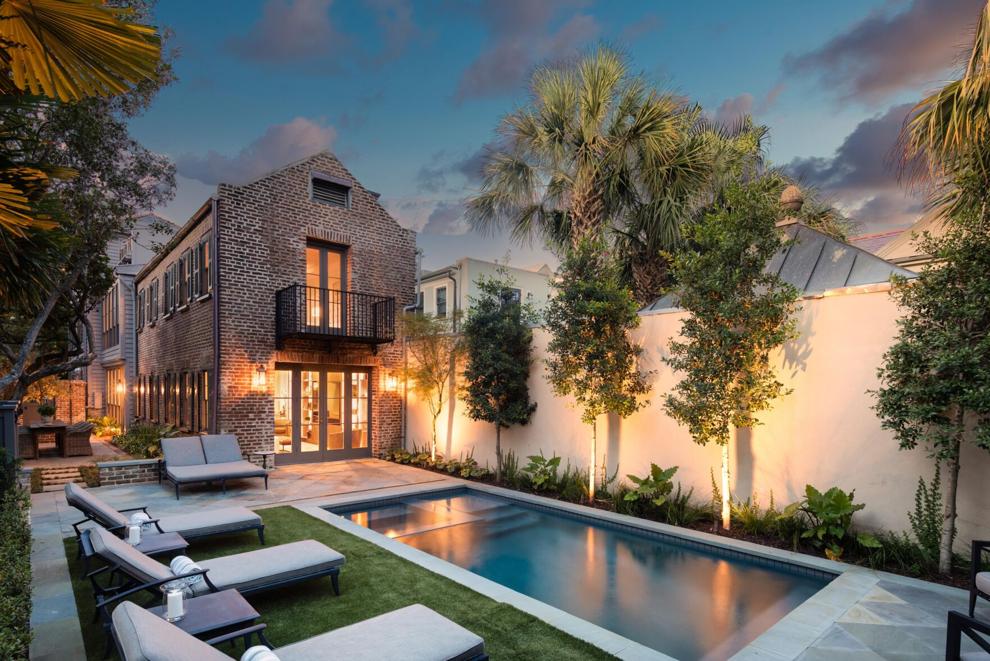 The Charleston real estate market was humming along—inventory was becoming an issue for first-time homebuyers—those in the $250,000 or less category. Charleston real estate set records in 2017 and 2018 as median home prices rose. A Carolina One agent, Theresa Evans, quoted in a 2019 article that Charleston was growing at three times the national average and the "most pressing issue has become available inventory."
Will Jenkinson, Broker-in-charge of Carolina One New Homes said in early 2019, "You're coming off a 2017 that was an all-time high. So, when you set a record, it's hard to match that record. It's especially hard to match that record when you have less of your product to sell."
We all knew that Charleston was a draw for out-of-towners already. Many people were moving to our fair city and its beautiful shores. What we didn't forecast was something that would throw the entire country into a frenzy of uncertainty. According to the Charleston Trident Realtor's Association's (CTAR) latest data from the second week of December, our market's inventory is at an all-time low at 1.5 months of available inventory.
According to the New England Journal of Medicine, on December 31, 2019, "China reported a cluster of cases of pneumonia in people associated with the Huanan Seafood Wholesale Market in Wuhan, Hubei Province." Health authorities then found it was a novel coronavirus and by the end of January, 9,926 cases were reported in 21 countries. January 20, 2020 was the first confirmed case of the virus in the United States.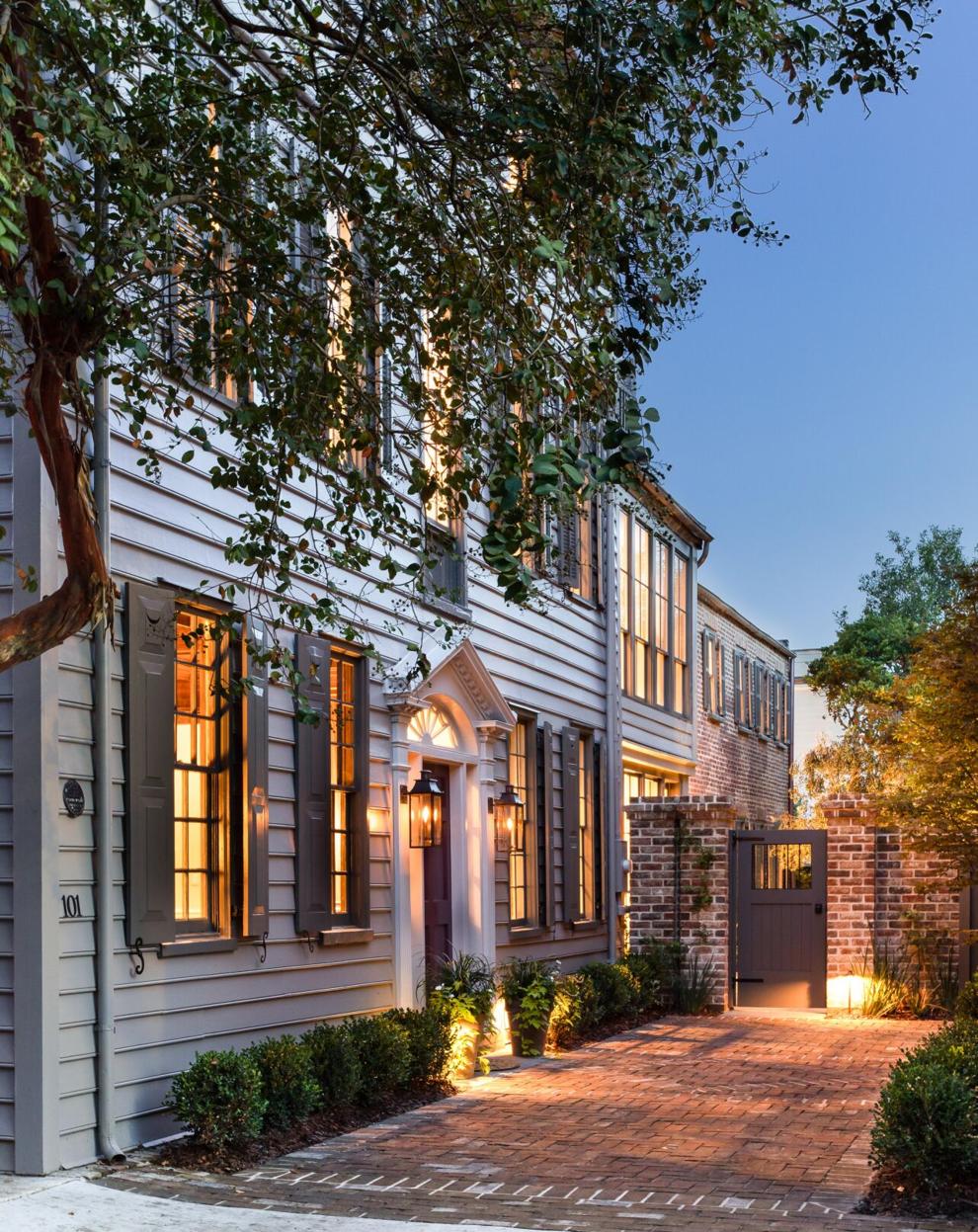 This unprecedented year has affected our country in every way imaginable. Once the dust settled from our shock and fear of it, real estate markets, especially those in less dense areas, surged in home sales. Charleston was and continues to be one of those markets. The Charleston real estate market has realized record-breaking sales and home prices have risen.
I reached out to six industry experts: Michael Scarafile, President of Carolina One Real Estate, Sarah Coleman-Lee, Broker Associate of AgentOwned Realty, Will Jenkinson, Broker-in-charge of Carolina One New Homes, Charles Sullivan, Founding Partner/Broker of Carriage Properties, Georgia Bell, Realtor of William Means Real Estate and Champ Smith, Realtor of Beach Residential. They offered up their experiences of 2020 and their predictions for 2021.
The changes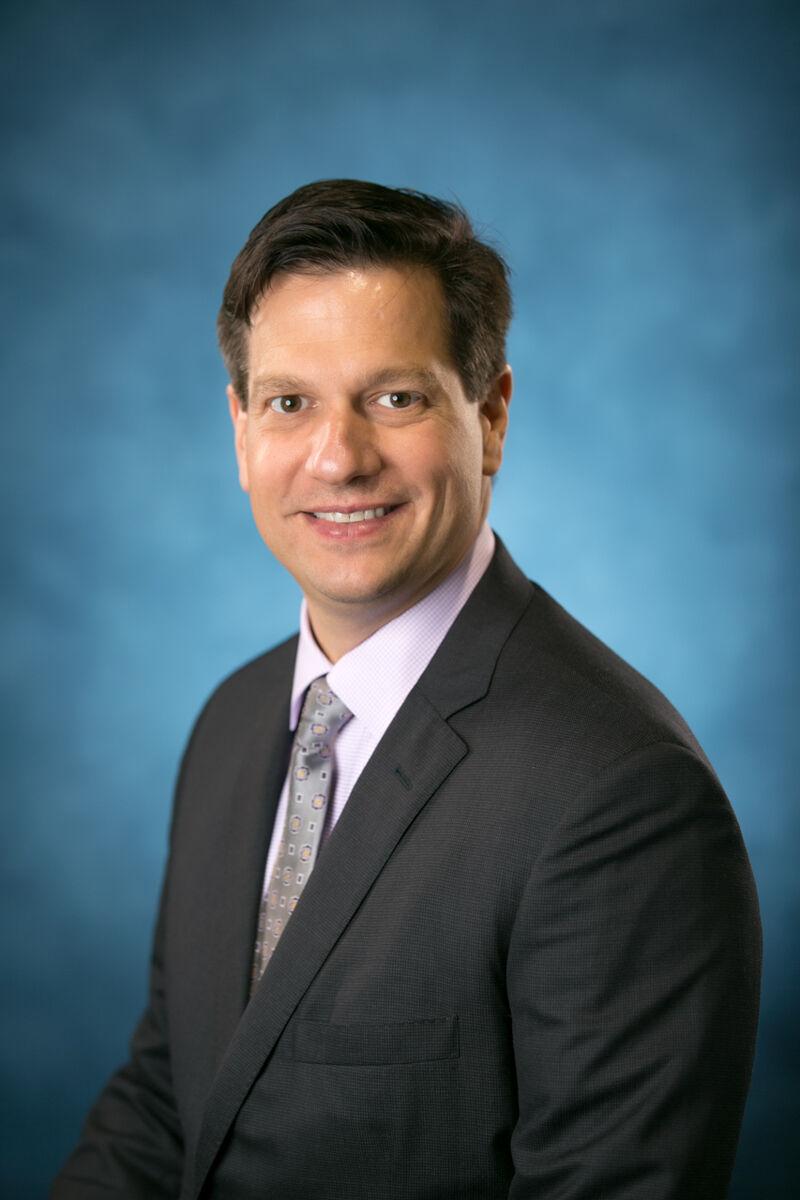 "In February 2020, before the Coronavirus had become part of our daily lives, the headline was '2020 will be the best year in the history of Metro Charleston Real Estate,'" said Michael Scarafile, referring to a newsletter he sends out company-wide to his brokers and agents.
Scarafile went on to say that it wasn't a straight-line trajectory he expected, but as it turns out, it was a very accurate one.
"Closed units are up 14 percent year to date and under contract showed strong year over year growth starting back in July," he reported in November. "2020 will be an all-time record for the number of homes sold in metro Charleston."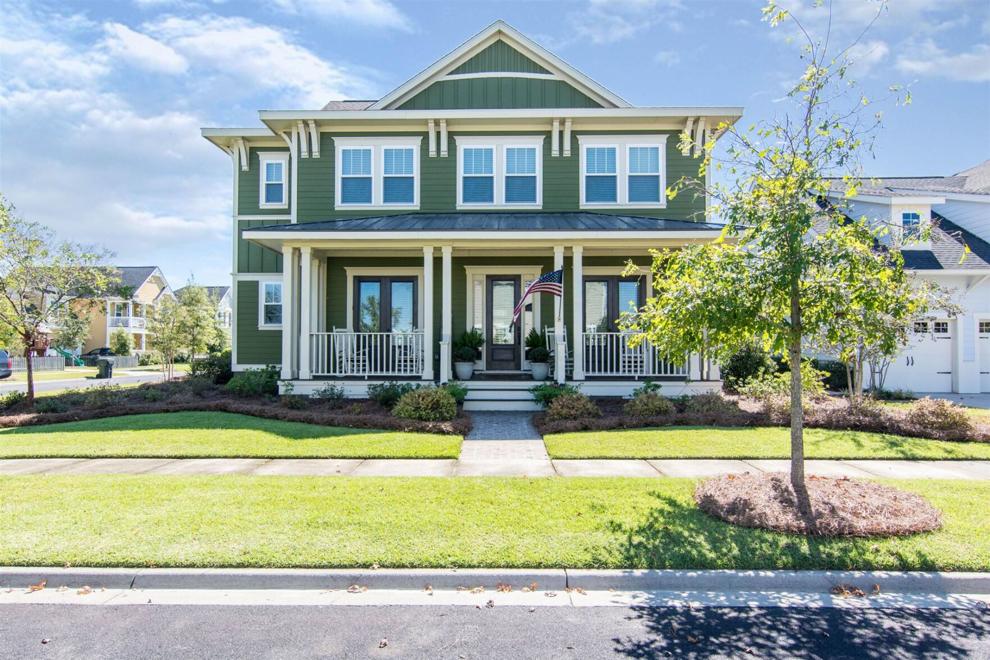 He sees no evidence of the trend slowing down either. Low mortgage rates and the demand—from both people already living here taking advantage of buying more house and those relocating here will drive sales throughout 2021 and beyond, he predicts.
Homes are selling 20 percent faster and the average sales price is up 9 percent, Scarafile noted. "On the bright side for buyers, the increase in average sales prices is softened by mortgage rates," he said.
Regarding the low inventory that is part of the Charleston real estate market now and the challenges it presents, Scarafile said, "Our market is nearly 10,000 properties away from becoming 'balanced.'"
Scarafile noted that economic challenges are inevitable with the ongoing pandemic. "These (challenges) may result in more properties coming on to the market from homeowners who are forced to sell. We have both strong buyer demand and the ability to absorb this added inventory without a negative impact on pricing."
Uncertainty, a halt in home sales—and a resurgence
Sarah Coleman Lee of AgentOwned Realty said the year started off strong, with sales trending in a positive direction, but that changed in March.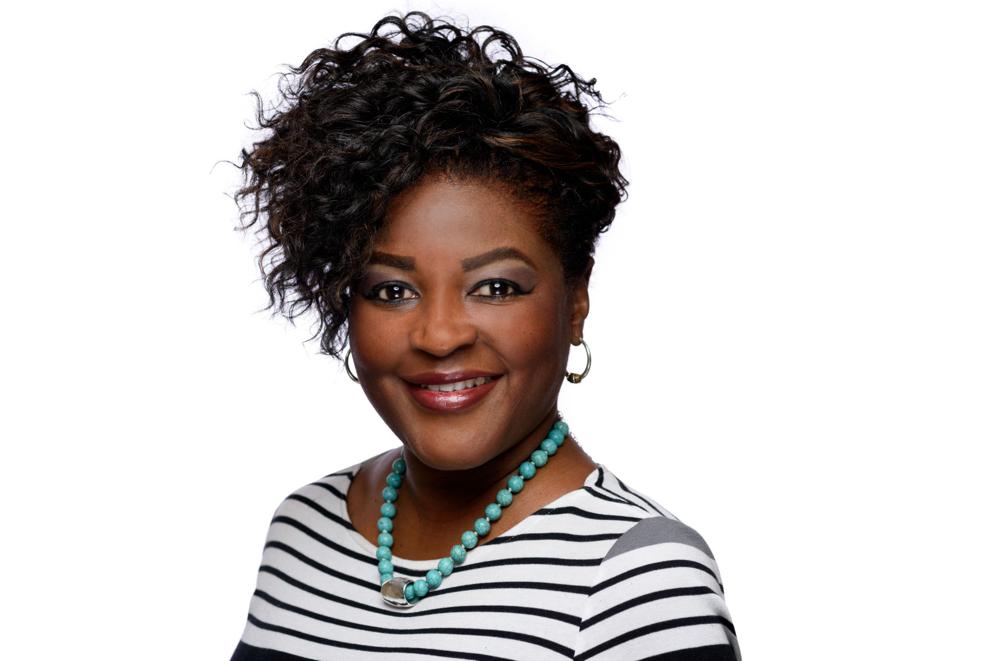 "I began to see a drastic decline in the market and listing activity amongst home sellers and buyers due to COVID constraints and overall uncertainty within the company," she said. "I also had several home buyers who were in the process of purchasing a home that found they were no longer approved due to stricter underwriting requirements."
Will Jenkinson agreed, saying, "When the shutdown was announced in mid-March, sales started to slide and continued through April. Mid-April was the low point for homes going under contract. Low inventory has created greater challenges to provide affordable housing for our 'workforce' in our region. I'm excited to work with Prosperity Builders in our region with the opening of Gregorie Ferry Towns in Mount Pleasant."
Since the pandemic has greatly affected those buyers in the $200,000 range, Jenkinson said that other opportunities are on the horizon in West Ashley and Johns Island in 2021. Builders are realizing that this demographic needs affordable housing options and properties such as these will be a tremendous help in addressing that need in 2021.
Coleman-Lee said some of the biggest challenges for both her and her clients has been the need to do business with her clients (and her family) on a socially distanced basis.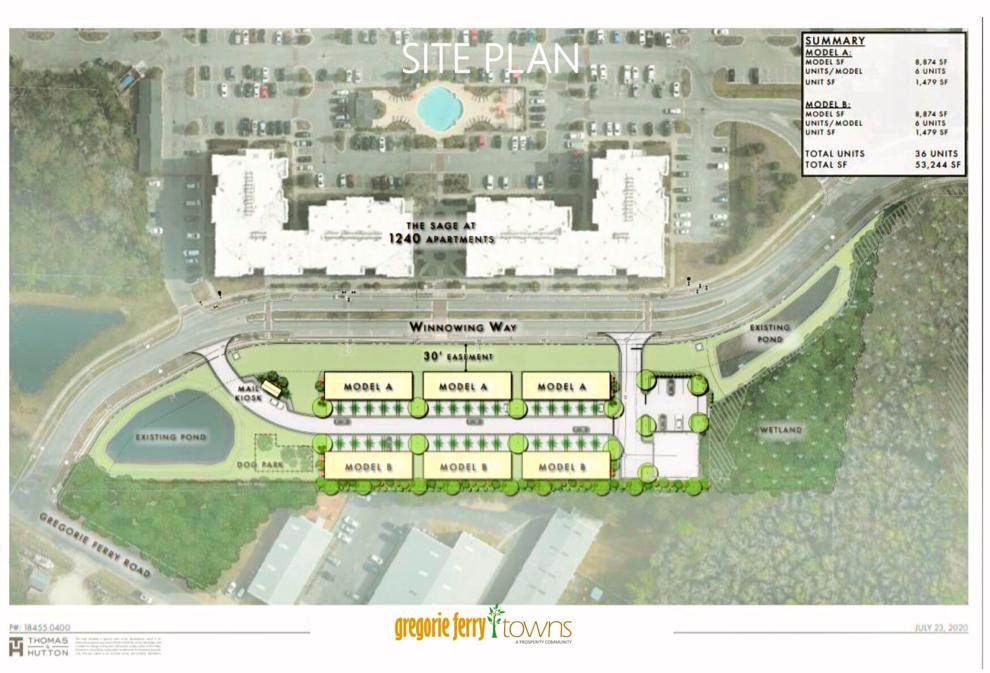 "We all have been challenged to tread upon uncomfortable territory. The biggest challenge for me personally has been readjusting to the guidelines of social distancing," Coleman-Lee stated. "As with most people, not being able to connect with family and friends has been a major challenge, but I'm extremely grateful for technology and the ability to connect in different ways," she said. "For my clients, having to quickly pivot in reforming processes, systems and solutions to meet their needs in the midst of this and staying aware of market conditions so that I'm able to inform, educate and reduce their uncertainties and make the best decision for their families has been a priority for me."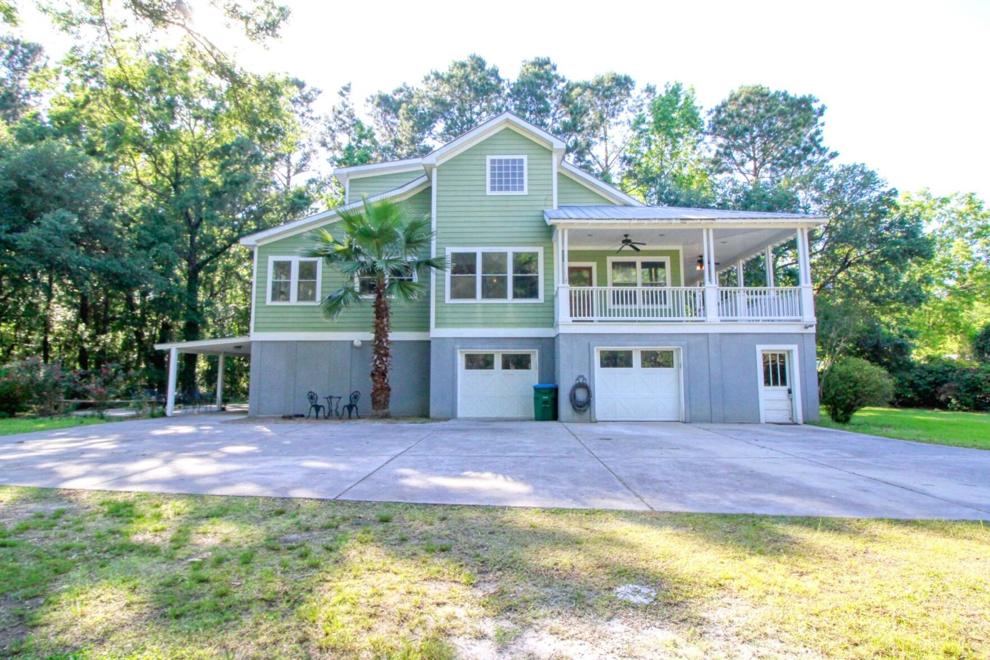 When asked how the Charleston market is adjusting to record-low inventory, Coleman-Lee said that home equity has given many sellers options that they may not have had before. "The rise in sales prices has prompted many homeowners to sell and take advantage of the current market and while it's not been enough to meet demand, it's definitely placed the market in a much better place."
Jenkinson said he doesn't see the low-inventory challenge going away anytime soon. "Our local new homes industry produces around 4,000 to 4,500 homes annually, and this isn't enough to keep up with the current demand," he explained.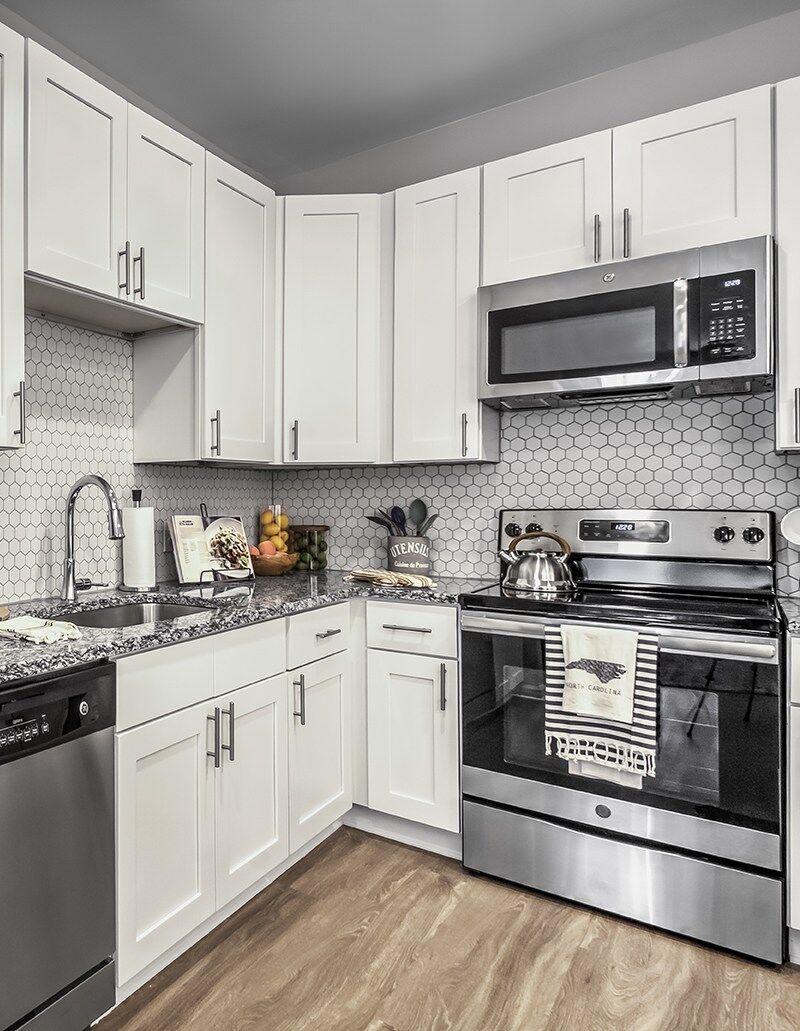 The good news is that former renters have become homeowners and low interest rates help buyers' money each month—many are choosing to do so—buy instead of rent now. Jenkinson said that he's also seeing an uptick of buyers moving to more rural areas as well.
"Many local buyers are selling their homes and moving out to communities in Ridgeville and Awendaw," he said.
According to CTAR's November 2020 update, rural Dorchester County's (which includes Ridgeville) average single-family sales price has jumped 136.4 percent from the same time last year, with that average sales price being $237,583 now from $100,500. Days on market (DOM) have plunged from 215 in 2019 to 25 in 2020. In Upper Mount Pleasant, which includes Awendaw's sales, the average sales price has risen from $538,713 in 2019 to $653, 718—a 21.3 percent increase. DOM are 43 as compared to 71 in 2019.
The demand for homes here is constant and technology is aiding buyers. "Our new home agents have sold many homes via Zoom or other virtual platforms," Jenkinson commented. "We have increased our drone videos, use of 3D Matterport tours and Facetime to help show the home and write a contract."
Jenkinson said that he has seen a large increase of homebuyers from the Midwest and Northeast.
"Many of these buyers have relocated from high dense, urban cities to our region," he said. "They don't need to find a job in our local market since they're working virtually...which has led to a big demand for homes with office space and spaces for homeschooling."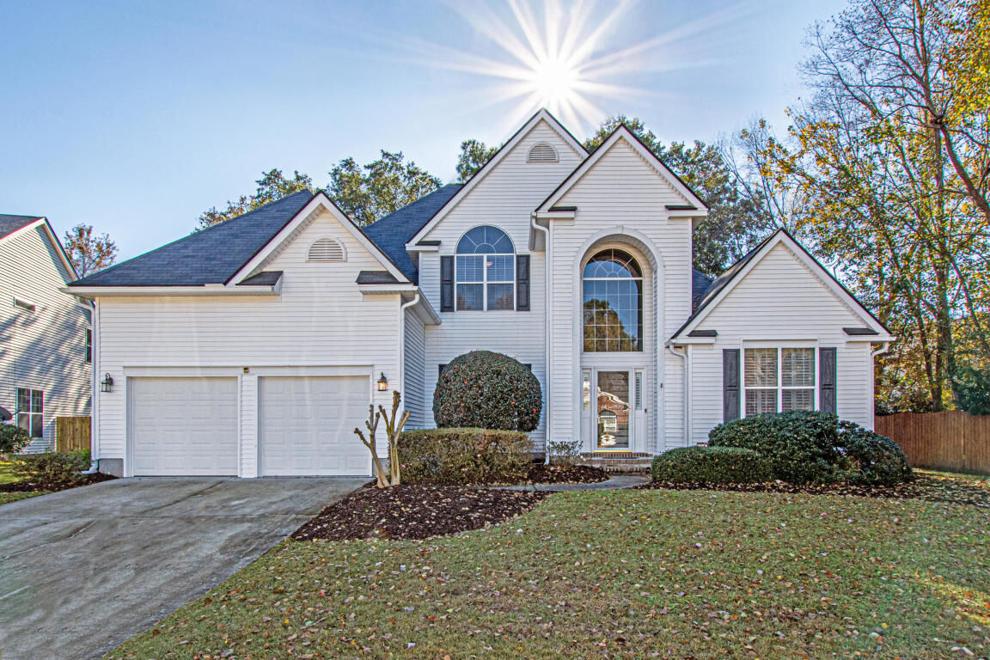 Coleman-Lee added that she has also seen an uptick in many buyers' decision to make a home purchase. "They want to take advantage of low interest rates and significant long-term gains. The pandemic and economic crisis has prompted many buyers to reevaluate the place they call home as our homes have become more than the place we live," she said. "For many of us, home has become where we work, for virtual learning for our kids, a home gym and so much more."
Ongoing luxury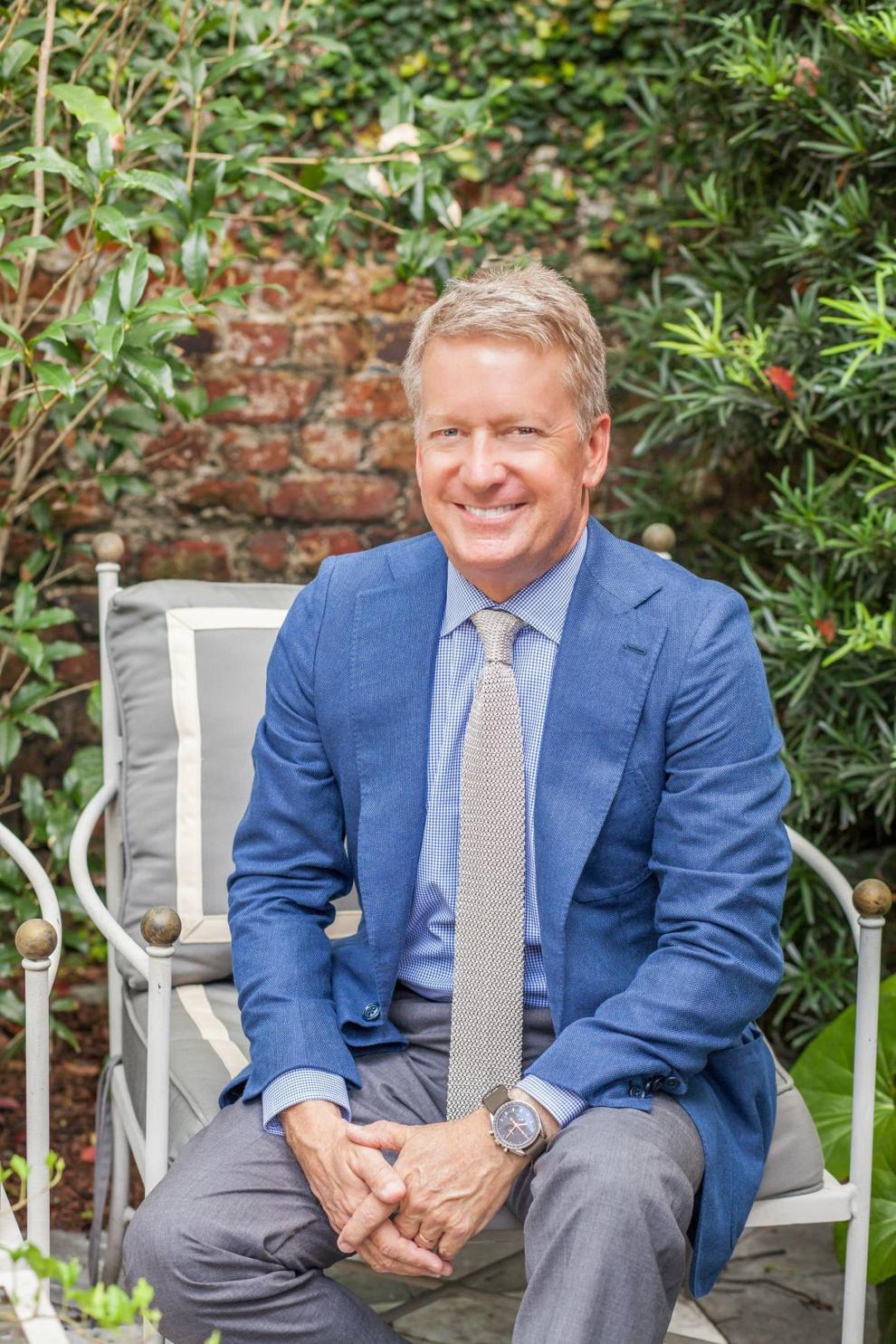 "The luxury market (1M plus) was trending upward in early pre-covid 2020 with good momentum," said Charles Sullivan. "For example, when you compare 1M plus closings from Jan 1 to March 1, 2019 vs 2020, the number of closings were trending up nicely from 87 to 113 closings in Metro Charleston."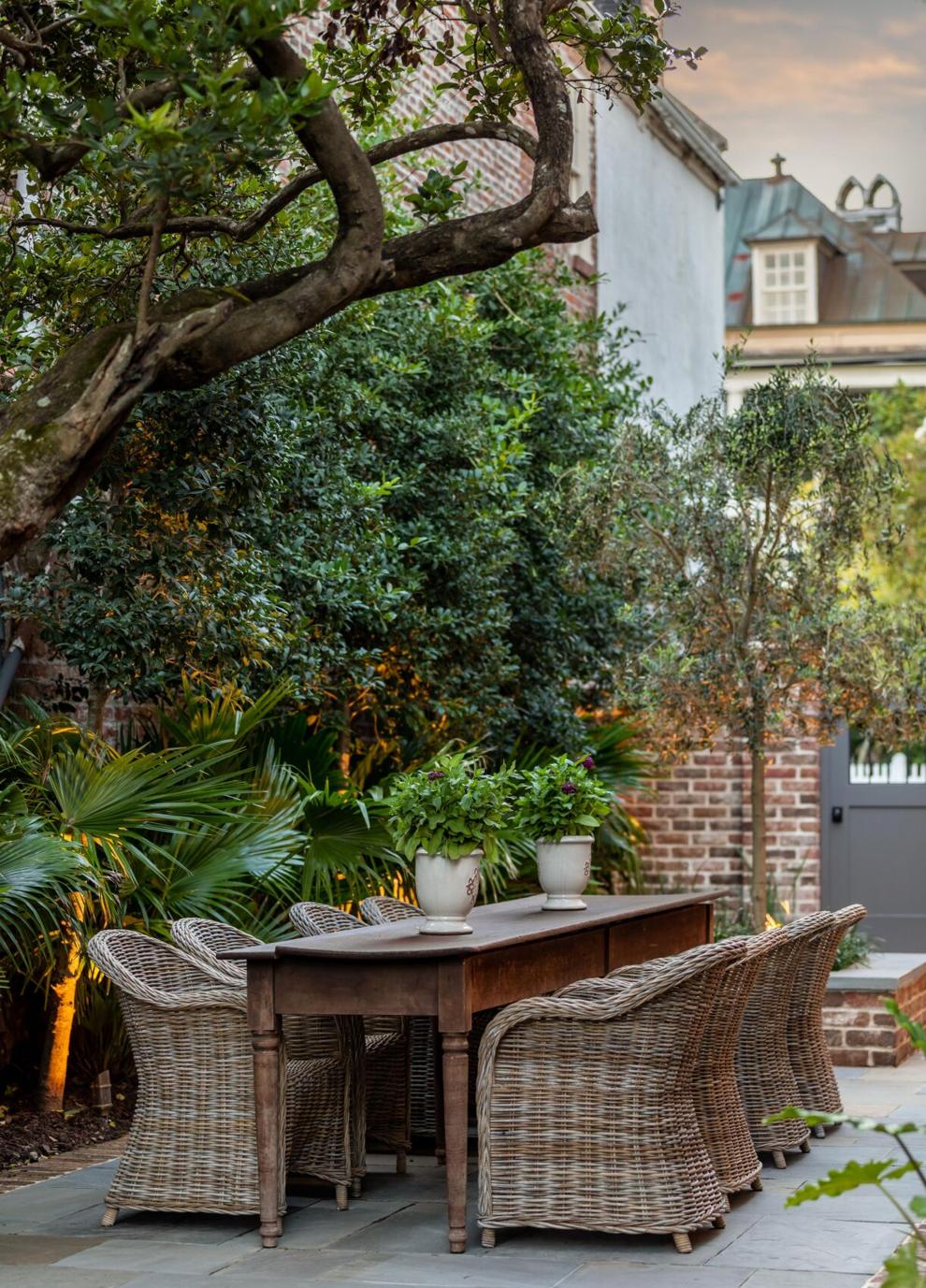 Like the less pricy home market, luxury sales dropped drastically in March and "basically shut down," Sullivan said. "Though Carriage Properties and the overall market had a good many contracts to close in March and April, and that kept us busy behind the scenes, we geared up for a 90-day hurricane," he added.
Georgia Bell said that at the beginning of 2020 she was seeing a "lag" in downtown sales due to "perceived flooding and a few other issues."
"Sales picked up in June, then we had a slight slowdown and in August, it picked up," Bell said "Toward the end of summer, I saw a real change in people ready to buy. I was amazed at how many people from big cities in the Northeast were ready to relocate here."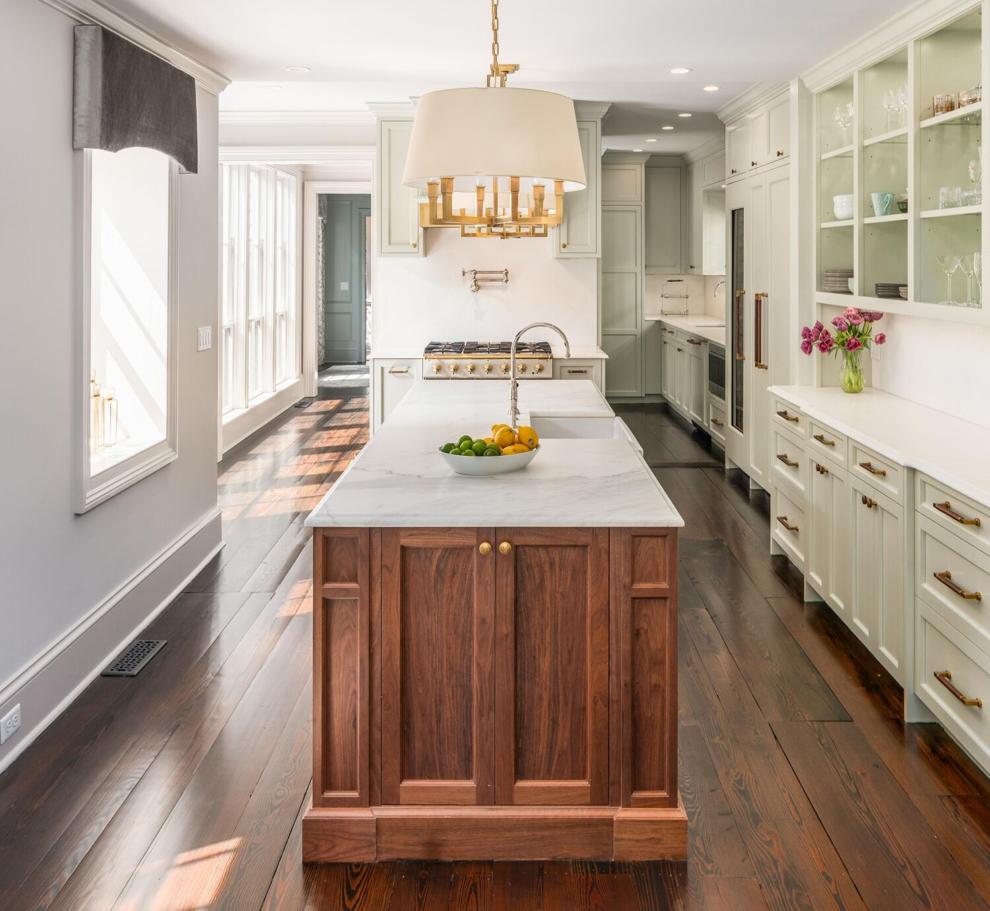 Bell said those buyers not only wanted to live in a place where the pandemic wasn't as prevalent compared to those more crowded urban areas, but one where taxes were lower and the climate was more temperate. Charleston was an obvious choice for them. The pandemic was a push that had those buyers making that Charleston dream home a reality, instead of mulling it over for a few more years.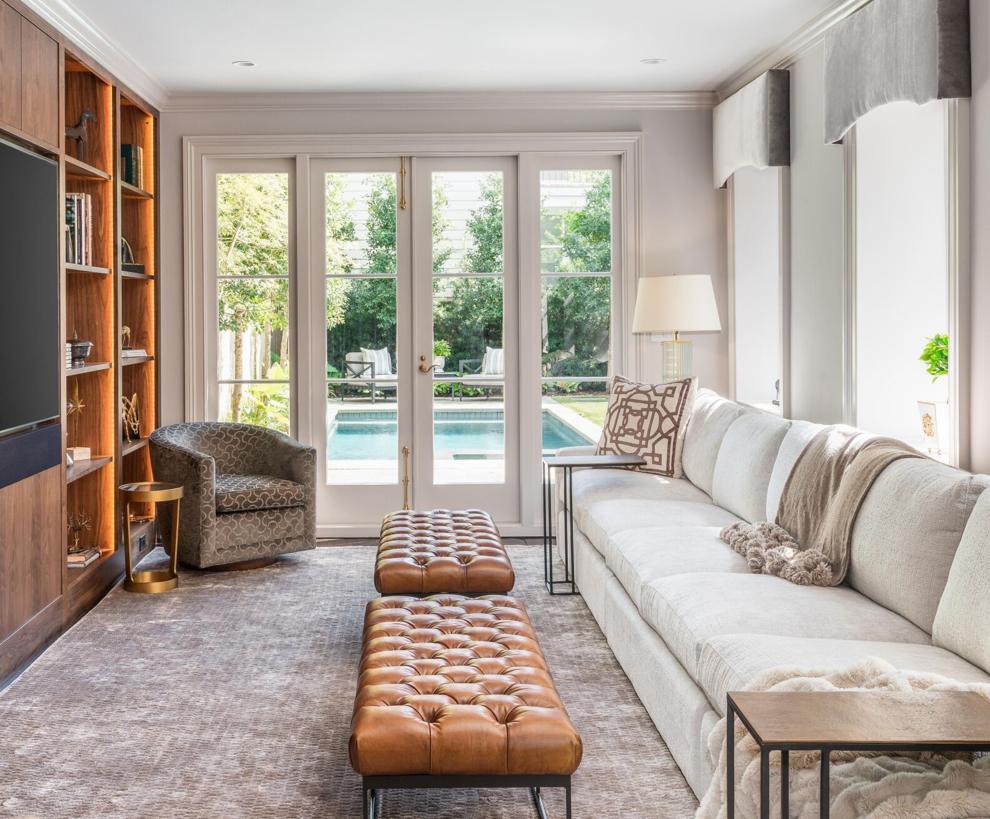 Sullivan said there's a difference this year from previous years when it comes to luxury out-of-state buyers. "The biggest change is the buyer profile, which started trending younger in June, with families and their businesses in tow. That accounts for the increased sales in larger homes and properties, he said. "The buyers from away were completely relocating to take advantage of the outdoor lifestyle and slightly greater freedoms allowed vs complete lockdowns in larger cities, such as New York, Chicago and Atlanta. That trend is continuing."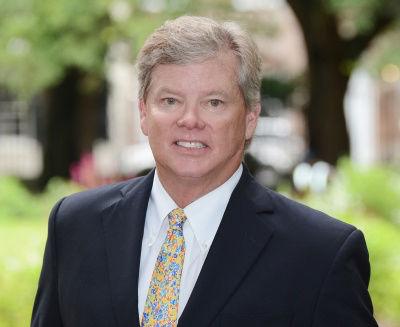 Champ Smith agreed, saying, "The sales really paced upwards for me in May when the big cities shut down and everyone started looking for a friendlier climate. My clients have always been a wide variety of buyers due to my fishing business—they vary from Summerville to the beaches."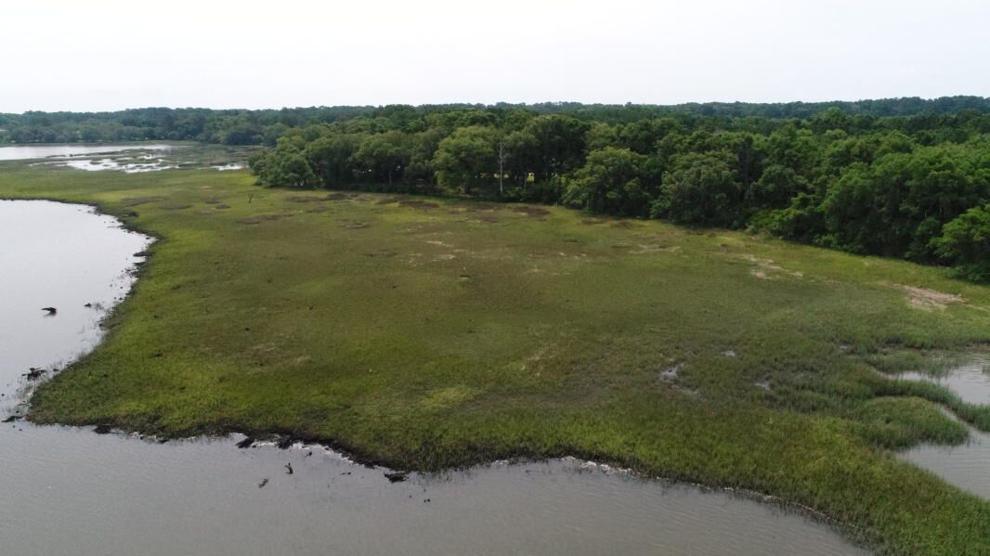 Smith, an avid boatman and expert guide, squires many potential buyers around Charleston's waterways to help them find their home.
Add a large learning curve, during this period, for all Realtors, Smith said, such as finding different ways to market and show listings. As all industry professionals did, Smith did virtual showings and a lot of face timing.
"Communications are my strong point and it's a challenge today, but those virtual showings have turned into offers—adaptation," he said.
Bell agreed, saying that the fear of the pandemic quelled buyer participation. "I did all I could to make buyers and sellers feel safe, and it's made for some innovations in our industry. As the saying goes, 'necessity is the mother of invention,' and I think we have definitely experienced that this year."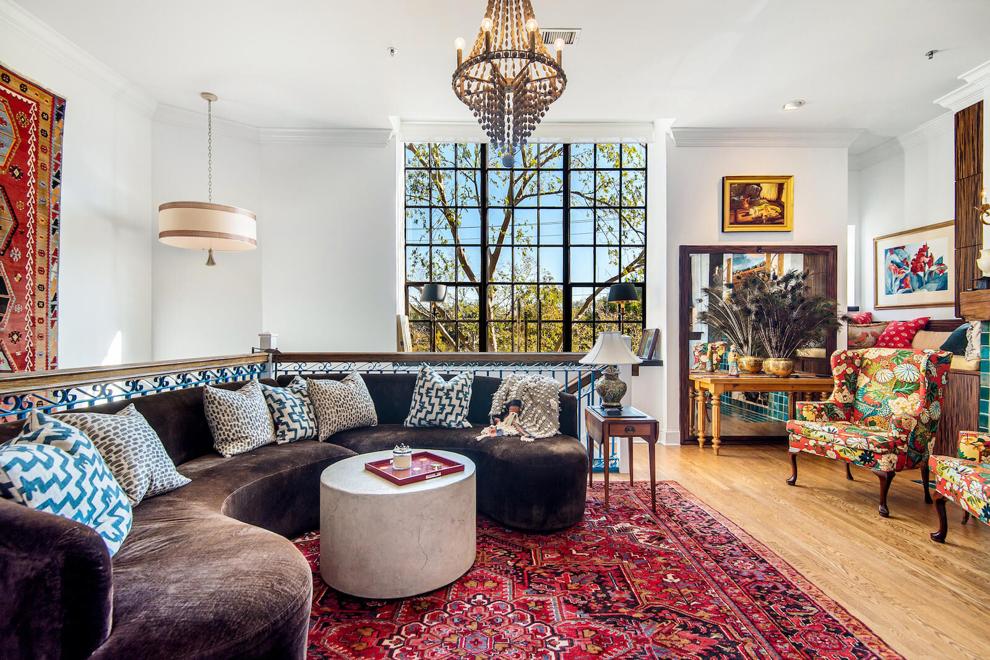 Sullivan said that his out-of-town clients who could get to Charleston via car started looking "in earnest,' in May and June. "From July on, buyers from all over began their search, contracting pretty much everything 'turn key' and those properties with a recreational component, such as beach or deep-water access and larger homes with outdoor space and pools."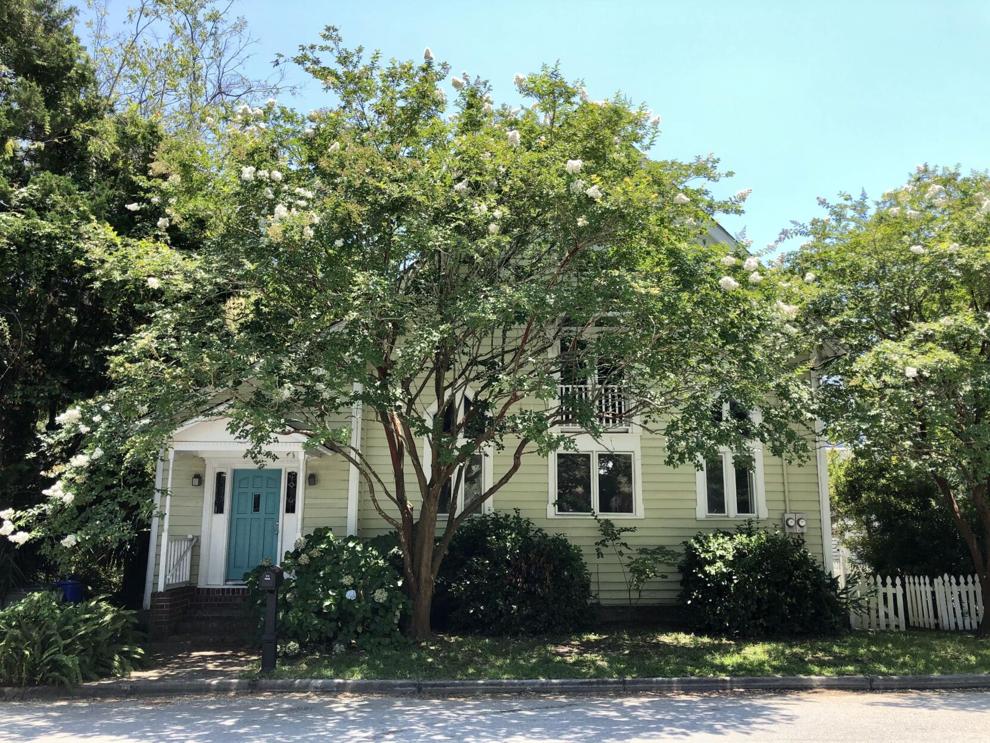 All three said that luxury buyers are making Charleston their permanent home instead of just a second or vacation residence. Both Sullivan and Bell said they have had clients buy luxury homes sight unseen.
"The pandemic has highlighted more space—for buyers not to be so crowded in," said Bell.
Sullivan commented that the Charleston market will most likely see values for high demand homes (especially in the luxury market) going up. "However, unless you are moving out of the market, I'm finding owners reluctant to make a move unless they can locate comparable quality, larger or smaller. With the increase in time and cost to deliver turn key products, values and demand will likely rise, with a decrease in the number of transactions," he stated.
The underlying, predominate factor is inventory—no matter the price point. "I have never seen so many fliers and emails from other agents looking for inventory that is not there. Me included," Smith said.
The future
I asked the same question to this panel of experts: Though you don't have a crystal ball—what do you see for the Charleston real estate market in 2021?
Scarafile: Due to a combination of strong local demand and low inventory, even though there will be some economic headwinds in 2021, the Metro Charleston real estate market has a bright future ahead of it and is expected to reach new highs in 2021 and beyond.
Coleman-Lee: The National Association of Realtors (NAR) recently identified Charleston/North Charleston as one of the top 10 markets to show resilience during the pandemic and that we are expected to perform well in a post-COVID environment. We don't have a crystal ball that enables us to have a clear, complete picture...but when it comes to Charleston's housing market, as an industry and as a community, we will continue to do what we are known to do well in a crisis. We rise to the top and we shine.
Jenkinson: With the forecast of interest rates remaining around the current levels for the next 12 - 18 months, buyers relocating to the area because of COVID and our great job market—Volvo, Walmart, Boeing and others — I see another strong year for our local real estate market in 2021.
Sullivan: We expect to see continued demand from out-of-town buyers, particularly from those larger urban areas shutting down again. We also see the vaccine allowing for safer travel, which should enable second home or more vulnerable buyers to move about more comfortably. We have booked quite a few contracts already for Jan/Feb closings. The March to July luxury market is always very good for us, so again with a vaccine, we should get back on track seasonally.
Bell: You are right, none of us has a crystal ball, but I truly see our real estate market as continuing to be strong, desirable and very reliable into the coming year. Though there are only a certain number of ocean front or homes on the Battery, there is lots of building going on in different areas here and more condominiums are being built, too.
Smith: I believe it will be another strong year for the Charleston and surrounding areas. With the economic growth here and mortgage rates where they are, we are set for another great year.
***
Contact Brigitte Surette at bsurette@postandcourier.com.