The clause that would start the transformation of the South's energy sector was just two weeks old, and it was on track for a resounding victory, the first of a string of Statehouse wins the utility sector would score.
It was 2006, and Florida was worried about its energy future.
The U.S. was at war in the Middle East, so lawmakers wanted to avoid a future dependence on foreign oil. The coastline was increasingly threatened by a rising sea and regulations were sure to change, so they wanted to avoid fossil fuels like coal and natural gas. The population was booming, and they wanted to avoid power shortages.
They wanted to transform the way Florida got its electricity. So the Legislature pulled together a sweeping package of reforms: Incentives for solar power. An action plan for climate change. Grants for renewable energy and biofuel.
They were drawn to sentiments like Rep. Frank Attkisson's: "For the first time, you can incentivize the American public saying, 'Stick it to Middle Eastern oil.' You have never had the chance in the Florida House to vote on that."
"You have the chance today to say, 'I am sick and tired of all the problems that we have with oil, and I want to become self-reliant.'"
The Legislature would agree: Lawmakers approved the bill by a combined vote of 158-1.
What they didn't know was that they would have a different problem altogether, one that stemmed from a clause tucked deep inside the 160-page bill. It was the clause that would transform Florida's energy sector, and it was mostly overlooked in Tallahassee as lawmakers prepared to vote.
The nuclear cost recovery clause, as it came to be known, would spur enormous interest in building new power plants and expanding reactors that were already producing power. That's because the clause let utilities charge their customers for power plants before they produce a watt of electricity. This would lead to billions in utility spending, virtually all of which Florida electric customers will pay for.
This Florida experiment would launch a frenzy for nuclear power from Miami to South Carolina. It would also write the first chapter of a cautionary tale about the political power wielded by utilities, the financial risks of building nuclear power plants and the enormous costs they could leave electric customers with.
It was a tale that went unheeded in South Carolina, which broke ground on a pair of reactors in 2013, just as Florida began to unwind its nuclear ambitions.
South Carolina was one of at least 11 states across the country in the past decade that followed Florida's lead and rewrote the rules of how utilities pay for big projects. That set off a flurry of risky construction projects, from a Mississippi clean coal plant that doesn't burn coal to South Carolina's scuttled V.C. Summer nuclear plant, which may never be finished.
"Power Failure," a recent Post and Courier investigation, found that power companies in those states torched more than $40 billion on new plants and upgrades, on projects that went far over budget or never produced a zap of electricity.
In Florida, ratepayers got a reactor upgrade that went so poorly the plant was abandoned. They got expensive licenses to build two new plants that never broke ground. They got a few expanded reactors that went far over budget and ultimately only added the equivalent of a mid-sized power plant.
They also got the bill: The projects cost more than $6 billion altogether. When they went belly up and over budget, virtually all of the risk was pinned on electric customers.
As the costs piled up, Florida began to understand what the nuclear cost recovery clause really did.
'What happens?'
Susan Bucher had a reputation for reading bills, a habit she picked up as a legislative aide. And she was known for airing her questions out in the open, where everyone could see the answers.
So she read Florida's energy bill in 2006 and noticed its nuclear clause. And like so many times before, she stood on the floor of the House with a list of questions.
Like this one: "What happens if they don't complete the plant?"
The question struck at the heart of what the nuclear clause did. It allowed power companies to charge for reactors long before they were finished. And if the projects didn't come to fruition, they could keep charging, as long as state regulators decided the work was "prudent" at the time.
Attkisson, one of the bill's sponsors, answered it with a shot of optimism that would echo in South Carolina and Georgia when those states approved similar provisions. Charging upfront for construction would make it cheaper to finance the projects, and it "flattens the cost of increases over time," he said, easing the shock of higher bills.
That answer seemed to fly with most lawmakers. It was 2006, and names like Crystal River, Levy and Turkey Point weren't yet symbols in Florida of costly projects that produced little.
But Bucher didn't buy it. Days later, she would be the only lawmaker to vote against the bill.
Bucher, a Democrat who left the Florida House in 2008, said the nuclear clause ultimately swung her vote.
She liked parts of the bill, especially the idea of developing more solar power, but she couldn't justify charging ratepayers in advance. Her district in West Palm Beach skewed elderly, she said, so she worried these folks might not live to see the benefits of the long-term projects they were paying for.
"You're going to make my senior citizens pay for something that they will never going to see? And you're a private company and your stockholders get money?" Bucher said. "How could that be good?"
What she didn't imagine is that the benefits might reach no one at all.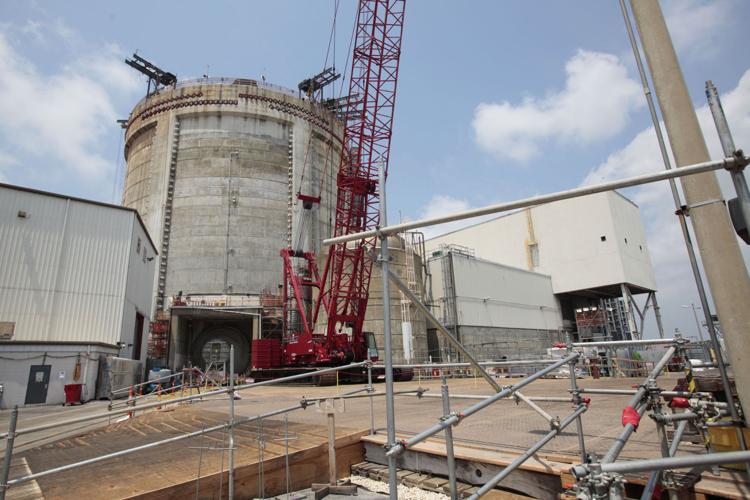 'A heap of money'
Time and again, that's exactly what happened.
It happened twice near the tiny town of Crystal River, on a rural stretch of Florida's Gulf Coast, where manatees and tourists flock for hot springs.
It happened first when Progress Energy bungled a complicated repair job on a 30-year-old reactor, a project it said would boost the output of a reliable and cheap-to-operate power plant.
But the power company tried to cut costs by managing the work itself, an unprecedented move in the utility business. It backfired: Contractors cracked the concrete shell of the building that keeps radiation from escaping.
They found a split inside the walls the size of a basketball court. And another one. And a third.
Around the same time, Japan's nuclear disaster in Fukushima showed how vulnerable reactors could be, leading to tighter rules about how plants are maintained. And then Progress was taken over by Duke Energy, putting new eyes on the project.
So they walked away. It was the first time in Florida history a nuclear plant had been shut down.
Electric customers paid for the mistakes: They've paid $381 million for the failed construction project. And they're paying another $1.3 billion to shut down the plant. They'll keep paying for the next two decades.
It happened again when Progress proposed building a pair of nuclear reactors a few miles down the road, in rural Levy County, a two-hour drive north of Tampa.
They pitched a project that would have matched V.C. Summer in South Carolina and Plant Vogtle in Georgia. They bought land and signed a contract with Westinghouse Electric, which designed a reactor that promised to spark a nuclear renaissance.
They would never break ground.
But customers who got their electricity from Progress and, later, Duke would pay for the land, and they would pay to get out of the contract. The tab came to $871 million.
"It's a heap of money," said J.R. Kelly, Florida's public counsel, who represents customers in rate cases. "For Duke's customers, they got zippo out of it — nothing."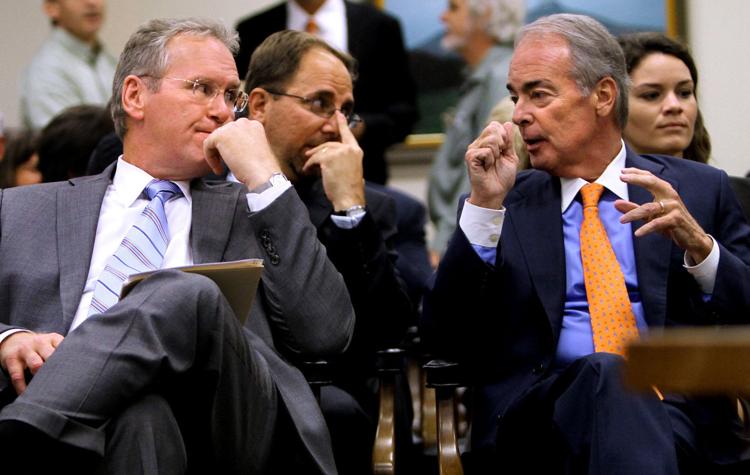 'Increased uncertainty'
So what killed the Levy County plant in 2013? It wasn't the soaring cost projections, or the delays mounting in South Carolina and Georgia, though a slow-moving federal approval process was a factor.
No, Duke said at the time: It was a tweak to the law that got the project started in the first place. Florida's nuclear clause was changed that year to require that utilities prove their plants were still a good idea before construction started.
The changed law caused "increased uncertainty in cost recovery," the company said then.
Translation: It might get harder to charge customers.
But Duke, and Progress before it, had been slow-walking the project for years. Just months after his company signed a contract with Westinghouse in 2009, Progress CEO Bill Johnson told investors: "It's not at all clear that the current atmosphere is conducive for an investment of this type and size, particularly if it raises electric rates in the near term."
At the southern tip of the state, Florida Power & Light was saying the same about a nuclear plant it had proposed below Miami.
The company, which provides electricity on Florida's east coast, also wanted to build a pair of Westinghouse-designed reactors. In fact, it still says it might want to, even though South Carolina's nuclear gamble went bust and Georgia's is teetering.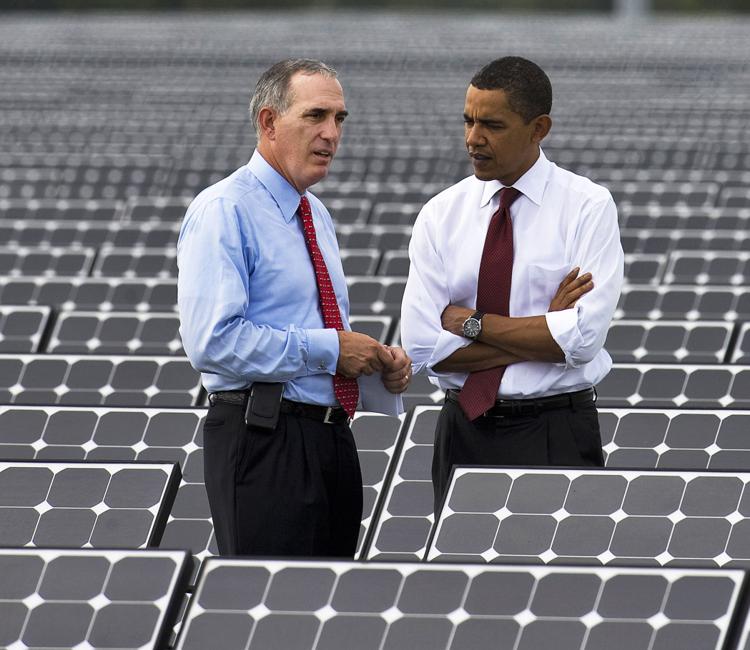 But they won't break ground on new units at Turkey Point for at least four years, FPL says, if it decides to break ground at all. Customers will have paid $275 million for the power company to get a license to build a plant, even if they don't see the results for decades — even if they don't ever see the results.
Like Progress, FPL's nuclear plans began to falter just a few years after they began.
The company proposed a rate hike in 2009 to cover a suite of investments — in nuclear power and in projects to prevent outages when storms blow through. In the throes of the recession and under pressure to keep rates low, Florida regulators said no.
FPL shot back by putting the brakes on the Turkey Point expansion, saying it would do only the minimum it could and still get a federal license. It decried a crumbling regulatory environment, and it said Florida was missing a shot at new jobs when it needed them badly.
"This decision was about politics, not economics, and unfortunately it comes at a time when our state urgently needs jobs and investment," Florida Power chief executive Lewis Hay told investors in early 2010. "The decision will likely increase customer costs and diminish reliability over the long term because the commission failed to recognize the true cost of providing reliable service to customers."
Altogether, the projects at Crystal River and Levy County and Turkey Point cost customers $2.8 billion, all without generating electricity.
'Unreasonable and uneconomic'
In the end, Florida's nuclear clause would produce some extra electricity, but not much.
The state wound up with the equivalent of a mid-size power plant, and it paid handsomely — $3.4 billion, nearly double initial estimates.
The new capacity came from Florida Power & Light, which upgraded four nuclear reactors in south Florida — two north of Palm Beach, two south of Miami.
Utility executives heralded the expansion as a feat of engineering and construction. "Arguably one of the most challenging in the history of the industry," chief nuclear officer Mano Nazar called it when it was done. It took as many man-hours to complete as the Empire State Building.
But FPL was criticized for underestimating the project's scope when it first proposed the work in 2008. Bill Jacobs, a consultant hired by Florida's utility watchdog agency, said the power company hadn't done enough engineering work to grasp its complexity. FPL declined to comment for this story.
Jacobs called it a "cautionary tale" in written testimony and warned of more "runaway spending." He said work on the site south of Miami was becoming "unreasonable and uneconomic," and he asked regulators to make FPL eat some of the costs.
"The costs resulting from this pattern of year-after-year cost increases, following unfounded claims that their estimates were 'highly informed,' should not fall solely on the ratepayers," Jacobs wrote in 2013, as construction was wrapping up.
His request was rejected.
By then, the work was done, and FPL was winning praise from others in the industry. The upgrade project won awards for "innovation" and "excellence" from a nuclear industry trade group that summer. The utility bragged that it was using less foreign oil and emitting less carbon.
"This project and all of the benefits it delivers for our customers would not have been possible without Florida's forward thinking nuclear cost recovery law," FPL president Eric Silagy said in a statement then.
'It was utility-written'
Former Florida Sen. Nancy Argenziano, whose district includes Crystal River, read that law four times before she cast a vote on it. She insists the nuclear clause wasn't there.
And for most of the debate over Florida's sweeping energy legislation, it wasn't. The bill took months to wend through the Legislature in 2006, but the nuclear clause wasn't added until the end.
Less than three weeks after America's first pay-as-you-build program was proposed, it was on the governor's desk. Before the summer was out, it was law, signed by Jeb Bush. 
A sea change in the utility business was beginning in the South, and Argenziano had voted for it without a clue. She couldn't even remember the idea coming up on the Senate floor. Had she forgotten it, she wondered? Was she talking with a colleague when the rest of the Legislature hashed out a $6 billion proposal?  
So she ordered a tape of the debate that day.
It wasn't mentioned once.
She was angry — she still is, a decade later — so while Florida's power companies set out on a spending spree, Argenziano set out to find out where it came from.
It was "mind-numbing" and "extremely complicated" legislation, so she asked legislative staff, the people who typically draft the formal language of complex bills: Had they written it?
They said they hadn't.
A year later, in 2007, she became a utility regulator on the state's Public Service Commission, so she asked staffers there: Had they written the bill?
They hadn't either.
Argenziano never got a firm answer about who wrote the bill she voted for, but her questioning led her to believe that the language must have come from a utility lobby or a power company like FPL or Progress. Who else, she wondered, would have known enough about utility financing to write that law? Who else would care?
Now, it looks like she was right all along.
A spokeswoman for Duke Energy said Progress "participated in drafting the language as we do in many cases to ensure the final product is the best policy for our state, our customers and our company." FPL declined to comment.
'Look to your state'
Florida's nuclear clause is still on the books, but it has been effectively dead for years, thanks to the change utilities opposed.
Duke is done charging customers for the Levy plant. Regulators stopped FPL from charging for its new reactors at Turkey Point this year after the company failed to submit a study showing the project was still feasible.
They haven't proposed a new project in four years, and the first wave of development they pushed has crested.
All because of two words: "feasible" and "reasonable."
That's the standard utilities now have to meet to start construction in earnest. It's a higher bar — one the power companies would have to clear before reactors to go up in Levy County or on Turkey Point. The Legislature made that tweak in 2013.
Kelly, the state's public counsel, doubts it's possible for a nuclear project to meet that standard. Not when natural gas is cheap, and nuclear looks more speculative than ever.
Not after what happened in South Carolina. Not after electric customers here were stuck paying for an unfinished plant and ratepayers and Georgia faced soaring costs.
"Quite honestly, I don't think anyone could prove it to be feasible today," Kelly said. "All you have to do is look to your state and Georgia."