The recent passing of Southwest Airlines co-founder Herb Kelleher rekindled a flood of memories about the chain-smoking, Wild Turkey-sipping executive and his legendary antics, from his Elvis impersonations to his wearing a bag over his head in a TV commercial.
South Carolina can stake a claim to the zaniness.
Years before one of the carrier's 737 jets ever touched down in the Palmetto State, a Greenville company presented the colorful Southwest CEO and chairman an unusual proposition to settle a business squabble. It quickly cascaded into a global spectacle — and a publicity bonanza.
Upstate entrepreneur Kurt Herwald was in the thick of it all when the "Malice in Dallas" arm-wrestling extravaganza unfolded in March 1992. Back then, he was the CEO of Stevens Aviation Inc., an aircraft maintenance company headquartered in Greenville.
Herwald reminisced about his front-row role in the stunt last week, in part to dispel what he described as "mythology."
Perhaps the biggest misconception is that either he or Kelleher instigated the gag. It was actually the brainchild of Steve Townes, now the CEO of Upstate-based Ranger Aerospace.  He came up with the idea after learning that Southwest had adopted "Just Plane Smart" as its new advertising slogan. Townes, then a Stevens Aviation marketing executive, decided the phrase was too close for comfort to his employer's "Plane Smart" catch phrase.
He later mentioned it to Herwald at a meeting, adding: "'I hope you don't mind, but I sent a tongue-in-cheek letter to Herb Kelleher to say how much your new slogan is similar to ours.'"
Townes also offered a way to settle the infringement. Instead of calling in the lawyers — Kelleher himself was a recovering attorney — he proposed that the CEOs of the two companies square off in an arm-wrestling competition. The prize would be the rights to the tagline. It was intended to be a joke.
"I was like, OK. I was brassy," Herwald said.
Soon, reporters were pestering Stevens Aviation and its owner about the showdown. Herwald was worried that Southwest would be upset and blame him for running his mouth. So he called the airline's headquarters at Dallas Love Field and asked for Kelleher. Herwald gave the receptionist his name.
"We'll put you right through," came the response
Herwald said he had every intention of apologizing — until Kelleher admitted that Southwest was the source of the press leak.
"This is going to be cool. This is a really great idea. We'll have a blast doing this," Herwald recalled him saying.
Kelleher pounced on the opportunity to promote the low-fare brand he was building. He rented a rundown 4,500-seat wrestling arena in Dallas. He gave his Love Field employees the morning off so they could cheer him on. He led a 30-minute pep rally wearing a pair of red boxing trunks over gray sweatpants.
Major media outlets, from CNN to the BBC, covered it live. Veteran NBC correspondent Keith Morrison reminded viewers that the ringmaster of this circus was also calling the shots at a Fortune 500 company. The Associated Press described the event as "more plugfest than slugfest."
"It was sold out. Every seat was filled," Herwald said.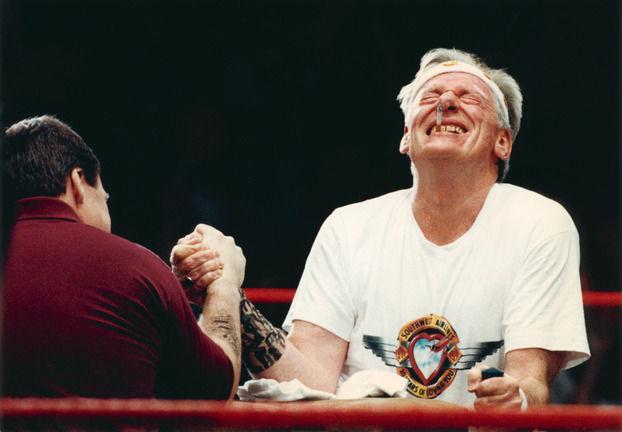 When it came time to lock arms, "Smokin Herb," then 61 and with a lit cigarette fixed between his teeth, proved to be no match for "Killer Kurt," a weight-lifting 38-year-old. Afterward, Herwald allowed the airline to keep its slogan "to show sympathy for the elderly and that there's no hard feelings," according to a news report.
"It's a much better way to solve things," Herwald said afterward.
Ever the showman, Kelleher left the auditorium on a hospital stretcher.
The serendipitous burst of nearly free publicity was a boon for Stevens Aviation, which was in a turnaround situation and had been looking  to drum up business beyond the East Coast. Its advertising agency pegged the value at about $ $3 million to $4 million, according to Townes. 
"The ancient Chinese warlord Sun Tzu said, 'Opportunities multiply as they are seized.' By golly, we seized the moment on that one, we really did," he said Friday.
Herwald estimated that revenue increased as much 25 percent a year for the next four or five years.
"It had a huge impact," he said.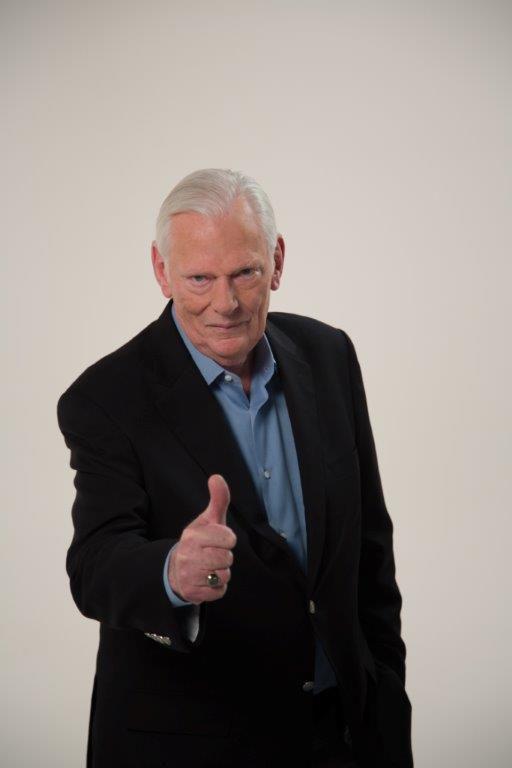 Herwald left the aviation industry years ago. He now owns and runs Commercial Foodservice Repair and Tech-24 in Greenville.
He said he and Kelleher stayed in touch long after the Malice in Dallas episode, as the egalitarian, showboating airline visionary helped shape Southwest from a low-fare startup into the largest domestic carrier and one of the most respected employers in the country. The company hasn't posted an unprofitable year since 1973.
Kelleher stepped down as CEO in 2001 and gave up the chairman title in 2008. He died Jan. 3 at age 87. In its obituary, the Associated Press cited the arm-wrestling affair in the opening paragraph.
"He was a wonderful guy," Herwald said. "His staff so obviously worshiped him. It was clear what that organization was all about back even in those days. ... They had a special culture."