Hotel occupancy rates both in the Charleston area and statewide lagged behind last year's figures in June, consistently one of the highest volume months for visitors. 
The rates were still some of the highest this year — almost 83% in Charleston and around 73% for South Carolina — but lagged behind 2018 figures, according to data from the College of Charleston's Office of Tourism Analysis and the S.C. Department of Parks, Recreation and Tourism.
In the Charleston region, occupancy was down 5.2% compared to last year and, statewide, 4.6%. 
Another key metric — the average rate for a room — was down about 2% for the month compared to 2018 and has lagged about the same amount for the first six months of the year. 
Charleston-area hotels are still selling more stays than ever, however, with 2.5 million sold from January through June, an increase of about 2.6% over 2018. 
These slight declines in occupancy were reflected in the first quarter of the year, too, and occupancy averages in 2018 also showed a small dip. That's likely connected to the change in the region's supply of hotel rooms as more lodgings open on the peninsula and in surrounding areas. 
So far in 2019, the Charleston region has absorbed a new supply of about 850 new hotel rooms, and there are 1,024 more rooms in the area's inventory than there were in June 2018.
That already well outpaces the new supply last year, when 346 rooms were added between January and December. 
Rooms have fetched around $153 per night in the first half of 2019, and hotels have maintained an average occupancy rate of nearly 78%. 
The Charleston region remains well above the statewide averages in both room rates and occupancy, which have averaged about $117 and almost 65%, respectively, for the first six months of the year.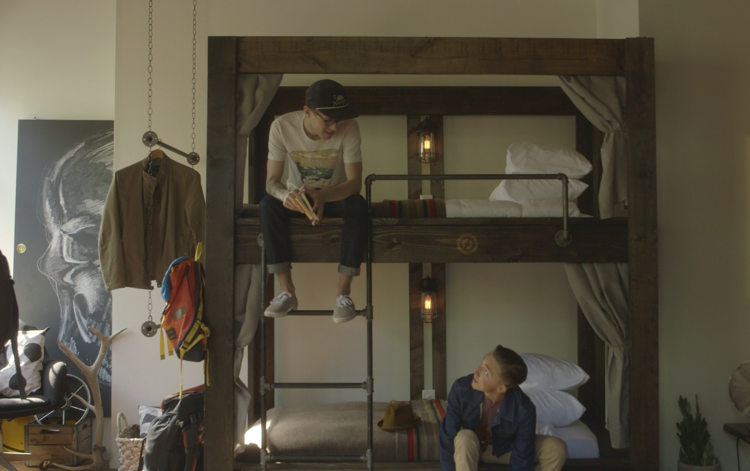 Hostel progress
Renovations have started on a former dental office in Greenville which is slated to become South Carolina's second hostel-style lodging. 
Upstate natives Joe Hindman and David Stone Jr. have been chipping away at opening Modal for the last three years, but with a location chosen and city permits in-hand, the pair recently announced they plan to set an open date in the fourth quarter of this year. 
The hostel will have as many as five guestrooms once it's finished — three dorm-style options and two private rooms — that would accommodate up to 28 guests at a time. 
Each room will feature work by local artists, and creators Hindman and Stone have also said they plan to incorporate local music and food into communal events for guests. 
The dorm-like sleeping arrangements at hostels have gained some popularity lately in the U.S. The businesses often offer rates that are a fraction of typical hotel costs, often in sought-over sections of destination cities. 
The only hostel open in South Carolina now is NotSo Hostel, a lodging on Calhoun Street in downtown Charleston with a smaller annex location on Cannon Street. Dorm-style rooms and private accommodations are available, with rates ranging from $30 to $106 per night.