South Carolina companies are waiting to see how the mounting threats of tariffs and trade wars play out before they make any decisions that might affect their operations, the head of the state Commerce Department said Thursday.
Bobby Hitt said the week-old tariffs are so new there hasn't been enough time to judge how they'll impact profits or whether they will last.
It's when tariffs move "from being rhetoric to being policy" that companies typically start moving production or shifting supply changes to minimize their impact, he said.
"If they last beyond a reasonable period of time when they could start to affect the way a company makes it margins, then companies start to act on it," Hitt said during a conference call to discuss state officials' trade mission to London for next week's Farnborough International Airshow.
"Everyone is waiting to see exactly where the impacts will lie," he said.
Last week, the Trump Administration imposed tariffs on $34 billion worth of products China sends to the U.S., causing China to respond with its own tariffs on U.S.-made goods. This week, President Donald Trump said he is considering another $200 billion of tariffs on China's products, ramping up a trade war between the two countries.
China is South Carolina's biggest trading partner, and the state's biggest exporter — the BMW manufacturing campus in Spartanburg County — said it will raise prices on SUVs it sends to China to offset the tariffs. BMW also said it will boost production of vehicles made in China.
Hitt, a former BMW executive, said the Commerce Department has discussed the tariffs with most companies in the state that do business internationally, and that his agency and Gov. Henry McMaster "have made Washington aware of our position" on the trade war.
McMaster said this week that he supports Trump's efforts to ensure fair trade but also wants to make sure South Carolina businesses "are not hampered and restricted by artificial tariffs and barriers."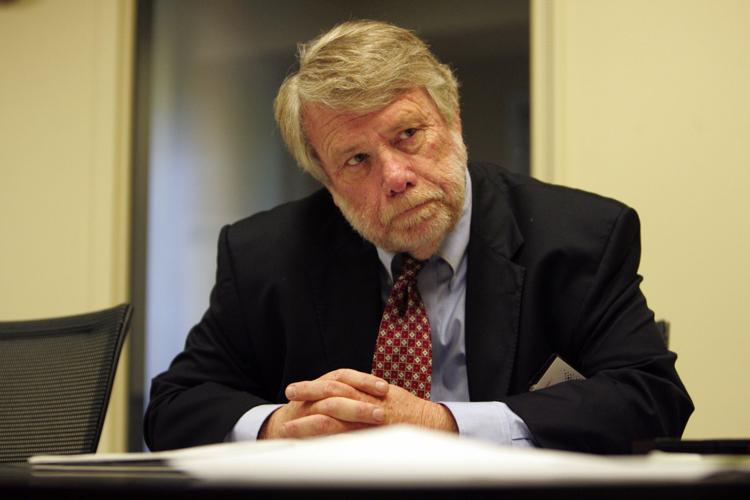 "I can promise you that I will do everything I can to see that our businesses and industry remain strong and that we do all we can to see that they are not hurt by these tariffs or any other actions," McMaster said Wednesday while visiting a manufacturing plant in Ridgeville. 
Hitt said tariffs historically have been short-term measures to change another country's behavior that's created a trade imbalance. He expects the most recent tariffs will follow that pattern.
"There's a system out there that may need some rebalancing, and there will be a lot of pushing and pulling any time you have something being rebalanced," he said. "But, generally, the view right now is that what's needed is a rebalance, and everybody is pushing hard to make sure they come out with a fair shake."
Hitt spoke with the media in advance of the airshow trip by agency officials, McMaster and others. Commerce typically attends the large expo, which alternates between Farnborough and Paris, to build relationships with aerospace firms that might be interested in expanding to South Carolina.
Hitt pointed to a $1.4 billion Toray Industries plant in Spartanburg County that makes carbon fibers for the aerospace industry as one of the companies his agency helped attract due to past airshow visits. The Commerce Department will spend about $50,000 on this year's trip.
South Carolina's aerospace industry — led by firms like Boeing Co. in North Charleston and Lockheed Marin in the Upstate — includes more than 400 companies that contribute roughly $19 billion annually to the state's economy.