When Mercedes-Benz Vans was getting ready to ramp up its South Carolina workforce with nearly 1,300 new employees, the German vehicle maker knew it had to do something big.
So it changed its name.
Its previous moniker, Daimler Vans Manufacturing, didn't have the name recognition or cachet of the parent company's Mercedes-Benz automobiles, explained Michael Balke, president and CEO.
That's how, in 2016, Mercedes-Benz Vans was born.
"We needed to attract people to work for us," Balke said of the notion that more people would apply for jobs with a brand name they've heard of.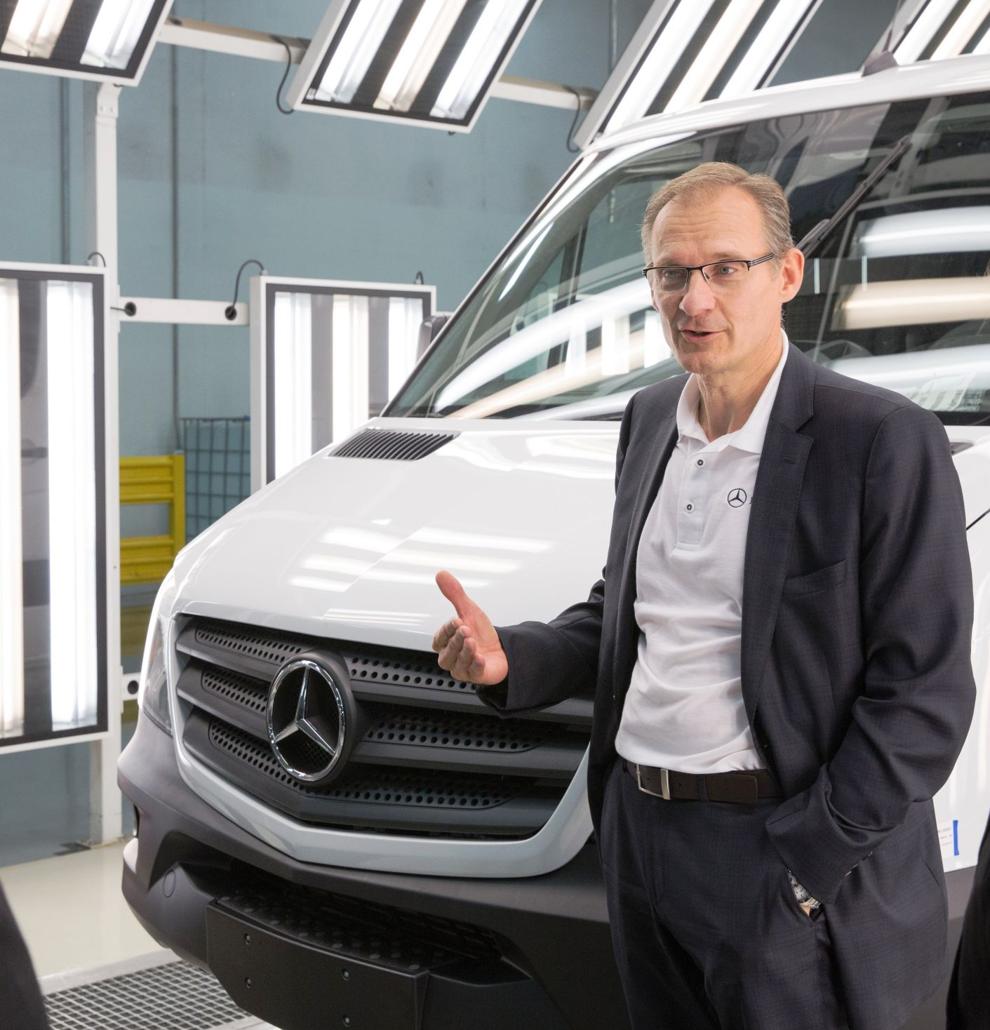 So far, the strategy has had mixed results. Office jobs and management positions have filled with ease. Workers for the more technical jobs in the manufacturer's body, paint and assembly shops in North Charleston are harder to find.
And it's not just Mercedes-Benz Vans.
"We have 60,000 jobs out there looking for people," Gov. Henry McMaster told business leaders during a South Carolina Chamber of Commerce forum in February.
Manufacturers, distribution companies and logistics firms throughout the Charleston region and elsewhere in the state say they're having a tough time finding qualified workers to fill thousands of good-paying jobs — those requiring more than a high school education but not a college degree.
That's despite booming population growth and free or low-cost training programs.
"We have over 200 members and, to a person, they complain about finding good, qualified help," said Pat Barber, a board member with the Maritime Association of South Carolina, which represents businesses in the seaport, transportation and logistics industries.
Anders Gustafsson, head of Volvo's operations in the United States, said hiring for the automaker's $1.1 billion campus under construction in Berkeley County has been "a little tougher than we had in our plans."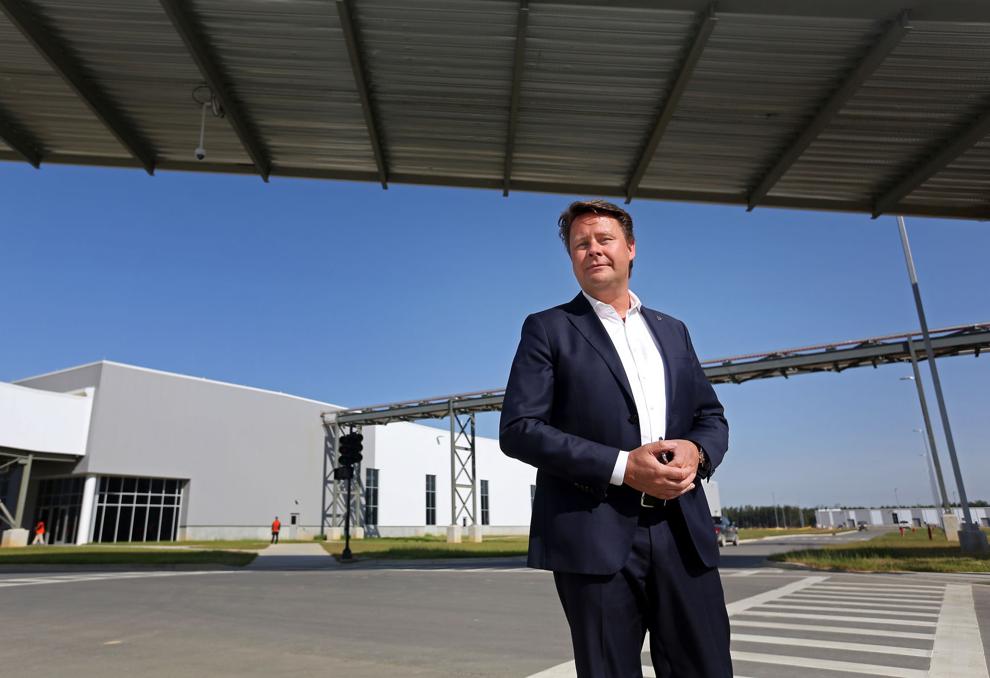 Gustafsson, who eventually needs to hire 4,000 people for the company's only North American plant, might have understated the problem.
Phil Noble, a business consultant from Charleston who is running for governor as a Democrat, told an Upstate newspaper last month that Volvo feels misled by the state Commerce Department's promise to provide a well-trained workforce. He said a Volvo executive told him the automaker would have located elsewhere had it known how hard it would be to find good workers.
"He said your state government lied to us," Noble told the Anderson Independent-Mail. "They said the people would be there to do the job, and they're not."
Noble did not respond to requests for an interview. A Volvo spokeswoman did not dispute Noble's comments.
Real unemployment
South Carolina's latest unemployment rate was 4.4 percent in March, close to a 17-year low, and the Charleston area's jobless figure was even less — 3.5 percent.
But those numbers belie a couple of other statistics that indicate the local and statewide employment pictures aren't so rosy.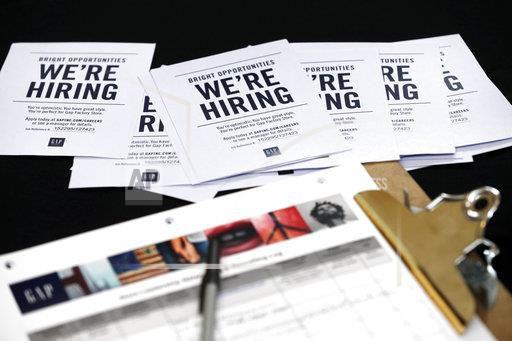 The percentage of South Carolinians who are a part of the labor force that's factored into the unemployment rate is shrinking. In March, just 58.3 percent of state residents old enough and able to work actually had a job or were actively looking for one. The statewide population of working-age residents stood at nearly 4 million people, but those participating in the labor force was just a little more than 2.3 million.
That's the sixth-lowest participation rate in the country and is down from 61.1 percent at the beginning of this decade.
In the three-county Charleston metro area, the labor force actually shrank by more than 3,000 people over the past year — to 378,544 — despite more than 10,000 people moving to the area. The Columbia, Florence and Sumter metro areas also saw labor force reductions over the past year. The state's other metro areas saw growth of 2.5 percent or less.
And while the widely reported unemployment figure compiled by the U.S. Bureau of Labor Statistics shows relatively few people in need of work, it's just one of a handful of jobless totals the federal agency compiles.
The official rate doesn't count: part-timers who would prefer full-time jobs; those who've looked for work in the past year but not in the previous four weeks; and those who have given up looking for work altogether.
When those workers are included in the mix — what some economists call the real unemployment rate — South Carolina's jobless total soars to 7.6 percent.
'An idle population'
Tom Rice thinks much of the worker shortage is due to a "disconnected population" that, for some reason, has no interest in the jobs that are available.
"We've got this glaring need on the one hand for employees. On the other hand, we have an idle population," Rice, a Republican Congressman from Myrtle Beach, said during a U.S. House committee meeting last month.
Rice represents some of South Carolina's most economically depressed counties in the Pee Dee region. He said the three technical schools in his district offer programs like welding, plumbing and computerized digital machining that have 100 percent placement rates in jobs paying better than the state's average wage.
"They all tell me they're dying for students," he said. "With the South Carolina lottery and the other grants that are available, these kids can go to school for nothing. And yet, they can't fill these programs. ... How do we connect this disconnected population?"
Enrollment in South Carolina's technical schools has been on the decline, including at Trident Technical College where training programs in aerospace and advanced manufacturing are designed to help fill jobs in the Charleston region. Trident Tech enrolled 13,271 students last fall — 24 percent fewer than in 2013.
Alexander Acosta, the U.S. labor secretary, said perception is a big part of the problem.
"We are sending a horrible signal to young Americans across the country that these are not good careers when, as a factual matter, they are," Acosta told the congressional committee. "They pay well. They're great, family-sustaining jobs."
Acosta said schools and businesses need to engage parents and their children early on so they are aware of opportunities.
Barber, the maritime association board member, agrees Charleston area businesses don't do enough to promote themselves.
"We don't do a good job of telling our own story," he said.
College condundrum
For too many years, parents have preached the only path to a good career is through a four-year college, said Heather Holmquest, the maritime association's president.
"We have to somehow get the focus off college," she said, pointing to statistics from the Federal Reserve Bank that show truck drivers in South Carolina make, on average, roughly $20,000 more per year than a recent college graduate with a bachelor's degree.
Holmquest said she hopes a maritime industry career fair Friday in Charleston will help spread the word about the types of jobs available locally. Similar job fairs and training sessions have been held for Volvo and Mercedes-Benz Vans.
While the push for a college degree is often blamed, a lack of academic interest can be just as problematic.
"There are a lot of parents who don't push their kids to excel and don't mentor them on what to do," said Frank Hefner, an economist at the College of Charleston. "A lot of those parents don't have skilled jobs themselves. That's the trap you're trying to get out of."
The worker shortage has led some communities in other parts of the country to take extraordinary measures to fill open positions. In Hamilton, Ohio, for example, city officials are offering to pay $5,000 toward the student loans of those who relocate there for a job. Grant County, Ind., will give new residents who take a job there $5,000 toward a home purchase, according to a report in The Wall Street Journal.
The labor shortage hasn't gotten that desperate in the Charleston region — yet. But some local politicians are starting to question the types of jobs that tax incentives are helping to bring to the area.
"I'd like to see us have businesses that are coming in where the income level for the workers is higher than $10 and $13 an hour," Anna Johnson, a Charleston County councilwoman, said during a meeting last month.
"I really have a big concern about people who get these jobs that we're bringing in, they're not able to afford the housing that we have in the area," Johnson said.
Generation gap
Hefner said a strong social safety net — whether it's parents paying the bills, government assistance or other forms of sustenance — has many people questioning the need for work. That's particularly true in the under-30 demographic, which has seen bigger declines in labor force participation than other age groups.
"People are continuing to go to school, they're living at home, they're bunking up with other people and just surviving, kind of doing their thing," Hefner said. "Doing your thing could be very beneficial to society when they finally sort themselves out and start new jobs. It could also be a very bad thing if they never develop work habits and they have no job skills and are under-educated."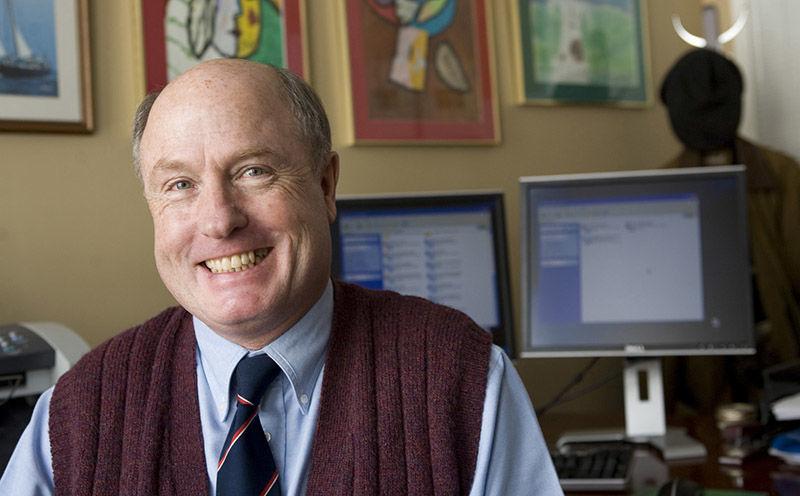 Which way it goes probably won't be known for several more years, he said. In the meantime, "They're not starving — they have other means so they're not jumping back into the labor force for some reason."
At 58, Tom Sabourin is part of the age group adding workers to the labor force. A Eutawville resident who drives more than an hour each way for a job at Joint Base Charleston, Sabourin thinks employers are needlessly eliminating qualified workers based on pre-employment tests that seem to have little relevance to the advertised job.
After applying for a job as a multi-craft maintenance technician at Volvo, Sabourin — who has experience as a heavy-duty truck mechanic — said he aced a skills assessment test but then failed an aptitude test that resembled a video game, in which participants are required to memorize information about a series of pictures flashing by on a screen. A week later, he received a rejection letter.
"The party that's administering the test is eliminating lots of talented people," Sabourin said, adding that not all job applicants are "video gamers."
Hefner said he hopes there isn't a quick resolution to the labor shortage, because the only thing that would precipitate that is an economic downturn, "and you wouldn't want to say that's a solution."
The answer, instead, lies in long-term initiatives like training, internships, apprenticeships and attitudinal shifts. Just don't expect it to be easy or fast.
"All of those things are things we should have been starting 10 years ago," Hefner said.