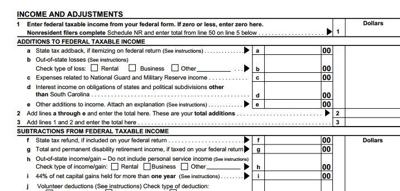 We're nearly two weeks into tax season, so it's time to get on with preparing returns, if you haven't already.
First, take a deep breath and remember that despite the huge changes to federal tax regulations that were recently approved, very few of them apply to the 2017 tax returns due in mid-April.
One exception, for those who itemize deductions, is that unreimbursed health care expenses for 2017 can be deducted if they exceed 7.5 percent of adjusted gross income. That's more lenient than the previous 10 percent rule.
For most people, preparing 2017 income tax returns will be very much like last year. Still, it's a good idea to have some assistance, or at least use tax-preparation software, to avoid mistakes and math errors.
Many people can get access to software, and even in-person assistance, at no charge. In most cases there are limits on how much income you can have — generally, generous limits — to receive free assistance or free filing. In some cases, rules are more lenient for veterans, the elderly, the disabled, and people with limited English.
Here are some ways to locate those resources.
For in-person tax assistance, chances are there's a location near you where nonprofit groups and volunteers are ready to help. To find them:
For those who don't need in-person assistance but would like free access to tax preparation software, there are many options.
This time next year, the tax rules will be quite different, but trained volunteers will once again be standing by to help.
Reach David Slade at 843-937-5552. Follow him on Twitter @DSladeNews.