Suddenly, it seems, CBD is everywhere.
At an upscale downtown Charleston hotel, guests can get a soothing massage with the hemp-derived oil at the lodging's spa.
Up on King Street, a new retailer is setting up shop to sell what's been touted as a magical elixir that can reduce anxiety, help inflammation and generally promote wellness.
Pharmacy giant Walgreens recently announced it will introduce CBD products in 1,500 stores across several states, including South Carolina. Rival retailer CVS is expected to follow suit.
On a billboard along Interstate 26, a Mount Pleasant pharmacy touts it. Along small-town streets, roadside stakes trumpet it's "Coming soon," and in every community, retail shops are sprouting up to offer the new hemp-based product.
Meanwhile, on James Island a honey producer wants to establish a manufacturing operation with CBD-infused offerings.
That's where the rub comes in.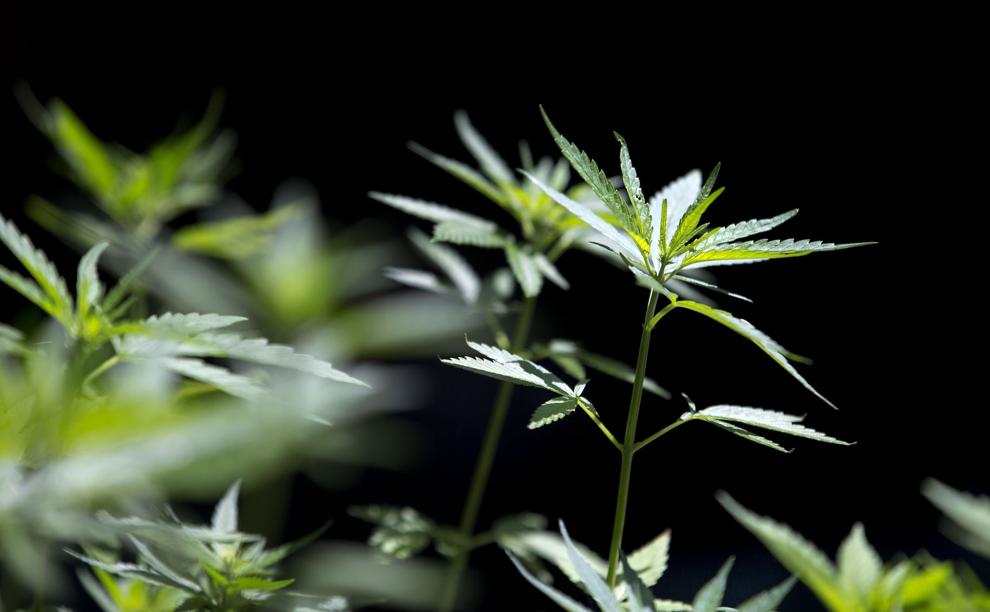 South Carolina legalized CBD, or cannabidiol, in 2017 because it produces only trace amounts of the psychoactive component tetrahydrocannabinol, or THC, found in marijuana. It cannot get a person high.
CBD and food
Earlier this year, the S.C. Department of Agriculture banned CBD as an added ingredient in both human and animal food products. That came after the U.S. Food and Drug Administration approved a purified form of the substance last year for a drug used to treat certain seizure disorders.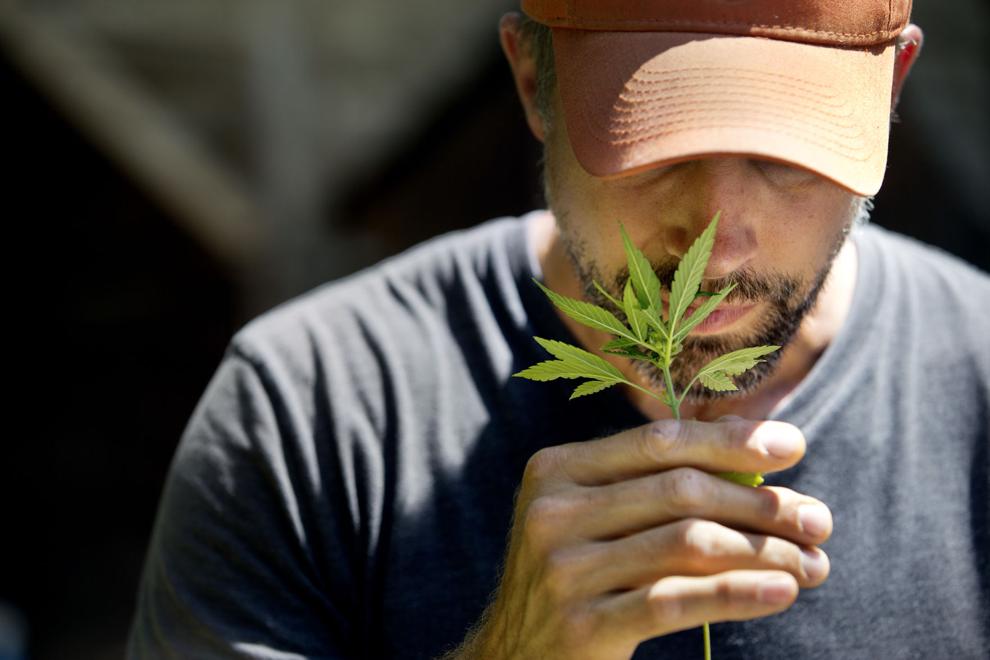 The state agency, along with the S.C. Department of Health and Environmental Control, later clarified the policy. They allowed manufacturers to add full spectrum hemp extract, or hemp oil, derived from genetically bred hemp to food products as long as CBD is not mentioned on the labels.
John Berdux, CEO and co-founder of honey manufacturer Apis Mercantile, said the policy "doesn't make a lick of sense," but he and business partner Liam Becker, both College of Charleston graduates, are moving forward with plans to launch a small operation on James Island and open by mid-summer.
The firm's hemp-infused honey is now produced in Colorado. The fledgling company also offers a line of hemp-based body care products.
Berdux believes the Agriculture Department's policy handicaps manufacturers in the state from advertising their products as containing CBD, which he calls "an increasingly sought-after consumer product."
He also said full spectrum hemp extract can have a high CBD content, which includes THC, and can result in failing a drug test since consumers won't know it's in the product they're buying.
Evolving policy
Berdux hopes to work with policy-makers so CBD can be referenced on food product labels.
"Like most hemp companies, Apis Mercantile welcomes regulation," he said. "We also want a policy that makes common sense."
On Friday, the FDA will hold a public hearing on the issue, after which Berdux and the state hope more clarity will be offered on CBD policy.
CBD is not marijuana. It comes from the hemp plant, a member of the Cannabis genus that looks a lot like its sister, marijuana, but extracting cannabidiol at 0.3 percent THC or less by dry weight from hemp is legal in the U.S.
Marijuana, or anything extracted from it, is not legal. The small amount of THC from hemp doesn't leave a user feeling high or disassociated like the higher concentrations of THC in marijuana does.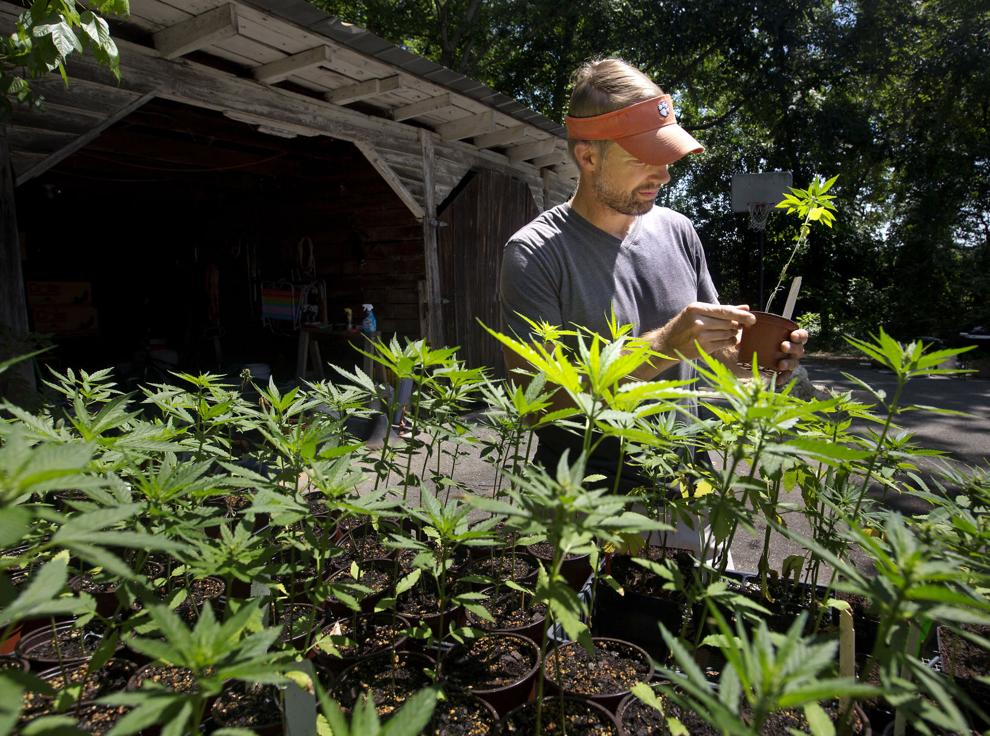 Hemp oil also cannot be marketed for health benefits.
"If you are making health claims on labeling or your website for something that will help you sleep, for instance, that turns what would be a food into a drug that would be a supplement and that's not permitted," said state Agriculture Department attorney Alden Terry.
Because of the newness of CBD and the hemp industry, she said the state is following the lead of the FDA and awaiting further guidance.
"They have indicated they haven't reached a final determination," Terry said. 
The evolving policy puts the state in "a tough spot," she added.
"We want to promote the industry and the emerging crop in South Carolina," Terry said. "On the other end, we want to protect the public."
Growing industry
Farmers across the state first began planting hemp in 2018, when 20 permits for 20 acres each were issued. Permits expanded to 40 for 2019 on up to 40 acres each, but a new law signed in March removed limits on growers and acreage.
Now, anyone can grow hemp in South Carolina, as long as they qualify. Growers must pass federal and state background checks, and provide their full name, address and mapping coordinates of their hemp fields. They also must have a signed letter of intent with a buyer. Processors must be licensed through the state Agriculture Department.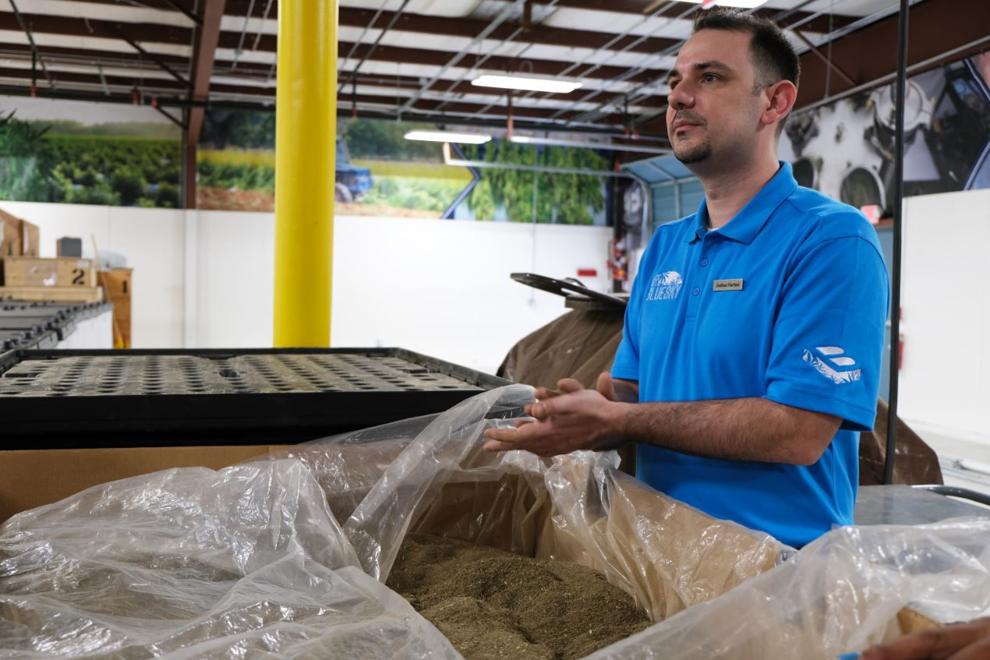 The latest facility to open is Blue Sky Processing, about 60 miles southwest of Charleston near Gardens Corner in Beaufort County. It launched operations earlier this month in a 15,000-square-foot building with 16 workers ready to turn hemp into CBD.
"We explored opportunities to take our processing operation into spaces with more advanced hemp programs, but unanimously decided South Carolina was the place to be," said Blue Sky president Jennifer Pfuhl, who lives in the Hilton Head Island area.
Near Sumter, farmer Nat Bradford is growing about five acres of hemp and overseeing an additional 150 acres.
Bradford started transplanting seedlings earlier this month — some of it for genetics but the bulk for the open market — and hopes to begin harvesting by mid-summer.
"Most of the farmers are interested in CBD now because that is where the money is," Bradford said. "A lot of tobacco farmers are moving to hemp because they are set up already."
Eventually, he believes demand for CBD will level off and hemp as a grain will gain greater traction.
"It's going to happen," he said. "Eventually, grain is going to be a major commodity."
Holding a tiny brown hemp grain seed in the palm of his hand, he said, "This is a crop I believe will out-compete soybeans because of the oil content. See how fat it is. That means it's got a lot of oil."
Genetic base
Last year, Bradford test-farmed a hemp grain strain out of Finland on less than an acre, just to see how it would do.
The Clemson graduate and father of five planted 30,000 seeds and ended up saving seven strong plants and 500 seeds. 
He was trying to determine the strongest parent plants to establish a solid genetic base.
"I took it out of its environment," Bradford said. "It's like taking an Eskimo and putting him in Florida on a roofing job. Only the heartiest can take it."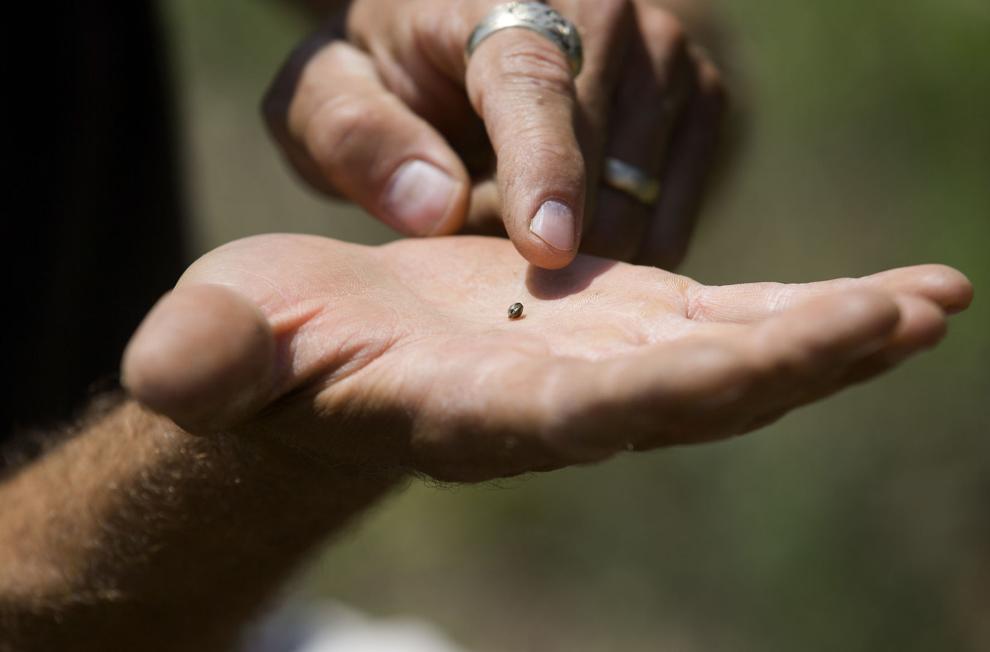 Of those seeds from last year, he's planting about 150 seedlings this year in a 400-foot strip separated from the main acreage he plans to market.
By the first of June, he hopes to have enlisted his children in helping him plant the larger acreage in hemp that's slated to be sold.
"It will be good to have the whole family out there working in the fields," Bradford said. "They will look back one day when they are working in some New York City high-rise and say, 'I miss those times on the farm planting hemp.'"