Supermarkets continue to feed on Charleston's growing population as three new grocery stores open within the next week throughout the region.
The latest in the flurry of food-store options is Harris Teeter.
The North Carolina-based grocer will cut the ribbon to open its 53,000-square-foot store at 8 a.m. Dec. 6 in the refurbished Westwood Plaza Shopping Center at Sam Rittenberg Boulevard and Ashley River Road in West Ashley. It will the company's 17th store in the area.
That's the same day Lowes Foods, the newest player in an already-crowded Charleston market, will open at 10 a.m. at 10070 Dorchester Road in the redeveloped Oakbrook Station Shopping Center in Summerville. The North Carolina-based grocer is planning a second Charleston-area store in Mount Pleasant.
The two food stores' openings come less than a week after no-frills grocer Lidl opens its first Charleston-area store at 8 a.m. Thursday at 435 St. James Ave. in Goose Creek. A ribbon-cutting ceremony is set for 7:40 a.m. It's the Germany-based company's 10th location in South Carolina.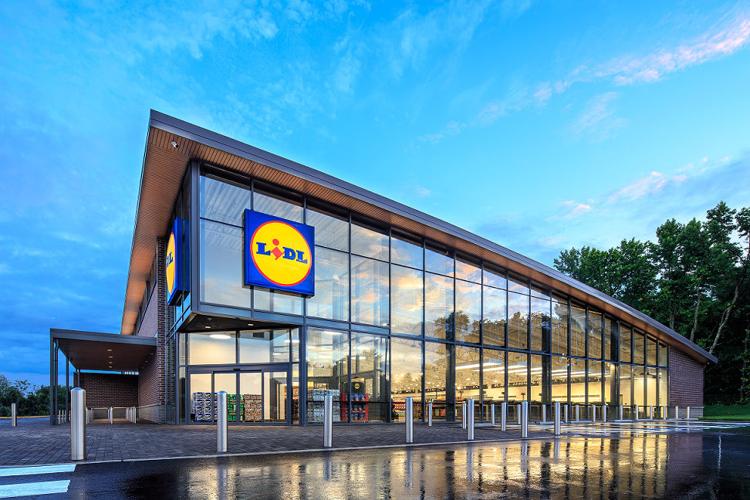 The first 100 customers to arrive will receive a wooden coin for a chance to win up to $100 in Lidl gift cards. Shoppers can also sample several Lidl products and get a complimentary reusable bag while supplies last. Throughout its grand opening weekend, the store will offer games, activities, prizes, special deals and giveaways.
New outlets
Two new stores are coming to Tanger Outlets in North Charleston.
Luggage and handbag designer Vera Bradley and Sunglass Hut are planning to open in the shopping center off International Boulevard, according to Tanger's website. An opening timeframe has not been announced.
New chapter
A Summerville store that closed earlier in the fall after it couldn't afford the rent in a shopping center that changed hands is now reopening in a new location.
Here Be Books & Games will host its grand reopening Saturday at 810 Travelers Blvd. in Summerville, about a mile from its previous site in Oakbrook Plaza.
The opening coincides with the store's monthly game night, usually held on the first Saturday of every month. Door prizes and refreshments will be offered.
Started in 2005, the board game store is a product of owners Tim and Tina McDuffie. It's open 11 a.m. to 7 p.m., with later hours during special events.
King Street buzz
A honey shop is changing locations in downtown Charleston.
Savannah Bee Co. founder Ted Dennard recently leased the space once occupied by the short-lived Gentry Bar & Room — the former Sermet's restaurant at 276 King St. — and is preparing to move from 270 King by March 1. Its current lease expires Jan. 31.
On the way
A bedding store is coming to a West Ashley retail center. Wholesale Mattress Warehouse recently leased 1,722 square feet at 14 Windermere Blvd. in South Windermere Shopping Center, according to real estate firm Birchin Lane Realty Advisors.
Shopping incentive
Shoppers at Citadel Mall can save a little dough this week.
Those who spend $200 from this past Monday until Sunday in two or more stores or restaurants in the shopping center will receive a free $20 gift card for merchants in the mall.
To claim the gift card, shoppers must take qualifying receipts to the mall management office 8:30 a.m to 5 p.m. through Friday, 10 a.m. to 5 p.m. Saturday and noon to 5 p.m. Sunday. Receipts will be returned. Limit one gift card per customer.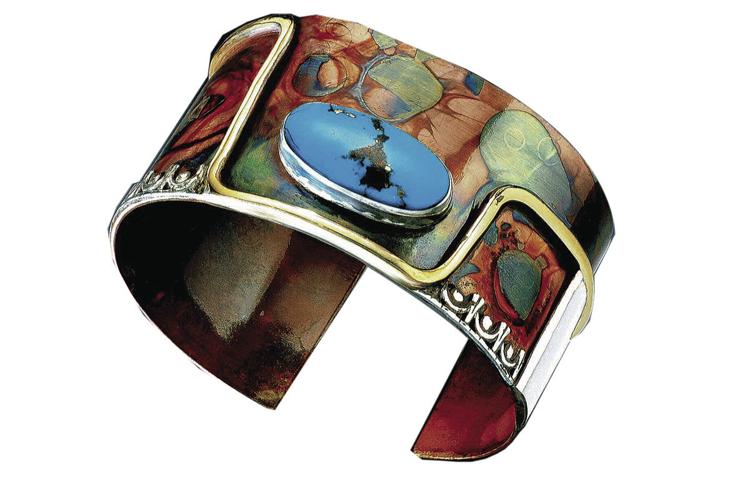 Made in the South
For the 25th year, Christmas craftsmen will be displaying and demonstrating their unique Southern creations in Ladson.
The annual Christmas Made in the South show, where nothing is commercially made or manufactured, runs Friday through Sunday at the Exchange Park Fairgrounds on U.S. Highway 78.
"We have more than 200 artists and craftsman," said Janice Hunt, show coordinator. "Many of them will be demonstrating their work. This is our 25th year in Ladson, and this show is rated in the top 100 fine art and craft shows by Sunshine Artists, which rates more than 100,000 shows in the country."
The show promises thousands of one-of-a-kind items, including jewelry, ornaments, glass-blown decorations, textiles, clothing, gourmet food and clay sculptures.
"We try and limit the number in each category so that there is a diverse group of artists on display," Hunt said.
The show runs 10 a.m. to 7 p.m. Friday, 10 a.m. to 6 p.m. Saturday and 11 a.m. to 5 p.m. Sunday. Parking is free. Admission is $7 for adults. Children 12 and under get in free.
For discount admission coupons and other information, go to www.MadeInTheSouthShows.com or call 704-847-9480.
Getting pampered
A new spa is coming to Summerville and a new salon is opening in Charleston.
Salt Oasis Spa & Wellness Center will hold a ribbon-cutting at 11 a.m. Monday at 103 Harth Place. The event runs from 10:30 a.m. to noon.
Also celebrating its opening is a new salon in downtown Charleston. Elysium Salon will mark its grand opening 6-8 p.m. Dec. 6 in the Shops at Belmond Charleston Place at 205 Meeting St.
Moving in
U-Haul now offers another rental site in the Charleston region. The moving company's trucks and services can now be found at Blackjack's Towing & Recovery at 1550 Dawson Branch Road in Summerville. It's open 9 a.m. to 5 p.m. Monday through Saturday with after-hours drop-off service.
Read all about it
The Charleston Friends of the Library's annual Holiday Book Sale is coming up.
It's set for Friday and Saturday at Mount Pleasant Regional Library at 1133 Mathis Ferry Road. Prices start at 50 cents, and proceeds help support library programs.
Admission is free. It runs 9 a.m. to 5:30 p.m. Friday and 9 a.m. to 4 p.m. Saturday.