This year, 2020, has been a remarkable one. We are at its midpoint already and as we all maneuver though the changes and challenges, it's good to remember and pay homage to what makes our city so special.
Charleston turned 350 years old this year. Thirty-five industry experts agreed to let me know their top ten reasons why they love Charleston, the Lowcountry and why they are so proud to call it home. 
I hope you'll enjoy reading why there are at least 350 reasons to love Charleston. Thanks to all of you for submitting your top ten lists -- they were inspiring to read as I was putting them all together. I learned a few things about Charleston and the area from you. I hope to include many of them on my own top ten list in the future.
Let's all wish Charleston a big Happy Birthday. Here's to many more of them. 
1. Guy Ackerman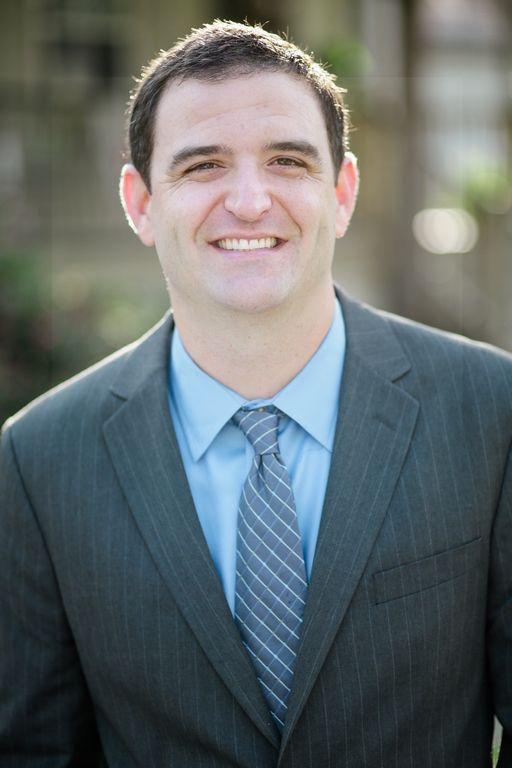 The people: Charleston is a melting pot of awesome people from everywhere.   
The culture:  No matter where you are from, everyone adopts a bit of Charleston charm upon moving here.      
The water: Searching for shells and sharks' teeth on our barrier islands, fishing 60 miles offshore, I love being in the boat, and on the water.      
The food:  There is no doubt, Charleston has the best food on the planet. Personal favorites: Tavern and Table, SNOB, Zero George, Halls, Magnolia.
Downtown: Five times a year, my wife and I will spend the whole weekend downtown—a great staycation. Last time we stayed at Restoration, one of our favorite hotels in Charleston. 
The rich history.      
The beauty:  Magnolia Gardens, Rainbow Row, Shem Creek, Sullivan's at sunset, the Edisto River, and so many more.   
Edisto Beach:  My favorite family vacation - one of those amazing beach towns that seems to stay hidden from the rest of the world.
The trees:  My favorite is our live oaks, closely followed by the Palmetto Tree.
The weather: You can be outside every day.    
2. Chris Anderson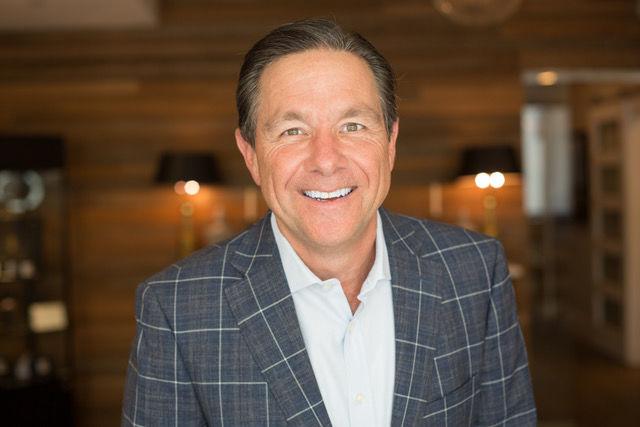 1. Seafood: An abundance of seafood, I love you can drop by the Shem Creek docks every day for the fresh catch.
2. College life: With thousands of students in the Charleston area, it's refreshing to have their energy, thoughts, and expressions filling our streets and neighborhoods.
3. Oyster Roasts/Lowcountry Boils: These seasonal, casual affairs are ubiquitous in the Lowcountry.
4. Architecture: Charleston's architecture and built environment offers a unique look and progression of architectural styles.
5. Farmers' Markets: From downtown to Johns Island to Mount Pleasant, these local markets are a great way to support the area farmers and fishermen.
6. Arts/events/festivals: Spoleto, the High Water Festival, the Charleston Jazz Festival -- there is always something to experience and enjoy.
7. Gullah history/culture: Charleston to Beaufort, the Gullah culture survives and provides a thoughtful glimpse into the history and lifestyles of the various African peoples who were brought to this region and enslaved to cultivate rice.
8. King Street shopping: Renowned as a shopping destination, this street shuts down on the second Sunday of each month for pedestrian only traffic. A great place to enjoy a Sunday stroll or lunch in the street. Good people watching.
9. BBQ: From James Beard Award winner, Rodney Scott, to John Lewis, Charleston offers some of the nations's best barbecue.
10. The people: Long regarded as one of the friendliest places in America, the people of Charleston represent an evolving and diversified population who are friendly and welcoming.
3. Elaine Brabham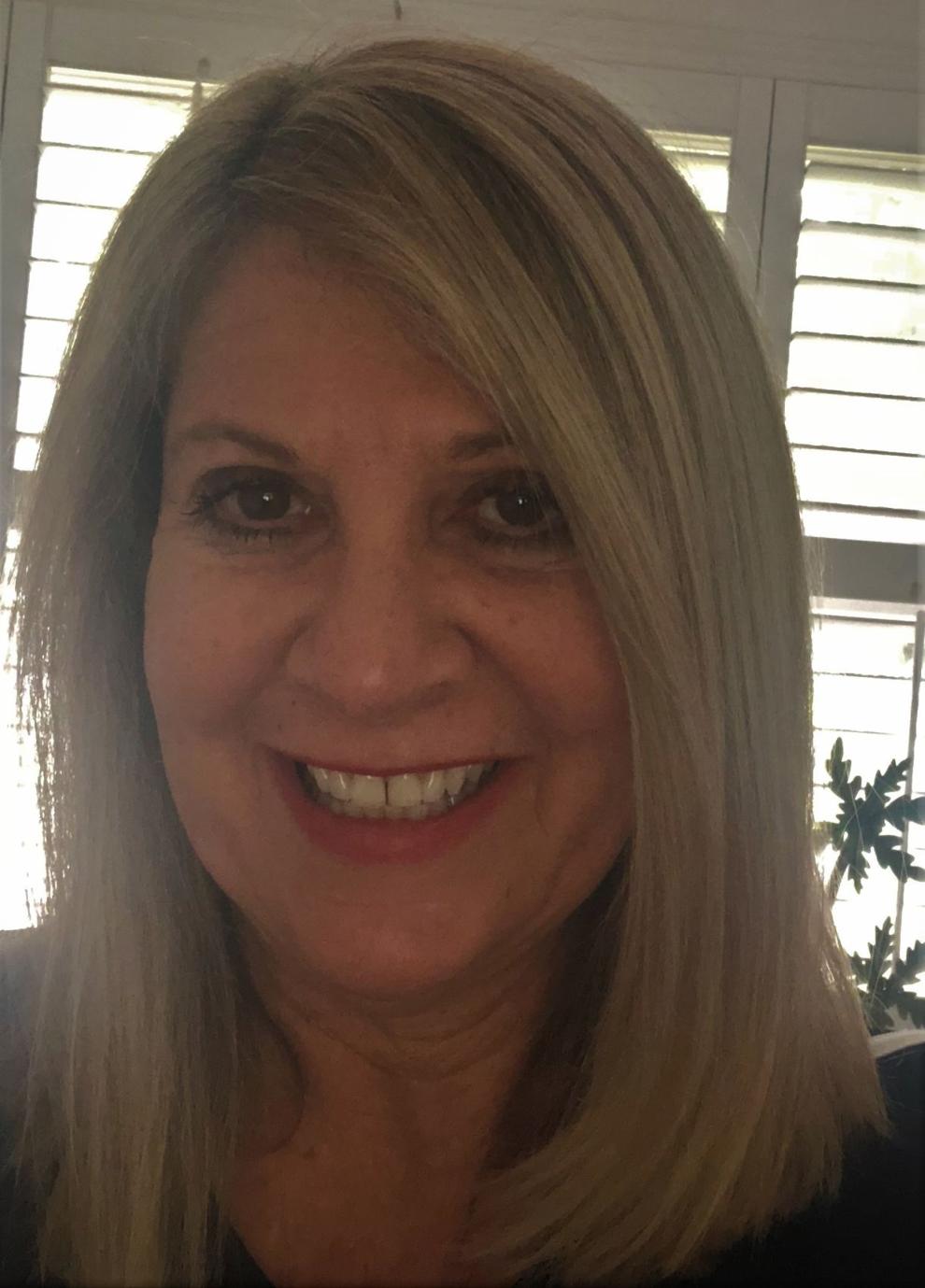 1. Our Southern hospitality: It's everywhere! One of our most recognizable symbols of Charleston's unique hospitality, the pineapple, can be found on many front doors and wrought iron gates.
2. The people: Welcoming and helpful.
3. The charm: It shines through like one of our magnificent moonlit nights.
4. The beauty: From our coastlines to our lush landscapes, it can't be matched.
5. Our accents.
6. The colors: Yellows, reds, oranges of Charleston sunrises and sunsets are breathtaking, no matter if you are watching them from your own yard or the Battery, they are glorious.
7. The water: Rivers, creeks, ponds and the ocean and all activities you can do in it and on it, we're all connected by the city's gorgeous waterways.
8. The architecture: It looks and feels like you are back in time when you're downtown and in outlying country estates. The amazing buildings and homes built in the 1600s, 1700s and 1800s.
9. The laid-back lifestyle.
10. The food, enough said.
4. April Coleman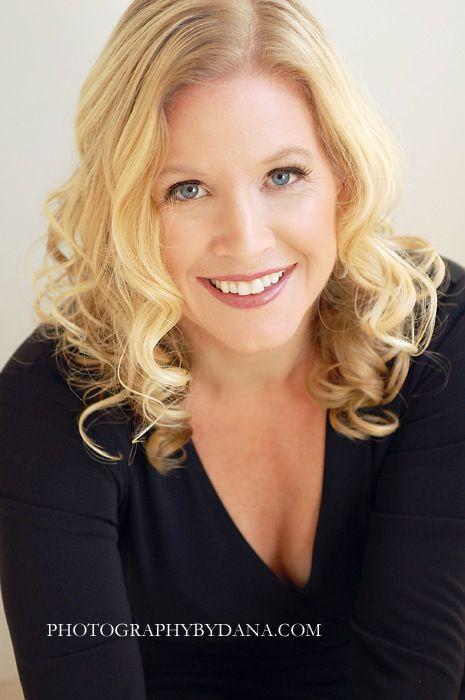 1. Going down to our neighborhood dock on the creek -- the smell of the marsh and jumping off the dock, playing in pluff mud, crabbing and throwing the cast net.
2. Walking around downtown Charleston during the spring with all the beautiful window boxes, blooming camellias and the smell of jasmine.
3. There is always something to do. We especially love the local farmers markets, outdoor concerts at Volvo Stadium and the Charleston Wine + Food Festival.
4. Boating in Charleston. We love to head out on our boat and cruise the creeks and find a beach to pull up on with friends.
5. Sense of community. As home builders, we have built and lived in five houses in our neighborhood, Hibben, in the last 13 years. It's a special place.
6. Fresh local seafood. We are so lucky that we can just head to Shem Creek and buy shrimp off fresh off the boat.
7. Heading to Home Team BBQ and drinking a Gamechanger or getting a frosé at The Co-Op on Sullivan's Island.
8. The history surrounding Charleston and how well it has been preserved and is being told to future generations.
9. The amazing culinary scene in Charleston. You don't realize how good you have it until you travel and eat at other places. We are spoiled here. Too many favorites to list.
10. You can't beat catching the sunrise from the beach or a sunset over the creek.
5. Sarah Coleman-Lee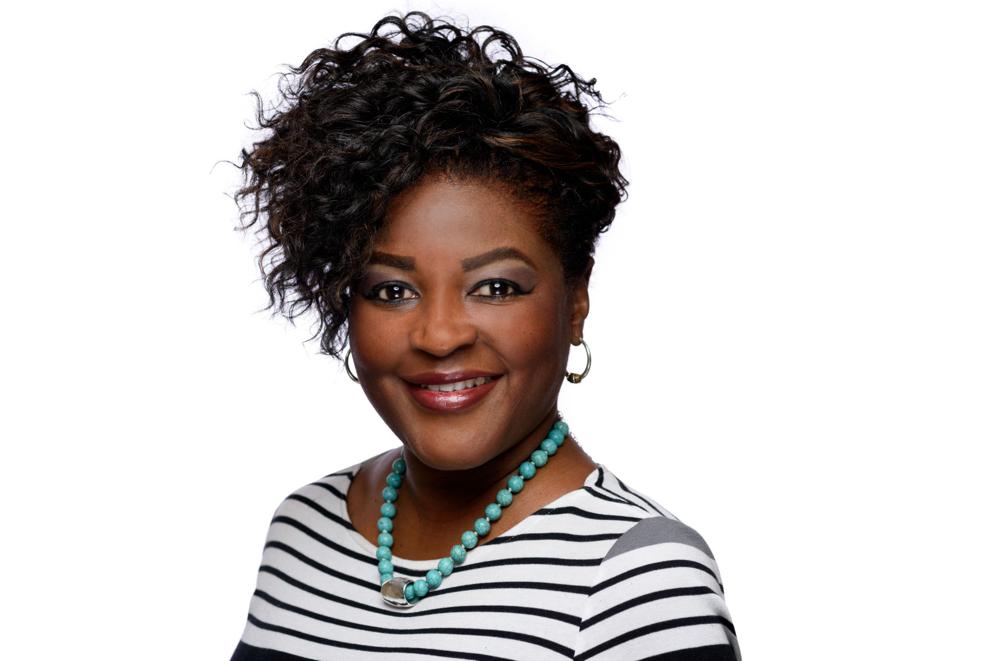 1. I retired here after 22 years of military service.
2. Home to the some of the most "amazing" cuisine.
3. Beautiful, fantastic beaches.
4. Relaxing & enjoyable vacation resorts.
5. Great summer weather & glorious winters: no snow!
6. Abundance of things to do (events/festivals, etc.).
7. Its historic sites and unique architecture.
8. Southern hospitality, affordable living, and a thriving economy.
9. Shopping downtown at the city market & the candy stores.
10. The beautiful and historic oak trees.
6. Charles Constant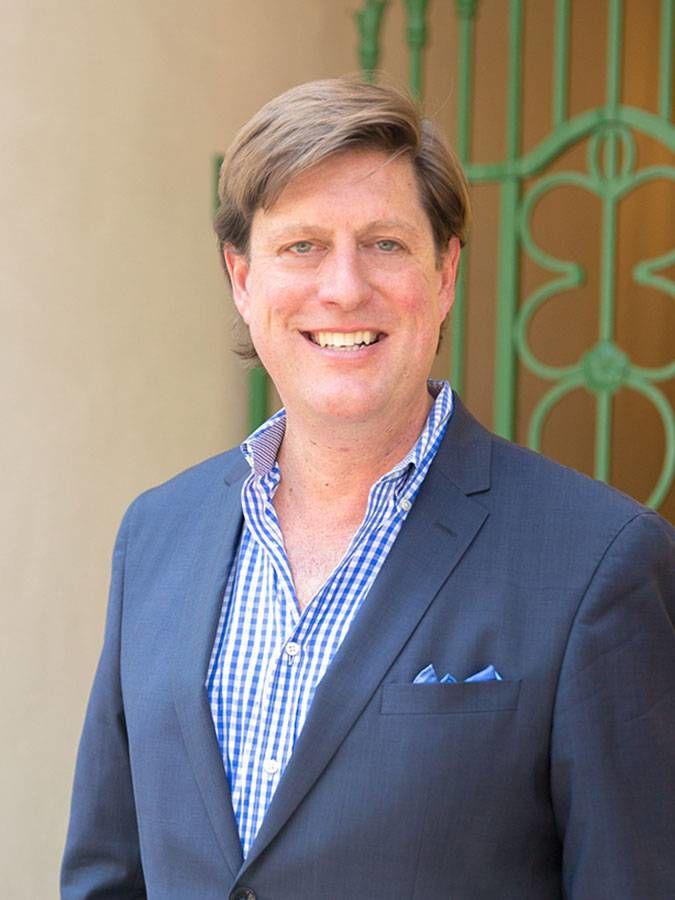 1) The peninsula- You can walk the same street 100 times and find something new that you did not notice before.
2) The people- Our residents and visitors with their polite hellos and everyone's appreciation and love of our special city.
3) Favorite intersection and alley. Bedon's Ally and Elliot Street. It's a little off the beaten path behind Broad. The Gateway alley that leads back to the Unitarian Church off of King Street. Touring the the cemetery and trying to get a sighting of Edgar Allen Poe's beloved Annabel Lee.
4) The food. There is something for everyone and I love that any recommendation I give will be a great one. Our owners and chefs take such pride in their establishments that is impossible to replicate or duplicate. They push each other to greater and greater heights.
5) The homes - as I am in real estate, it's exciting to get the opportunity to tour some of the most remarkable historic homes -- the craftsmanship of the contractors and the love and attention that are bestowed by the owners.
6) The waterfront. Watching the sunrise from Waterfront Park is something everyone should do. Watching the dolphins feed, the ships pass and the amazing glow of the sun awakening our town to another beautiful day.
7) The arts. A robust and active art scene - Spoleto, art walk, the Guillard, a visit to the Gibbes, or a stroll around the many art galleries. Charleston is always bustling with cultural activities.
8) Traffic. This may be a bit controversial, but if and when I get stuck in traffic there is always something to see out the car window -- the scenery, views, people and life moving along, enjoying Charleston, allowing me to take a deep breath and remember to slow down and enjoy how lucky I am to live here.
9) The Library Society. If you want to immerse yourself in history, take a step inside the Library Society on King Street.
10) Charleston's resiliency. The city and its peoples' ability to overcome and flourish through the many adversities over centuries to current day. Hurricanes, fires, earthquakes, wars, and riots -- Charleston continues to come together and weather any storm and rebuild even stronger. We are so lucky to have Charleston and each other.
7. Jay Costa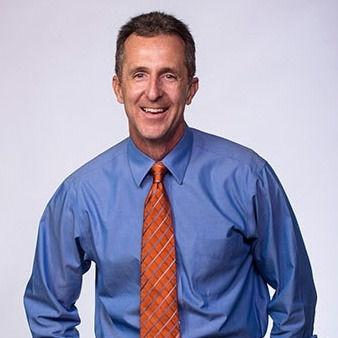 1. The beautiful sunrises and sunsets over the marshes and tidal creeks.
2. The numerous churches and their steeples.
3. The people - Everyone waves, smiles and speaks to you.
4. Walking the streets of Charleston, seeing the historic homes and buildings.
5. The smell of pluff mud. You know you're home!
6. The mutual respect and kindness people have for each other. Examples are seen throughout Charleston.
7. The grand oak trees that shade the city streets.
8. The expansive waterway views seen from the numerous bridges.
9. The variety of different cultures and cuisines.
10. Fishing: Charleston's shores offer all kinds of fishing.
8. Jimmy Dye
Sailing the Charleston Harbor on summer evenings.
High Thyme's Sunday Brunch.
Early morning beach walks with Molly (my dog) on Sullivan's Island beach.
Southeastern Wildlife Expo.
Fly fishing for redfish in the flats.
Introducing our wonderful area to people looking to find a home.
Mount Pleasant Farmers Market.
Camping on Capers Island.
Bike riding in the Francis Marion National Forest.
Wintertime bird hunting with my little French Brittany, Molly.
9. Bobette Fisher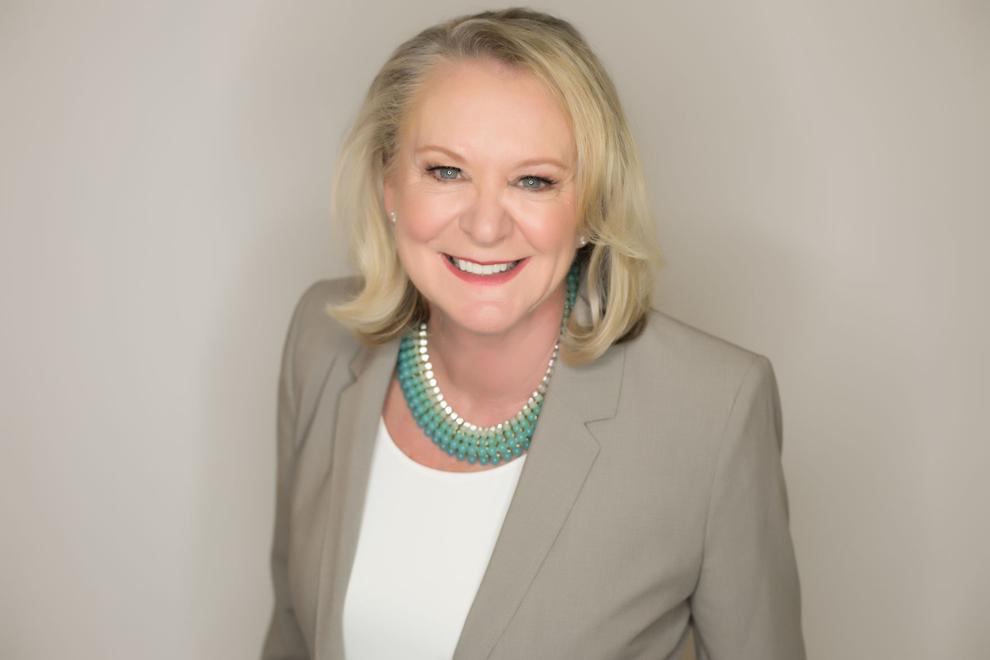 Southern charm and hospitality.
The beaches & waterways.
Outdoor year-round festivals.
Great food and restaurant vibe.
Vibrant downtown shopping.
Fantastic weather.
Historic homes & venues.
Various music genres.
The Ravenel Bridge.
Downtown walkability
10. Debbie Fisher
The weather. Even though the summers can be a bit warm, the breeze cools me off.
The absolute beauty of the city and the Lowcountry from the architecture to natural landscape.
The gardens and lushness of our environment. We even enjoy camellias in the winter and the jasmine and tea olive in the spring can make you drunk.
The smell of pluff mud while watching the sunrise in the morning at Waterfront Park.
The colorful sunsets in fall including every color in the rainbow.
The hospitality of the Charlestonians! I always feel home even if I am in a new environment.
The manners. They still exist here. A big thank you to our fabulous men-folk for still standing for us when we come into a room or excuse ourselves from the table.
The food. So fresh and delicious and so many restaurants to choose from or farms on Johns Island to shop with.
The history. It continues to fascinate me and help me understand the world around me.
The Charlestonian accent...dreamy!
11. Joey Froneberger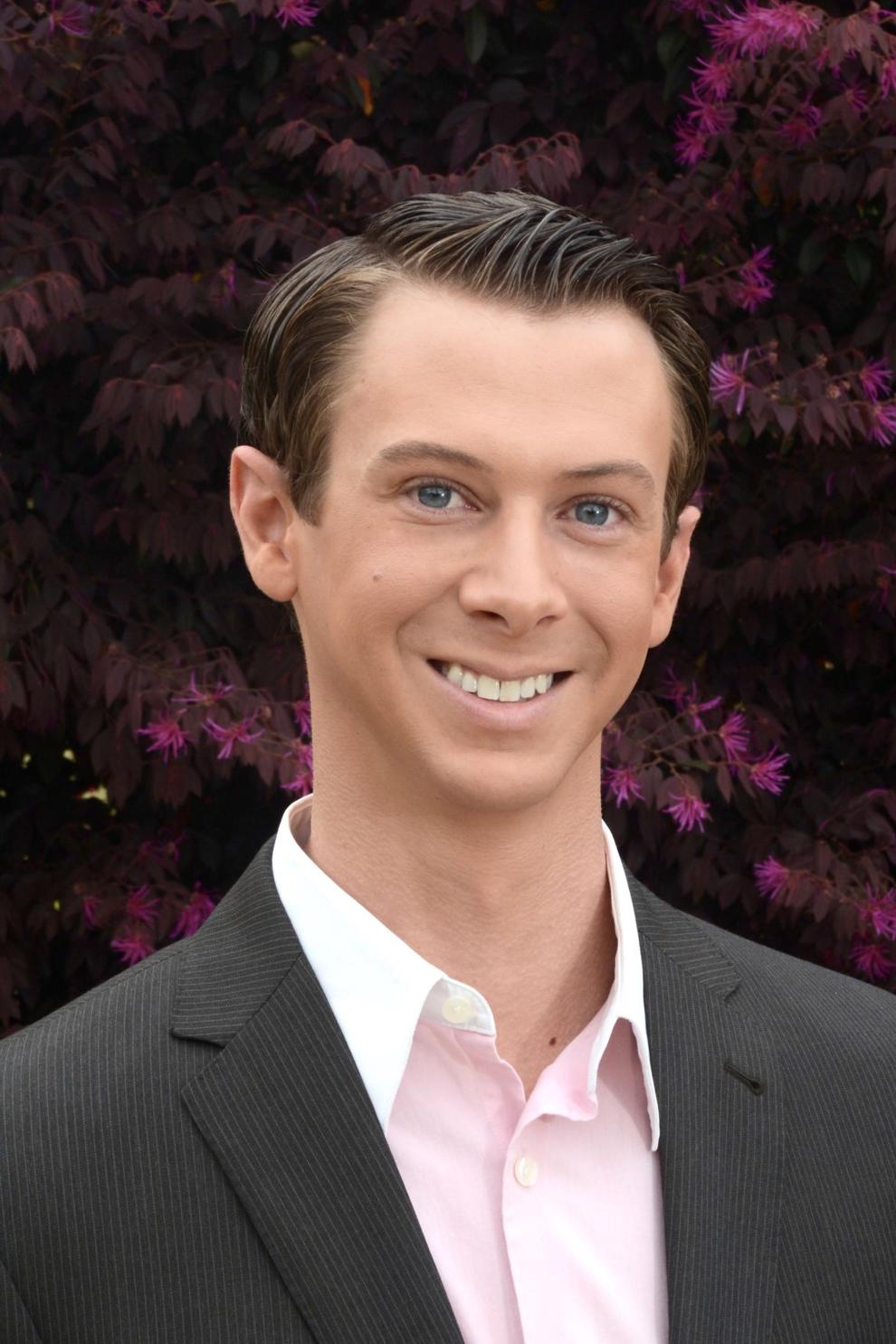 Whether it's a street I've walked ten times or one hundred and ten times, I can always find something of beauty I've never noticed before.
A marsh vista in the golden hour before sunset.
The ability to have a history lesson on demand in almost every building or on any street corner.
The fact it's rare I walk more than a block or two without greeting someone I know.
That even for those I don't know, the majority still smile and offer a "Hello" or "Good Afternoon" when you pass by.
Hearing the church bells mark the hour, Sundays and special occasions as they have for centuries.
Getting a glimpse of a beautiful garden hidden behind an iron gate. (Better still, being at a party and watching from the piazza as others try to peer through the garden gates!)
Catching the lilt of an old, old "Chaaahston" accent, which are sadly rapidly disappearing.
Whenever you're out of town and someone asks where you're from, you tell them, and the broad smile, nod and conversation that results.
Her permanence. She was here long before us and will hopefully be so long after. We are honored and privileged to be her custodians in the interim.
12. Helen Geer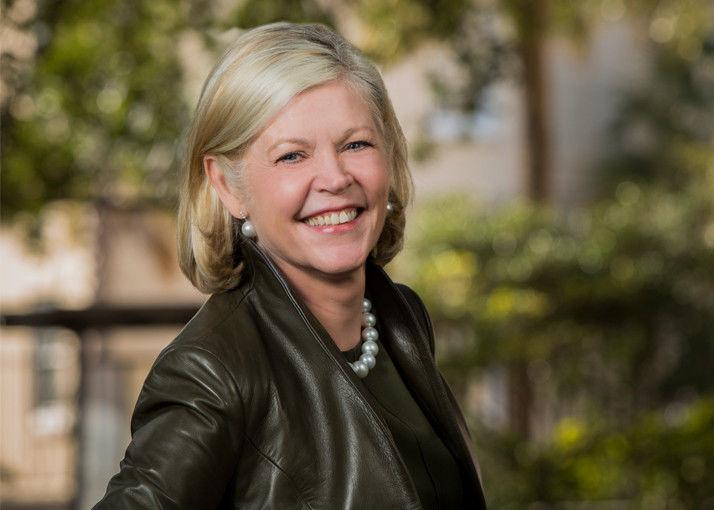 Charleston architecture (I'm always discovering something new!).
The sound of church bells.
Orchids from Lotus Flower.
Meyer Vogl Gallery, an art gallery owned by my daughter-in-law.
Visits to the Children's Museum with my granddaughters.
Finding peace and quiet at Wadmalaw.
The food and staff at Butcher & Bee, where we've had two recent William Means holiday parties.
King Street gems Croghan's, RTW & Hampden.
A slice of coconut cake at Peninsula Grill.
The sense of community in Charleston.
13. Jack Hurley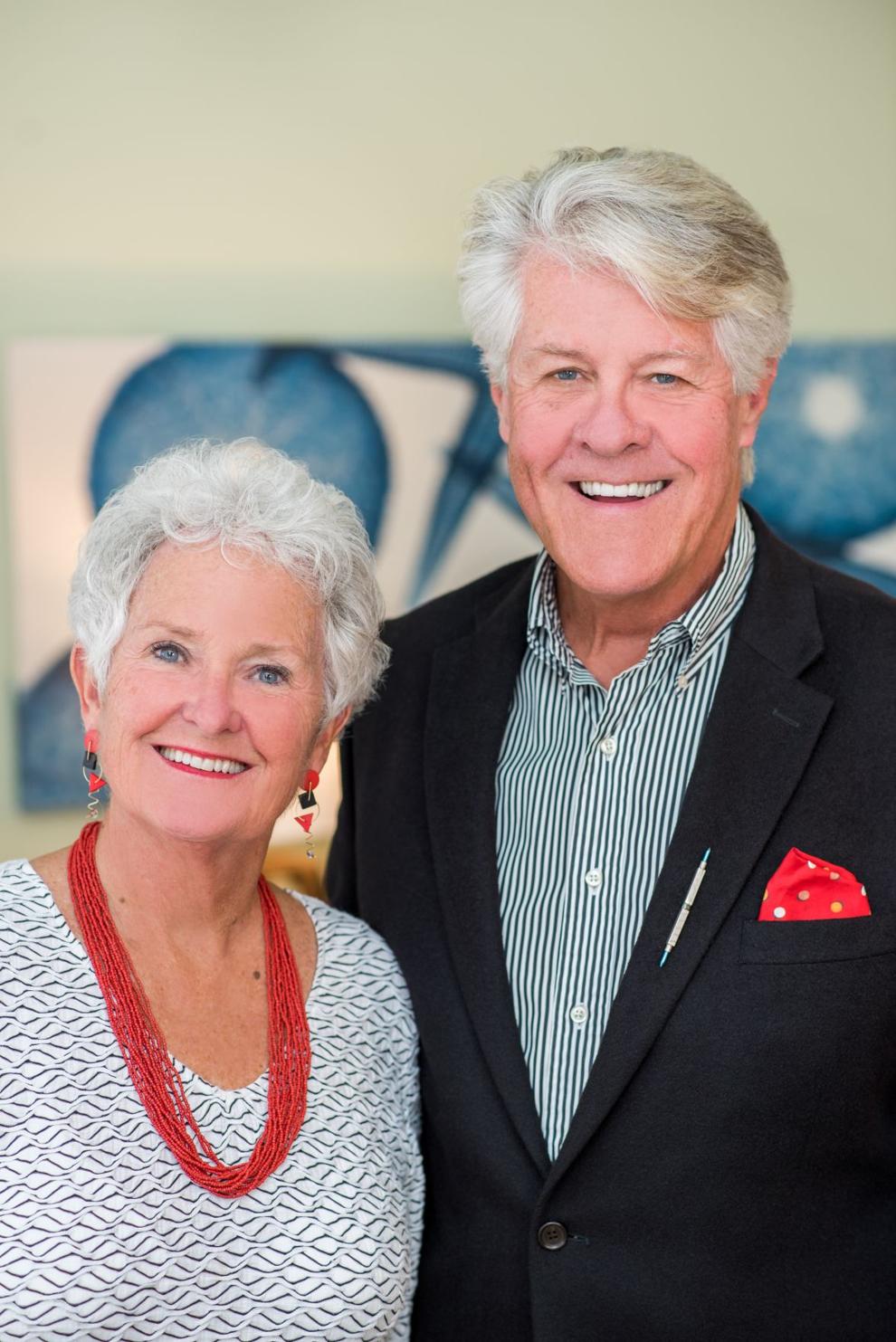 IOP and surrounding beaches. We moved from Burlington, VT in 1991 and choose to raise our boys at the beach, both surfer dudes.
Oyster roasts in the back yard.
Spoleto Festival.
Downtown Charleston-by-the-sea, urban style as close as we could live in a European city in the US.
Religious variety, especially the Unitarian Church downtown – with a Cathedral built in 1772.
Restaurant scene in all of downtown & surrounding area.
Jack's Cosmic Dogs – a real old time joint in Mt Pleasant (we are the creators & owners).
Mex 1 (also original creator/owners with partners).
Riverland Terrace & Terrace Theatre.
Muni – Charleston's original golf course with a big renovation right now.
14. Will Jenkinson
Smell of pluff mud and salt air.
Fishing.
Exploring the waterways by boat.
The opportunity to live and work where others vacation.
The outstanding restaurants.
The resiliency and response to challenging times.
Charleston's history and respect for it.
Friendliness and hospitality.
Tailgating at The Citadel football games
Local farmers and the markets to purchase local produce.
15. Diana Johnson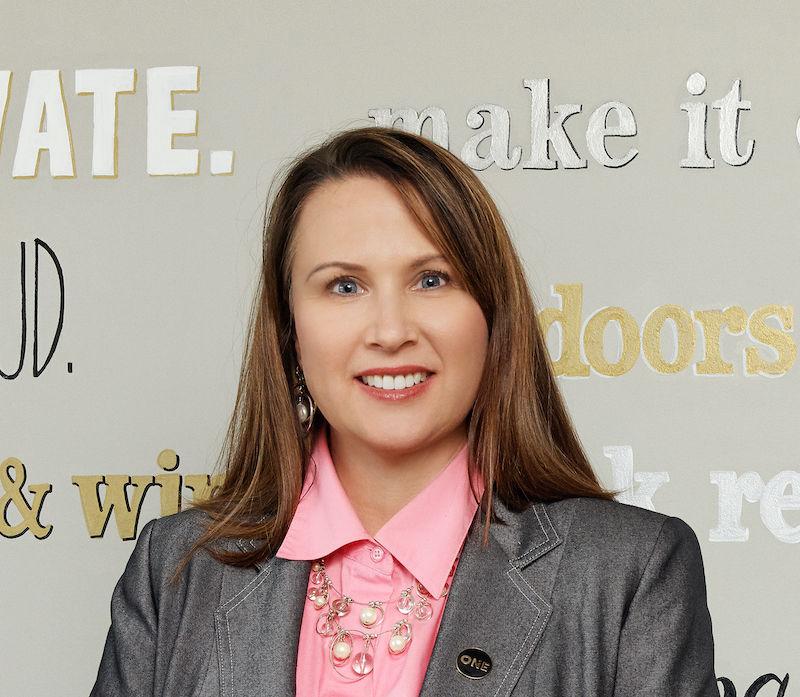 Riverdogs baseball with Bill Murray.
Dining at Shem Creek (eating outside while watching the dolphins, boats and paddle boarders).
Historical Homes - To think we can live in the same home that someone from the 1800s lived in with the original windows and roof. Where else can you live that is a centerpiece of two major wars & was a city before we were a country?
Eclectic food (Lowcountry blend, farm to table, five star restaurants). 
Sunrises on the beach. An amazing way to start any day!
Southern Hospitality with a continental flair.
Visiting the plantations and walking around the gardens.
The seasonal farmers markets throughout the Lowcountry. A great way to connect with friends and eat local.
The rich history of Charleston and surrounding areas. There is always something to explore.
Alligators. Not being from the area, I am still fascinated by the alligators!
16. Brian Keels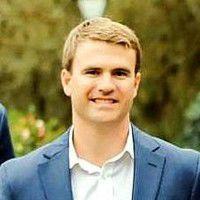 The water and its accessibility – boating, surfing, fishing or crabbing.
The architecture – The fact that so many buildings have been preserved with each having its own story.
The restaurants – From simple home-style cooking to complex and creative, the options for good restaurants can be almost overwhelming.
The rich history - How many places have the history that we do? From Fort Sumter, to downtown, to the nearby plantations and Charles Towne Landing – we're truly lucky to have such easy access to so many historic places.
The resiliency of its people – Charleston has faced many challenges through its long history and with each challenge, its people seem to come out on top, and even stronger than before.
The smell – Charleston has its own unique smell that permeates the air. Every time I leave and come back, I realize how much I love the briny smell of the marsh during summer.
Its manners – I appreciate the fact that we live in a place where people still hold the door for you and address you as, "Sir" or "Ma'am."
The food – Not just the restaurants, but the fact that we have access to some amazing local food sources – from the oysters, shrimp and fish in our local waters to fresh vegetables from one of our local farmers.
Quality of life - The fact that it's still a relatively slow-moving genteel town, but with many of the amenities of a larger city.
Neighborhoods – There are so many great places to live around Charleston.
17. David Kent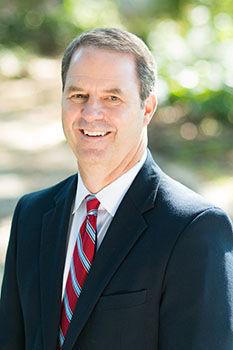 The view of the Atlantic Ocean from the top of the IOP connector.
Watching the sunrise on Sullivan's Island Beach.
Running/walking/biking across the Cooper River Bridge.
Watching a concert at the Volvo Car Stadium.
Hamburgers at Melvin's.
Fishing for red drum in the creeks.
Playing golf in the Lowcountry.
Okonomiyaki at Xiao Bao Biscuit.
Breakfast at the Marina Variety Store Restaurant.
Evening cocktail on the Market Pavilion Hotel rooftop.
18. Margaux Kilgallen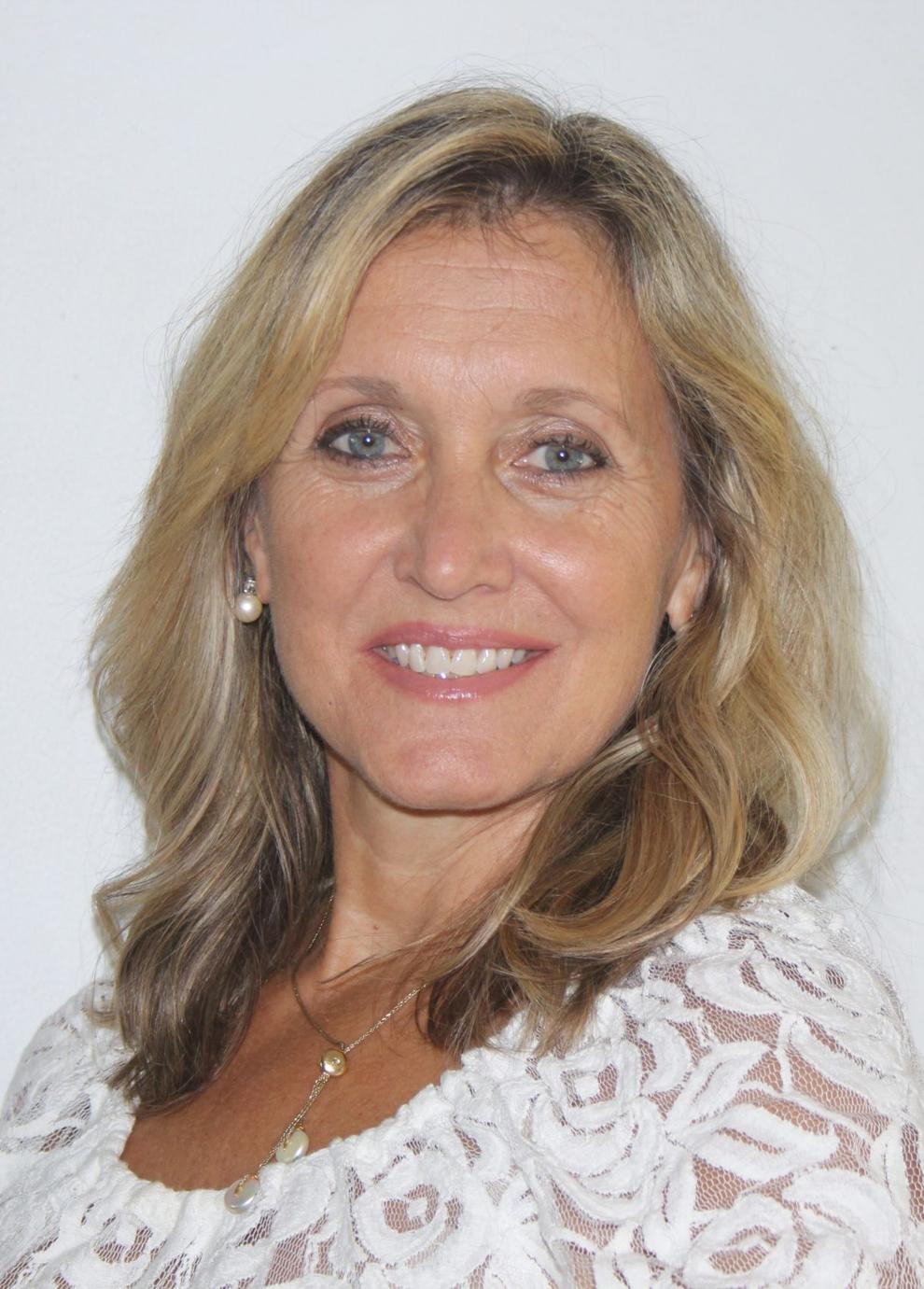 Love, love, love the shrimp boats at the docks on Folly and Shem Creek.
Watching the dolphins while enjoying dinner at Fleet Landing.
Taking out of town guests for a picnic under the majestic and spiritual Angel Oak on Johns Island.
Charleston's streets. You can be in Venice, Italy along the canals in I'On, New Orleans with the Dock Street Theatre, on a romantic weekend at 2 Meeting Street or the islands at the Harbor Resort in Mt. Pleasant. 
Magnolia Cemetery: 350 years of history of the people that have come before.
Blacksmith Phillip Simmons. I enjoy dropping by his home and watching his nephew Carlton carry on Mr. Simmons wrought iron craft – it's history coming alive. He made and presented a heart shaped hanger for dear friends visiting. That's the graciousness of Charleston.
I love the wild life that's all around.
How the Charleston community can reach out and hug hundreds of thousands strong when hearts need lifting.
I love that a hurricane brings out the best chefs in the neighborhood and mechanics to get your generator going.
When it snowed in 2018 it was clear that Dr. Seuss had seen this before. He took our palmettos all laden with snow and used their design in his books just so.
19. Charlotte Lemon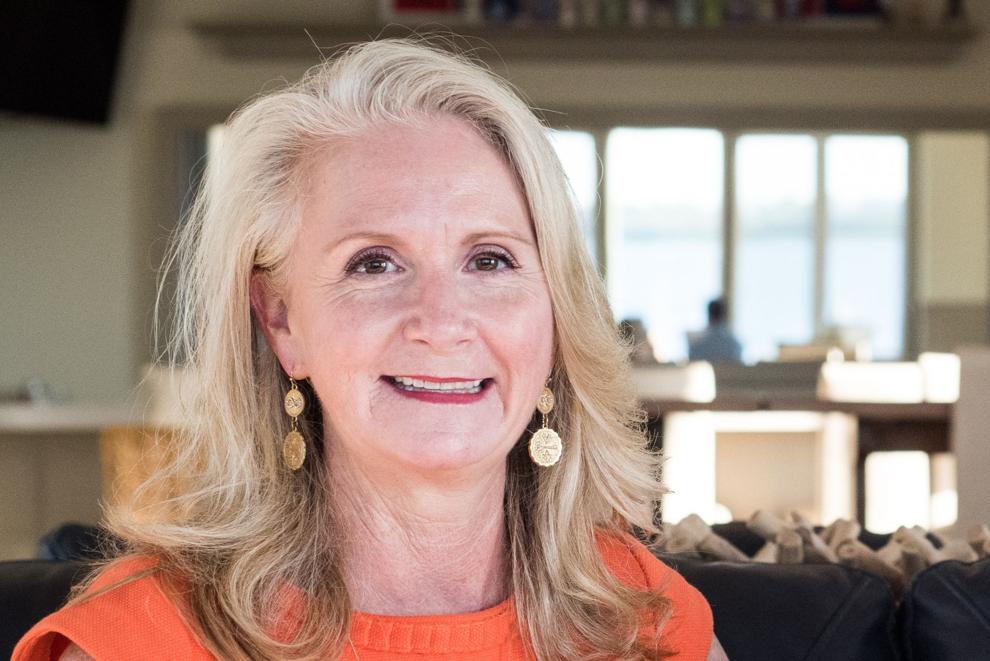 James Island County Park: For the last several summers Camp Rise Above has provided day camps for campers with life challenges.
Historic gardens: They have provided the backdrop for weddings, oyster roasts and food/social events.
Boneyard Beach on Bull Island was a spot where a dear friend and I got lost and could not find the "right" path to get back to the dock to board a friend's boat. We laughed about needing Wilson for comfort like Tom Hanks in "Castaway."
Botany Bay on Edisto: Petrified trees along the beach are haunting and beautiful. The shells along the shoreline, history and serenity therein make it a spot to visit annually.
The Charleston Schooner Pride: You gain a perspective of Charleston that you cannot see unless you are on the water. I have memorable sails on it family and friends, searching for marine life, and singing songs we grew up singing.
Events: Spoleto for its marvelous art and music. SEWE because I am a huge animal lover and admirer of those that track, paint, sculp, train, and save our wildlife. Meeting Jack Hanna one year was a standout photo opportunity I adore today.
Boating: Edisto, being off the beaten path when compared to waterways around Charleston, afforded hundreds of boat rides for my Dad and me to explore the creeks and waterways admiring nature, the glorious sunshine, and the breeze!
Happy hour: You don't need an occasion in Charleston! There is no place that you cannot find others seeking to celebrate or chat the afternoon away while enjoying drinks and small bites.
First Friday on Broad: Meeting with friends and touring the galleries, viewing art, grabbing appetizers, and sipping wine while catching up with friends and associates.
Charleston Tea Plantation: Learning the techniques of farming tea, and over the years the events and activities to participate in and enjoy it has grown to all-day fun.
20. Jeff Leonard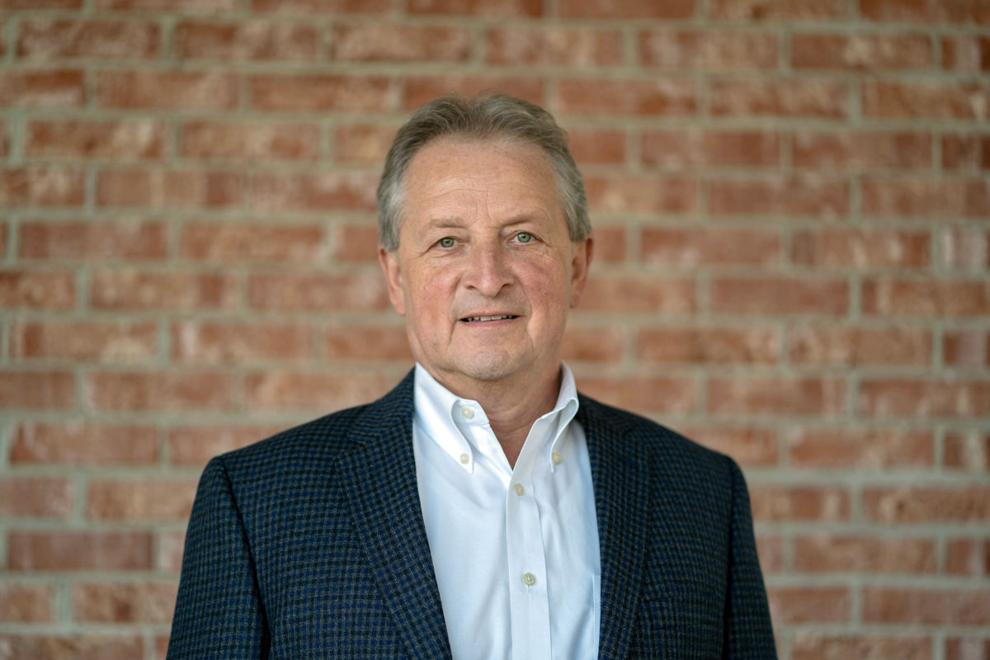 The people: Both long-time "Charlestonians" and the friendly mix of folks from around the country and the world who have decided to make their home here.
The waterways. They're everywhere you look. Big boating, little boating, kayaking, beaches or paddle boarding….there is something for everyone.
Charleston's amazing restaurant scene: The variety, ranging from mom and pop seafood dives to five-star establishments offering cutting edge cuisine.
History and culture. Charleston is one of the few places where people can come visit you for a beach vacation and go home with a little bit more knowledge about American history.
The 'aw' you hear from people when you say you live in Charleston. Our city has that emotional draw from people all over the world.
The vibrant mix of businesses that support our local and state economy - from art shops to Boeing.
Our colleges that add to the culture and support businesses in our city. I love the energy of the institution throughout the community.
Quality of the entertainers that come into our city for entertainment.
The red-hot real estate market. It's invigorating living and working in a community that so many people want to be a part of.
Daniel Island. I first sold homes in this community years ago and came back as the Broker-in-charge at Daniel Island Real Estate in 2018. To have seen this small island evolve into the vibrant community it is today has been a highlight of my career.
21. Dawn Marquez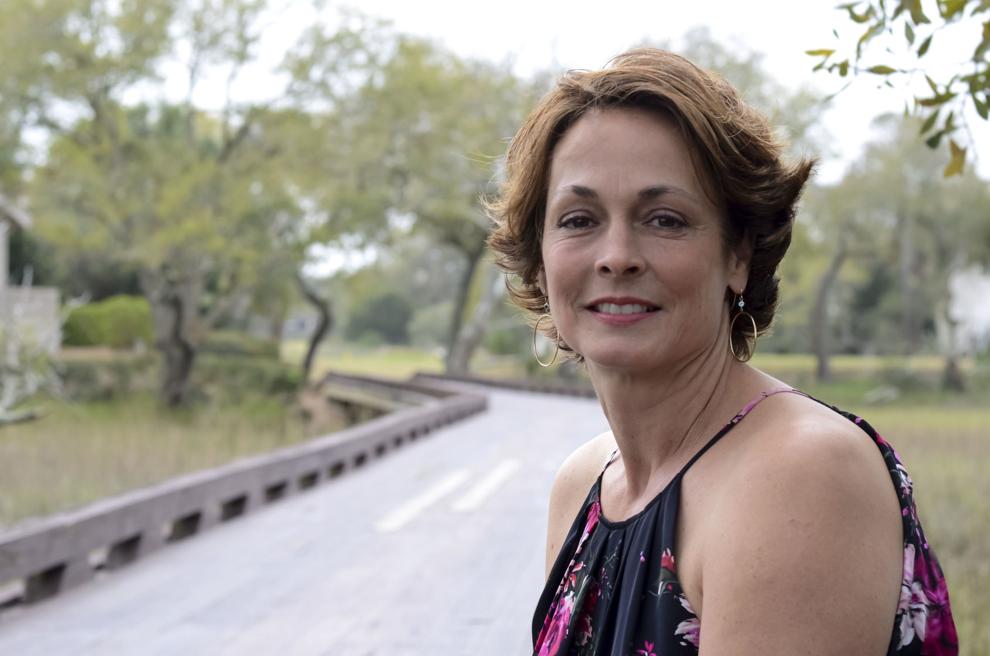 Lifestyle – the quaint communities and small-town feel – so much of Charleston is this way.
Beach - I love that there are three beach areas all within 45 mins of one another. Each beach has its own personality. Folly is the bohemian fun beach, Isle of Palms/Sullivans are true communities where you can live and enjoy, Kiawah is a gorgeous resort area.
Downtown – for dinner, walking to the shops, seeing a show. The city is beautiful and so unique.
Friends – Charleston has so many wonderful people with like-minded goals of enjoying life. We have many wonderful friendships here!
Food - the choices are endless. The unique vibe of each restaurant is fun.
Outdoor activities –walking, hiking, swimming in the ocean, biking, paddleboarding, kayaking, boating fishing, hunting – the list goes on.
Entrepreneurial spirit of the people – The creative spirits of the people here are energizing.
Nature - Jasmine in the spring. Walking my two dogs and seeing deer, turtles, alligators, squirrels, birds and so many lovely trees and bushes. The marshy salt air.
Serenity - Living in Charleston has brought me so much peace. Being able to work and make a living and still have the time to enjoy life is huge. I am grateful to live here.
Beautiful giving hearts - I have found the majority of people that live in Charleston share a desire and need to care for others, for the natural environment and for the animals. They will step up and help out without needing to be asked. I am so very fortunate to call Charleston home.
22. Lisa Patterson
History.
Great food.
Gardens - small or large the gardens of Charleston are wonderful.
Church bells - I love to hear the church bells during my walks or time in my garden.
Weather.
Walkable - I can do everything without getting in my car.
Different lifestyles - The Charleston area offers multiple lifestyles. We have something for everyone.
Sunsets - Lowcountry sunsets are beautiful.
Always something to do - events, volunteer work. I could have something different to do every day of the week.
The amazing friendly people.
23. Wil Riley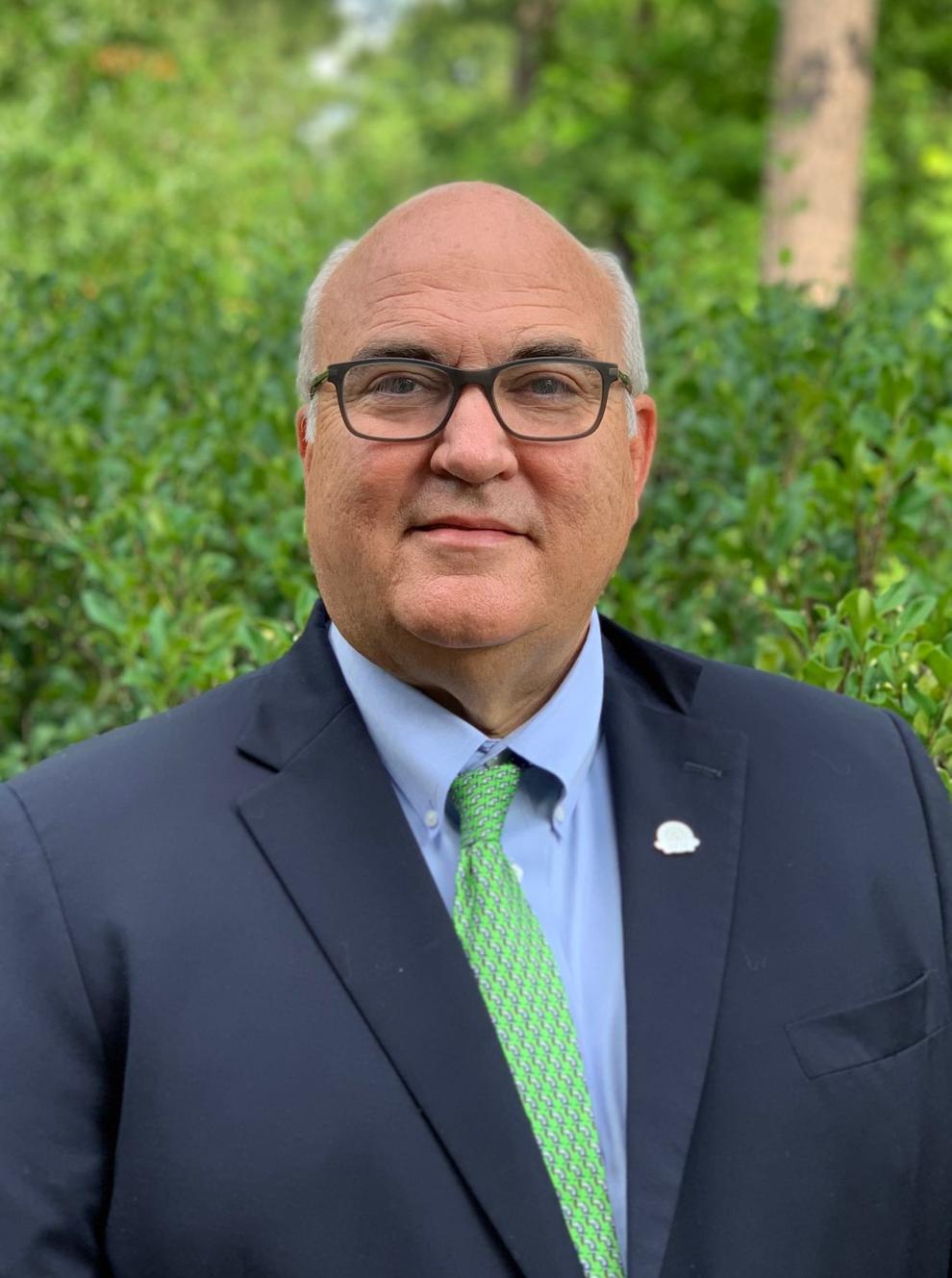 People--our diversity should be celebrated.
Fresh seafood--right off the boats.
Beaches--from one end to the other.
Restaurants--fine dining to neighborhood "go-to."
Joy--everyone has a smile for you.
Architectural mix--tremendous blending of the old and new.
Redevelopment--turning old and unused into new and most desirable.
Growing economy--record job growth in the last 10 years.
Opportunity--if you can work from anywhere, why wouldn't you live here?
And Summerville, a great town to raise a family.
24. Raina Rubin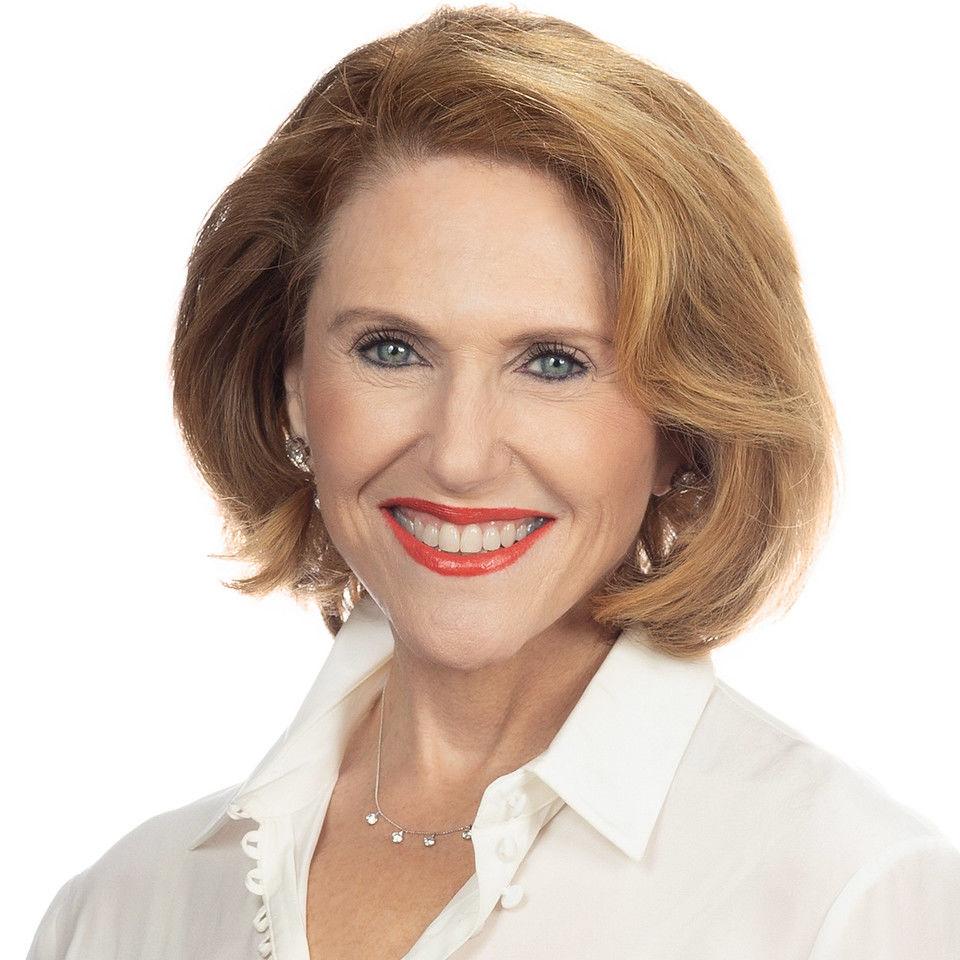 Shopping on King Street. It has been a Saturday tradition since I was 12 years old.
Memories of crossing the old two-way Cooper River Bridge immediately after I got my driver's license -- it was a rite of passage for many new drivers in Charleston.
Citadel dress parades on Friday afternoons as a child.
Sullivans Island. My childhood summers of living on the island, riding my bike to see friends, going to the beach in the morning, home for lunch and back in the afternoon. Lying in the hammock and dreaming.
Piggy Park…the drive in on Rutledge Avenue.
Hampton Park, the zoo and the Cracker Jack stand.
The Battery…cannons to play on as a child and continuing the tradition with children and grandchildren.
The ladies selling flowers and baskets at the old post office on the Meeting Street side.
Taking a grand tour of the city with my daddy who grew up in Charleston. Charlestonians love their history, varied as it is.
I will always remember Shem Creek before it became commercial, and it's still a nice place to visit.
25. Ron Saunders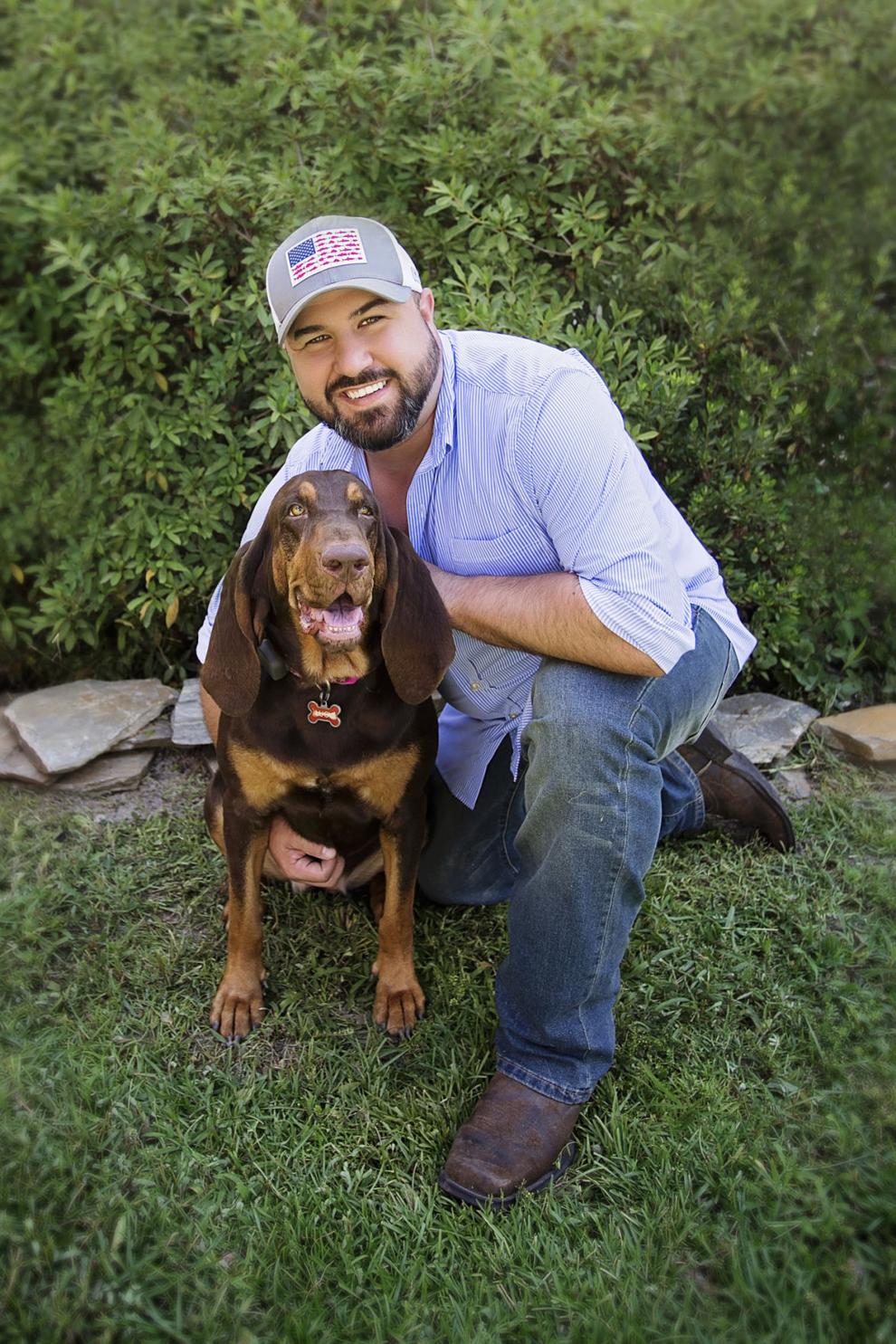 Picking and eating the best tomatoes in the world with my great-great grandfather at his house in Johns Island.
Getting lost with my great-grandmother in the labyrinth at Magnolia Plantation.
Climbing all over Angel Oak as a kid while visiting on Sundays after church.
Going downtown with my grandmother and great-grandmother and learning how to make sweet grass baskets from Mrs. Jackson, whose energy and encouraging words still leave an impression on me to this day
Sitting on Folly Beach while staring out at the Morris Island light house.
Learning about how to be a gentleman while riding and training horses with my grandpa on one of his best friends, Mr. Eddie Ravenel's, property.
Walks around the Battery and seeing the beautiful architecture.
Picking mulberries from the trees that once lined the downtown streets while learning the history of Charleston.
Swimming in the Pineapple Fountain for what felt like hours as a child.
Watching Charleston come together as a whole no matter what race, religion or creed during the most devastating of times and setting an example for our country of what can happen when a community works together in the name of unity and love.
26. Michael Scarafile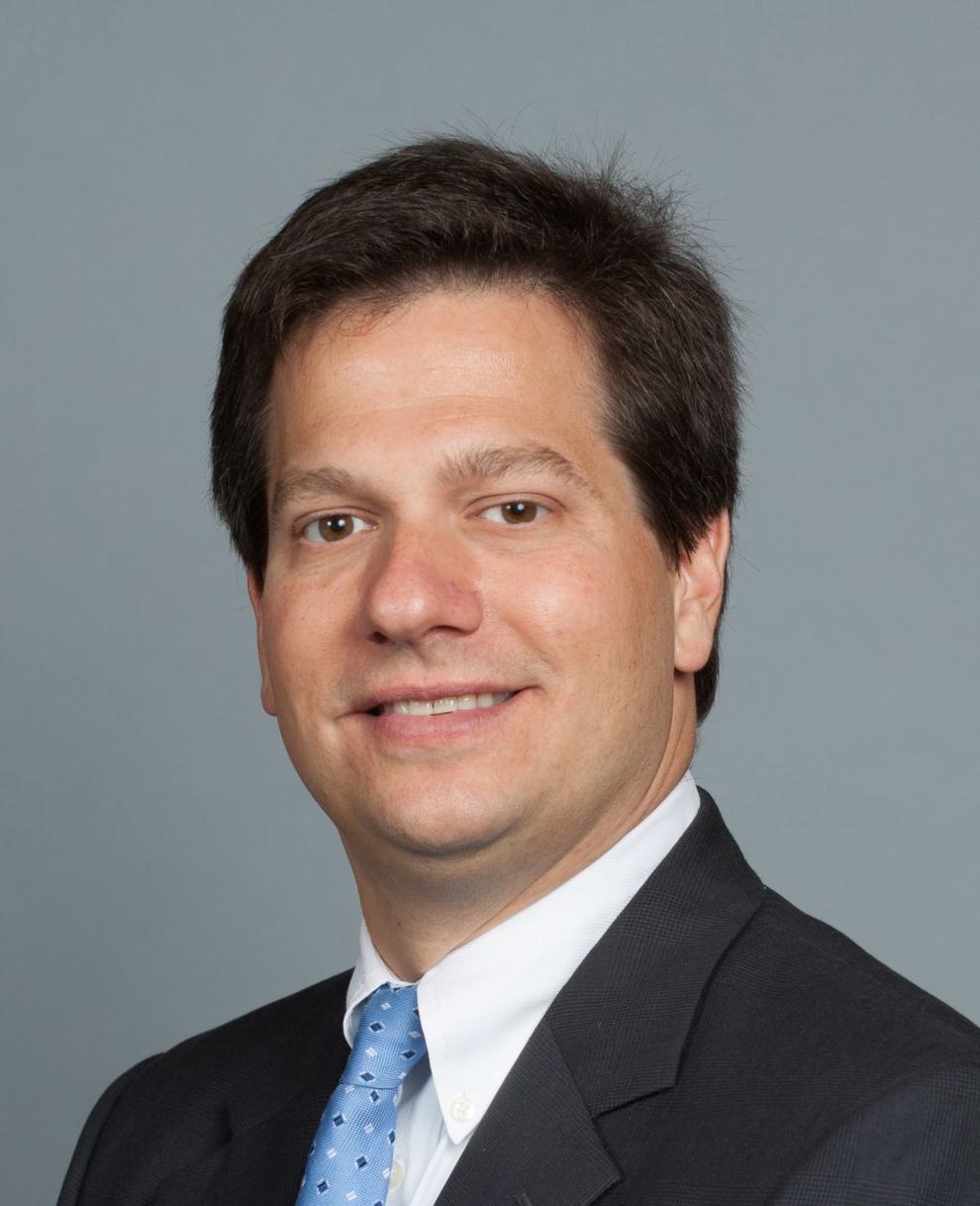 Walking through downtown, marveling at the history and thinking what life was like hundreds of years ago.
Discovering new restaurants and bars.
Boating around the peninsula starting in the Charleston Harbor at the Ravenel bridge and running up the Ashley River past the Citadel.
The smell of the salt air on the ferry boat to Fort Sumter.
A fall oyster roast.
Participating in the Bridge Run every spring.
An outdoor spring wedding under the oak trees.
Taking a carriage ride through downtown and then walking through the market.
Visiting Charlestowne Landing, Magnolia Gardens or Middleton Plantation.
Watching the boats in the harbor at sunset.
27. John Settle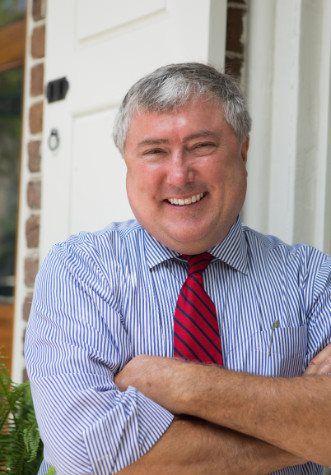 Hearing the church bells downtown.
Everyday crossing Lowcountry bridges and enjoying the beautiful marsh, salt water and black water vistas.
The Citadel.
Oyster roasts.
Tens of thousands of acres of Lowcountry beaches, parks, forests, waterway and conserved land.
Mayors J. Palmer Gaillard Jr. and Joseph P. Riley Jr.
The blue sky off the high battery in the fall.
Ashley Cooper's "Doing The Charleston."
The long standing presence in Charleston of our military, including Joint Base Charleston, the Naval Information Warfare Center, the US Dept of Defense and Dept of Homeland Security Agencies as well as the Coast Guard Base and Station.
As a young adult, I repeatedly tried to duck hunt on the eastern branch of the Cooper River in the morning, catch spottails and trout midday in the Wando, dove hunt in the afternoon on Wadmalaw, sit for deer in the afternoon on the southeast side of Charleston County near the Edisto River and then finish the day at a Debutante party. I was able to do it twice!
28. Champ Smith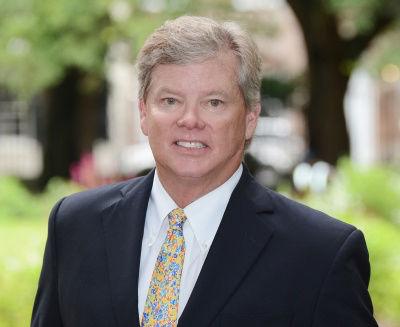 St. Andrews Church, it's family -- my wife and I were married there 25 years ago.
The natural resources that we have access to within a very short drive or boat ride, Bulls and Capers Islands, Francis Marion Forest and the Ace Basin, to name a few.
The Old Village lifestyle, we have lived in the OV for twenty years and have raised our two children here -- it doesn't get any better than the OV.
The restaurants are the BEST in the world.
The marshes and wetlands of the Lowcountry where I can catch fresh seafood myself 360 days a year -- crabs, shrimp, fish and oysters.
The people here are like nowhere else -- always eager to talk and or wave.
The Pitt Street Bridge where I walk my dogs and enjoy the magnificent views of the marshes and Charleston.
The history around Charleston and the surrounding areas.
Fishing around Charleston is one of the best, whether inshore or offshore there are always fish available.
My most favorite thing is being able to say I grew up here all my life!
29. Debbie Smith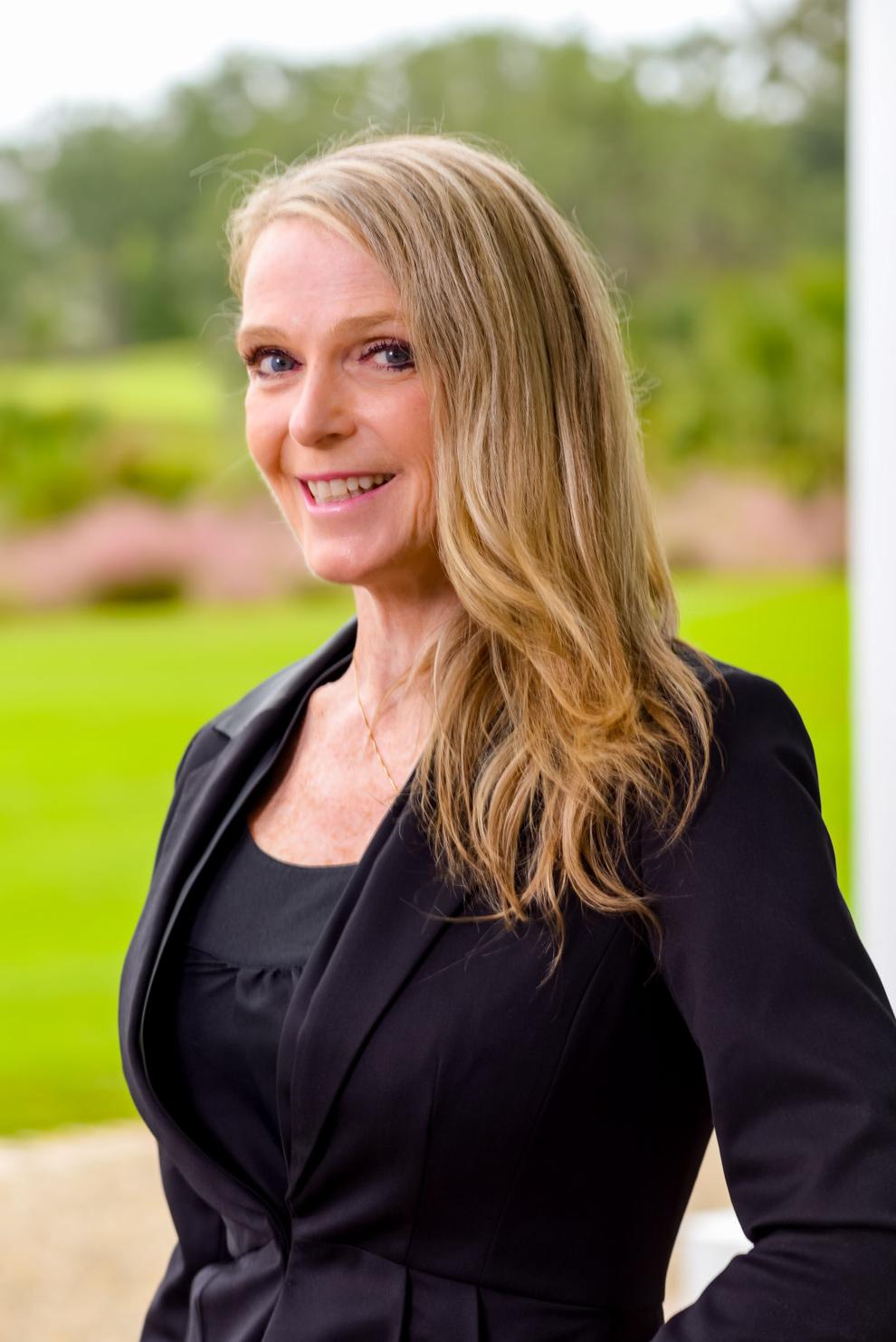 Charleston is a friendly city.
The breweries because we like to socialize and this is one way of getting out and about -- many breweries have local musicians playing live music.
The art galleries and the local art walk.
The beaches,  Isle of Palms, Sullivan's Island, Kiawah Island, to name few.
In-shore and off-shore fishing in on our boat "Reel Interest" we keep docked at Shem Creek. My husband has his captain's license, where he does offshore fishing charters at Charleston Sport Fishing Charters.
The weather --  we grill out, golf and boat year round.
The palm trees.
Boating in the Charleston rivers and along the Intracoastal waterway.
The history - Fort Moultrie, Fort Sumter, historic Mansions and plantations.
The restaurants - we are big foodies so we enjoy trying a new restaurant every week.
30. Charles Sullivan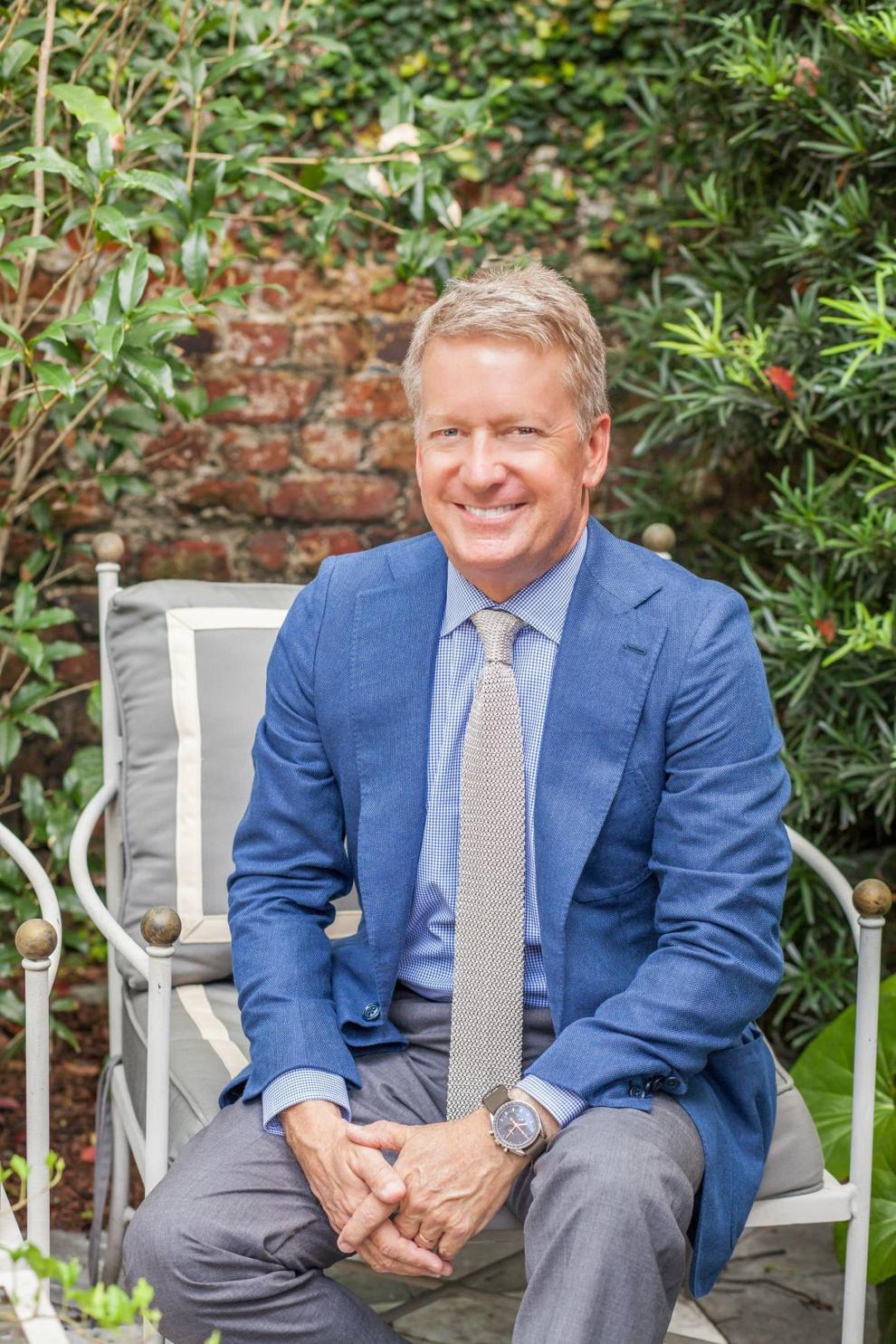 350 years of architectural history.
Culturally diverse.
Rich in culture.
Preservation comes first,.
You can go from urban beauty, to a sandy beach, or a dock on the creek in minutes.
The food, elegant or simple.
Manners.
The people who choose to live here.
A sunrise from East Battery.
Charlestonians always find a way to come together.
31. Judy Tarleton
Friendly neighbors.
Beauty of the architecture.
Performances at The Gaillard.
Music and Arts Festivals—Spoleto, Moja.
Interesting clients who make going to work fun.
World class restaurants.
Great doctors and hospitals.
Museums—Gibbes, Charleston Museum.
Charleston Library Society.
My partners and associates at Carriage Properties.
32. Leslie Turner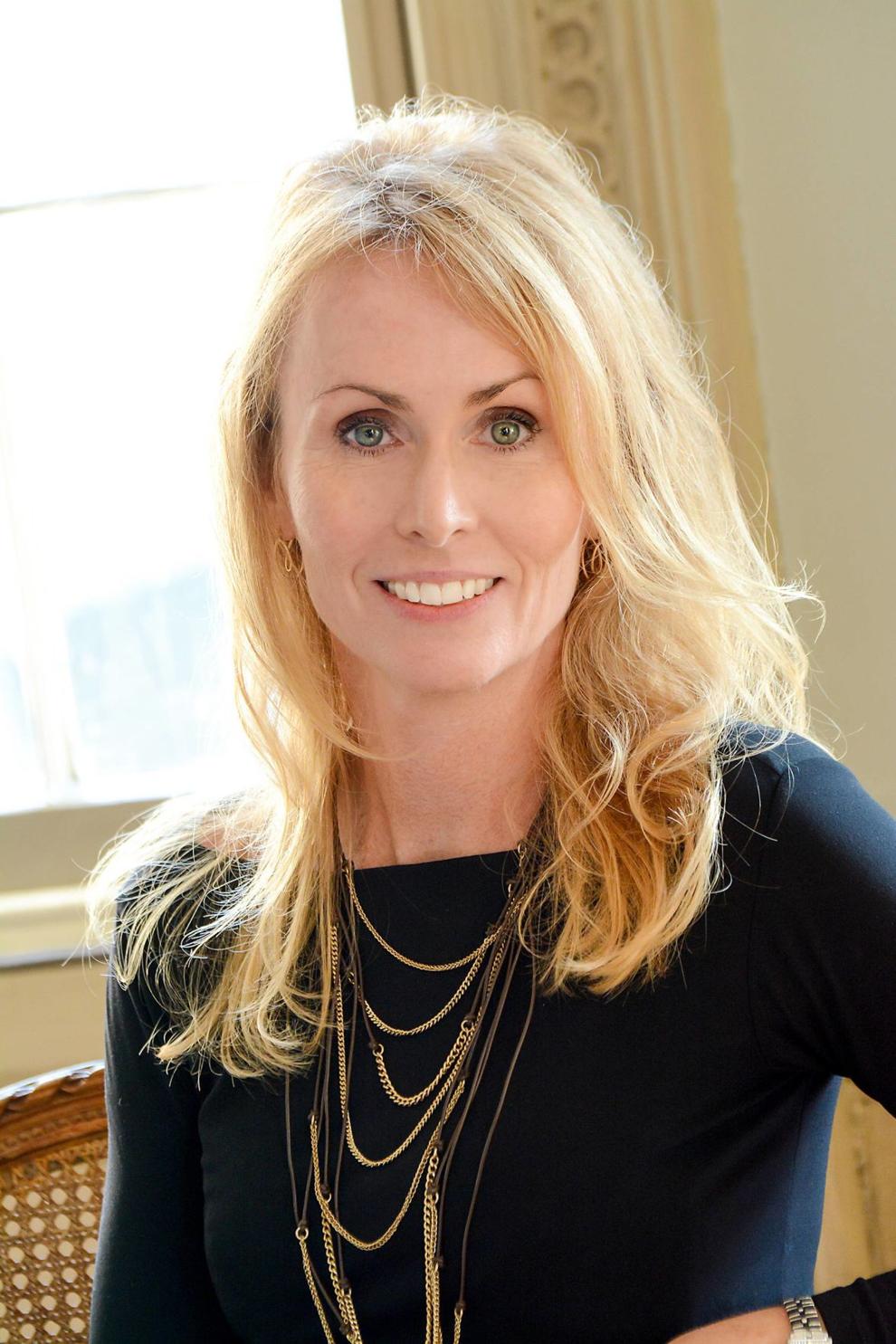 Walking around downtown – you notice something different on each walk – even if you've done the same route for years! Downtown Charleston is magical, especially right after sundown when you see the gas lanterns glowing on the beautiful homes.
The people – Charleston is home to the friendliest, most polite, and most hospitable people – everyone is welcoming and neighborly.
The restaurants! My favorites are 167 Raw, Fig, The Ordinary, Melfi's, & Chez Nous.
The houses! I love my job as a Realtor, as I get to go inside many of Charleston's most beautiful homes.
Sportsman's paradise – it is truly special to be able to hunt and fish so close to home – you can be in a deer stand or in a duck blind in a gorgeous natural setting 45 minutes from town.
Close to the beach – there is nothing better than going for a walk on the beach early in the morning or at the end of the day with my dog – great way to unwind.
Boater's dream – it is so fun to do a sunset boat cruise or go fishing – there are miles of waterways to explore, and you can fish inshore or offshore easily!
Fun for families – outdoor activities, farmers markets, cultural offerings such as Spoleto Festival, and beautiful places to explore.
Fabulous lifestyle – I have very fond memories of walking my children to preschool, or taking them to elementary school every day on a golf cart.
Charleston is a true community. People know each other and look after each other.
33. Dede Warren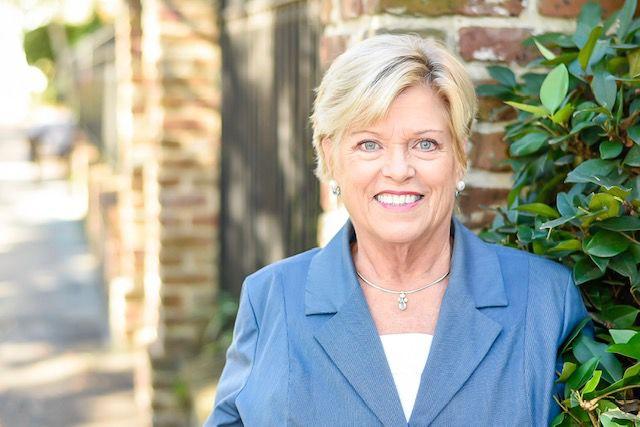 The culinary scene- I am a foody and I love that there are always new creative restaurants to try.
Boating - I love to get out on the water and take clients to see our beautiful city from the harbor perspective.
Spoleto - my favorite event and my favorite time to hang out in the city. The vibe is upscale fabulous and it coincides with my birthday so I always enjoy some events.
Beaches - no more words needed.
Movies - I am a cinephile and I love that I can catch the Met Opera Simulcast and artsy movies at the Terrace as well as mainstay films.
Casual Atmosphere - I don't love dressing up and I can go most anywhere in business casual.
Year-round family events to take my grandchildren to - parks & conservancy, Teddy Bear Picnic, Piccolo, music, theatre. Wildlife Expo, boat shows.
Climate - another day in paradise.
Riverdogs - I love the team but mostly I love the "Homewrecker" hot dog that I order every season.
Southern hospitality - it is the real deal and a joy to experience.
34. Ann Whalen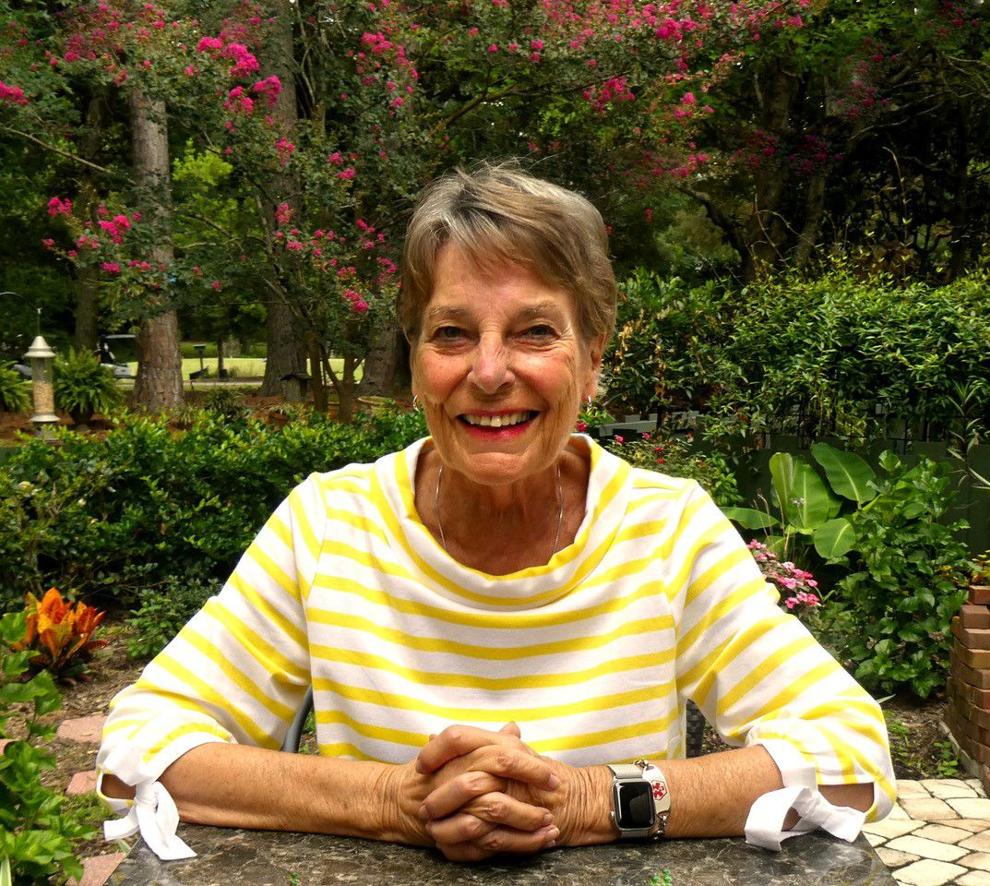 First and foremost, the people.
Our beautiful beaches.
The wide variety of entertainment.
Our lifestyle, it's unique to Charleston.
So many different restaurants to choose from.
Our history.
Spending a day in downtown Charleston.
Our parks and walking trails.
Our beautiful rivers just perfect for boating.
Our choices of churches.
35. Dan Whalen
Golf - As a golf lover, few places rival the Charleston area. I can close out the day with a quick 9 on two Kiawah Island Club courses, or any of the five public resort courses.
Beach - Coming from the Asheville area, the mountains were my main backdrop. Now, I literally have the beach as my backyard. Few things rival the feeling of a sunrise run on the beach.
Fine dining – In Charleston and at the at the B-Liner at Kiawah. Local Charleston favorite Mike Lata is the consulting chef and it's hands down the best cuisine in the Lowcountry.
Frequent visitors - everyone wants to visit the Charleston area. Since moving here, I've had a steady rotation of guests, friends and family. I absolutely love a full house.
Architecture - I always keep an eye out for stunning homes and there is no shortage of them here. The architecture and history in this region are the most impressive I've ever seen.
Kiawah Island Real Estate team - As president of KIRE, I inherited a team of the finest group of people I've ever known. Their passion and knowledge of real estate is unrivaled and I'm proud to call them my friends.
2021 PGA - I am counting down the days until the 2021 PGA Championship arrives in our area and golf legends tee off on Kiawah Island next May.
Ocean Park – It's on Kiawah's most eastern tip, it's unobstructed and features impressive homes, plus The Ocean Course and Club's Marsh House. The community is surrounded by marsh and river with the ocean in the distance. The natural beauty is is incredible.
Charleston Aquarium – What a great facility! We are blessed to have so many amazing things to see and do in Charleston.
The weather - Nearly every day I either bike, jog, or play golf. There are so many great places and spaces to explore on a daily basis – 365 days a year. I'm thankful to call Charleston and Kiawah home.
***
Contact Brigitte Surette at bsurette@postandcourier.com.