"There is a child in every one of us who is still a trick-or-treater looking for a brightly-lit front porch." Robert Brault, author.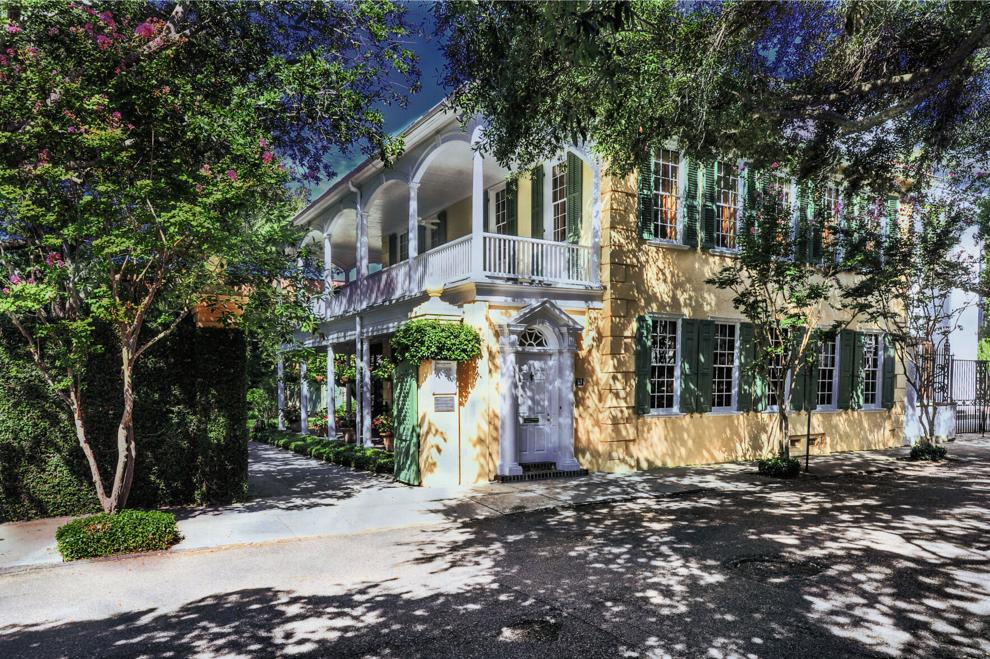 October is the time of year when we begin to feel the first stirrings of fall in the Lowcountry. The sun slants at a different angle and the days begin to shorten. Humidity lessens. We get out and enjoy the outdoors.
It's one of the best times of year to stroll the streets of downtown Charleston. Or grab a sweater and walk along our shores. October is a marvel in Charleston – to many, it's the best time of year. It's certainly my favorite season – reveling in the beauty here while enjoying crisp, cool air is my idea of a perfect day.
October signals the first of our holiday season. This year is different – masks have been our new normal -- well before Halloween. It appears that will continue for the foreseeable future. We may see masks taken to a whole new "Halloween level" this year. What we all need is a little levity. Next weekend is Halloween, so I delved into the legends and lore of the Lowcountry.
According to legend, there are visitors from another realm who stroll our streets, beach comb our beaches. Allegedly, Lowcountry ghosts wander and most seem, as in keeping with Charleston's genteel nature, are benevolent and gracious ones.
The unexplained
Patricia Goron of Ghostwalk Tours was born, raised and grew up in downtown Charleston. As a small, locally owned business, she has had her share of ups and downs since the pandemic, but still has a few tales to tell.
A registered Charleston Historical Guide since 1990, she takes visitors and locals on tours of some of the city's oldest cemeteries and historic homes. Under the tutelage of Anna Taylor Blythe, a professional tour guide and 12th generation Charlestonian, Goron learned nearly every legend there was about Charleston's history.
"Anna is a treasure trove of Charleston history," Goron said. "She knows this city inside and out."
Goron has had more than a few "otherworldly" experiences during her tours and believes that some of Charleston's most notable landmarks are haunted.
"I had a group of doctors from North Carolina who took my ghost walk tour in 2015," she said. "We went into the Mills House Hotel, which is haunted by Robert E. Lee. It was January 19 – Lee's birthday. When I told the group, Lee haunted this home, one of the doctors interrupted, saying he'd been to an auction the previous month and purchased a life-sized portrait of General Lee."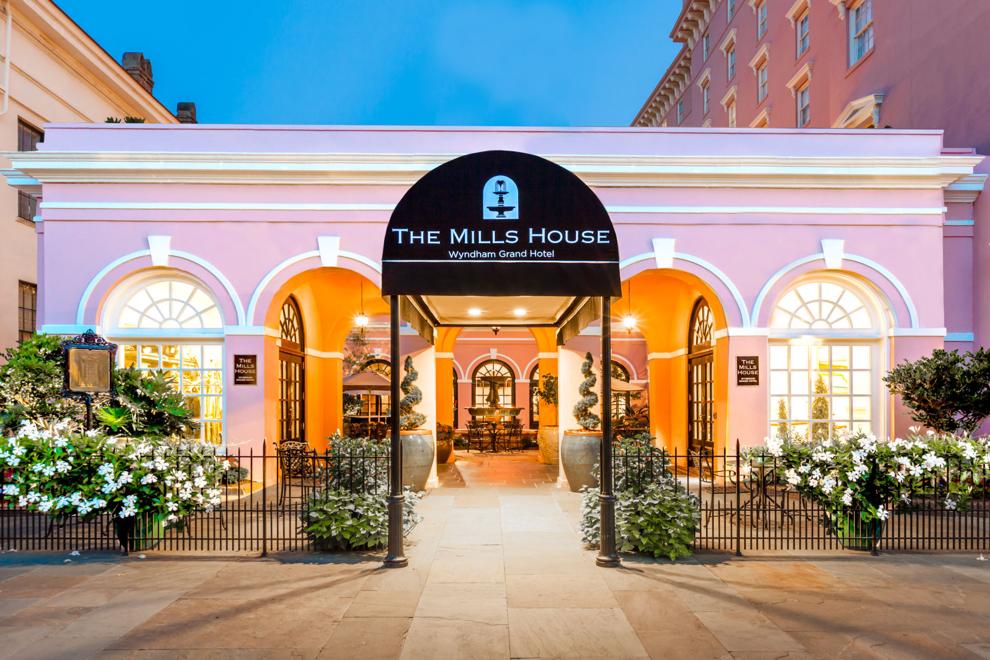 Goron said she kiddingly asked General Lee what he thought about that. "The chandelier flipped off and on and the pocket doors started moving. We all took off to the other side of the hotel and the doctor showed me a photo he took when all of this was happening. It was an apparition of General Lee," said Goron. There have been other "sightings" at The Mills House of Lee and confederate soldiers roaming the hallways, looking for water to put out the fire that happened there in the mid-1800s, when the property was used as the troop's base during the Civil War. Regardless, The Mills House Hotel is one of Charleston's most beautiful, historic and luxurious hotels and thousands flock to it every year.
Downtown dwellings
Some residents believe that there are spiritual beings in our alleyways, gardens, homes and spookier spots within our 350-year-old city. So much so, that some use "property clearings" as a friend of mine told me who lives downtown. In order to clear homes or other dwellings of things that go bump in the night, one looks to the experts for that. A Charleston medium who has been featured on the Travel Channel, Andrea St. Amand clears the "emotional dust bunnies" out of homes that need it, thereby allowing one's personal energy to better align with their homes.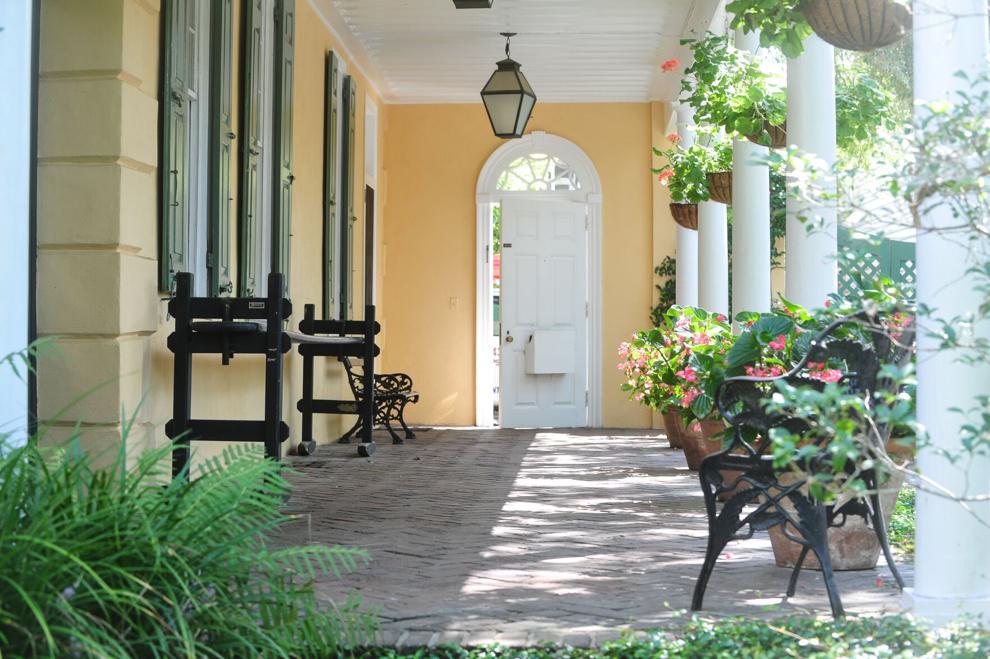 Still others, welcome benign, other-worldly residents as part of the family. At 59 Church Street, legend has it that the "ghost of the whistling doctor" resides here. Dr. Joseph Brown Ladd, a new English physician, rented a room upstairs and wrote poetry under the pen name, Arouet. He was reported to be a pleasant individual – whistling while he worked or walked to his office near the home. His friendly demeanor vanished when he and a Charlestonian had a duel. The good doctor didn't fare well, dying two weeks later in his room. Despite that argument, Dr. Ladd apparently left this world in good spirits, wandering into the next one, whistling. To this day, some claim he goes up and down the stairs at 59 Church, whistling. According to one website, Charleston Footprints, a plague on the home retells the legend but the doc's name is misspelled so some think the doc is trying to draw attention to that – "You got my name wrong," he may be whistling.
Helen Geer of William Means sold the 4,239 square foot historic home on 59 Church in 2017 for over $3 million. Built in 1735, it may or may not have had a benevolent physician apparition living there, but it sits among some of Charleston's most beautiful and gracious homes South of Broad.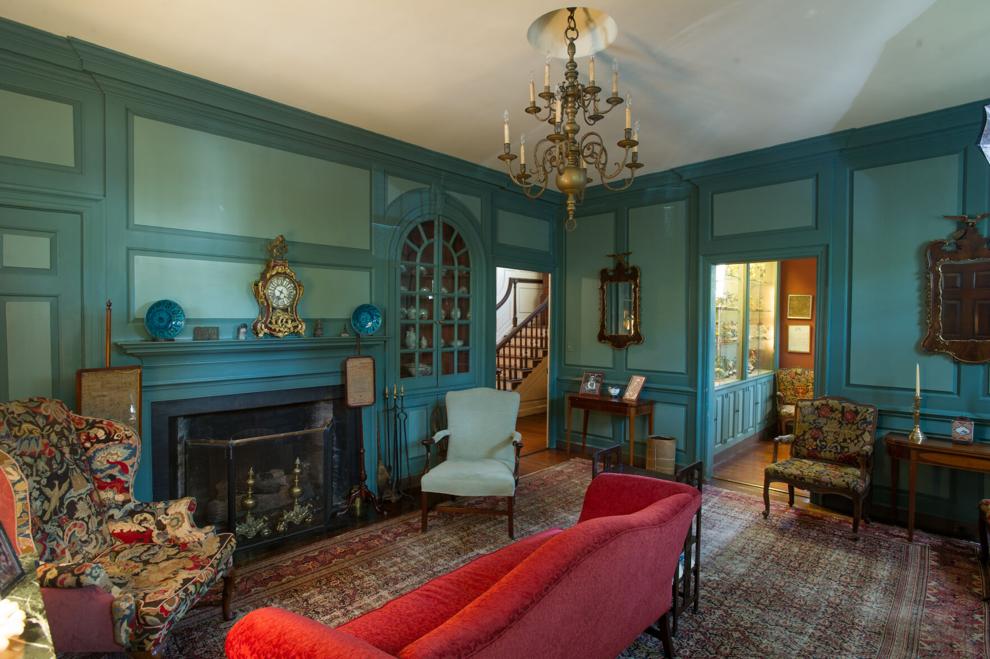 Lyles Geer of William Means currently lists another historic beauty a few homes down at 26 Church Street for $4.19 million. Built in 1734, it has been completely renovated and is known as the James Watt House.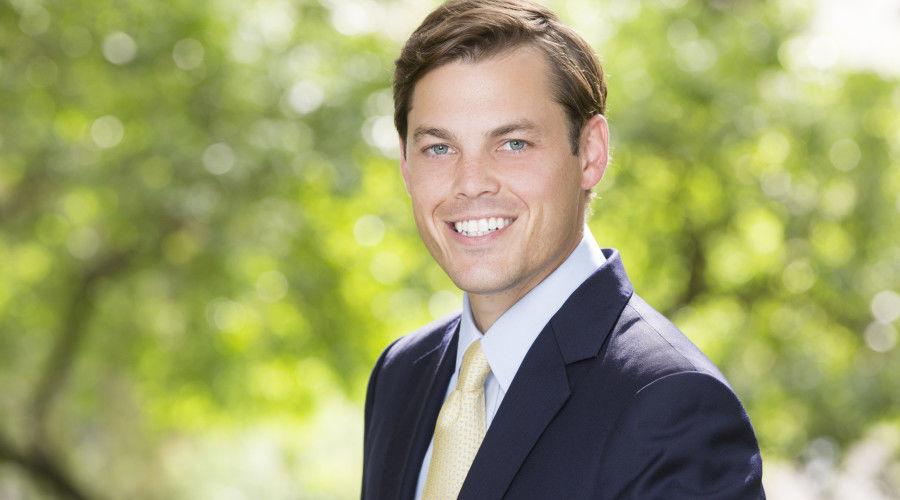 "This home is lit by copper lanterns and has an old exposed brick and aged stucco exterior," he said. "It's the perfect spot to walk by for a fun Halloween night. And, while it looks 'old,' it's basically a new historic home after recently undergoing a multi-year renovation to become one of South of Broad's finest homes."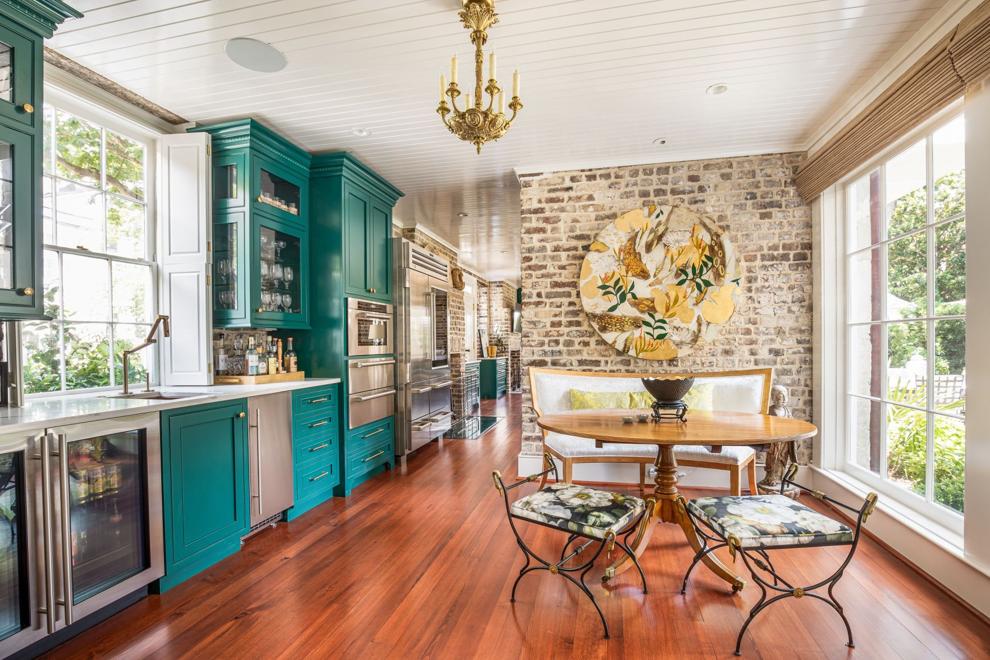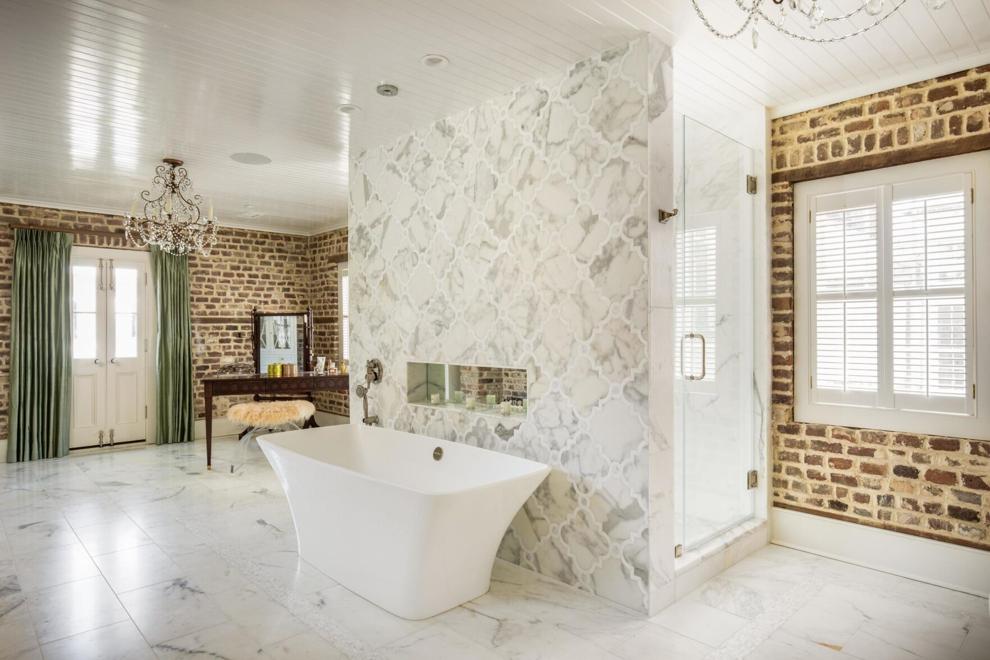 After its renovation, the home earned the prestigious Carolopis Pro Merito Award. With over 3,800 square feet, three bedrooms and three baths, the "legend" for this home is move-in, lock and leave, luxuriously ready. By all accounts, it's ghost free.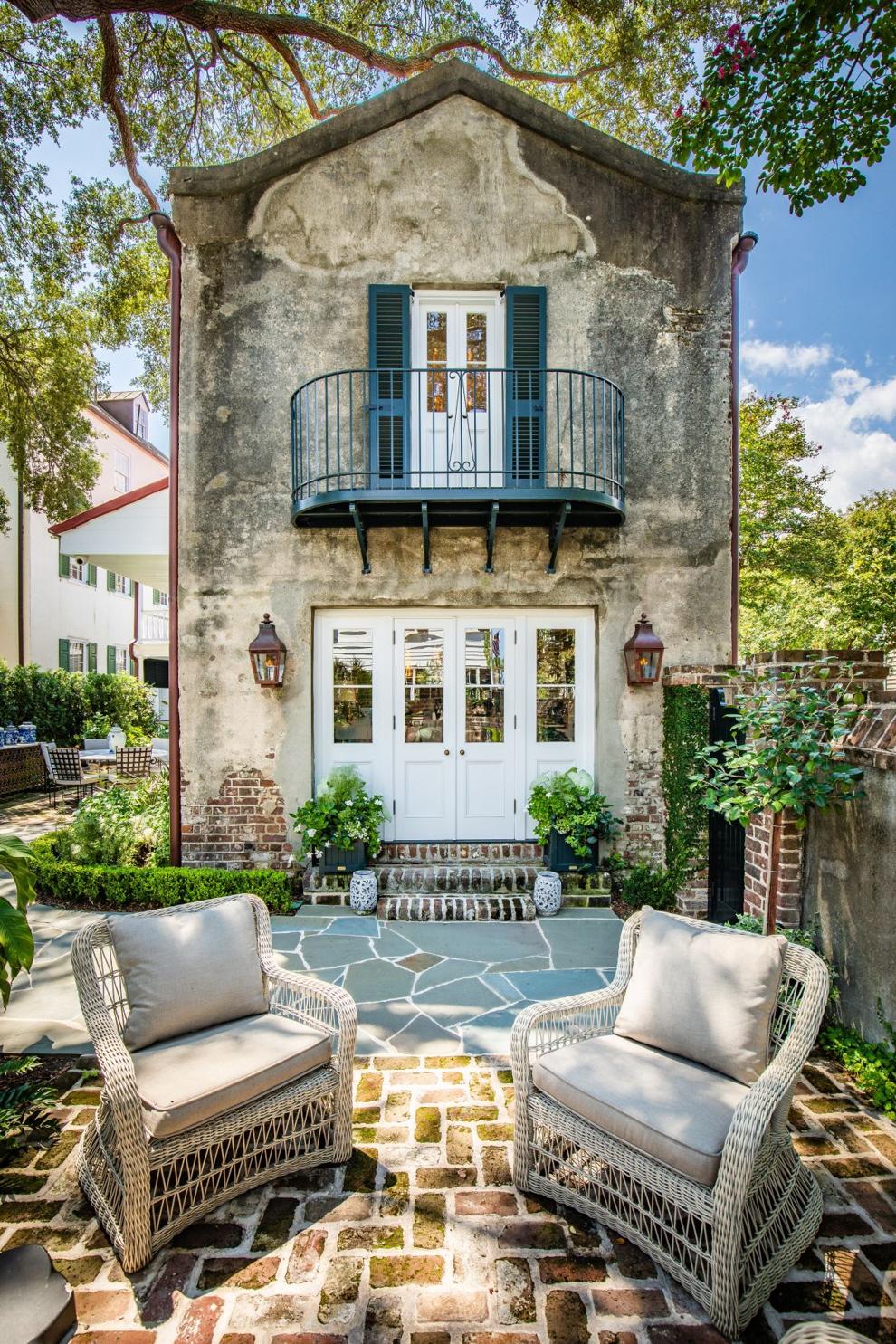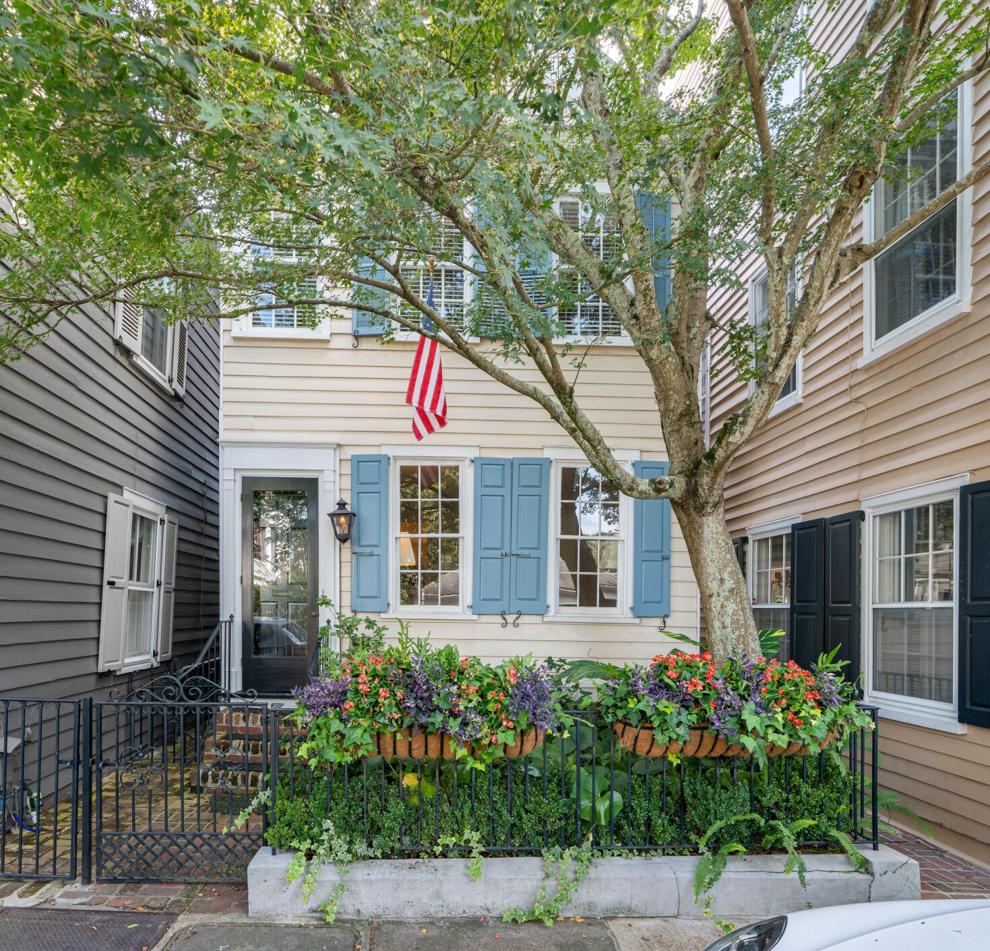 Take a walk west on Atlantic, then north on Meeting, and you'll run into Tradd Street. Take a left after walking past The First Scots Presbyterian Church and you'll find a historic home. Olga Page of Maison Real Estate lists a home at 89 Tradd Street.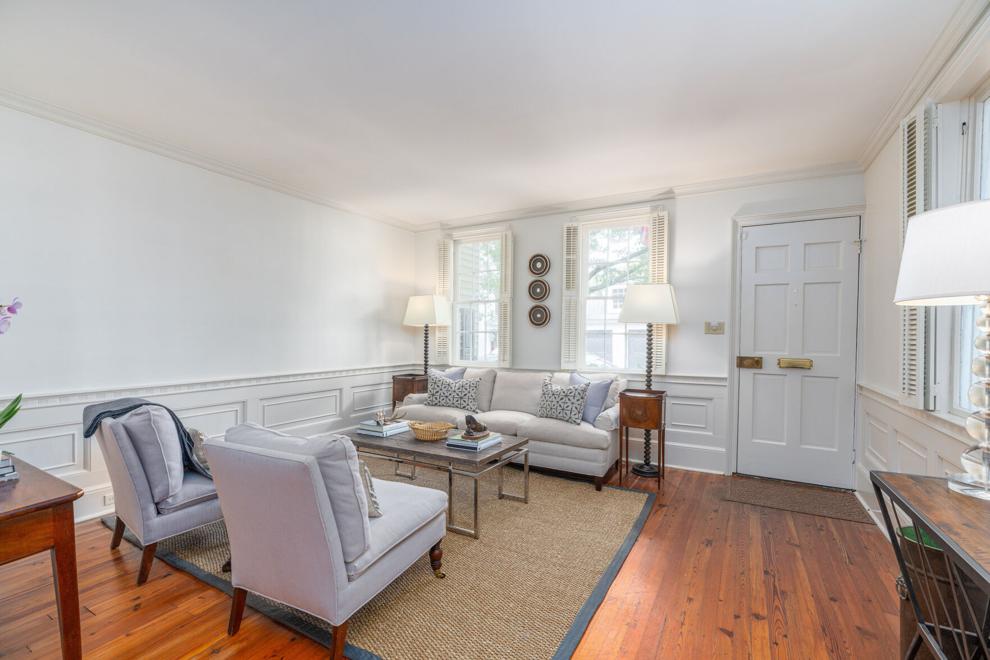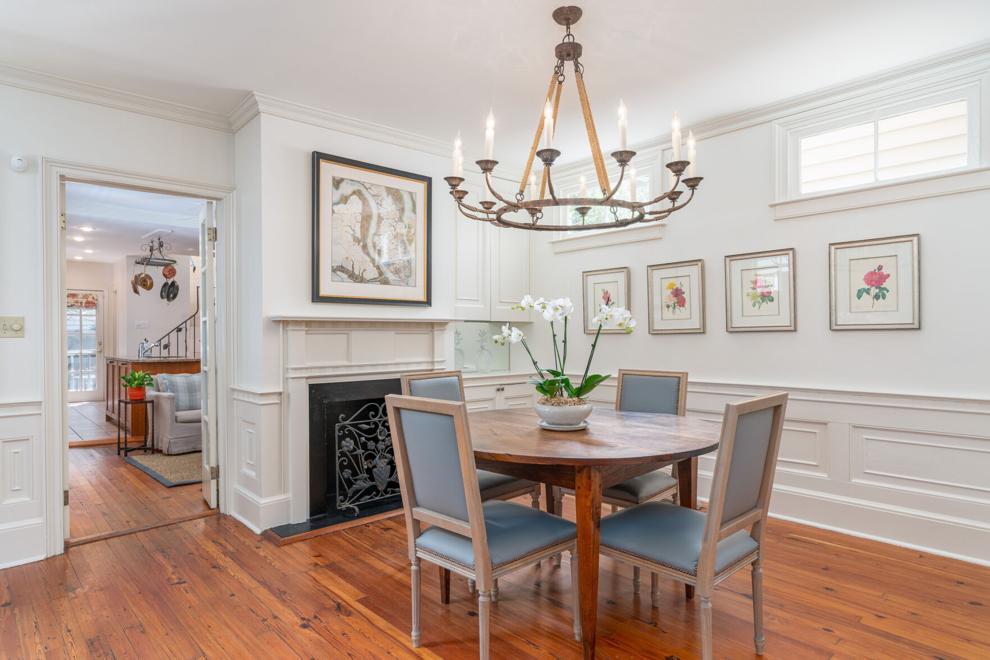 Built in 1910, it has undergone extensive renovation that included converting a third bedroom to a walk-in closet and laundry room. The current owner, Paul Attaway, is the author of a Lowcountry murder mystery, "Blood in the Lowcountry." The novel set in the early 70s is about fictional Charlestonians, socialites, lawyers and business people engaging in nefarious deeds and dysfunction. Attaway said he was inspired to write it after moving back to the South from Arizona. He describes it as "not gory," but with various plot twists and edge-of-your-seat suspense.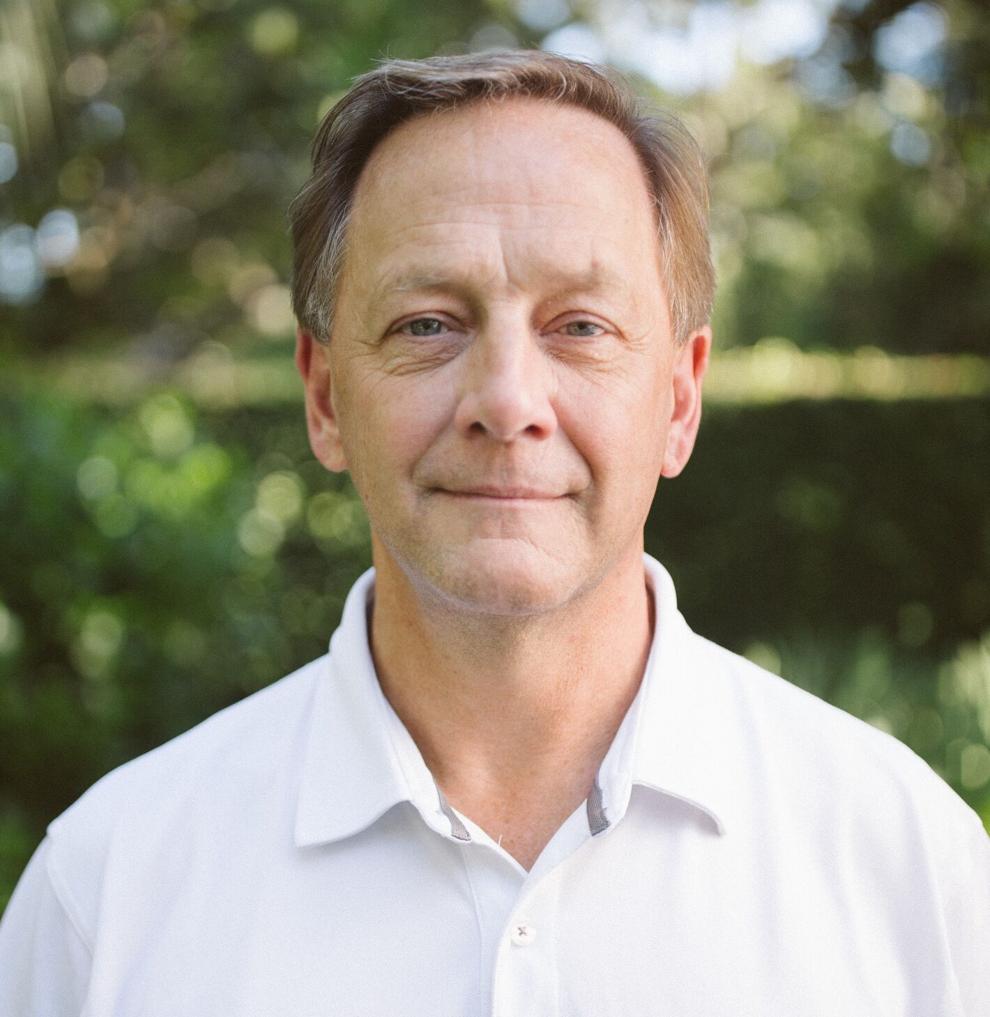 "Out west, folks are more likely to have moved from somewhere else, so the family ties are stretched a bit," he commented. "I wanted to write about a family that had both enjoyed and very much suffered from the dysfunction in the family that reached out from the past."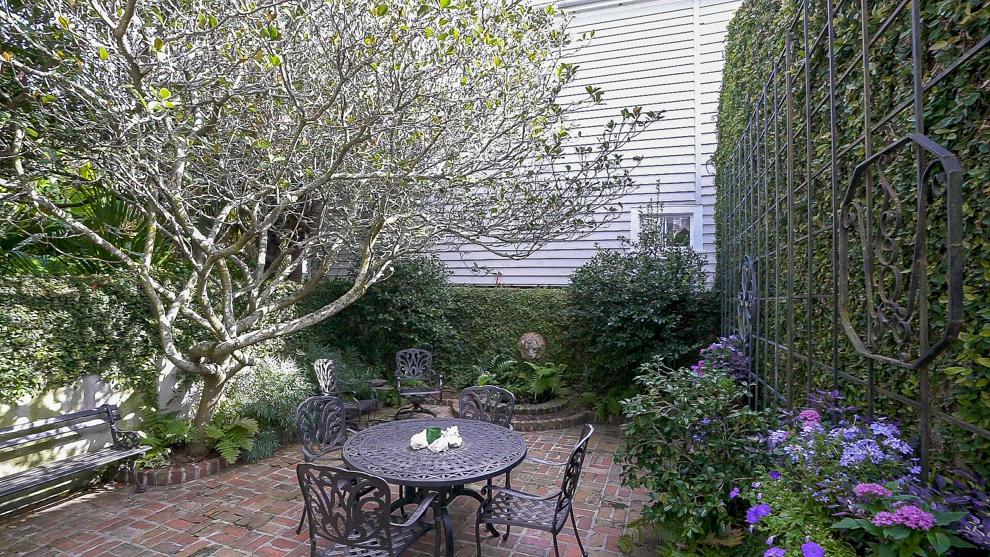 Attaway and his wife moved from Arizona to Charleston after one of his children attended the College of Charleston. Becoming empty-nesters, they chose a second home in Charleston. Now, they wish to stay permanently and buy a larger one. "We are staying on Tradd Street, but need a bit more room for grandchildren," he said.
89 Tradd has over 1,800 square feet and rooms are generously sized with original wainscoting and a modern, open kitchen. There's also a private garden and one of the rooms overlooks the a courtyard. It lists for $1.085 million.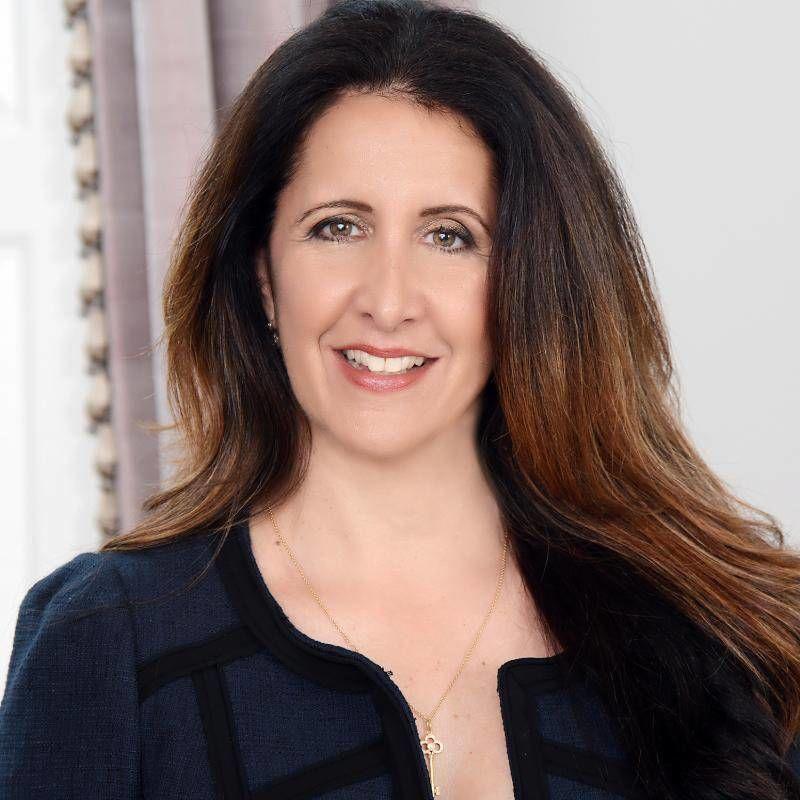 "According to available records, this home was built in 1910," Page said. "However, the Sanborn Fire Insurance Maps of South Carolina indicates there was an earlier home on the site. The 1888 and 1902 Sanborn maps show a home at 89 Tradd sited much closer to the road. The current home has a lovely small, front courtyard where the front porch once stood."
The home is located on one of Charleston's most picturesque streets and within walking distance to some of Charleston's spooky spots, including The Dock Street Theatre and The Old Exchange and Provost Dungeon, both of which have a reputation of being haunted.
Johns Island
Page, who lived in downtown Charleston, then moved to Johns Island graciously shared some ghost-like legends from her neck of the woods. Apparently, several spots here are reported to have ill-fated love stories, family feuds and one "Jack-o'-lantern Man," who is the epitome of Halloween scary.
"According to several websites, The Angel Oak on Johns Island has a ghostly energy that has been seen and felt by many at night," Page said. "The name of it comes from its owners, Justus and Martha Angel. According to one legend, a couple who married came back to see it and the husband climbed it to carve their initials in the tree. As he did so, they heard voices, then a flash, then a face. They left and when they looked back, there were glowing figures dancing around it."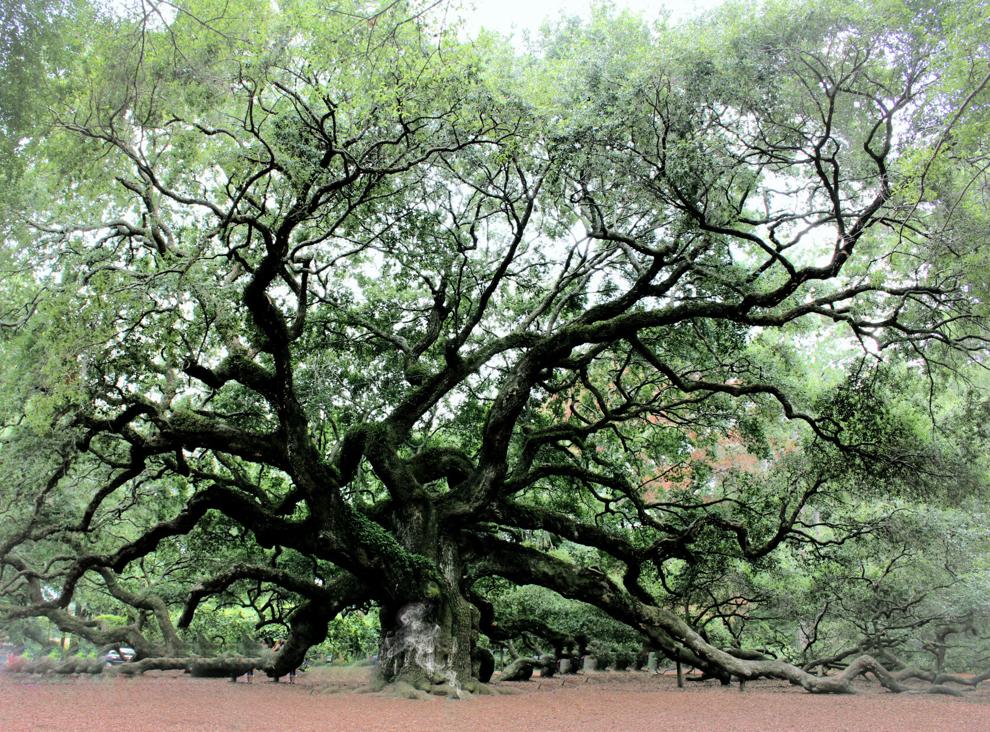 Another legend reports that Native Americans' spirits protect the tree. The property it sits on is owned by the city of Charleston and about 40,000 people visit this centuries-old oak.
Fenwick Hall was built by Edward Fenwick, who wanted it to resemble his family castle in England. His daughter, Ann, fell in love with their horse groomer and the two wanted to marry. Dad put the kibosh on that immediately and the two lovers left to elope. Making their way to the marshes and discovering there were no boats, they found an abandoned cabin to camp out in until dawn. The father and his men found them, and the groomer met an ill fate at the hands of Edward Fenwick.
"It is said that Ann's footsteps can still be heard as she goes up and down the hallways of the home, while she cries out for her lover," said Page. "Others claim to have seen Ann's lover on moonlit nights."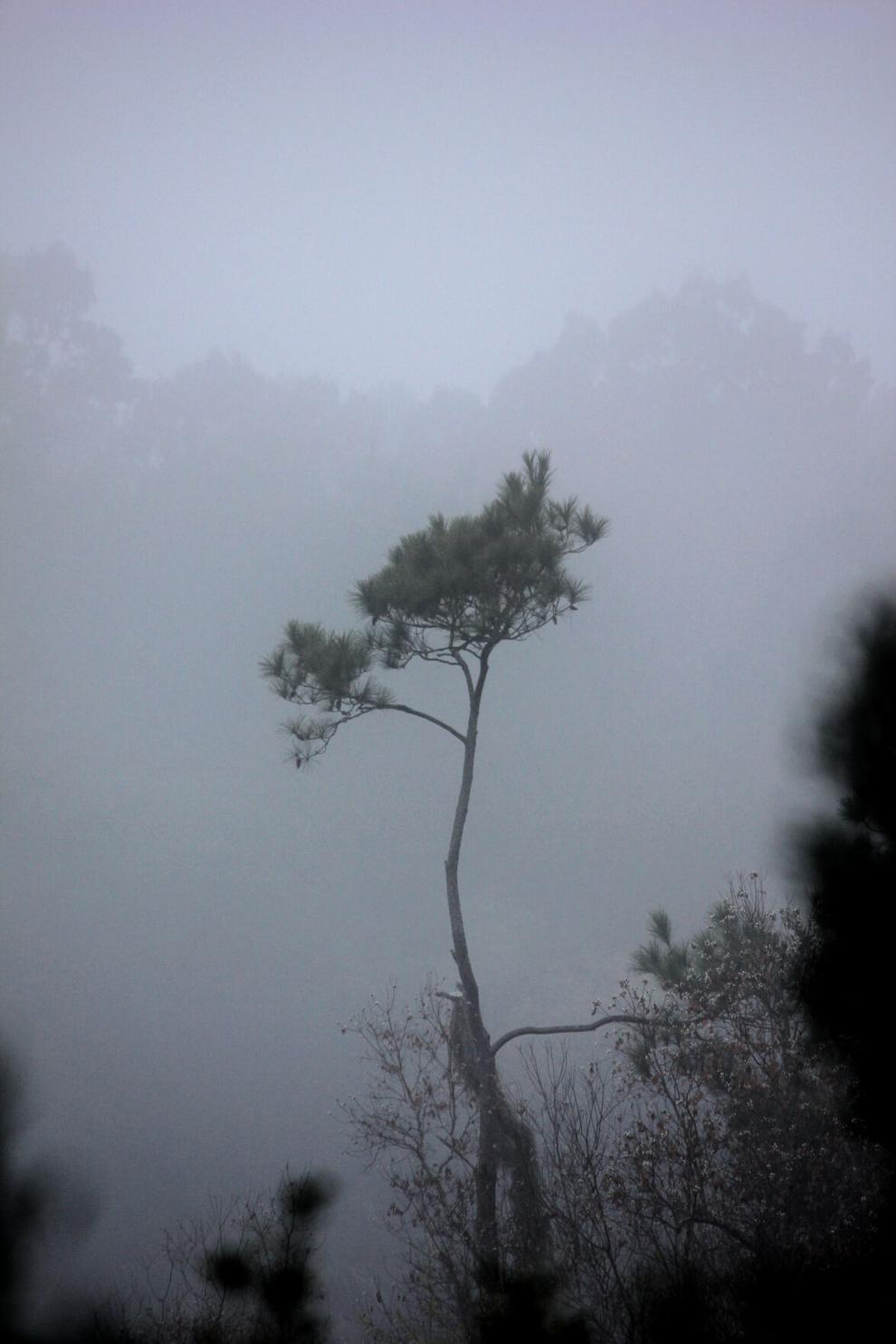 Betty Stringfellow wrote about Johns Island's ghosts in her book, "Stories and Legends of Johns Island, SC." One of those stories is about the Jack-o'-lantern Man according to Page.
"After the Civil War about ten African American families moved to Jenkins Point on Seabrook Island," said Page. "This was a very isolated place and many reported sightings of the Jack-o'-lantern Man appearing in the winter during foggy nights."
The legend goes that although no one ever saw him up close, the apparition appeared regularly. Jack seemed to be a benevolent spirit as it was said that large fish were left at the doors of the residents on those foggy nights he showed up.
The Gray Man
Anyone who's lived in the Lowcountry eventually learns of "The Gray Man" on Pawley's Island. This legendary ghost on the island is quite famous, having been featured on television documentaries, the television program, "Unsolved Mysteries," and in the 2011 film, "Documenting the Gray Man." There was also an account of him in the 1956 book, "Georgetown Ghosts."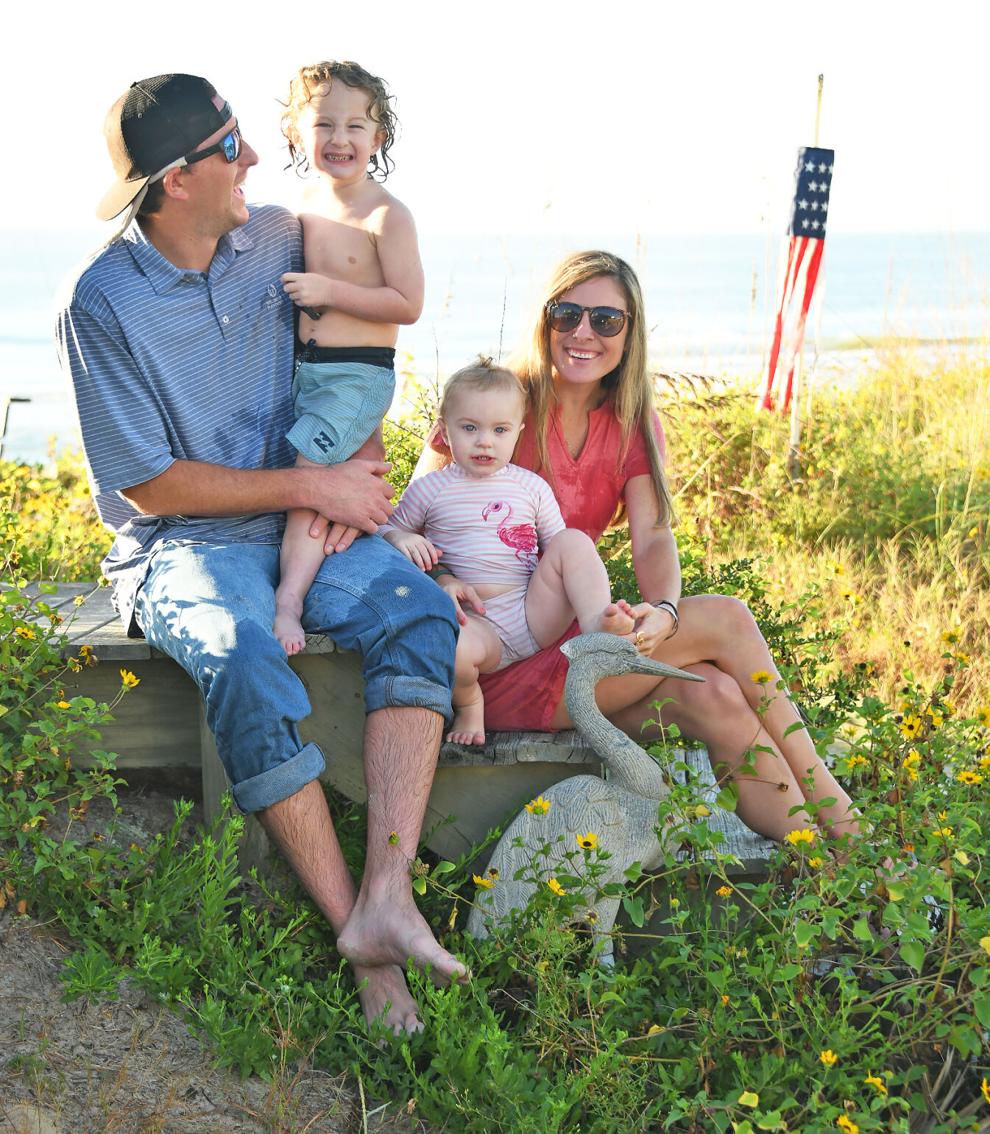 "Many people have claimed to have seen the Gray Man over the years," said Sarah Weston of Pawleys Island Realty. "I have not personally spotted him, but there are stories of his visits before named storms threaten our beloved island. He is known as a protector and a friend to Pawleys Island."
He is indeed, and he has supposedly been walking the island's shores since the 1800s. Sightings of the Gray Man were reported before Hurricane Hazel in 1954, one before Hurricane Hugo in 1989 and before Hurricane Florence in 2018. As legends go, there are different versions, but the constant is that this young man was in love with a girl in Charleston. After being at sea for a long time, he took a shortcut through the marshes to go visit her. He became trapped in the mud. His lady took long walks on the beach and was said to have seen the ghost of her lover who told her to leave as a storm was coming. She did, and there was a powerful hurricane. Many believe The Gray Man continues to search for her and warns others about storms.
According to Weston, the most historic part of Pawleys Island has homes that date back to the 1800s. "Many of these homes were summer homes for rice plantation homeowners, and the cooling Atlantic beaches were an escape from the threat of malaria. Many of them have been renovated, but have kept their original structure," she said.
Pawleys Island Realty has oceanfront rental homes such as the one at 520B Myrtle Avenue, known as Liberty Lodge. It is one of the island's most historical properties and rents for $1,390 to $4,570 per week. With five bedrooms, there is plenty of space for the family to spread out.
"There are just a few full-time residents on Pawleys Island so Halloween hasn't been a big holiday, but the mainland typically celebrates in different neighborhoods, schools and shops," said Weston. "However, the pandemic has curtailed many annual events."
Though the pandemic will most likely affect many of our holidays this year, a walk on the beach or a stroll downtown is a nice, safe activity for any holiday. "The Gray Man is known to wander all over the island and only appears if there is a hurricane headed to Pawleys Island," Weston said. "If you see him, it means you and your property are safe from destruction that may come."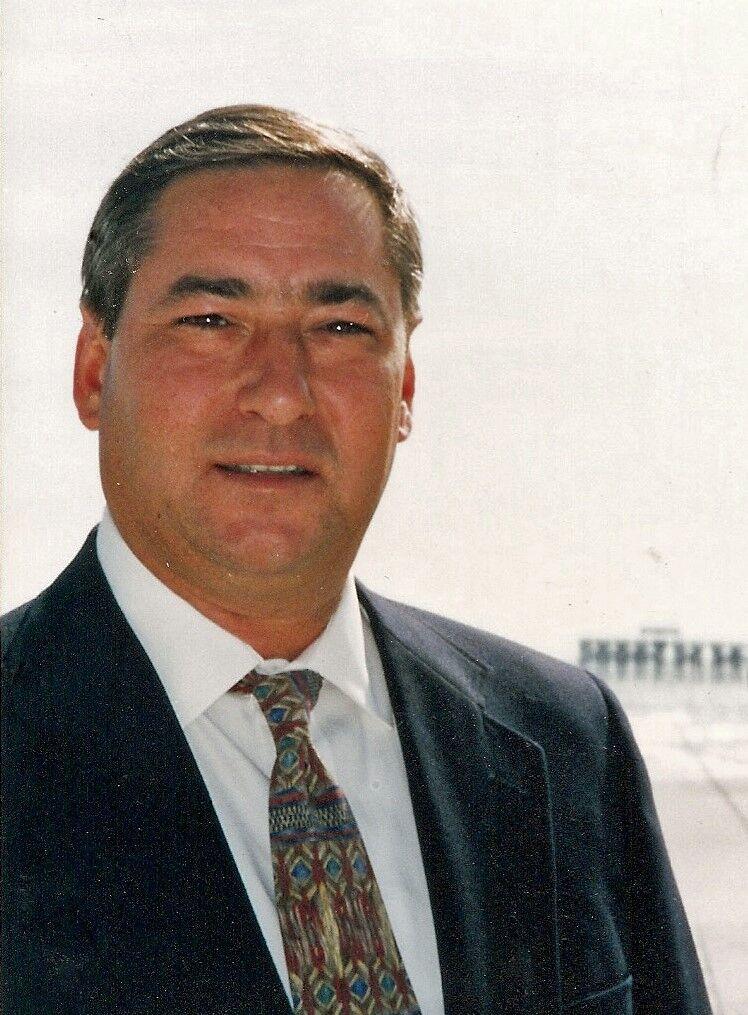 Walter McElveen, Broker-in-charge of Pawleys Island Realty, added, "This year we will have a blue moon on Halloween. There will be many beach goers that will catch the moonrise out of the Atlantic from Pawleys Beach."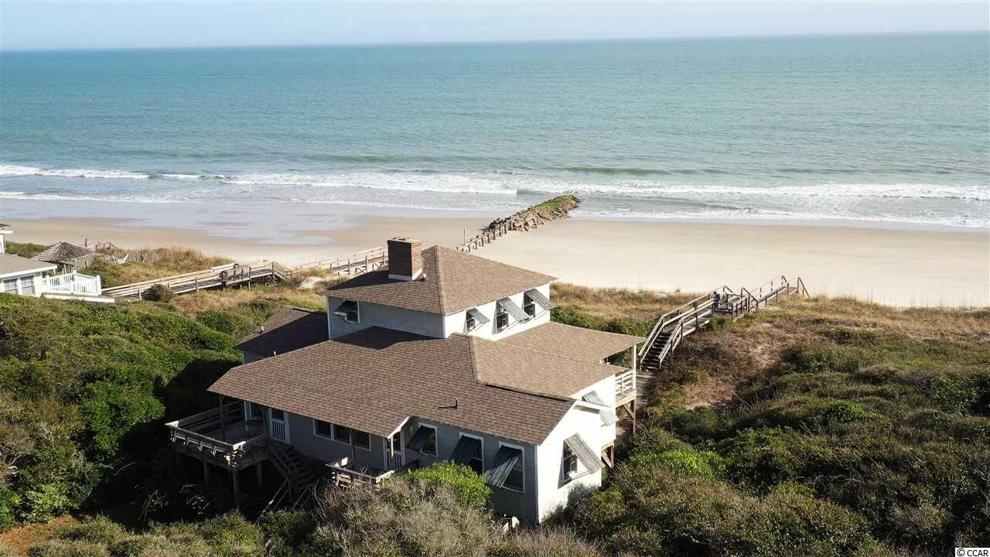 Whether you venture outdoors for Halloween or stay in, chances are our family "bubbles" during this challenging time is where we'll all be. We plan to put a big bowl of candy on our front porch in case any small neighborhood goblins come by.
Inside, I'll be watching "The Sixth Sense" or "Beetlejuice," depending on my mood And, snack on a small stash of mini Almond Joys.
Happy Halloween.
***
CDC Halloween guidelines
Low risk: Carving pumpkins, decorating your home, outdoor scavenger hunts or indoor with family members, virtual Halloween costume contests, Halloween movie night with family.
Moderate risk: Grab and go trick or treating – on porch, driveway or yard. Small group, outdoor open-air costume parade with social distancing. Open-air, one-way, walk-through haunted forest with masks and socially distance practices. Visiting pumpkin patches or orchards. Outdoor Halloween movie night with local family friends – socially distance practices.
Higher risk: Traditional trick or treating, crowded indoor costume parties. Indoor haunted houses or public hayrides. Rural fall festivals that are not part of your community.
More info: https://www.cdc.gov/coronavirus/2019-ncov/daily-life-coping/holidays.html#halloween.
***
Contact Brigitte Surette at bsurette@postandcourier.com.