'We have a policy for that,' property owners assure investors
Consider them covered.
Several publicly traded companies with Charleston real estate holdings have already updated their investors on either the threat or the fallout of Irma. All of them stressed that they have policies in place — as in insurance policies — in case of any storm-related losses.
The first out of the chute was DiamondRock Hospitality Co., owner of the 166-room Renaissance hotel on Wentworth Street. It filed a report with the Securities and Exchange Commission on Sept. 8 after learning a resort it owns in the U.S. Virgin Islands was damaged as the then-Category 5 Hurricane Irma whipsawed its way through the Atlantic basin.
It also warned that several of its other properties, including its Holy City lodging, could be affected in the days ahead. DiamondRock added that it "maintains customary property, casualty, flood and business interruption insurance at the Renaissance Charleston Historic District."
Xenia Hotels & Resorts was pleased to inform shareholders after the Sept. 11 storm that its lodgings in Charleston and other cities in Irma's path did not experience any significant property damage.
"Each of the company's eight hotels in these markets is currently open and operating," according to Xenia, which owns 75 percent of the 50-room Grand Bohemian Charleston at Meeting and Wentworth streets.
The company went on to assure investors that it "maintains property and business interruption insurance at its hotels .... The company will continue to evaluate the financial impact … and its ability to recover any insurance proceeds from property damage and/or lost income through insurance policies in place at the hotels."
Also weighing in on Irma's impact after-the-fact was Lennar Corp. The national homebuilder said its coastal Carolina territory, which includes the Charleston area, was one of several markets it operates in that were affected after Irma made landfall in the U.S.
"In as much as this storm has only recently passed, and based on a very preliminary assessment, Lennar believes there to be only minor damage to its communities from the storm," the Miami-based builder said in a filing Thursday.
The company predicted the biggest financial fallout will be the delay of about 700 home closings from the 2017 fourth quarter to early 2018.
"The expected shift of deliveries this year not only takes into account damage from the storm but also short-term labor challenges, power outages, potential delays in new home utility connections and building department inspection and permitting delays," CEO Stuart Miller said in a statement.
Naturally, Miller went on to say that "we believe we have adequate insurance coverage to cover any expected losses."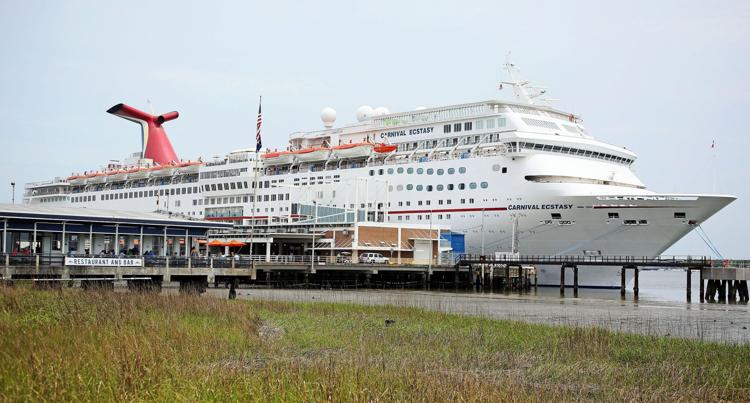 Back at sea
Just a few days after canceling a cruise to the Bahamas to avoid bad weather and any potential damage caused by Hurricane Irma, the Carnival Ecstasy is back to its normal schedule.
The Charleston-based cruise ship returned to Charleston on Friday for a five-night trek to Nassau and Princess Cays. Unlike some of their counterparts in the Caribbean, ports in the Bahamas suffered little damage from the mammoth storm, with Nassau welcoming pleasure ships just days after Irma brushed the archipelago nation.
"There are currently no reports of severe damage to the tourism product throughout the islands, and the Bahamas and all are grateful for this good fortune," the country's tourism office said in a mid-week update.
In the days before the menacing storm made landfall, Carnival Cruise Lines decided to cancel a Sept. 9 voyage from the Port of Charleston to the Bahamas. It was one of seven Carnival sailings canceled due to the hurricane, with passengers on those ships receiving full refunds.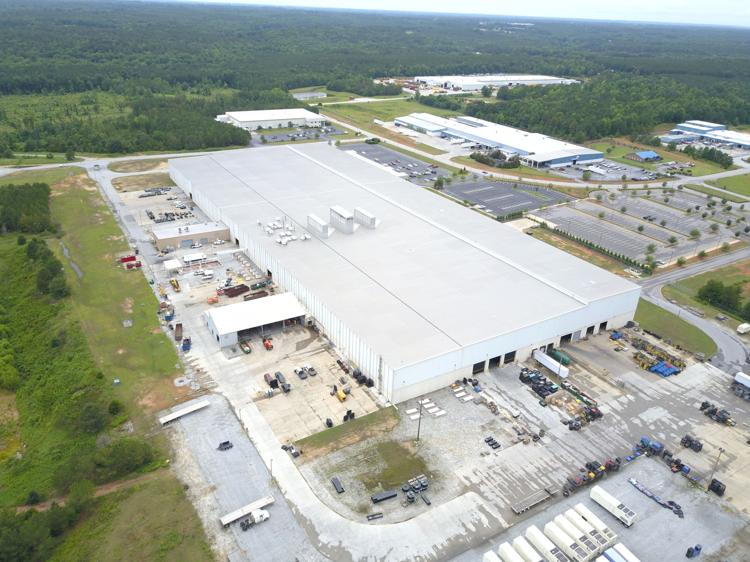 Powering up
With half a year to go, the South Carolina Power Team has already exceeded a key industrial recruiting goal it set for all of 2017.
The economic development group representing the Palmetto State's electric cooperatives helped close $829.95 million in capital investments through the first two quarters of 2017, beating its full-year target.
The group also said it is at 76 percent of its annual goal for job creation, with 2,700 new positions created at industries statewide through the first six months of the year.
The biggest announcement was a $380 million planned investment by Samsung, which is building an appliance manufacturing campus at the shuttered Caterpillar plant in Newberry County. That South Korea-based company plans to hire 950 people for the site.
Another big deal was German-based automotive supplier IFA's expansion into Berkeley County, a $69 million investment that will create 120 jobs at the Charleston Trade Center off Interstate 26 near the Jedburg Road exit. Also, Indian auto parts manufacturer Sundaram-Clayton's decision to build a $50 million manufacturing campus that will create 130 jobs in Dorchester County.
Post-storm storage
A national moving and storage company is offering help to victims of Irma in South Carolina.
U-Haul said last week it will provide 30 days of free self-storage and U-Box storage container usage to residents affected by flooding as the remnants of Hurricane Irma pounded the Southeast.
U-Haul affiliates have made several sites available for assistance. They include three in Greater Charleston: at 584 King St. in downtown Charleston, and 2155 Credit Union Lane and 8222 Dorchester Road, both in North Charleston. Others are in Columbia.  The offer also is open to Georgia residents at a location in Augusta.