More than two years in the making, plans are still brewing to convert one of the peninsula's quirkiest structures into a Starbucks.
It's been a while since the coffee giant first floated its proposal to expand to the fringe of the hospital district. Starbucks submitted its zoning change in the spring of 2016 for a café at 281 Calhoun St., a former bank branch that's been vacant for about nine years. The company was seeking permission to operate a restaurant with a drive-through service window in a limited business district. It also wanted to open at 6 a.m., an hour earlier than allowed in that part of the city.
The building is an unusual architectural specimen in a city full of historic treasures. Starbucks is aiming to open in an old Bankers Trust branch, which opened in 1974, and was last occupied by Bank of America. The T-shaped cantilevered steel, glass and concrete structure was a clear break from more traditional buildings nearby. A preservation expert once described it as "unapologetically modern."
Officials for Starbucks were to meet with the city's Technical Review Committee last week to go over the site plan for the corner property.
Power payout
SCANA Corp. investors will get their dividends after all.
The Cayce-based owner of South Carolina Electric & Gas will pay its stockholders just over 61 cents a share Monday, just as the company said it would in October.
As with most things tied to the state's largest company, that wasn't a sure bet in the aftermath of the failed V.C. Summer nuclear project.
Georgetown attorney Ed Bell, who is representing a group of SCE&G customers from Fairfield County, asked a judge to halt the company's quarterly dividend. But a court order didn't come down in time to stop the payments, which will total about $87 million.
Bell says there wasn't time to schedule a hearing during the hustle and bustle of the holiday season.
The company's dividend has become a contentious point as South Carolina picks up the pieces from the demise of the V.C. Summer project. The unfinished reactors cost SCE&G and its partner, Santee Cooper, $9 billion and won't produce a zap of electricity.
SCE&G customers are paying $37 million a month toward the scuttled project, making the company's finances a fiery political issue. Regulators and lawmakers could decide this month whether those payments will continue.
Data delete
With Boeing Co.'s employment levels tumbling, the aerospace giant has decided to stop publishing the monthly workforce reports it had issued for the past 20 years.
"We will no longer provide monthly updates," Boeing spokesman Charles Bickers said in an email, adding the data will now be issued on an annual basis.
Bickers said the new policy "streamlines the reporting" and "brings Boeing in line with industry peers" — apparently overlooking the fact that, as a duopoly with Airbus, Boeing's list of peers is considerably short.
The move comes as Boeing South Carolina has trimmed more than 1,400 jobs from its 787 Dreamliner campus and other North Charleston sites over an 18-month period. With 6,796 employees and contractors listed on the final monthly report in November, Boeing South Carolina is nearing the all-time low of 6,546 it recorded in May 2013.
Companywide, Boeing has cut 11 percent of its workforce since the start of 2016.
The decision to end monthly reporting caught the attention of labor unions representing Boeing workers in Washington state.
"It's a disappointing move that the company would limit information about employment figures," Bill Dugovich, spokesman for the Society for Professional Engineering Employees in Aerospace, told the Puget Sound Business Journal. "We've found the information valuable to track what's happening in the workforce and overall."
Although Boeing has removed 20 years' worth of employment data from its website, the information lives on at Internet archive websites like this one: https://t.co/2Z0Y7RsEae.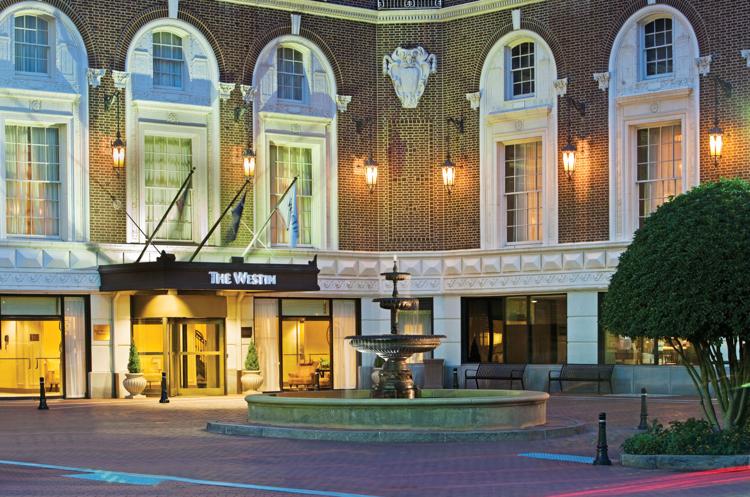 Go Upstate 
Travel + Leisure has spilled more than its fair share of ink on Charleston, but the publication's staffers didn't include the Holy City among their picks for the top places in the world to visit in the new year.
Instead, the honor for 2018 went to an up-and-coming South Carolina tourist destination some 200 miles from the coast.
"Once a sleepy second fiddle to Southern culinary powerhouses like Charleston and Nashville, Greenville is stepping into the limelight with hot new restaurants," T+L wrote on its website.
The magazine noted that celebrity chef Sean Brock will be expanding his Charleston-founded Husk restaurant concept to the Upstate city this year, and that a former local chef, Michael Kramer, who ran the kitchen at McCrady's on East Bay Street before Brock, has brought a taste of Italy to Greenville with his Jianna.
"It's an impressive collection of quality restaurants for a city of just over 67,000," according to the write up.
As for bunking down the night, the choices include the longstanding Westin Poinsett, which has the same owner as its historic sister property, the Francis Marion Hotel in Charleston.
In July, readers of Travel + Leisure voted Charleston the nation's No. 1 city again – for the fifth consecutive year - and No. 2 in the world based on a laundry list of factors, including landmarks, culture, dining, friendliness, shopping and value.
Bitcoin bonanza 
A married couple who work in the medical technology field have donated to the MUSC Hollings Cancer Center all of the money they made from an early investment in bitcoin, the high-flying cryptocurrency that started trading on a traditional exchange Dec. 10. Halle Tecco announced the gift on LinkedIn a few weeks ago.
"We made a crazy bet on bitcoin … in 2012," she said in a Dec. 5 post. "It's done extraordinarily well. Excited to announce that we've donated it all to MUSC Hollings Cancer Center to further cancer research. Three cheers for bitcoin philanthropy."
Tecco did not disclose the value of the donation. A Medical University of South Carolina spokeswoman confirmed the gift, which was first reported by CNBC. MUSC said it had no other details.
Tecco co-founded Rock Health, which invests in medical technology firms, and she has been described as an "adviser" to MUSC and the Charleston tech firm BoomTown. She also is an adjunct professor at Columbia University's business school.
Tecco is married to Jeff Hammerbacher, who worked as a top-level data scientist at Facebook during the social media giant's early days. He is now an assistant professor at MUSC.
Together they run a 10-year-old investment fund called Techammer, which focuses on early-stage businesses. In an email, Tecco said, "We are going to politely decline further comment on our donation."
She told CNBC that she and her husband started dabbling in bitcoin partly to diversify their portfolio.
"We pretty much forgot about it for a few years and then this year, it got interesting," she told the business news channel.
Bitcoin was trading near $14,500 Friday, up from about $1,000 a year ago. The sharp rise has fueled concerns about a cryptocurrency bubble.