Executives at SCANA Corp. have been keeping a low profile as a political firestorm whips over the embattled utility company. They've made exceedingly few public statements and even fewer appearances.
That's not changing when the company reports its quarterly results this month.
For the second straight quarter, SCANA is opting against holding a conference call with investors, a standby of publicly traded companies. The earnings call is one of the few opportunities that analysts get to ask management questions head-on.
SCANA, the owner of South Carolina Electric & Gas, says it's taking a pass this month because it has agreed to be purchased by Virginia-based Dominion Energy. It said the same thing back in January, shortly after Dominion stepped in.
Dominion made its bid to buy SCANA after the company took a series of body blows because of its decision to walk away from its costly effort to expand V.C. Summer Nuclear Station.
Back in January, Dominion's call was most notable for how little SCANA came up. Not a single Wall Street analyst asked about the political and regulatory fray Dominion walked into.
It might come up this time because the situation in South Carolina has shown itself to be testier than many expected. Lawmakers are on the verge of making SCE&G charge customers less for the failed nuclear project, which would give Dominion a chance to head for the exits.
If that happens, SCANA might have to answer questions on its own.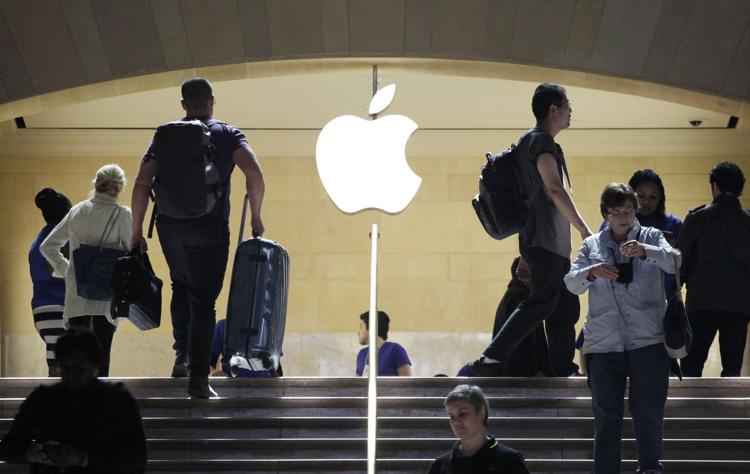 Coast-to-coast call
A local lawsuit lodged over sluggish iPhones is heading west.
The complaint, which was filed in U.S. District Court in Charleston earlier this year and seeks class-action status, was transferred this month along with a raft of similar cases to California, home of the technology giant that makes the devices.
The dispute is over a software upgrade that Apple Co. activated on its ubiquitous smartphones in October. The installation slowed the performance of older devices with aging batteries to prevent unexpected shutdowns.
It quickly mushroomed into a crisis, namely because the company didn't disclose that side effect. Nor did it tell customers they could fix the issue by installing a new $79 battery.
The company made its first disclosure of the problem Dec. 20 as complaints mounted. In response, Apple cut the price for the replacement batteries by $50 and offered owners of older iPhones a way to disable the so-called throttling feature.
By then, lawsuits were flying, including a complaint that Charleston attorney Aaron Mayer filed on behalf of two iPhone 6 owners who live in Berkeley and Dorchester counties.
A key allegation is that Apple's technical tweak last fall was a ploy to drive sales of pricier new iPhones. Mayer described it in a court filing as a "bad faith business practice" that tricked perhaps millions of consumers.
Apple lawyers noted that litigating the various disputes separately would be too cumbersome and expensive, and could open the door to conflicting legal rulings. Northern California is the "most appropriate center for gravity," they argued. Among other reasons, Apple's Cupertino headquarters and most of the potential witnesses are in that part of Golden State.
Electric company
Is Volvo Cars getting ready to announce a new sport-utility vehicle?
The Swedish automaker recently stirred up speculation in the gossipy automotive world when it obtained a trademark for the XC50, a vehicle that doesn't exist yet. Analysts theorized a convertible or coupe-like SUV might be in the cards to fill a gap in Volvo's lineup.
"Given its positioning above the XC40, the XC50 could be any number of things, including a rival to the BMW X2 or ... a rival for the BMW X4 and Mercedes-Benz GLC Coupe," Malaysian automotive newsletter Paulton.org reported in February.
But Lex Kerssemakers, the Volvo executive for Europe, the Middle East and Africa, knocked down those rumors in a report last week by United Kingdom-based Autocar.
"It would be nice to have a convertible or a coupe," Kerssemakers told the publication. "It's the cream on the cake. But you don't need it to survive."
Kerssemakers said any new model — if Volvo eventually decides to build one — wouldn't be announced until after 2020. The automaker instead wants to focus on converting its current models to hybrid and all-electric engines, he said.
That and getting Volvo's new U.S. manufacturing campus in Berkeley County up and running. That $1.2 billion facility, located off Interstate 26 near Ridgeville, will build a redesigned S60 sedan and eventually employ 4,000 people.
"We cover 98 percent of the market with our current portfolio," said Kerssemakers, who previously ran Volvo's U.S. operations. "Our electrification goals show we are taking it very seriously and we are rapidly expanding our electrified powertrains."
Airport advice 
Travelers flying out of Charleston International may want to arrive for their flights a tad earlier in the weeks and months ahead.
Mark Howell of the Transportation Security Administration said boarding volume is expected to climb through the spring and summer as the local tourist season heats up, along with the weather. 
He was responding to a complaint from a traveler who said she and two other passengers missed an early flight from CHS on Friday because of an extended wait at the federal security checkpoint. In an email to The Post and Courier, she said only two lanes were open and that a baggage clerk told her new TSA employees were in training.
Howell said the longest wait Friday morning was 28 minutes. 
"If someone missed a flight, it's because they didn't allow enough time beforehand," he said.