Santee Cooper is fielding lots of questions from lawmakers this year. So the state-owned utility is doubling down, saying two lobbyists just weren't enough.
The Moncks Corner-based power and water provider hasn't been the center of attention so far in this year's legislative session — not yet, anyhow.
But that attention is coming: The Statehouse's focus has been squarely on South Carolina's failed nuclear project, and Santee Cooper owns just under half of it.
Lawmakers are considering a host of changes to the utility's structure, from new requirements for its board to the prospect of selling it to the private sector. But Santee Cooper says it's not lobbying on those issues one way or the other.
Instead, according to spokeswoman Mollie Gore, it's just trying to keep up with questions from lawmakers sorting out what to do about the $9 billion failed effort to expand the V.C. Summer Nuclear Station. After all, there's a steep learning curve to one of the most complicated political and financial issues the state has seen.
To field those questions, Santee Cooper has hired two outside lobbyists, on top of the two it employs in-house. The hired help this year includes Fred Allen, a longtime political consultant for the utility, and Dwight Drake, a partner at the big South Carolina-based law firm Nelson Mullins Riley & Scarborough.
Gore says the extra lobbying firepower will cost $13,000 a month.
Tepid tourism?
After a strong finish last year, the state's hotel market could cool off a bit this year, according to a recent report.
STR, a global hotel analyst, predicts that statewide occupancy will drop 2.5 percent in February, 2.3 percent in March and 3.1 percent in April compared to the same months in 2017. The S.C. Department of Parks, Recreation and Tourism included the projection in its latest newsletter.
The projected decline could be because last year's strong performance will be difficult to top, according to state tourism chief Duane Parrish.
"Also, more new rooms are available which can push down the occupancy percentage when, in reality, there are more actual visitors," he said.
In Charleston County, for instance,  the market grew 284 guest rooms at the end of 2017 compared to a year earlier, according to the College of Charleston Office of Tourism Analysis.
Both occupancy and average daily rates in the Charleston area were up last year.
Occupancy was up 1.5 percent to 76.7 percent. The average daily rate was up 2.1 percent to $152.51 a night.
Charleston hotels lost at least several days of business in September as Hurricane Irma seemed to be heading toward the city, although the total eclipse in August more than made up for it.
Not getting away
Getting away from the job that puts a roof over workers' heads for some R&R is always an anticipated part of life.
But every year, South Carolina workers don't take advantage of all the time off they have coming to them, instead choosing to toil away at the office during a week when they could be lying on a beach or staying after hours to handle increasing workloads.
In 2016, the year of the most recent data, 8.8 million vacation days went unused across the Palmetto State, according to motor club AAA Carolinas.
Not taking time off to recharge tires out employees and is felt economically. In 2016, the effect on South Carolina was a $1.7 billion untapped economic benefit, the Charlotte-based travel group said.
The motor club added S.C. workers aren't alone. Nationally, more than half of all Americans fail to use all of their time off.
In addition, the motor club said people who plan more getaways are happier, use more of their time and take longer vacations.
The group's recent study found planners report they are "very" or "extremely" happy with their relationships, health and well-being, company and job, compared to non-planners.
"We see entirely too many Carolinians allowing their vacation days to go unused," said Tiffany Wright, AAA Carolinas' spokeswoman. "By planning ahead, we can all reap the benefits of taking a break while giving yourself something to look forward to as well."
The top reason most people state for hesitating to plan a trip and take all of their time off is wanting to please senior leaders. Another reason is that workers don't feel support from supervisors.
"The time off can be beneficial for employees whether they use the time to rest, relax, spend time with family and friends or participate in hobbies," AAA Carolinas said in a statement.
Among getaway spots in South Carolina suggested by the motor club are Charleston, Myrtle Beach and the Beaufort area.
New addition   
A Charleston-based division of health care giant HCA Holdings has placed another medical center under its care.
The Nashville parent company last week finalized its acquisition of the financially ailing 612-bed Memorial University Medical Center in Savannah for a reported $457 million, though that figure is likely to be revised over the next few months.
The deal with seller Memorial Health Inc. has been in the work for more than two years.
The Savannah latest acquisition followed HCA's purchase last May of another Peach State hospital, the 231-bed Satilla Regional Medical Center in Waycross, for an undisclosed price.
Both have been folded into Daniel Island-based HCA South Atlantic Division, giving it oversight for 13 of the holding company's 179 hospitals, including Trident Medical Center and Summerville Medical Center locally. The nine others are in Georgia and Jacksonville, Fla. The unit has been run by HCA executive Hugh Tappan since 2015.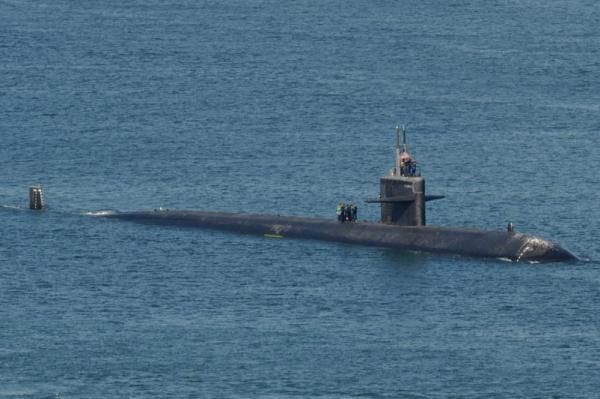 Naval convert 
A 1970s-era nuclear submarine that's being dispatched to the Lowcountry is being prepared for life after active duty.
The USS San Francisco, a Los Angeles-class fast-attack vessel, will be converted into a moored training ship under a $7.25 million contract that was awarded last week. The work, including maintenance, inspections and repairs, will be handed by Houston-based Oceaneering International in Portsmouth, Va.
The project is scheduled to be completed by August 2019.
Once converted, the San Francisco will be moored at the Navy's Nuclear Power Training Command on the Naval Weapons Station to help teach student sailors the ins and outs of operating and maintaining a submarine through 2040.
It's part of 10-year plan announced in 2012 to replace two older moored vessels at the Goose Creek installation - the USS Daniel Webster and the USS Sam Rayburn - with the San Francisco and the USS La Jolla.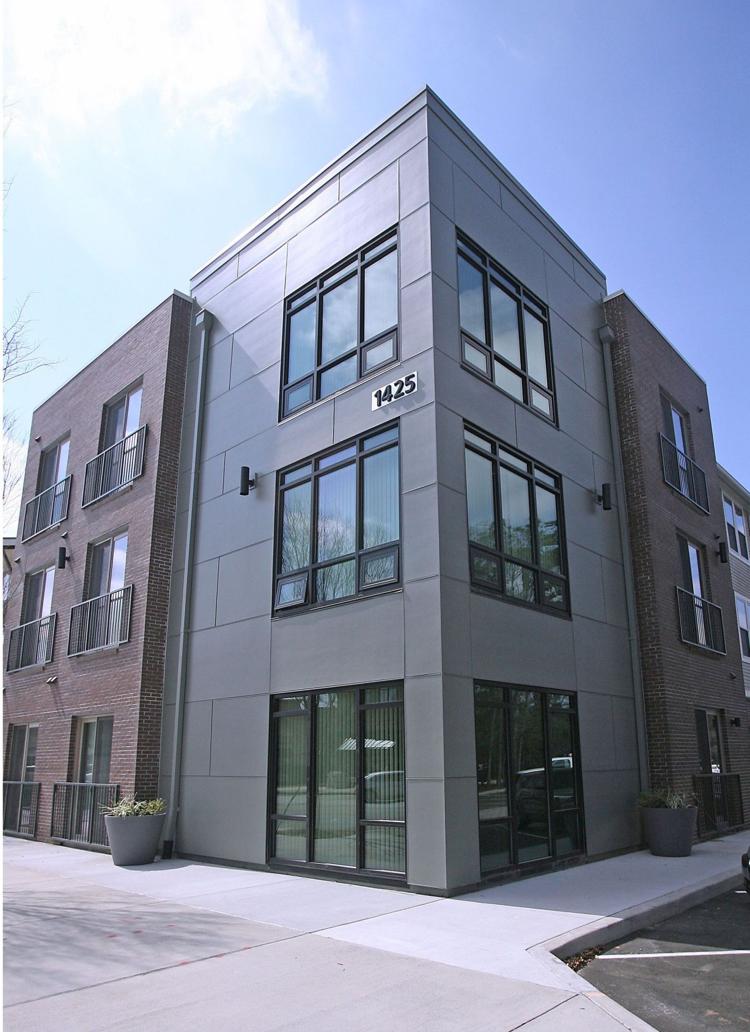 On the Riviera
A Mount Pleasant apartment complex is in rich company.
A New York-based investment firm that bought the property about two years ago is looking to sell it, along with a dozen other upscale rental complexes in four Southeast states, in a one-fell-swoop deal that could top $800 million.
The so-called AVR Portfolio is being marketed by Cushman & Wakefield, which described the offering as a "once-in-a-cycle opportunity to gain Class A scale … within eight of the nation's fastest-growing markets."
The group includes the 252-unit Riviera at Seaside Farms near Rifle Range Road and the Isle of Palms Connector. The only other South Carolina property in the offering is the 298-unit Atlantic at Parkridge in Columbia that was developed by Sullivan's Island-based Middle Street Partners.
The seller is AVR Realty Co., which owes $433.5 million on the properties, according to an online marketing brochure.
The Yonkers, N.Y.-based firm paid $60.5 million for the Riviera at Seaside Farms in November 2015, about a year after The Beach Co. of Charleston wrapped up construction. The sale worked out to about $239,000 per key.
The 13 properties AVR is looking to sell are, on average, five years old. The 3,760 rental units could fetch as much as $225,000 a pop, according to a report in the Atlanta Business Chronicle. The deal "will test investor confidence for well-located Class A apartments across several Southeast cities after several years of record rent growth in the multifamily sector," according to the newspaper.
Tortilla time?
Charleston is on the front burner for a fast-casual Mexican-style restaurant chain looking to expand beyond the mid-Atlantic region.
Rockville, Md.-based California Tortilla said last week that it "will soon" make its debut in South Carolina, North Carolina and Kansas under franchise agreements it inked in the fourth quarter last year.
The first restaurant in the Palmetto State is targeted for the Charleston area. The exact location and the name of the local franchisee was not disclosed.
California Tortilla, also known as CalTor, has 48 restaurants. It expects to increase that number by 10 over the next year and hit 100 units by 2021.
The initial investment to open a California Tortilla ranges from $412,700 to $708,800, the company said.