The well-traveled Starbucks at Calhoun and East Bay streets could be replaced by a 100-room lodging.
It was announced early last year that Rivers Enterprises, the owner of the lot that also includes Charleston Digital Corridor's two business incubator work spaces, was looking for a buyer. The property hasn't been sold yet, but North Myrtle Beach-based timeshare developer Strand Capital Group has been working on plans for a 100-room project.
The city's Board of Zoning Appeals was scheduled to review the request this week, but the item has been removed from the agenda.
Strand Capital's portfolio includes resort condominiums and timeshares. This would be its first venture in Charleston. Rivers Enterprises owns the property through an affiliate, Mazyck Holdings LLC.
The sale would not include the northwest corner at Alexander and Charlotte streets, which is occupied by houses.
If the project is built, it doesn't necessarily mean the end for Starbucks. Hotels usually include a restaurant or coffee shop, although detailed plans have not been announced.
The Board of Zoning Appeals focuses mainly on the project's impact on nearby residential neighborhoods, such as noise and traffic, when deciding whether to grant a special exception to allow it.
The Charleston Digital Corridor, which occupies a former television studio and video store, has been lining up financing for a bigger building on Morrison Drive.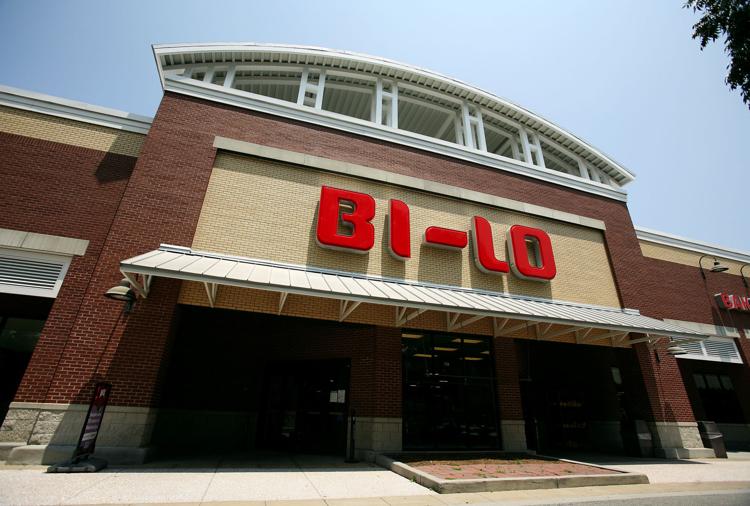 Bi-Lo get high marks 
Perhaps it goes to its South Carolina roots. Or the fact that its stores cover much of the state, unlike most of its big-market-focused rivals.
In any event, Bi-Lo is considered the No. 1 supermarket operator in South Carolina.
That's according to a new study by The Daily Meal, a website that ranked shoppers' favorite everyday grocery stores across the 50 states. 
Owned by Southeastern Grocers, Bi-Lo maintains close ties to South Carolina: The chain was headquartered in Mauldin, near Greenville, before relocating its corporate office to Jacksonville, Fla., about six years ago. 
The Daily Meal said it based its rankings by scouring the Internet, cross-referencing other best-of lists as well as reviews on Google, Yelp, Foursquare and Facebook. The company also said it analyzed local polls, social media posts and check-ins and conducted informal polls of friends, family and acquaintances in far-off states, weighing concerns and praise about price, quality of products, customer service and store cleanliness.
The analysis excluded specialty and gourmet markets, instead "focusing on the everyday shopping needs of the American consumer."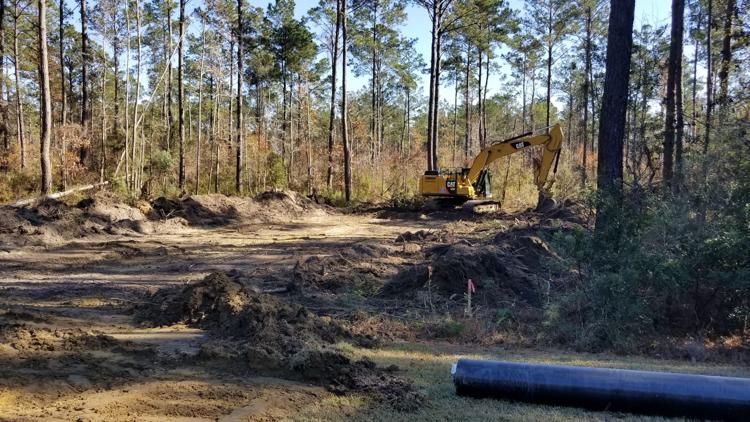 Cost for Costco
Costco will have to sell more than 51,000 of its $60 annual standard membership just to recoup the land costs for its newest South Carolina store. 
According to a legal document filed with the Charleston County Register of Deeds, the warehouse retail giant paid slightly more than $3.09 million for the 21-acre site in Carolina Park, a mixed-use residential and commercial development off Highway 17 in the north end of Mount Pleasant. 
Site clearing got underway in late December at the future store site at Faison Road and Park Avenue Boulevard. Costco is planning a 154,000-square-foot retail space, which is expected to open by the fall.
The Issaquah, Wash.-based retailer signed a deal with Carolina Park Development Corp. in the fall of 2016 to buy the land. It presented plans about the store to Mount Pleasant officials last summer.
Costco has operated its only location in the Charleston region since 2001 — it's in West Ashley, near Savannah Highway and Interstate 526. The chain's four other South Carolina stores are in Columbia, Greenville, Myrtle Beach and Spartanburg.
Store space
A new co-working space will open in February on King Street, popping up above a combined boutique and coffee shop.
The Skinny Dip says it's refitting its second floor as a shared work space, which it's calling Upstairs at 345 King. The co-working space is just below Calhoun Street.
Access to the space, which will be open weekdays from 9 a.m.-5 p.m., will cost $125 a month, plus a $50 sign-up fee. The second floor also include a coffee and wine bar, which is open to the public.
"Since opening the store last year, we have met hundreds of creative and talented locals and realized that there aren't many places for them to convene during the workday," the store's co-founder, Sara Rossi, said in a statement. "This is a natural extension of our brand and we hope it will encourage the growth of Charleston's vibrant creative community."
A membership application is available online at https://goo.gl/gknivd.
Volvo downshifts
Volvo Cars tried gunning it in 2017, but it ended up in second place in a race against itself.
The Swedish automaker reported that it couldn't overcome early-year supply issues and a late-year slump, as its U.S. sales figures trailed 2016 totals by 1.5 percent.
Volvo sold 81,504 vehicles in the United States in 2017 — 1,220 fewer than the previous year. It was the first annual sales decline since 2014, when consumers bought 7.9 percent fewer Volvos than the year before.
Volvo, which is building a $1.1 billion manufacturing campus in Berkeley County, saw sales gains of 24.3 percent in 2015 and 18.1 percent in 2016.
This past year got off to a slow start as overseas suppliers held up deliveries to American dealerships of the popular XC90 SUV. Volvo's sales were off by 18.2 percent after January and never recovered into positive territory.
The XC90 remained Volvo's most popular vehicle among U.S. buyers in 2017, with 30,996 units — 38 percent of total sales.
Volvo plans to build a remodeled S60 sedan when it begins production this year at its new campus off Interstate 26 near Ridgeville. A redesigned version of the XC90 will be added to the production line in 2021. The manufacturing site will employ about 4,000 workers and crank out 100,000 cars annually at full production.
Draining decision
Some O2 Fitness members in Mount Pleasant say a recent cut-and-dry decision by the workout club is all wet. 
The North Carolina chain, which expanded into the Charleston market through its 2013 acquisition of East Shore Athletic Club, permanently shut down the pool at its Johnnie Dodds Boulevard location, much to the disappointment of customers who saw the swim amenity as one of the big draws. In a statement last week, O2 Fitness said it made the move based on "low utilization."
"While it was not an amenity that cost extra, we are offering members the opportunity to cancel their membership and will continue to build on signature programs that have helped the facility grow into Mount Pleasant's largest club," the Raleigh-based company said.