While Boeing Co. executives were touting record bonuses handed out to employees at the company's Washington state operations — more than double the amount paid a year earlier — the aerospace giant was mum about what, if any, bonuses its North Charleston workers are receiving.
"Boeing South Carolina will not be releasing that data," company spokeswoman Jenny VanOss said.
The deafening silence at Boeing's 787 Dreamliner campus adjacent to Charleston International contrasts with the celebratory remarks Kevin McAllister, CEO of Boeing Commercial Airplanes, made over on the West Coast.
"This just shows us that when we all work together, we can't be beat," McAllister said in announcing Puget Sound bonuses totaling nearly $600 million for roughly 72,000 workers.
"When we all work to drive safety, quality, flow and productivity, we all share in the value," McAllister said, according to a report in The Seattle Times.
Members of Boeing's engineering union, the Society of Professional Engineering Employees in Aerospace, will receive a bonus equal to 18.7 days of extra pay, or 7.2 percent of their annual compensation including overtime.
Boeing production workers who belong to the International Association of Machinists union will get a bonus equal to 5.5 percent of their annual earnings including overtime.
The Washington state bonuses were announced days after Boeing reported record financial numbers for 2017, including a full-year profit of $8.2 billion.
The machinists union, unsuccessful in its effort last year to organize North Charleston workers following a lengthy campaign, was quick to weigh in on the bonus discrepancy.
IAM spokesman Jonathan Battaglia said the Washington state bonuses are the same for all union employees and are based on negotiated factors of safety, quality and productivity. Bonuses at the North Charleston campus are based on each manager's discretion.
"The most important distinction is that bonuses are subject to individual employee-manager relationships at Boeing South Carolina which, as you can imagine, causes issues," he said.
Good for business
Charleston sits atop another list, according to a San Francisco-based online reservation and review service.
Yelp's quarterly "Local Economic Outlook" found the Holy City as the No. 1 site for local business population growth in the U.S. during the October-through-December period in 2017.
Just what is local business population growth?
It's the count of open businesses in the 10 most-used Yelp business categories, including restaurants, food, shopping, nightlife, home services, event services, automotive, health and medical, active life, and beauty and spas, according to Yelp spokesman Jordan Bantista.
The report looks at the rate of change of the business population in each city's metro area during the measured period versus the previous quarter.
In handing the top nod to Charleston, Yelp said, "In recent years, the Charleston region's economy has been growing much faster than the national average. Construction is a main driver of this growth, as rapid population growth fueled a housing boom."
The city's business growth will fuel more businesses, according to the online service.
Rounding out the Top 5, in descending order, were Phoenix, Salt Lake City, Orlando and Honolulu.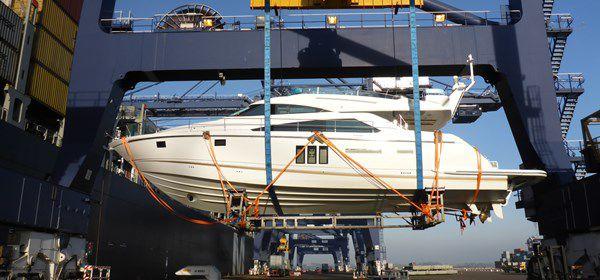 Move that yacht!
The delicate niche business of transporting high-end yachts is showing signs of consolidating.
A recent deal involving a Dutch firm with a South Carolina outpost is a case in point.
The buyer, in this case is U.K.-based logistics operator Peters & May Group, which announced it bought two rival companies to expand its yacht shipping business in the U.S., Middle East and Asia.
One of the acquired firms is Transport Partners, which from offices in the Netherlands and on Cherry Hill Lane in the Charleston Neck area arranges the relocation of 5,000 vessels a year by sea, air and land, according to Peters & May.
The local office off upper Meeting Street also houses Royal Marine Packing, a subsidiary that specializes in warehousing, packing and transporting boats.
Transport Partners CEO Wim Spinhoven said the deal should make 2018 "an exciting year for us."
"Peters & May is a very successful company – being in close competition for years we know more than anyone that the global reach of Peters & May is set to significantly expand Transport Partners offering," he said in a statement.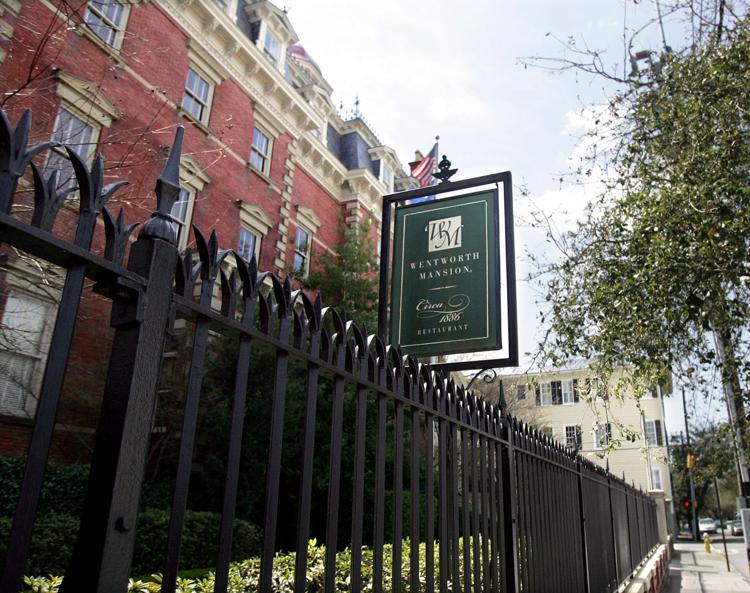 Inn good company 
The Wentworth Mansion, a perennial on various "best-of" lodging lists, has earned its stay once again as it marks its 20th anniversary.
U.S. News and World Report's Best Hotels in the USA rated the upscale downtown Charleston inn as No. 7 for 2018.
The publication said last week that it considers "reputation among professional travel experts, guest reviews and hotel class ratings."
The Wentworth Mansion was built in 1887 at Wentworth and Smith streets and converted into a 21-room inn with a spa and restaurant in 1998 by veteran hotelier Rick Widman of Charming Inns.
The only other South Carolina property among the top 20 was The Inn & Club at Harbour Town at The Sea Pines Resort on Hilton Head Island, at No. 14. The Four Seasons Resort Lanai in Hawaii took the top spot.
U.S. News also awards the top 10 percent of the ranked hotels, with a Gold Badge, including the Wentworth Mansion. Others from the Charleston area to earn the distinction this year are: The Dewberry, The Sanctuary at Kiawah Golf Resort, The Spectator, Belmond Charleston Place, French Quarter Inn and the Planters Inn.