One of the cities vying for the future Medal of Honor Museum that was supposed to be built in Mount Pleasant is making its final pitch for the project, which suddenly has gotten quite a bit pricier.
Officials in Arlington, Texas, which calls itself the "American Dream City," revealed plans to incorporate its proposed museum honoring military heroism in the city's growing entertainment district.  
The project would be built near the city's major sports venues: Globe Life Park, where the Texas Rangers major league baseball team plays, and AT&T Stadium, home to the NFL's Dallas Cowboys. 
Museum CEO Joe Daniels spoke from a hotel near the possible museum site in late August, alongside Arlington Mayor Jeff Williams, the Fort Worth Star-Telegram reported. Williams told reporters that "America's museum should be in America's Dream City." 
Denver is also competing for the project, which most recently was projected to cost $150 million. For the version that was proposed for a waterfront parcel at Patriots Point, organizers put the museum's price tag at around $100 million. 
The final city is expected to be announced in the next few weeks. 
About a year ago, Daniels said that the museum nonprofit was starting a national search for alternative locations, citing difficulties with Mount Pleasant officials and, later, concerns about visitation. 
Last year, the Charleston region welcomed a record 7.3 million visitors. The Denver metro area reportedly saw more than 32 million. The Arlington region, which includes Fort Worth and Dallas, had 27 million visitors. 
On course
One of South Carolina's most famous golf layouts would be a fine venue for the PGA Tour's annual $15 million playoff if organizers ever decide to move the event around.
Or so says an editor at a publication that follows the game.
Right now, the season-capping FedEx Cup finale is staged each August at the same location, East Lake Golf Club near Atlanta. That prompted Golf.com to ask after last month's event whether the Tour should spread the wealth around and consider rotating sites.
Some of the alternates offered up by senior staffers from the magazine and a professional caddie included Pinehurst in North Carolina, Spyglass Hill at California's Pebble Beach and Chambers Bay and Sahalee, both in Washington state.
Luke Kerr-Dineen, managing editor for instruction for Golf.com, had another pick in mind.
"I sort of feel like golf needs to host more of its biggest events in the Southeast, so I like East Lake from that perspective, but I think there are better options," he said. "One that jumps to mind? Kiawah Island's Ocean Course. How awesome would that be!"
If his wish doesn't come true, Kerr-Dineen can take solace in the fact that the PGA Championship — one of the sport's four premier "major" contests — will return to the scenic but difficult seaside layout in May 2021 for the second time.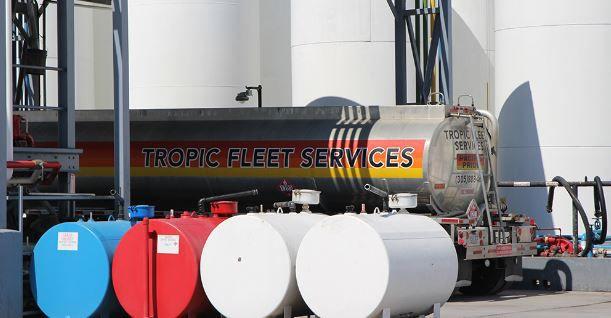 Fueling expansion 
A Canadian oil and gas company that recently established its U.S. headquarters in Charleston as it enters an acquisition phase is adding a Miami-based oil firm to expand its holdings in the American market.
Parkland USA of Daniel Island entered into an acquisition agreement on Thursday to purchase Tropic Oil Co., a nearly 70-year-old fuel and lubricant supplier in central and south Florida. The deal is expected to close around Oct. 1.
The privately held Miami company transports, distributes and markets a full range of fuels, lubricants and equipment to the marine, automotive, trucking and aviation industries. Tropic Oil operates and supplies nine automated, unmanned cardlock facilities, three bulk-storage plants, 200,000 square feet of warehouse space, two dedicated rail spurs and 80 trucks in its distribution area.
"Through Tropic Oil, Parkland USA is adding its third regional operating center and expanding its presence into the Southeastern states for the first time," said Doug Haugh, president of the Charleston operation. "Tropic Oil is highly regarded for its ability to provide consistent, reliable service throughout the central and south Florida markets."
Parkland Fuels Corp. of Calgary, Canada, recently purchased Cayman Islands-based Sol and its more than 500 gas stations in 23 Caribbean countries. The addition led the company to establish a base in the U.S. with an eye toward expansion into the Southeast.
"We view Tropic Oil as the gateway to the Caribbean and South America, as the new Southeast regional operation center will serve as a platform company that connects and leverages our SOL business in meaningful ways," Haugh said.
The president of Tropic Oil, Steve Gorey, will manage the acquired operation, which will retain its name and brand.
Parkland Fuels Corp. is Canada's largest independent refiner and fuel supplier. It owns about 2,600 gas stations in the Great White North, western U.S. and the Caribbean. Parkland's two other regional operating centers are in North Dakota and Utah, but it plans to have about nine more across the U.S. over the next decade.
Plane talk
One of Boeing Co.'s biggest customers says it won't accept any more commercial planes until the aerospace giant can guarantee improvements in engine reliability and production quality.
Tim Clark, president of Emirates Airline, said he's "fed up" with receiving aircraft from Boeing and competing manufacturer Airbus that don't meet contract specifications, according to a report by Financial Times.
"We would be foolish in my view to start adjusting or coming up with new contracts until we are absolutely sure that these aircraft are going to do what they said they would," Clark told journalists, according to the London-based newspaper.
Dubai-based Emirates is the world's largest carrier and its airplane orders include 40 of Boeing's wide-body 787 Dreamliner jets, which are built in North Charleston and Everett, Wash. The Dreamliner order is valued at $15.1 billion at list prices.
A key concern, Clark said, is reliability of the Rolls-Royce engines that power the Dreamliner.
"I cannot afford to have aircraft coming in and out of the fleet because engines have to be changed," he said.
In addition to the 787s, Emirates has ordered 150 of Boeing's new 777X wide-body jet, which is expected to make its first flight in early 2020.
London-based Rolls Royce told Financial Times it is "confident in the reliability and performance of our engines," adding it is committed to "meeting the high standards expected by our customers."