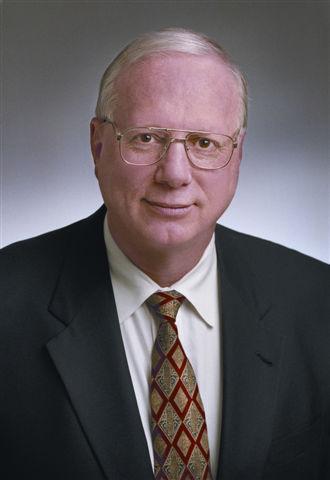 Gov. Henry McMaster has named a new chairman for the S.C. Research Authority, changing the board's leadership at a moment when the agency is seeking to sharpen its focus.
Since naming a new director last July, SCRA has redrawn its organizational structure and sold a money-making subsidiary that officials feared distracted from its core purpose. Don Herriott, who was named chairman late last month, says he'd like to see the technology-focused economic-development agency continue on that path.
Herriott's goals for the Summerville-based agency largely mirror plans director Robert Quinn outlined when he took the job last year. Like Quinn, Herriott says he thinks SCRA should focus more of getting startup companies off the ground and pushing university researchers and industry to work together more often.
"It's another piece in the puzzle on building an increasingly robust, diverse economy in South Carolina," Herriott said.
That, he said, is more in line with what the legislature had in mind when it created the authority in the 1980s with a one-time shot of funding, hundreds of acres of land and a mandate to develop a tech sector in South Carolina.
The legislature's blessing will likewise be key in 2018: The agency is asking lawmakers for permission to raise an extra $6 million a year from contributors who get a tax credit in return. The Senate has approved the plan, which would place more bets on entrepreneurs and academic researchers, but the House hasn't taken up the measure.
The new chairman comes to SCRA with some experience with the agency. Herriott previously was on the authority's board after moving to South Carolina to run Roche Pharmaceuticals' drug factory in Florence. More recently, he worked in an economic-development job at the University of South Carolina.
In a statement announcing the transition, McMaster's office said outgoing chairman Bill Blume resigned at the end of June. The governor's office didn't respond to a request for comment, and Blume wasn't available to comment last week, according to an SCRA spokeswoman.
Ticket to ride
Lyft is experimenting with discount passes in Charleston, essentially giving its passengers the choice to pay upfront for lower fares later.
The ride-hailing company sent notifications to some of its Lowcountry users this month pitching a flat-fare pass. The offer: Pay $20 up front, and your rides will be capped at $9 for the rest of the month.
Of course, there's a catch. The pass is only good for 20 rides, and the discount is limited to $11 a ride.
Lyft didn't respond to questions about the experiment, which also included Columbia. But it's a relatively novel model for the company, which has tested a similar pass for its carpooling service, Lyft Line, in bigger cities.
Whether the pass would be offered again in Charleston wasn't clear, but the concept is somewhat analogous to Amazon Prime, a membership program that lures customers with perks — and locks down their business once they've paid an annual fee.
The test also comes at a moment when Lyft is making a push to take market share from its chief competitor, Uber, which has been embroiled in scandal and controversy in recent months. Lyft has sought to build its presence in South Carolina, for instance, by spreading across more of the state earlier this year.
Drug test
Aeterna Zentaris has officially filed an application for its first drug, moving the Summerville-based pharmaceutical firm a step closer to its first sales.
The company says it will take as long as six months for the U.S. Food and Drug Administration to review Macrilen, a compound intended to test for adult growth hormone disorder. In the meantime, it says it's preparing to start selling as soon as it gets the go-ahead.
"We anticipate successful FDA approval and, as a result, we continue to build our commercial organization and infrastructure in preparation for the earliest possible launch of Macrilen," CEO David Dodd said in a statement.
Aeterna, which moved into the Lowcountry in 2014, is looking to make its first sales at the end of this year or in early 2017. It took a blow earlier this year when a cancer treatment it developed failed a key test, halting work on a drug that was previously considered its most lucrative prospect.
The company's stock hasn't rebounded since that announcement in May. It now trades at around $1 a share or an overall valuation of about $14 million — about a third of its value at the start of the year.
App contest
The Charleston Defense Contractors Association is taking submissions for its annual student app development competition.
The local trade group is offering $10,000 in prizes for the contest's seventh year, which features an open-ended challenge: Build a mobile app, and you might win a scholarship. Submissions will be judged on "the scope of problem addressed by the application, ease-of-use and positive user experience," the group says.
The contractors' group says its aim is to encourage students — from middle school to graduate school — to give programming a try and nudge them toward a career in science and engineering.
The first deadline for the contest, to submit a letter of intent, is Oct. 27. Students will have until Nov. 15 to submit their finished app.
Details are available on the trade group's website, http://www.charlestondca.org/CDCAMAC/.