Google is set to announce details about another expansion of its Berkeley County data center Friday as the online search and advertising giant marks the 10-year anniversary of the Moncks Corner site. 
The investment is part of a $13 billion, 14-state spending plan that CEO Sundar Pichai disclosed in a blog post Wednesday to emphasize the company's growth plans beyond its northern California headquarters.
"2019 marks the second year in a row we'll be growing faster outside of the Bay Area than in it," he wrote.
A map that accompanied Pichai's written announcement shows that the Lowcountry data center "will expand." 
"This growth will allow us to invest in the communities where we operate, while we improve the products and services that help billions of people and businesses globally," the CEO said of the overall spending plan. "Our new data center investments, in particular, will enhance our ability to provide the fastest and most reliable services for all our users and customers."
Details about the local expansion are to be released Friday morning during an invitation-only event in Mount Holly Commerce Park off U.S. Highway 52. Gov. Henry McMaster is scheduled to attend, among other elected officials.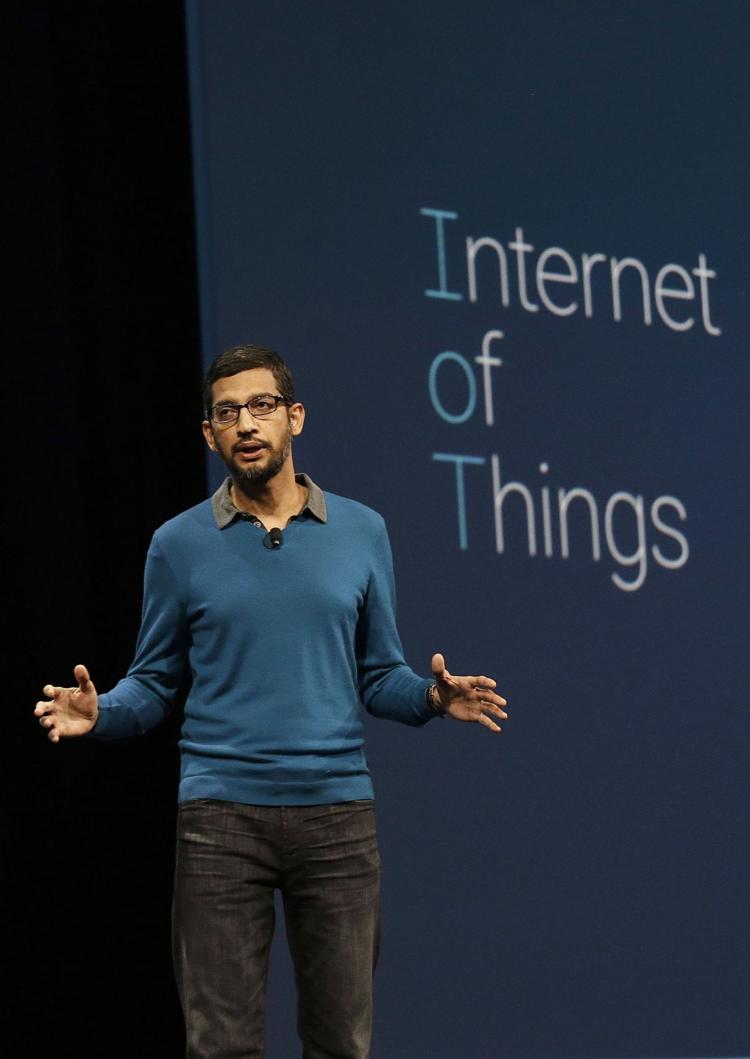 Google, which is owned by Alphabet Inc., is looking to ramp up its cloud-computing services business to compete with Amazon and Microsoft.
It's planning to invest in several other data-center projects in Nevada, Texas, Oklahoma, Nebraska, Ohio and Virginia. The Mountain View, Calif.-based company also is adding or expanding offices in Georgia, Seattle and Chicago.
It's politically advantageous for Google to draw attention to its new investments, especially for those in inland areas, said CFRA Research analyst Scott Kessler. U.S. lawmakers have paid increasing attention to big technology firms in the past year and are considering new privacy laws to rein in their reach. Spreading its wealth more widely around the country could help curry favor with federal politicians and officials, he said.
The expansion will give Google a physical presence in 24 states, up from 21 now.
The company did not provide how many employees it expects to hire as part its building spree, but it estimated "tens of thousands" of full-time positions would be created along with about 10,000 construction jobs.
The last time the company released its local employment figure was in 2017, when it said it had about 400 workers on its Charleston-area payroll. 
Citing records filed with Berkeley County, The Post and Courier reported last year that Google was planning a $600 million investment at its Mount Holly property.
Since the data center first opened a decade ago, Google has pumped $1.8 billion into the 514-acre site off U.S. Highway 52. Details of its latest expansion, which came to light at a Berkeley County Council meeting in August, have been kept under wraps.
Officials were dealing with a Google-owned entity called Maguro Enterprises, which was established to acquire the land and hide the company's identity while it was finalizing plans for the Moncks Corner data center in 2006. The latest expansion had been discussed under the code name "Project Linden," which was approved for a property tax break if it invests in the county. 
The company's growth has drawn some criticism from environmental groups, who say that the Mount Holly data center is drawing too much water to cool its servers.
Google also owns more than 450 acres in Blythewood, outside Columbia, but it has not announced any plans for that site.