Utilities and industry special interest groups over the past five years picked up the tab for nearly $140,000 in conference expenses, meals and other perks for South Carolina's public service commissioners — the people who decide what you pay for water, electricity and natural gas, a Post and Courier investigation found.
Travel and other records obtained by the newspaper reveal how these commissioners frequently eat, drink and play golf with the people they regulate. They also show how on trip after trip commissioners failed to properly report these as gifts as required under state ethics laws.
The revelations come against the backdrop of the failed V.C. Summer nuclear project, which cost $9 billion and exposed cracks in the way South Carolina oversees its utilities. And it comes after these regulators approved rate hike after rate hike tied to the unfinished plant — nine increases over the course of the project.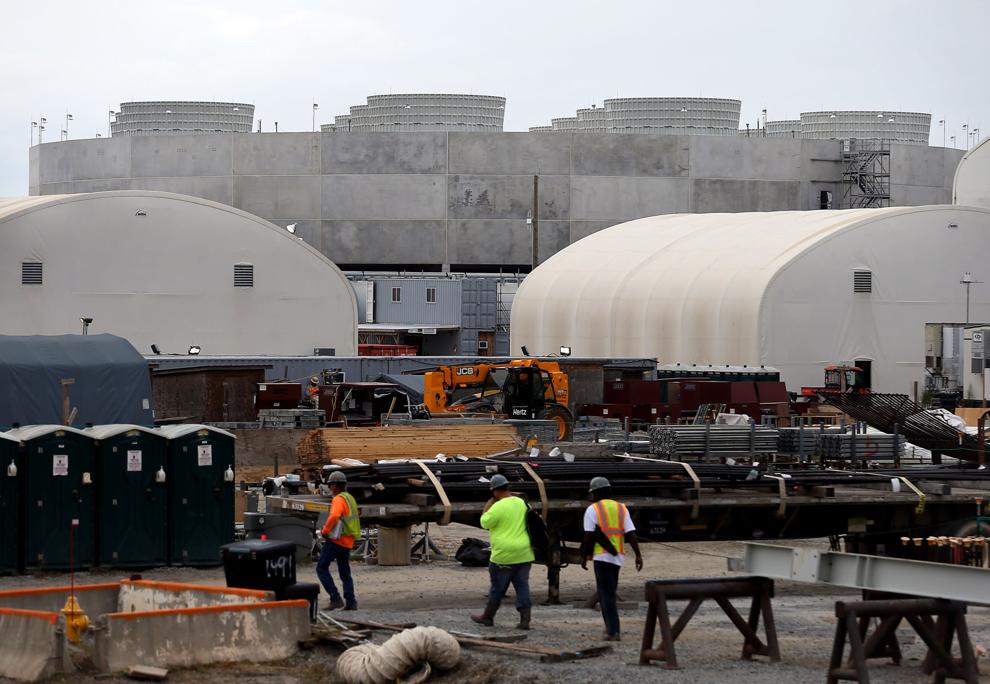 South Carolina's nine public service commissioners may not be well known to the public, but their decisions affect us all — from the money we pay for tap water to the bills we pay to run our businesses and homes.
Selected by state lawmakers, these regulators serve four-year terms and earn more than $100,000. They are similar to judges, though instead of ruling in criminal or civil court cases they make decisions about utility rates.
Like judges, they're supposed to be impartial, balancing the needs of utilities to make fair returns on investments with the rights of customers to pay fair rates.
But an analysis of state travel records paints a picture of cozy gatherings and opportunities for influence-peddling.
Commissioners attended at least 80 national conferences in 40 cities during the past five years, including trips to cushy Florida resorts and other beach destinations, travel records from the South Carolina Comptroller General's Office show.
These conferences had panels on important regulatory matters, but schedules also were packed with kayaking trips, harbor tours, and parties with live bands and generous buffets. In one conference, a Florida commissioner openly bragged about skirting government sunshine laws.
Reached by the newspaper this week, several commissioners said they never intended to hide anything.
Nonetheless, they immediately began updating five years of ethics reports.
"It further undermines the confidence that South Carolinians have in their government," said Republican Rep. Micah Caskey of West Columbia, a critic of the commission following the V.C. Summer shutdown. "This kind of thing has a toxic effect on so much more than their office. It has an effect on the state."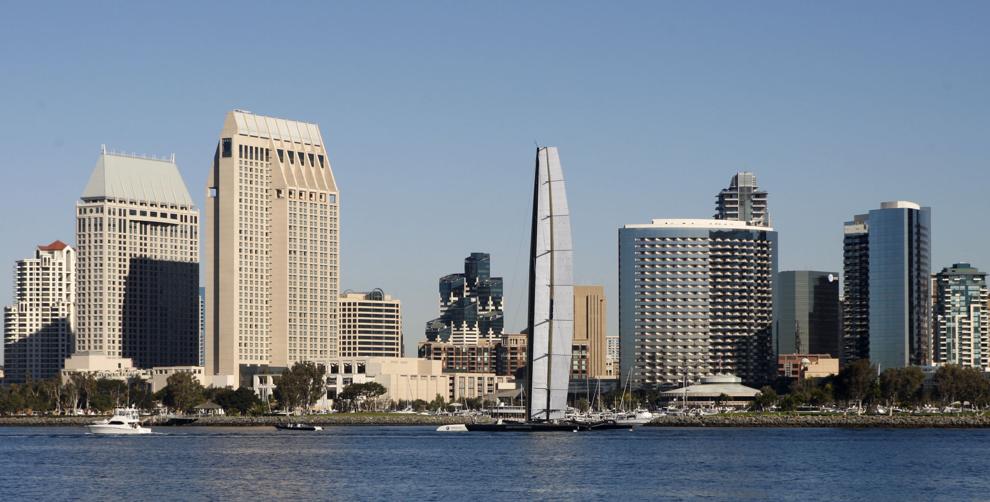 Jet-setting regulators
The 2011 conference for the National Association of Water Companies in California had it all: kayaking and mountain biking trips, a "VIP" experience at the San Diego Zoo, a tour of the city's historic district and a boat ride through the scenic harbor.
It also featured tutorials on "neutralizing" groups that oppose for-profit water companies. John "Butch" Howard was one of the honored guests. Howard is from Moncks Corner and has served for 13 years on the commission. He delivered one of the opening speeches, which lasted less than 15 minutes.
In return, the National Association of Water Companies paid $492 for Howard's gas mileage, baggage fees and flight across the country. It's unclear who covered his hotel room during the four-day conference.
It's but a taste of the tens of thousands of dollars that utilities and other groups showered on South Carolina's public service commissioners since 2011. The National Association of Water Companies, which includes the parent company of Carolina Water Service, alone spent $12,087 on the state's utility commissioners.
More than $7,500 of that went to cover trips made by Howard and Commissioner Randy Randall to Scottsdale, Ariz.,  New York, St. Louis and Fort Lauderdale, Fla.
Two groups tied to the country's largest gas utilities footed $12,832 worth of meals, rooms and plane tickets for Commission Chairman Swain Whitfield. In January 2014, for instance, one of these groups, the American Gas Association, paid $1,263 to cover Whitfield's stay in New York City. According to the travel records, he was there with utility officials for a "financial community visit." He took a similar trip earlier this year for a gas association forum on "Wall Street Dialogue."
Meantime, the Edison Electric Institute, a group that represents investor-owned electric companies such as SCANA and Duke Energy, paid $2,778 for Elizabeth Fleming and other commissioners to attend conferences in Boston, Washington, D.C. and Chicago. Contacted about the expenses, Jeff Ostermayer, a spokesman, said the group holds "a number of widely-attended policy forums to help educate policymakers and stakeholders on important issues impacting customers through the country."
Bob Guild, who represents the Sierra Club before South Carolina's commission, said such meetings and conferences are "basically a party. They go to conventions, and utilities dump tons of money into sponsoring seminars."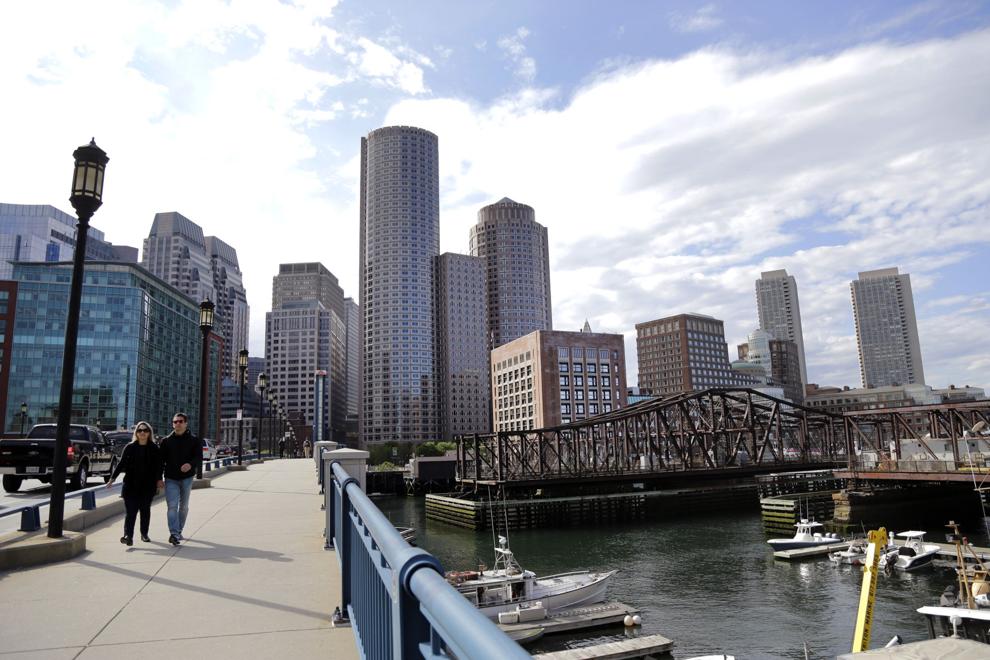 Golf and networking
In June 2016, commissioners, utility executives and other special interest groups from 11 states gathered at the Eau Palm Beach Resort — just a short jaunt down the beach from President Donald Trump's Mar-a-Lago.
The Southeastern Association of Regulatory Utility Commissioners organized the conference. Julie Brown, a utility commissioner from Florida, took the stage to deliver opening remarks.
"What I like most is to be able to have a dialogue with fellow sister commissioners from different states in the South and, you know, not be subject to sunshine law or any of our Florida laws that we have and really talk about the best practices," Brown said. The newspaper obtained an audio recording of the event from the Energy Policy Institute, a watchdog group.
She continued: "I'd like to encourage each of you — commissioners and utility leaders — to take the time to have coffee with (Georgia) commissioner (Stan) Wise. Have a drink with (South Carolina) commissioner (John "Butch") Howard. Get to know them and develop those relationships."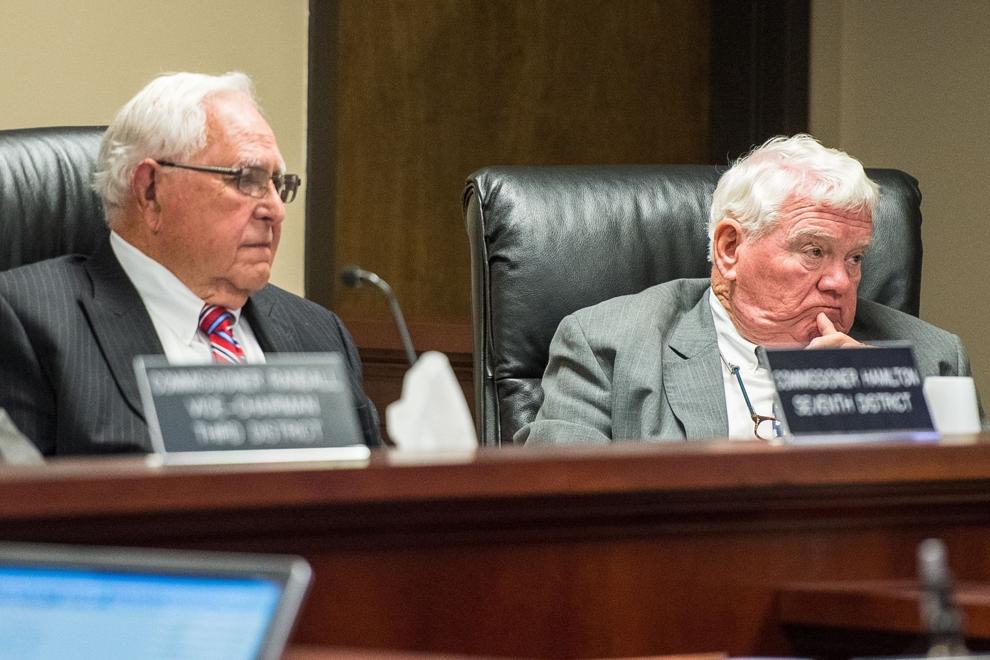 The audience chuckled when she mentioned drinks with Howard.
In a statement, Brown said that she believes it's important for commissioners in Florida and elsewhere to "understand the private sector perspective" of important regulatory issues. She said she wasn't trying to bypass state laws, noting that Florida, as is the case in South Carolina and other states, prohibits communication between regulators and the regulated community.
But such trips provide ample opportunity for commissioners to rub elbows with people they regulate, while consumers and their advocates are often outnumbered or nowhere to be seen.
In 2011, the Sun Sentinel observed Florida commissioners on two occasions talking with officials from Aqua Utilities and Florida Power & Light over cocktails during an event in Washington, D.C.
And earlier this year, The Atlanta Journal-Constitution highlighted nearly $7,700 that eight utility lobbyists spent on a dinner for Georgia regulators and utility staff during a conference at a Ritz-Carlton on Lake Oconee.
Those sorts of dust-ups led Nancy Argenziano to avoid the conferences altogether while chair of Florida's Public Service Commission.
In fact, when Argenziano stepped down in 2010, she held a news conference and called the commission a "fetid pit." She told The Post and Courier in a text message that she never attended the conferences "because I feel they are filled with the lobbyist(s) and the utilities. They absolutely wine, dine and lots more."
SCANA's deputy general counsel Chad Burgess attended the June 2016 conference — the one where Brown urged utility officials to mingle with regulators. At the time, Burgess was handling a case before the utility commissioners, a request to increase SCANA's nuclear budget for V.C. Summer by $851 million. The commission approved $831 million six months later. Burgess is now one of four attorneys representing SCANA as it seeks more than $444 million a year to pay for the now-abandoned project.
Paul Fischer, SCANA spokesman, said such industry events are typically "well-attended by both utility employees and regulators." He said SCANA employees "adhere to strict legal and ethical guidelines when interacting with any member of the PSC in a public setting." 
Matthew Kasper of the Energy and Policy Institute also attended the conference in Florida. Yes, there were panels on utility regulation, he said. But the golf outings, ocean-view bar and elegant dinners seemed to be where the real business happened.
"This is clearly an opportunity for regulators to develop relationships with representatives from the companies they regulate," Kasper said.
Not disclosed
An industry-backed group called the Emerging Issues Policy Forum funded some of the South Carolina commissioners' trips, travel records show.
The Emerging Issues Policy Forum was incorporated in Florida, but its website was removed in 2014. Before it was taken down, the site said its mission was to "create meaningful dialogue between legislators, mayors, governors, industry executives, consumer groups" and others. The federal government revoked its non-profit tax status in 2013 after it failed to disclose details about its finances.
Yet it continues to host annual conferences, including five beachfront gatherings attended by South Carolina's commissioners. Officials from the group could not be reached for comment.
The newspaper discovered these expenses and industry-paid reimbursements after obtaining five years of records from the state Comptroller General's Office and checking disclosures made to the Ethics Commission. State law requires public officials to disclose gifts over $25 by reporting it on their annual statement of economic interest.
But nearly $140,000 in trips weren't disclosed on those forms.
Steve Hamm, director of the state ethics commission, said this practice likely was a violation of state ethics laws.
Yet, Cathy Hazelwood, a former attorney for the state Ethics Commission now with the state Department of Education, said historically public officials typically weren't required to declare conference trips and speaking fees as gifts.
More clear is how industry groups get the ear of state regulators, including the Emerging Issues Policy Forum and Gee Strategies Group.
Run by Robert Gee, a former Department of Energy official with ties to petroleum companies, Gee Strategies has made presentations promoting laws that shifted risks of large power plant projects from companies to their customers, a finding highlighted by The Post and Courier's recent story "Power Failure."
Gee Strategies hosted four South Carolina commissioners in Miami and New York City for meetings meant to foster "Utility Commissioner/Wall Street Dialogue," travel records show. No one from the company responded to requests for comments.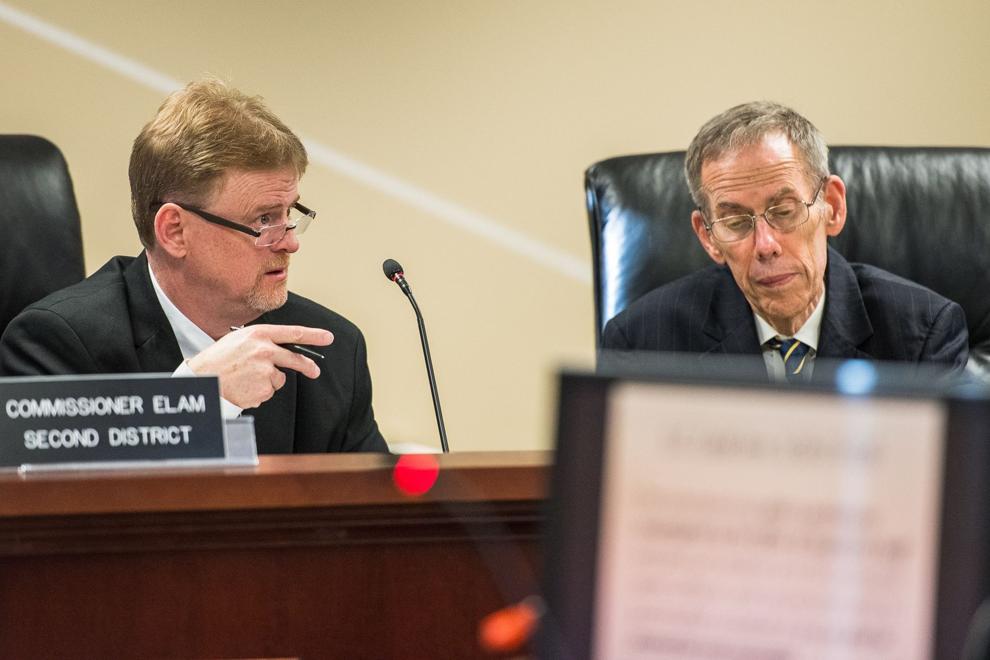 Only two commissioners over the past five years didn't have any records of reimbursements.
One is Bob Bockman, who has served on the commission since November.
The other, Elliott Elam, is a former state consumer advocate.
Elam said he attended events such as an Emerging Issues Policy Forum conference, but other utility associations haven't offered to pay for his travel. That kind of thing goes by seniority, he said.
"There is no business going on that would lead me to believe the conferences themselves are an issue," Elam said.
But Blan Holman, an attorney with the Southern Environmental Law Center, questioned whether the trips were in consumers' best interests.
"Even the toughest watchdog will think twice before biting the hand that feeds it," said Holman, who practices in front of the commission. "Having utilities foot the bill for travel, food and drinks raises all kinds of red flags."
'Not real sociable'
Some commissioners defended the expenses.
Commission Chairman Swain Whitfield, through a secretary, said the state ethics staff told him the paid trips didn't need to be listed on his annual ethics report.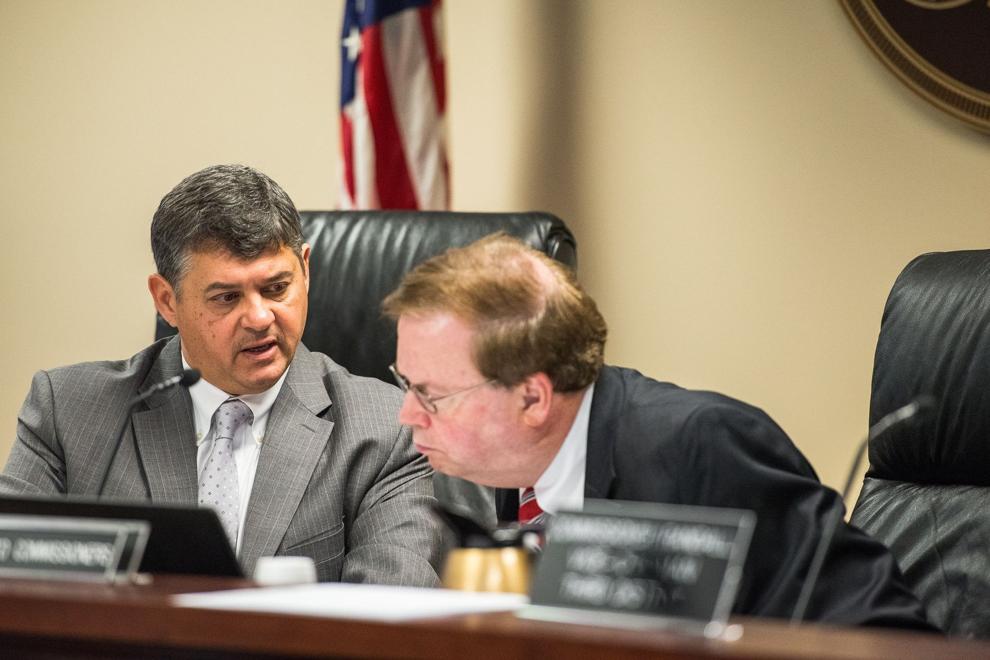 Randy Randall said state lawmakers have pushed commissioners to take part in the industry-sponsored conferences. He said the reimbursements were typically for speaking engagements, not gifts. He said they never intended to hide anything.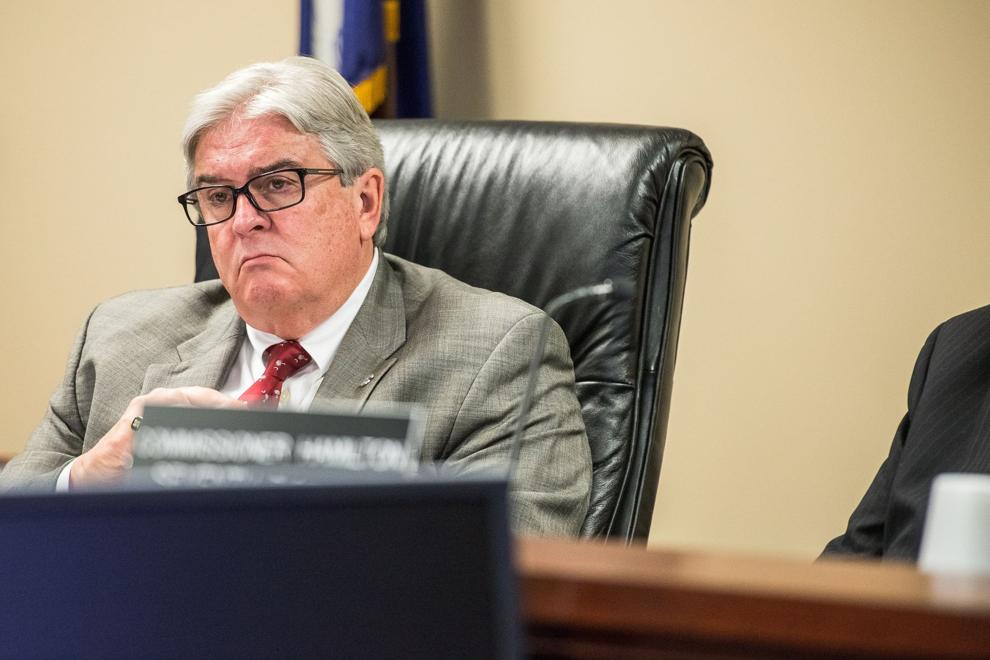 Randall, who lives in Clinton, added that water utility conferences were about preventing issues like the Flint, Mich., water crisis, not meeting utility executives. He said he couldn't recall ever talking with anyone from a utility that's regulated in South Carolina.
"We're not real sociable," Randall said. "Frankly, our commission is as respected as any commission in the country."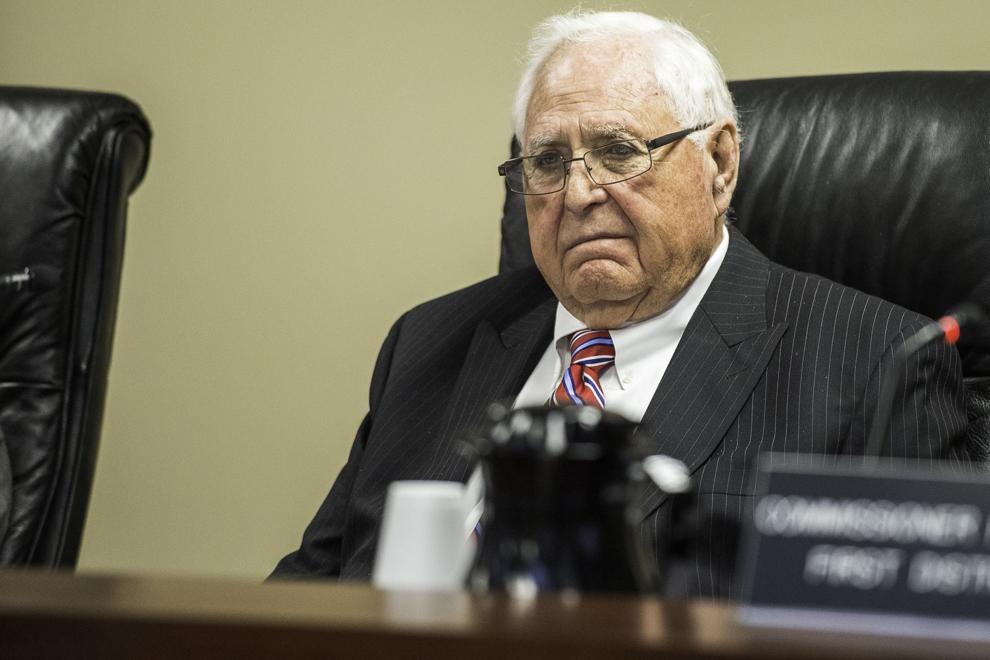 Other commissioners were hesitant to comment about their trips, saying that state law prohibited them from talking to reporters.
When reached by phone, Gordon O'Neal Hamilton, a commissioner from Bennettsville, initially cited such a prohibition. But when told he failed to report more than $16,000 in travel to the ethics commission, he pointed at his secretary.
"I'm not aware of that, but the secretaries have always completed that," Hamilton said, referring to his annual ethics filing. "They worked on those for us. They help us with them.
"I'm not going to talk with you no more so I don't get myself in trouble." Hamilton then hung up.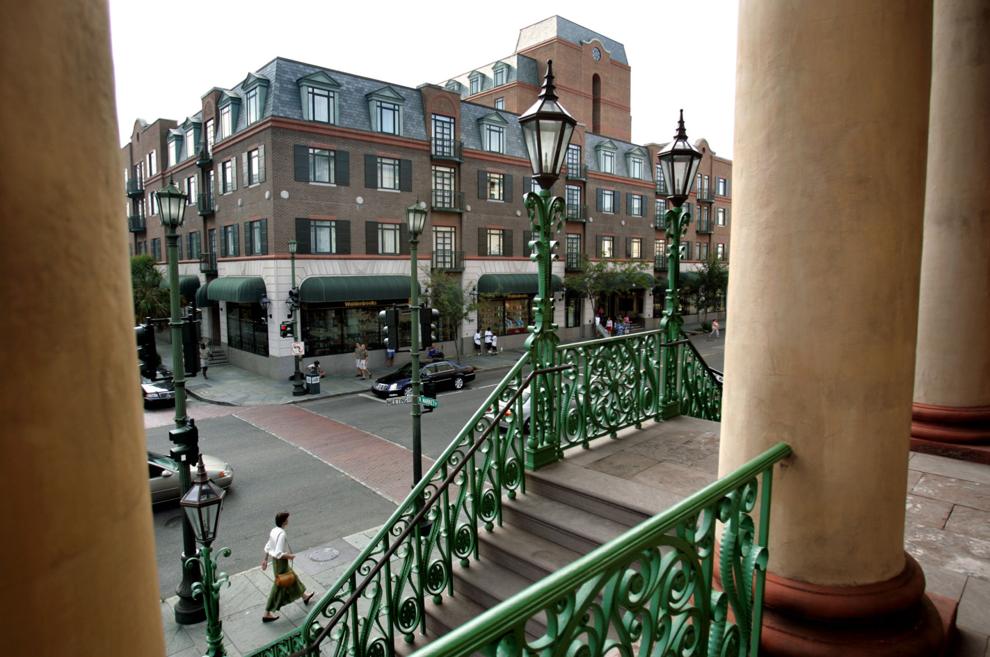 'Needs to stop'
Some state lawmakers said they were concerned about the commissioners' trips and industry reimbursements.
"The industry conferences want to hear from the regulators. Fine," said Caskey, the West Columbia representative. "But when you are trying to subvert ethics laws for whatever reasons, that's a really big deal."
As the South Carolina Legislature prepares to overhaul the state's utility regulations in January, some lawmakers already have plans to limit the industry's influence over commissioners.
Rep. Peter McCoy, a Republican, and Rep. Leon Stavrinakis, a Democrat, filed a bill in November that would ban gifts to South Carolina's seven regulators.
The two Charleston-area lawmakers didn't know South Carolina's commissioners accepted utility-funded trips in recent years. They sponsored the legislation, Stavrinakis said, after reading about the way utilities influence decision-makers in other states.
"I can't control what other states do, but it needs to stop here."
Meantime, South Carolina's public service commissioners won't have to travel far for the next meeting of the Southeastern Association of Regulatory Utility Commissioners.
It's set for June at The Belmond in downtown Charleston.
Thad Moore, Tony Bartelme and Glenn Smith contributed to this report.