Gas station loyalty programs add up to savings on fuel purchases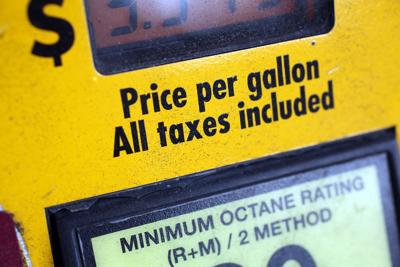 Most gas stations, and convenience stores with fuel pumps, have free loyalty programs that allow customers to save a little money.
Some, like Fuel Rewards at Shell stations, give you a small cents-off savings on gas just for participating.
Others, like Circle K Rewards or ExxonMobil's return-and-earn program, let participants accumulate rewards (such as cents-off discounts on gas) based upon how much they spend. 
None of these programs offer big savings, but they are savings nonetheless — enough, for example, to more than offset South Carolina's recent gas tax increase.
For people who tend to patronize the same service station, or same brand of gas, signing up for the brand's loyalty program can mean paying a little less for fuel every time.
For example, I finally got around to signing up for the Fuel Rewards program, because I typically fill up at Shell stations. Now, I key in my ID before I gas up, and save at least 5 cents a gallon.
So, not a big deal, but I'm saving a little money every time for no more hassle than punching a few more numbers on the keypad at the pump.
Some of these programs want you to link your loyalty cards to credit or debit cards, and they offer additional discounts for non-fuel purchases — if you want to go to the trouble.
Loyalty program discounts come on top of other savings you might already be getting, such as cash back or points from a credit card. 
Remember, reputable websites that buy and sell gift cards are also a good resource for small, ongoing savings at gas stations you frequent. Typically, you can buy gas station gift cards for 2 percent to 3 percent less than face value.
Better still, watch for grocery store promotions. Publix regularly offers $50 gas stations gift cards for $40, for customers who spend $50 on groceries.
Here are some of the gas station loyalty programs:
Fuel Rewards (Shell) — Sign up and save at least 5 cents per gallon on any grade of gas, up to 20 gallons at a time, for at least the first six months. Earn more rewards by linking account to a Mastercard, and making various purchases.
Use a Fuel Rewards card or enter your "alternate ID" (such as your phone number) at the pump to claim the discount. Buy at least 5 gallons of gas 6 times every quarter to maintain the "gold status" discount, or the reward drops to 3 cents a gallon.
BP Driver Rewards — Sign up, link credit or debit cards to your account, and earn rewards every time you fuel up at BP at the rate of a penny a gallon per $10 spent. For example, spend $30 on gas, and get a 3 cents per gallon discount the next time on up to 20 gallons.
ExxonMobil "return and earn" —This loyalty program earns cents-per-gallon discounts at the pump for purchases made in the participating stations' convenience stores. 
Exxon and Mobil are also the fuel partners of the Plenti rewards program. Like most of these programs, rewards are accumulated based on spending. Rite Aid, Macy's, Nationwide and others also participate in Plenti.
Circle K Easy Rewards — Sign up online or download the app, then get points for fuel and in-store purchases at a rate of 10 per gallon and 20 per dollar on eligible purchases. Collect 2,000 points, get $2 in "K cash" which works out to $2 back after buying 200 gallons of gas.
Speedy Rewards — As with Circle K, earn points at 10 per gallon or 20 per dollar spent in store. Redeem points for gas savings or merchandise, including food items.
The value of points depends on how they are redeemed, but, for example, a 16-ounce bottle of Coca-Cola takes 1,000 points, and a $10 Speedy gift card would require 10,450. To earn 10,450 points, a person would need to spend $522.50 in the stores.
Reach David Slade at 843-937-5552. Follow him on Twitter @DSladeNews.