The Panama Canal expansion prompted Asian companies to start sending more cargo to East Coast U.S. ports because transporting by ship suddenly became cheaper than dropping containers in California and moving it eastward by trucks or rail cars.
Analysts disagree over whether another major maritime event taking place next year might slow that trend.
Global shipping fleets will be required to use low-sulfur fuel beginning Jan. 1 — an International Maritime Association mandate expected to raise fuel costs by about $200 per ton compared to what's in use now.
That will greatly reduce the current cost advantage created by the canal's expansion, Moffatt & Nichol consultant Josh Hurwitz said this month at a meeting of the American Association of Port Authorities.
Hurwitz thinks the higher fuel costs could shift up to 1.2 million shipping containers that would have gone to East and Gulf cost ports back to the West Coast, according to an account of the meeting by the Freight Waves website.
He's not the only one expecting cargo growth at East Coast ports, including Charleston's, to take a hit.
Philip Damas with the consulting firm Drewry told Freight Waves that higher cargo rates or longer delivery times due to ships slowing speeds to save fuel could divert traffic away from the East Coast.
But Dan Richards, analyst with Maritime Strategies International, said the higher costs of sending cargo to the East Coast are mitigated by the bigger ships used on those routes, such as vessels that now routinely carry 14,000 or more containers to the Port of Charleston.
"The vessels going to the East Coast are generally bigger than the ones going to the West Coast, so you do have a cost that is slightly more favorable," he said. "You have strong economies of scale in container shipping, which is why you see the large ships."
Jim Newsome, president and CEO of the State Ports Authority, which operates the Port of Charleston, doesn't think there will be much of an impact on the record-setting cargo levels there.
He thinks the fuel surcharge difference for East Coast routes will be about $350 per 40-foot container — not enough to cause shippers to change course. Also, higher diesel prices are likely for U.S. truckers, blunting any advantage the West Coast might gain.
"There's a big gap in the U.S. between the West Coast and East Coast, and it still will be cheaper to move cargo that can stand the transit time to the East Coast," Newsome said. "If you can ship freight to the East Coast and can stand the time, it's a very compelling proposition."
East Coast ports have been gaining market share since the canal expansion was completed in 2016. Last year, cargo growth at East Coast ports was 7 percent compared to 4.7 percent on the West Coast.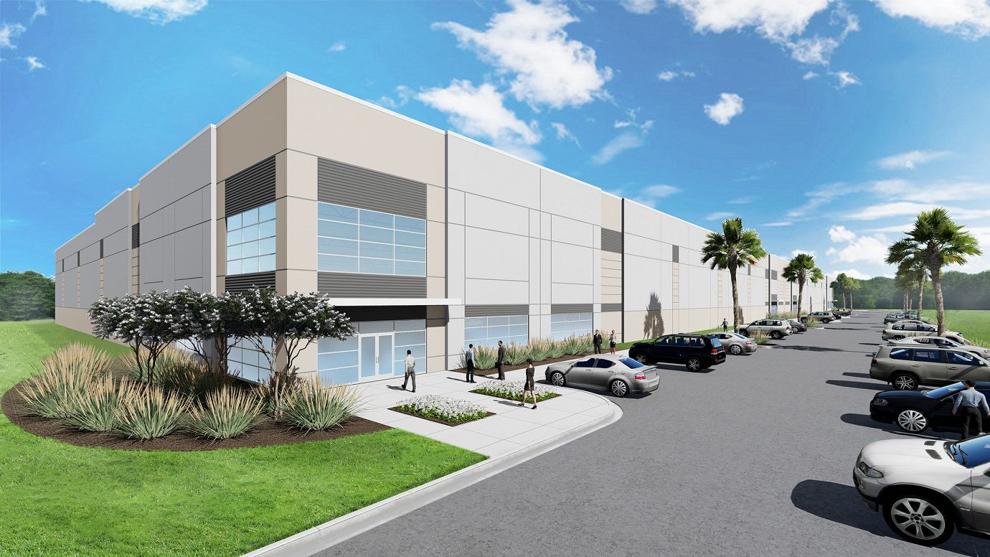 New spec space
More speculative construction is on the way in Berkeley County, with plans announced for two buildings northwest of the Nexton interchange along U.S. Interstate 26.
Randolph Development is partnering with Portside Investment Group and Synergy Capital to build the Portside Distribution Center off Exit 197 near the Charleston Trade Center.
The Portside project will consist of two buildings — one at 189,500 square feet and the other at 200,000 square feet — to be built over a two-year period by Frampton Construction. The first building on the 31-acre site is scheduled to begin construction on March 1.
 "The new interchange creates excellent access to I-26 for a variety of distribution users coming in and out of the Charleston area," said Randy Bates, managing partner of Randolph Development.
Commercial real estate firm Cushman & Wakefield | Thalheimer projects 2.3 million square feet of industrial space will be added to the Charleston-area market in 2019. That is on top of 6.3 million square feet that came on line in 2018 — more than four times the region's historical average.