Special to the Post and Courier
The distance is barely a mile, hardly far enough for a cyclist pedaling through the extensive trail system to break a sweat. But that same span between the Brighton Park Village and Midtown neighborhoods of the Nexton master-planned community represents the next step in the development's continuing growth.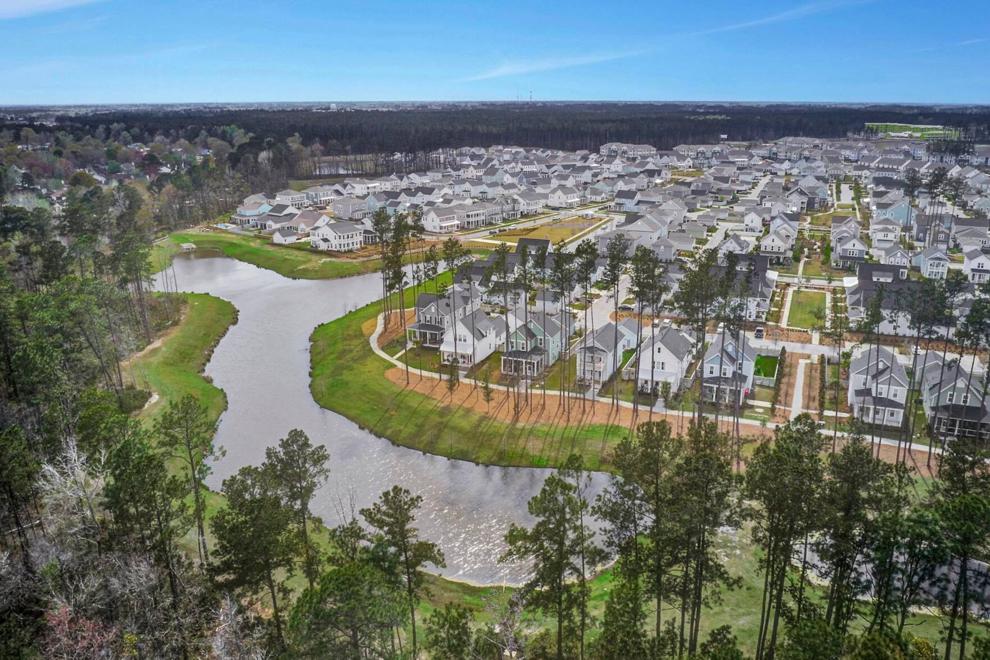 There's always something new at Nexton, which last year was named as the top master-planned community in the country by the National Association of Home Builders. It might be a new restaurant coming to Nexton Square, the community's commercial hub. It might be a new amenity center with a resort-style pool. It might be new townhomes that have the master bedroom on the first floor, a new hospital from MUSC, or the opening of an entirely new residential section that will encompass the lion's share of Nexton's housing inventory.
Or it can be all of the above. What began as one modest row of homes in 2015 has exploded into a residential and commercial hub adjacent to Summerville that could one day be home to 16,000 people or more. Nexton's first residential community, 700-home Brighton Park Village, is almost sold out. The first phase of its next neighborhood, 3,000-home Midtown, is underway. Ground was recently broken on Downtown Nexton, a mixed-use district that will include retail, dining, office and apartment units.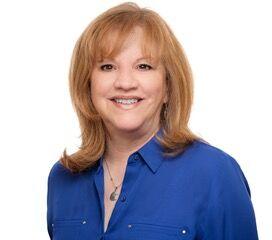 "It's almost as if Nexton is creating their own little town nestled beside Summerville," said Nora Tanner, an agent with Carolina One Real Estate and a Nexton resident. "People really like it. You have some big-name restaurants that have invested up here, so it gives people options instead of having to go to downtown Charleston."
So what's new at Nexton? Everything, really, beginning with the neighborhood that the majority of the development's residents will eventually call home.
Welcome to Midtown
When developer Newland was first planning Nexton, the company's research strongly indicated that potential residents did not want cookie-cutter homes. That helped inspire the approach to Brighton Park, where Newland assembled a roster of local and national homebuilders to create a diverse set of residential offerings. With their wide porches and prominent beaming, the homes in Brighton Park Village were unique. As of early May, only four were left.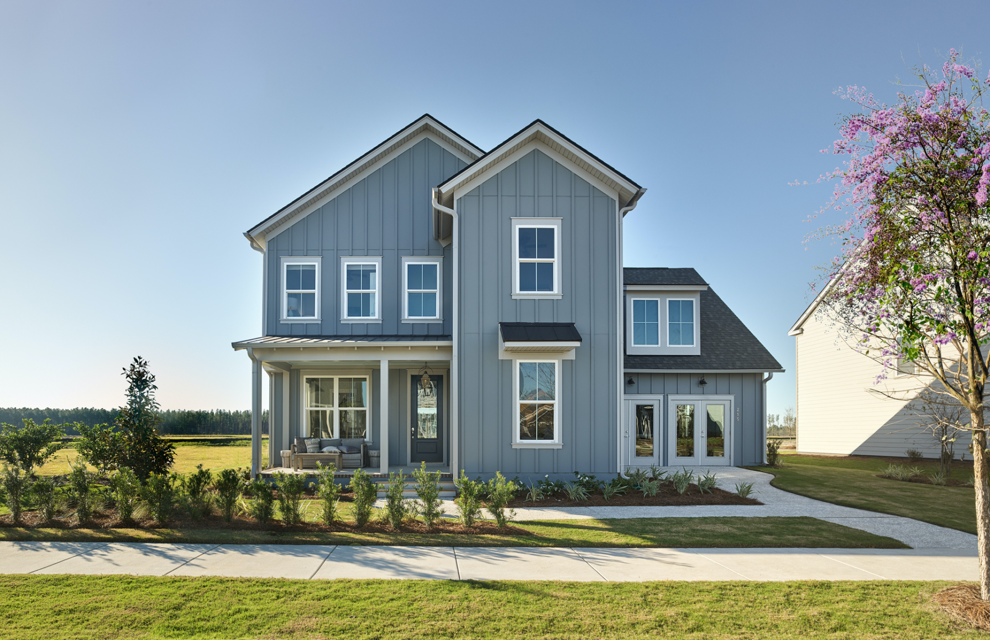 "They're cottage-style, or two-story with double porches, more of a craftsman style," Tanner said. "I have a small yard, and I'm at the point where that suits me just fine. You sit on the front porch and neighbors walk by, and they stop and talk. It makes you feel like you're in a town. It's really different and unique."
When Nexton constructed its row of model homes upon the development's launch in 2015, it also built out the homes on Brighton Park's first street. "People were actually able to see what they were buying into," said Cassie Cataline, director of marketing for Nexton. "I think that really led to our success in Brighton Park. As we added more builders and more product, it just ramped up faster and faster over time."
Although Nexton also includes a 55-plus Del Webb community and the lower price point neighborhood of North Creek Village, Midtown will become the development's residential anchor. Nexton is taking the foundation of what worked in Brighton Park and expanding on it in Midtown, Cataline said—which means increasing the number of homebuilders and increasing the type of options that are available to potential buyers.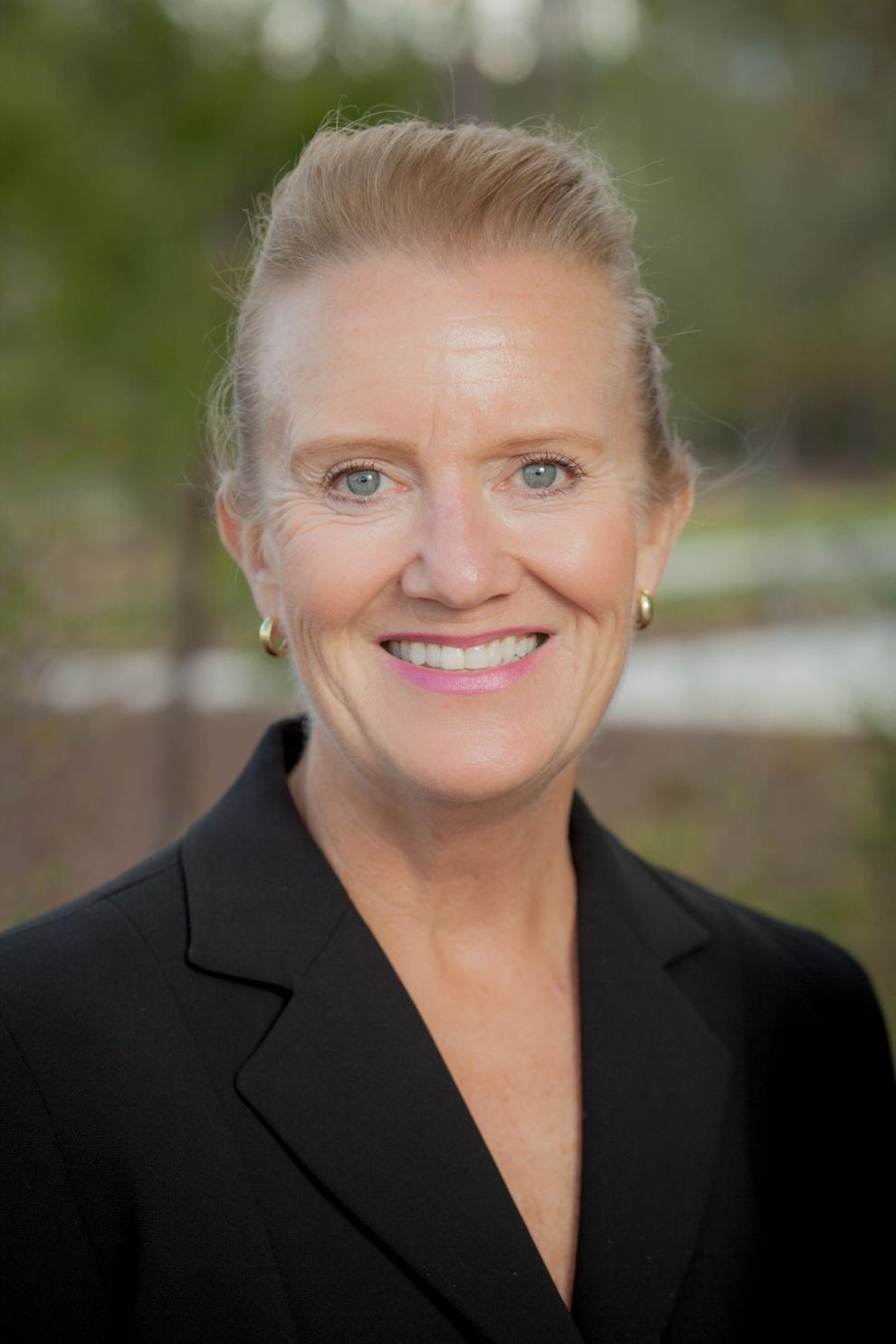 "We really expanded the architectural palate," Cataline said. "We have added much smaller homes, we have added much, much, much larger homes. We have a builder who's doing custom homes. We had our first sale that was $800,000 recently. So as we move into Midtown, we're really going to push the envelope a little bit. There will be some modern and edgy products. There will be more sleek custom products. We want to make sure that if you live in Nexton, there is a home that will fit your needs from the standpoints of both price and architectural design."
Midtown features a dizzying array of residential homes, with roughly 60 different options. Some have bold second-story porches, others dramatic gables or transoms, still more courtyard-style backyards. Homes by Dickerson, one of the builders working in Midtown, is offering homes with front-load garages, alley-fed garages, and even townhomes with the master bedroom on the first floor.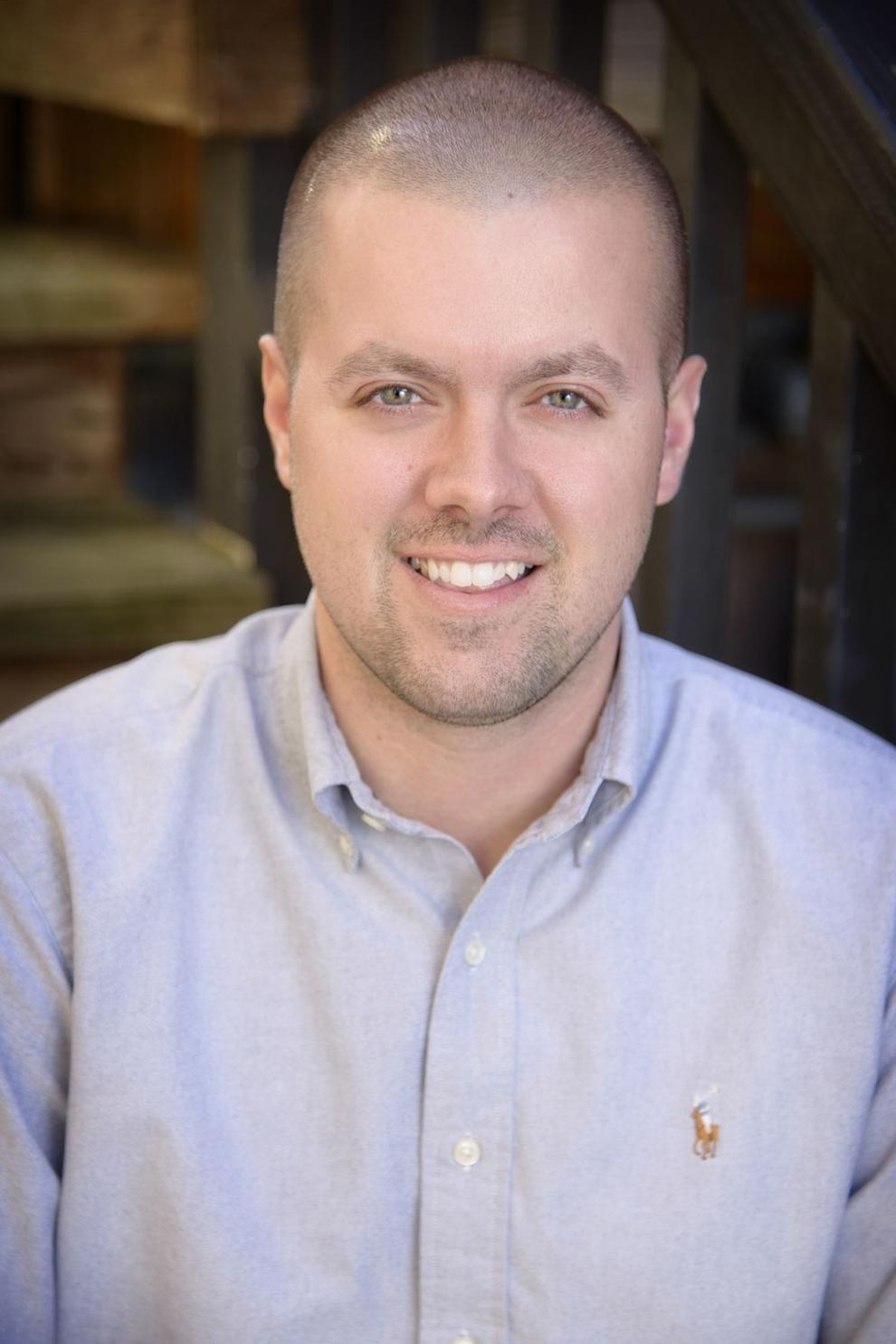 "We've kind of broadened out our horizons," said Jonathan Bailey, Charleston division president for Homes by Dickerson, which had previously worked with Newland on two master-planned communities in Raleigh, N.C.
And the result? "We put under contract more homes in the first quarter than we closed as a company last year," Bailey added. "The reception to our model home plan, as well as a couple of other plans, has been incredible. From a presale standpoint and people wanting to build the model home that we have in Midtown on display, all the way to the last available lots in Midtown, the reception from people has been excellent. At this point, we can't get a house finished before we've sold it."
In the first phase of Midtown--known as the "Blueway District"--there are about 100 homes which are either occupied or under construction, Cataline said. The area's amenity center, the Midtown Club, is also under construction. When completed it will feature a sprawling lagoon-style pool, a fitness center, rooms for yoga or even those looking for a change of scenery while working from home, and even a lawn with food truck hook-ups so vendors won't have to run their noisy generators.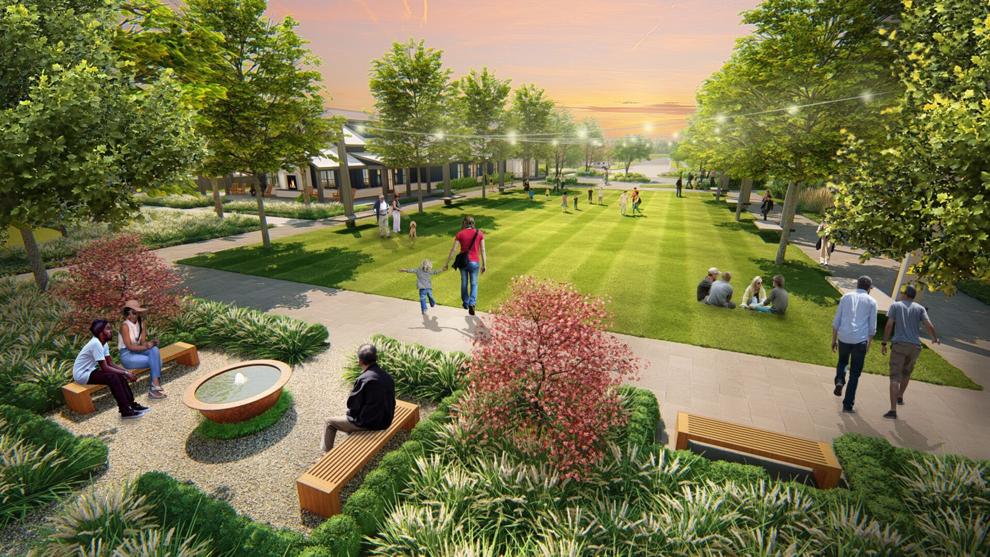 Behind Blueway, there are four more Midtown districts to come. What will they look like? "We're leaving that a little bit open to interpretation. Once we hit perhaps our 100th sale, we're going to look back and evaluate — if people didn't buy in Midtown, where did they go and why? So it's going back to the research and this notion of creating floorplans that keep with the times, so we will not repeat the same thing over and over," Cataline said.
"We'll take a really good, hard look at what's worked and what's happened. We'll take a look at our builders, and what works great we'll carry onto the next district. If we're missing for example a certain product or price range, we'll make sure to loop that in as we progress through the Midtown area."
Heading Downtown
By any measure, the commercial heart of Nexton has been a resounding success. Nexton Square provides a wealth of dining, shopping and personal service options that serve not just the residents of Nexton, but also those of Summerville, Goose Creek and Moncks Corner. There are over a dozen restaurants, eight retail shops and five fitness studios, in addition to an array of medical, legal or other services. With a men's barber shop and new locations for The Codfather and New York Butcher Shoppe opening soon, the commercial village near Nexton's Highway 17A entrance is almost filled to capacity.
But Nexton's commercial development won't stop there. On May 4 Nexton announced the groundbreaking of Downtown Nexton, a 100-acre mixed use area between Nexton Square and Brighton Park Village. Developed by Sharbell Development Construction of New Jersey, the project will include retail, dining, hospitality, residential, personal serve and office options. The first phase will include a mixed-use building with loft apartments above ground-level retail stores, along with several out parcels.
Downtown Nexton upon build-out will offer more than 110,000 square feet of office space for sale or rent. The multifamily components will include three apartment buildings, each with their own amenity areas, one of which will be an upscale community restricted to those 55 years of age or older. The multifamily offerings will range from studio to three-bedroom apartments. The development also promises 200,000 square feet of space for retail and dining options.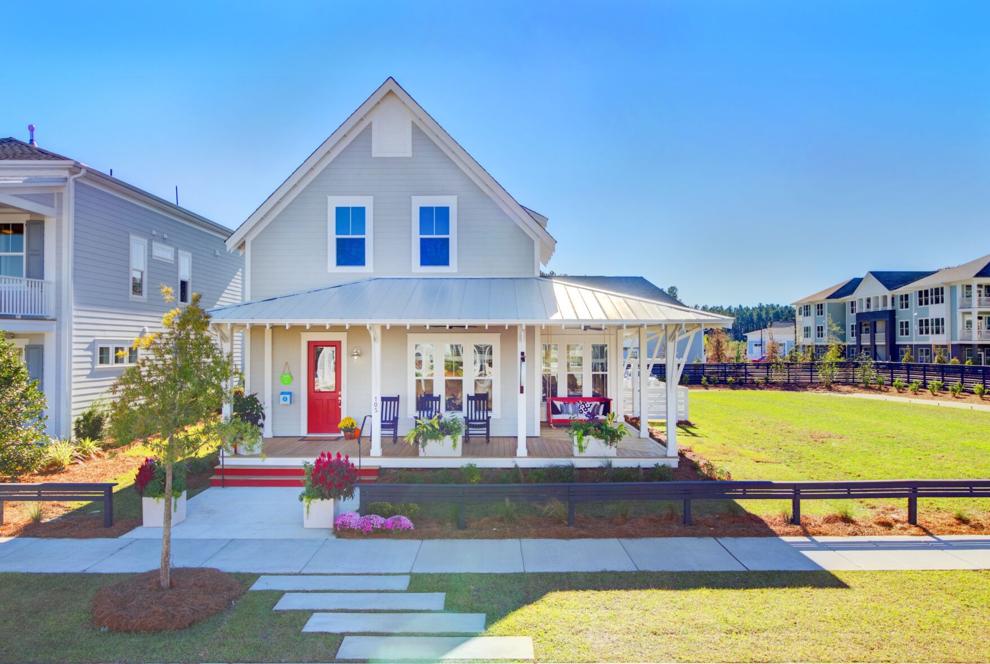 "You see people all time walking from home to Nexton Square, people riding their bicycles and golf carts," said Tanner, referring to the network of trails that link the parts of the development. "When they get that Downtown Nexton area done, that's really going to open it up. I think that's what's so desirable about living here."
Downtown Nexton will be a sizeable development, the first phase of which is expected to be completed by 2022. But parent company Newland has earned the trust of homeowners and other stakeholders in the way it's proceeded thus far, according to Bailey of Homes by Dickerson.
"There's a commitment level there from the developer that's been shown from Day 1," he said. "So it's not hard to believe them when they tell you what they're going to do moving forward, as far as what they're looking to bring into the neighborhood. They have a pretty proven track record of making those things happen for the residents."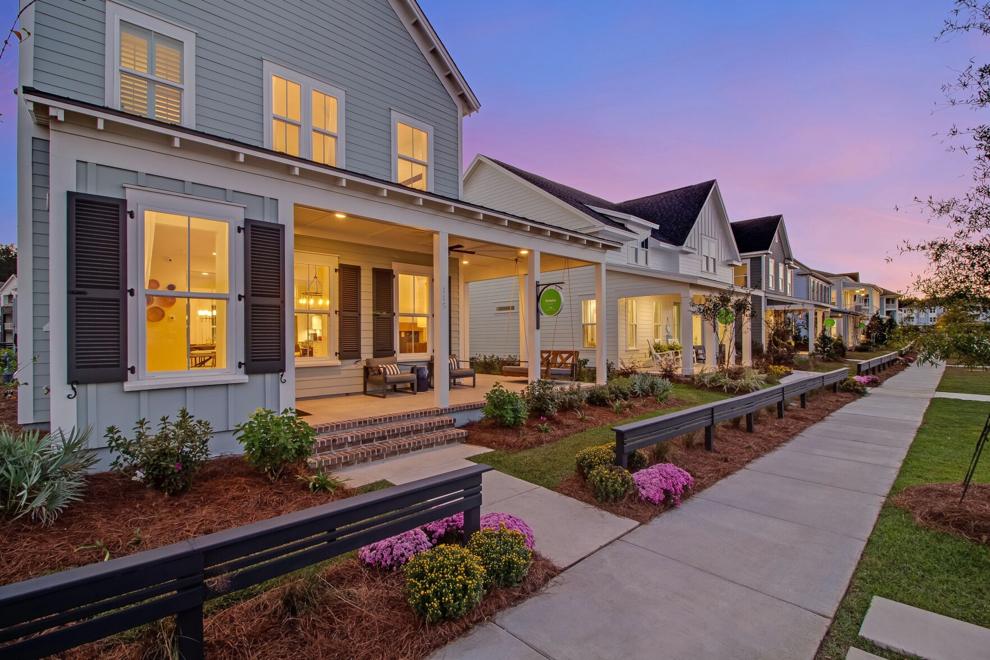 A map of Nexton also includes several areas marked "for further development," including parcels on either side of Nexton Parkway near Interstate 26. The community developer appears to be holding on to those high-profile areas in the hope of one day landing a commercial tenant much larger than a single restaurant or retail shop.
"That goes back to really seeing what the demand is. Would we love to get Apple? We can't wait for that. But do we have the opportunity to get a big corporate headquarters? We're really being flexible on some of these remaining parcels so when the Apples of the world do come knocking, we have a location on an appropriate site for those types of operations," Cataline said.
"And now that Nexton Square is kind of developed, we sit down on a regular basis and ask, what's missing? If you live in Nexton, what can you not accomplish in your neighborhood without getting into your car? And we make the list, whether it's a certain type of restaurant, pharmacy, grocery store, those type of things, and we work on finding the best provider for those services. At the end of the day, that's really our mission: whatever you need on a daily basis, that you can find it in your neighborhood without getting into your car."
'Excitement is really high'
Upon completion, the four residential areas of Nexton could boast a total population larger than that of Fort Mill or West Columbia. No wonder, then, MUSC has proposed building a community hospital in Nexton that would have 148 beds. And Capstone Communities of Birmingham, Ala., recently announced a plan to build 282 detached rental cottages near the proposed MUSC site in Nexton. Buildout is expected by summer of 2022.
Nexton's residential and commercial developments go hand-in-hand in trying to build the type of community that best serves its residents' needs. And it's rare to find a community with so much committed commercial development this early in the residential development process, Bailey said.
"When you go to the front of the neighborhood and there's Hall's Chophouse and Taco Boy, the excitement is really high," he said. "It doesn't matter which side of it you're coming from, residential or commercial, everyone realizes there's something really unique about this neighborhood with direct access to I-26, with the amount of money the developer has put into the commercial side, and getting these businesses in the door before the neighborhood is really established. That's just not something you see out of every other master-planned community, that willingness to chase business partners to be in the neighborhood along with houses as the neighborhood is developing on a residential scale."
What's next? Although Midtown is the last planned residential area, there's likely to be further tinkering with home sizes, styles, and price points. Downtown Nexton will evolve over time. And maybe Apple will show up one day, after all. Given how things have progressed at Nexton thus far, it would be a bonus.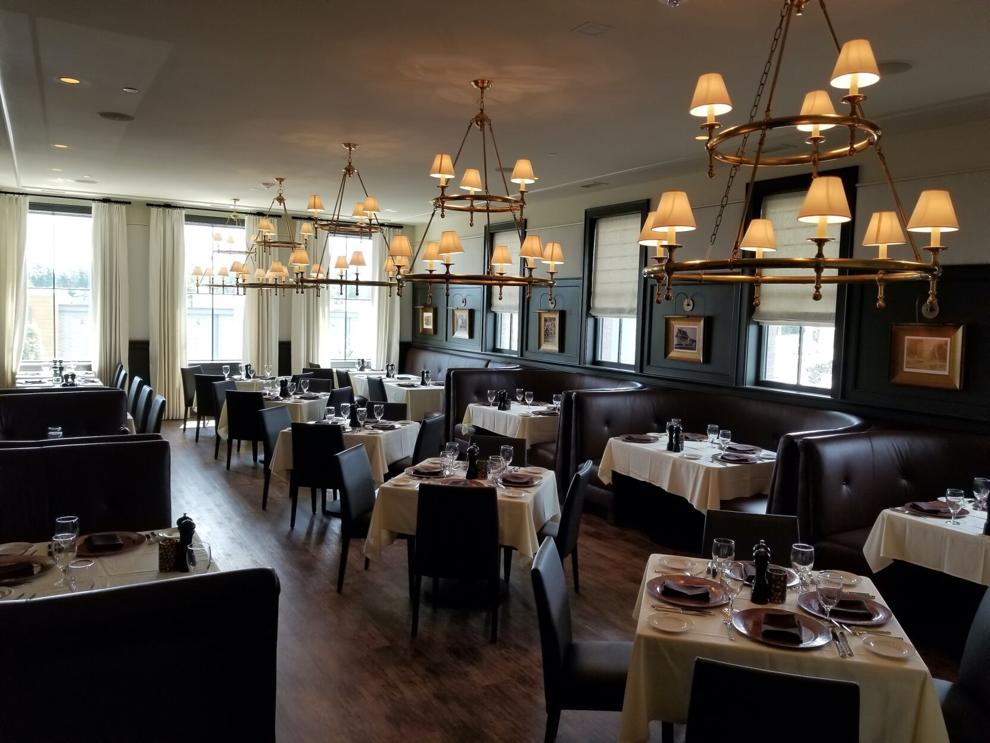 "We couldn't be happier with the way Nexton is coming together," Cataline said. "Our homeowners are just really happy to be there. The Realtors, it's an easy sale for them. Being named the No. 1 master-planned community in the United States, that's kind of big deal. … What's really most important to us is that we have a thoughtful community plan with great architecture that is innovative and socially responsible and diverse, and having all of those anchor our decisions going forward about development."