A prominent Charleston charitable organization for the arts and other causes has pledged another $500,000 toward the International African American Museum, matching a previous donation.
The latest gift from the Spaulding-Paolozzi Foundation pushes the project's private fund-raising goal further below the $1 million mark.
The nonprofit was founded by the late Countess Alicia Paolozzi, who helped start Spoleto Festival USA in Charleston in 1977. It also has been a major financial supporter of the South Carolina Aquarium. The George Street foundation is led by Nigel Redden, general director of Spoleto Festival.
It took interest in the $75 million African American museum in part because of the collection of gardens and green space that will memorialize the former site of Gadsden's Wharf, according to an announcement Friday.
"The IAAM Memorial Garden will be the newest addition to Charleston's beloved parks, as the museum grounds will be free and open to the public," Redden said in a statement. "Countess Paolozzi would have been proud to support the creation of this beautiful, communal space that honors what is arguably one of the most relevant historical sites in the South — Gadsden's Wharf."
Tens of thousands of enslaved Africans were unloaded at the wharf on Charleston's waterfront. Museum planners call it a sacred part of the city.
The foundation previously contributed $500,000 to the project in 2015, when the drive to raise $25 million in private gifts was just beginning.
The two contributions will be recognized in the West Plaza, a shaded, open-air space beneath the museum that will be used for programming that could include artistic performances and educational experiences.
"It is so meaningful that a foundation located here in Charleston has contributed in a substantial way as we work diligently to conclude our Founders Fund," museum CEO Michael Boulware Moore said in the statement.
The museum reached its goal of obtaining $25 million from the state earlier this week with an $11 million commitment from the Charleston Naval Complex Redevelopment Authority. It also has secured $25 million from the city and county. It's not clear how much of the $25 million in private funds remains to be raised, but it's less than $1 million.
The city is leasing a piece of waterfront land next to its Maritime Center to the museum for a nominal amount and will oversee the construction contract. Work is expected to start early next year, with an opening two years later.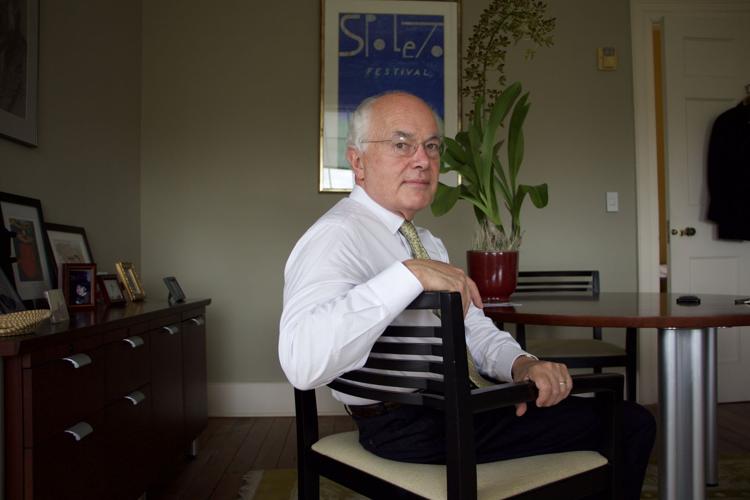 "I greatly admired the late Countess Paolozzi, and I remain so grateful for all she did for our community and the Spoleto Festival USA," former Mayor Joe Riley, a museum board member, said in a statement. "I believe she would have been proud to support the IAAM, and we are certainly honored to have a formal association with the foundation that continues to do great work in her name."