The former chief executive of the cybersecurity contractor ISHPI is kicking in $1.9 million to fund a new faculty position at the College of Charleston.
The college says Noah T. Leask's gift will pay to hire a professor studying information management and innovation in the School of Business. The new position is intended to bolster the region's budding technology sector.
"This incredible investment in our supply chain and information management program will propel an already strong and growing program to new heights," college president Glenn McConnell said in a statement. "This professorship does for the college what large tech companies and startups have done for the city — attract and develop the field's best and brightest."
Leask co-founded Mount Pleasant-based ISHPI Information Technologies, a fast-growing cybersecurity firm that logged $61 million in sales last year with a focus on government contracting, according to Inc. magazine. The company has landed a spot on Inc.'s annual list of the nation's fastest-growing businesses seven years in a row. 
Leask stepped down as CEO a year ago but is still chairman of the 11-year-old company.
"On our way up, we believe that as you could give, you give," Leask said in a statement. "We've always done that."
Startup scorecard
South Carolina lags the Southeast's biggest tech hubs for investments, but the state has landed hundreds of deals worth nearly half a billion dollars in recent years, according to BIP Capital.
The Atlanta venture capital firm's first-ever "State of Startups" report found that Palmetto State tech firms have pulled in $445 million since 2012 on nearly 350 deals. South Carolina is on pace for an improvement this year in what the firm says could be the biggest since 2014.
The state's five-year total puts it behind the region's more prominent tech players, including Georgia, North Carolina, Tennessee and Virginia, which are home to bigger cities. Instead, it's roughly on par with Alabama, another state angling to develop a reputation in the sector.
In South Carolina, the biggest slice of the investments went to software-as-a-service companies, which essentially sell subscriptions to their products to other businesses. It's not a flashy focus, but it produces lots of companies with niche appeal and the ability to land relatively small investments.
That's largely the story of tech in the South, though. The region is only home to seven of the country's 108 billion-dollar startups, or "unicorns." None is in South Carolina.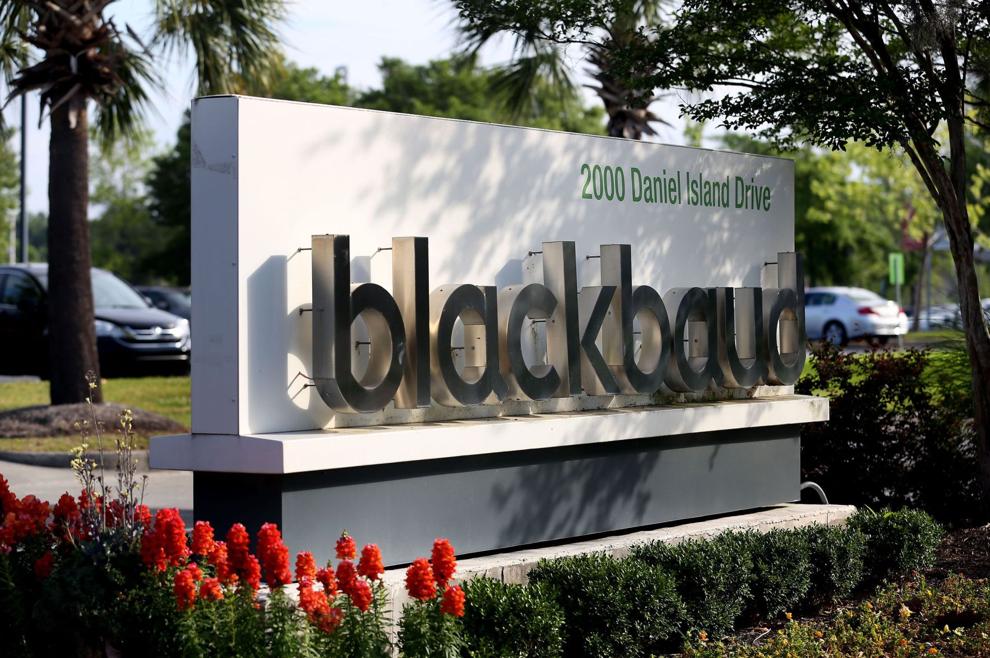 British buyout
Blackbaud has wrapped up its biggest acquisition in years, closing on a deal to buy a British crowdfunding website.
The Charleston-based company, a giant in developing software for nonprofits, says it now officially owns London-based JustGiving, a European competitor to sites like GoFundMe. The acquisition is meant to give Blackbaud a slice of an emerging form of philanthropy.
Blackbaud has said it plans to blend traditional charitable giving with GoFundMe's model of making contributions directly to people who need help. In the company's vision, donors could use the site to, say, give to a family impacted by a hurricane while also contributing to the American Red Cross's disaster relief fund.
Blackbaud paid $127 million, or 95 million British pounds, for JustGiving after announcing the tie-up in June. The company hasn't made a bigger acquisition since 2015.
Workforce workshop
Columbia-based IT-oLogy is holding a conference this week to talk about developing a tech workforce in South Carolina.
The nonprofit, which aims to grow the state's IT labor pool, says it will discuss trends in the state's workforce and host workshops by Apprenticeship Carolina, S.C. Cyber and the S.C. Research Authority.
The third-annual Summit on IT will be held Tuesday at IT-oLogy's offices in downtown Columbia, 1301 Gervais St. The first talk begins at 9 a.m., and registration is available online at https://www.it-ology.org.