A live view of Charleston Harbor won't be absolutely necessary to keep up with a maritime milestone shipment this week.
Three large and newly built container cranes bound for the State Ports Authority's Wando Welch Terminal in Mount Pleasant are scheduled to arrive Wednesday, and their voyage to South Carolina can be tracked online.
The Zhen Hua 28 heavy load carrier, the vessel that's bringing the cranes from China, can be tracked at scspa.com/ship-to-shore-crane-arrival.
The cranes were built by ZPMC in Shanghai, and they typically fetch about $11 million each.
The newest additions will give the Port of Charleston's largest and busiest container terminal a total of 15 of the ship-to-shore cargo movers with a lift height of 155 feet — big enough to serve the biggest cargo vessels visiting Wando Welch.
The additional lift capacity will allow the terminal to simultaneously service three of those big ships carrying up to 14,000 containers apiece.
The new equipment is part of a $1.6 billion expansion at the port that also includes a refurbished wharf at Wando Welch and a new container terminal in North Charleston. Another $558 million is being spent by the state and federal governments to deepen the harbor to 52 feet, allowing bigger and heavier ships to visit even at low tide.
After arriving at Columbus Street Terminal in Charleston mid-week, the cranes will eventually be moved to the Mount Pleasant terminal. They will be fully operational in 2020.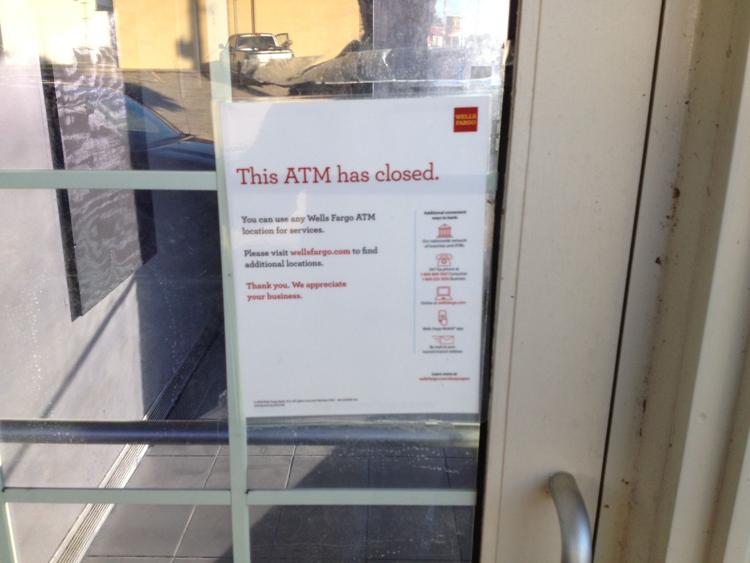 Bank accounts 
Change is afoot in the banking market along the U.S. Highway 17 corridor in Mount Pleasant, with one big lender scaling back and another getting the green light to move in.
Wells Fargo & Co. last week shuttered its longtime drive-thru and walk-in branch at 1100 Johnnie Dodds Blvd., near Bowman Road, about three months after notifying customers about the cost-cutting measure.
The lender said the decision was based on "changes in customer behavior" and noted it has three other locations nearby — at the Wando Crossing and Market at Oakland shopping centers farther up the highway and on Long Point Road off Interstate 526.
The Johnnie Dodds office went dark Wednesday. Before Wells Fargo took it over, the building had served as a full-service branch since the 1980s under the long-gone South Carolina National and Wachovia franchises. 
Meantime, a newcomer to the Charleston banking scene has obtained approval from the U.S. Office of the Comptroller of the Currency to open its first retail office in the region. JPMorgan's Chase brand, a Wells Fargo rival, is expected make its market debut in a newly built branch on the site of a former Hardee's fast-food restaurant at Johnnie Dodds and Houston Northcutt boulevards.
Chase also is seeking the go-ahead to open a second East Cooper outpost farther up Highway 17, at the entrance to Mount Pleasant Towne Centre.
In yet another change along the strip, the commercial real estate firm Lee & Associates reports that it represented the seller in the $1.6 million sale of the former Palmetto Heritage branch at 3102 Highway 17, near the north end of Mathis Ferry Road. First Citizens inherited the building late last year when it acquired Pawleys Island-based lender and shut it down in June.
As for the new owner, it'll be taking care of teeth rather than taking deposits. It's a dental practice.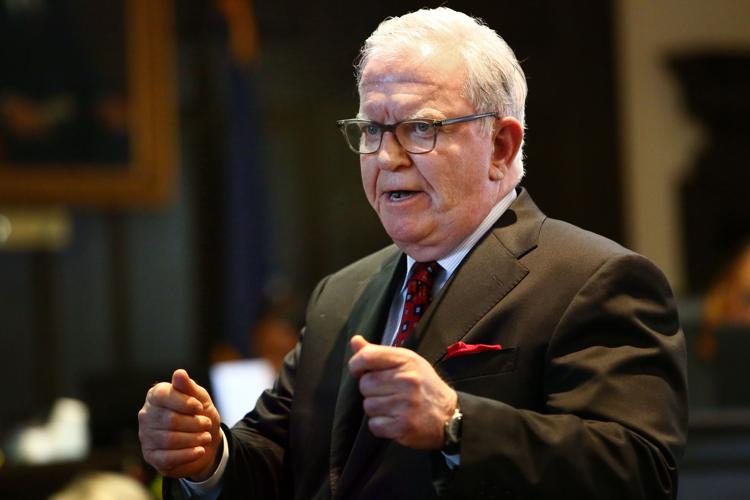 Now on defense
Already represented by a former U.S. Attorney, a Charleston technology CEO indicted on federal fraud charges has added another heavy hitter to his legal  team.
Amir Golestan, CEO of cloud services company Micfo LLC, has brought on Charlesotn lawyer Andy Savage as co-counsel, according to a filing with U.S. District Court last week. Savage will join Bart Daniel, the U.S. Attorney for South Carolina from 1989 to 1992, in defending Golestan.
The Micfo chief executive officer and his East Bay Street company were indicted in May. The government is accusing Golestan of creating shell companies run by fictional individuals to fraudulently obtain hundreds of thousands of internet protocol addresses with an estimated resale value of between $9 million and $14.4 million. Electronic manufacturers of all stripes require the unique but scarce sets of codes so that their devices can connect to the internet.
The Micfo trial was scheduled to begin in November, but, citing the addition of Savage to his legal team and other factors, Golestan is requesting that the start date be moved to early next year. The jury has already been selected.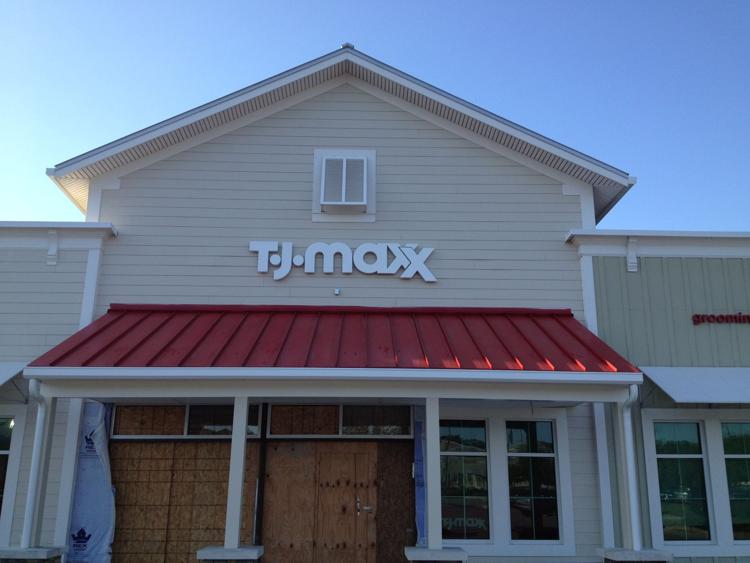 To the Maxx
A question that had befuddled shoppers along the Waccamaw Neck this past summer has been answered.
A roadside sign appeared in June along U.S. Highway 17 near Pawleys Island Plaza to announce a TJ Maxx store was "coming soon," which would save local fans of the chain a drive to Myrtle Beach or Mount Pleasant. 
The problem was, no other information was disclosed, including the location.
The teasing period is over.
The off-price retailer recently put its trademark signage above the door at its new storefront, which, as had been suspected, is in the Publix-anchored Pawleys Island Plaza at 10225 Ocean Highway.
TJ Maxx is leasing about 20,500 square feet between a Petco and a Tuesday Morning. That's nearly 8,000 feet smaller than a typical location for the Framingham, Mass.-based company.
According to its website, the grand opening is scheduled for Nov. 3, though the Pawleys store could be open before that date. No one answered the phone on Friday.
Looking out, looking good
Top 10 lists that include Charleston typically are fixated on tourism.
Not so in a new ranking, which puts it in the Top 10 Small Cities of the Future in North America and South America.
A division of Financial Times called fDi Intelligence places Charleston at No. 6 among places with populations on the two continents with between 100,000 and 350,000 residents.
The Boston suburb of Cambridge, Mass., the home of Harvard and MIT, notched the top spot. The rest of the top 10 are from California, Florida, Texas and Washington state in the small cities category.
In the individual metrics, the report ranked Charleston as No. 6 based on economic potential, No. 7 on human capital and lifestyle, and No. 8 on business friendliness. It failed to make the top 10 for cost effectiveness and connectivity, two other categories used for the overall rankings.
Columbia ranked No. 1 for human capital and lifestyle, but it did not make the overall top 10 cut for Small Cities of the Future.
For major North and South American cities, New York was No. 1 overall, and Seattle took the No. 1 spot for large cities. Mississauga, Ontario, captured the top ranking for mid-sized cities, and Palo Alto, Calif., took the No. 1 nod for micro cities.